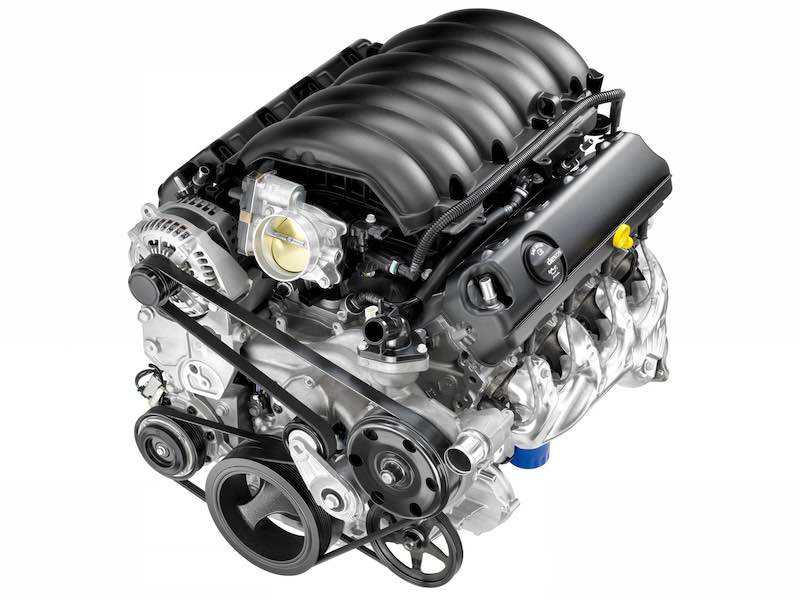 GM micropolished EcoTec V8 ・ Photo by Chevrolet Media
General Motors' 5.3-liter EcoTec3 V8 features micropolishing that gives steel a mirror-like finish, but not where you might expect it. Unless they take the engine apart, most owners won't see the microfinishing performed on the 900 crankshafts a day built in the Tonawanda Engine plant.
The automated micropolishing process starts on crankshafts that already look perfect to the naked eye. An 80-micron microfinishing tape is rotated back and forth until electronic measuring sensors determine that the crank journals are within specification. Next, an even finer polishing tape is used until all of the crankshaft's journals meet or exceed their design tolerances, within 8 microns (or the width of a human red blood cell). The process is so precise that even a small temperature change in the manufacturing plant requires the manufacturing engineers to retest, and, if necessary, recalibrate the sensors to ensure the best possible accuracy.
When an engine is running at a seemingly reasonable 3,600 RPM (revolutions per minute) the crankshaft is turning an impressive 60 times per second, relying on just a thin film of oil to keep it moving smoothly. The micropolishing of the crank's journals helps to improve the oil film's consistency in order to reduce friction and improve reliability and durability.
The 5.3-liter EcoTec3 featuring microfinishing is available in the Chevrolet Silverado, Tahoe, and Suburban, as well as the GMC Sierra and Yukon.