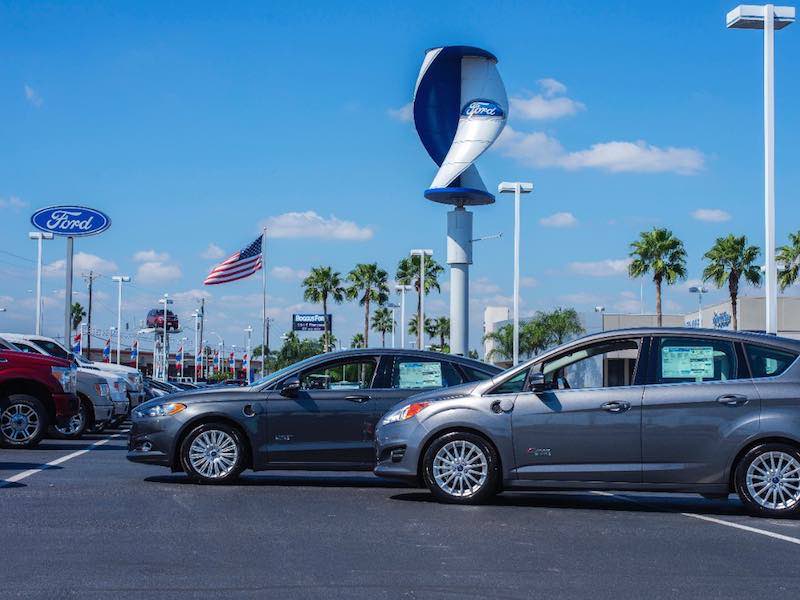 ford windy system
Ford is partnering with Wind Energy Corporation to provide a source of clean and renewable energy for its dealers. Wind Energy will invest almost $750,000 to install four Windy Systems, each of which consists of a 7-kilowatt solar panel array and wind sails. These systems will be installed at several Ford dealerships, where the power will be used to power dealership facilities, lot lighting, and electric vehicle charging stations. The wind sails will feature the Ford blue oval logo as well as the name of the dealership, showcasing Ford and their dealers' level of commitment to sustainability.
Each Windy System should deliver 20,000 kilowatt hours of electricity per year, which is enough energy to power two average sized homes, charge the Fusion Energi or C-MAX Energi 2,600 times, or the Ford Focus Electric 870 times. Each one of the Windy Systems will also offset nearly 14 tons of greenhouse gases per year.
The dealers for the project were selected by Ford and Wind Energy Corporation based on their commitment to clean energy and the suitability of their locations for wind and solar power generation. Installations are scheduled to begin early in 2015, and should be completed by the spring. Once the solar panels and wind sails have been installed, the dealerships will get to keep the setups indefinitely.
The dealers chosen for the project are Dana Ford Lincoln in Staten Island, New York, Tom Holzer Ford in Farmington Hills, Michigan, The Ford Store in Morgan Hill, California, and Fiesta Ford in Indio, California.