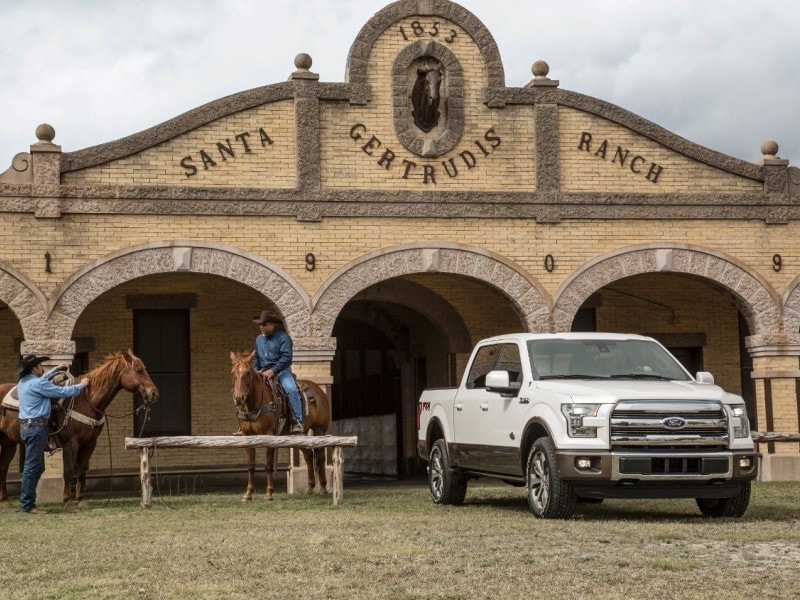 2015 ford f150
Ford and recreational vehicle builder Thor Livin Lite have teamed up to build Ford-branded recreational products designed specifically for the 2015 Ford F-150 pickup truck. Thor Livin Lite began working with Ford designers in 2013 to adopt design cues from the new F-150 into their campers.
The new F-150 is up to 700 pounds lighter than the last generation, thanks largely to a new body made out of aluminum, which should complement the Thor Livin Lite campers nicely. The campers, which are also made from aluminum, are typically 30 percent lighter than other competing models. The weight saving combination should offer markedly improved fuel economy for RV customers.
While Ford had a dedicated RV division (complete with engineers and marketing professionals) in the 1970s, today Thor Livin Lite licenses the Ford trademarks and is fully responsible for designing, engineering, and building Ford-branded recreational products, with input from Ford Design.
The first Ford-branded camper model appeared at the all-industry National RV Trade Show in Louisville, Kentucky that runs from December 2nd to 4th. Thor Livin Lite plans on releasing other models in time for sale through their dealers in 2015, including tent campers, travel tailers, truck campers, toy haulers, and fifth wheels.