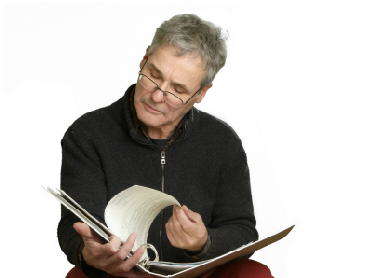 Drag racing is a motorsport with a mythical image that harkens back to the days of kids in the 1950s and 1960s souping up their muscle cars and hot rods in order to win each other's pink slips at the end of the quarter mile. Over the past several decades, drag racing has evolved from street activity to serious business, with thousands of drag strips across the country hosting both professionally sanctioned tours and amateur events that see local gear heads show up to battle it out in a test of acceleration.
There is another side to drag racing that doesn't get as much coverage, due to a lack of high horsepower glamor, and that is bracket racing. Instead of the all-out war of who can spend the most money accessorizing their engine compartment with go-fast goodies, bracket racing adopts a much more affordable and strategic structure. In fact, anyone can compete in bracket racing with any car, even one which is completely stock, thanks to the handicapping system that this form of drag racing employs.
Bracket racers compete against not only the person staging in the lane beside them, but also themselves. Each competitor 'dials in' a time prior to lining up for their race. This dialed-in time represents your prediction as to how long you think it will take your car to cover the entire length of the drag strip. This predicted 'elapsed time' or ET determines how much of an advantage or disadvantage you will be given against your opponent: if their ET is shorter than yours, you will be given a head start and leave the line before they are allowed to. If your ET is the shortest, then you will have to wait and leave after the car you are racing. To keep people from fibbing about their car's actual speed, if a driver finishes the race with a quicker ET than they had dialed-in, (called 'breaking out), then they automatically lose. This is where it becomes important to develop a real connection with your car in order to make sure you don't out-race yourself and end up with a faster run than you had planned.
The idea of bracket racing is to level the playing field so that instead of pure horsepower winning every race, elements such as reaction time, consistency and launching ability play a much larger role. Bracket racing is open to anyone driving anything, and vehicles ranging from Dodge Grand Caravans and Ford Escapes to Hyundai Elantras and Chevrolet Corvettes are all frequently spotted at local bracket races. It is not unusual to see the most mundane, everyday cars take home the trophy at the end of the night, thanks to the skill of the driver behind the wheel. The extremely low cost of entry - a stock vehicle with no special performance equipment is all that is needed - combined with the egalitarian philosophy of the events has made bracket racing an extremely popular way for the average person to have some fun with their car without breaking the bank.
Bracket races occur at almost every drag strip, and chances are that there is one near you that is worth checking out. This type of good natured competition is a great way to get more in touch with your car as well as spend an evening having a blast with your friends and family. Even if you don't win any races your first few times out, you'll still have a good time watching other drivers battle each other for local glory. There's nothing more satisfying than seeing the local pizza boy take out a high priced exotic in a close bracket match.