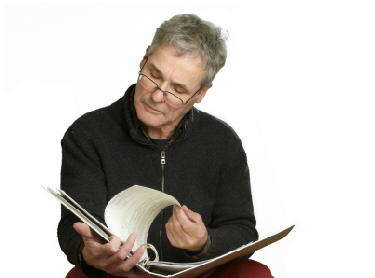 Reported by SEMA as a growing field accounting for 4.5 billion dollars in sales in 2007, aftermarket wheels are a bold statement to accessorize sport compact, luxury, and even off-road vehicles. It requires as little as a $1,000 for a full set of quality alloy wheels or up to extravagant rates for the highest quality rims. American Racing Wheels, BBS, OZ Racing, and Mickey Thompson are only a few of the more popular brand names in this lucrative industry. Automakers also offer performance wheels through authorized performance channels such as Mercedes-Benz's AMG and Toyota's TRD, assisting their customers in matching the ideal wheel/tire combination.
The easy transition from stock to custom equipment requires some simple tips to assure a vehicle rolls as well as it looks.
When modifying sport compact and luxury cars, aluminum alloy wheels are the most popular choice reflected by the multitude of choices on the market. In more exotic varieties of performance wheels, magnesium replaces aluminum. While more expensive, magnesium construction reduces the wheel's total weight by one-third in comparison to conventional alloys.
While steel wheels are out of favor for car applications, their high strength and low cost make them ideal for recreational off-roading. Realizing the customizing desires of trucks and 4X4 enthusiasts, aftermarket steel wheels can provide an attractive appearance as well as the toughness needed to scale rocks.
Finally, having enjoyed a brief period as a performance wheel through the 1950s and 1960s on British sport cars, aftermarket wheel suppliers have since revived the wire wheel design. These wheels have since become popular on low rider and street rod applications.
When choosing the size of custom wheels for a vehicle, be sure to carefully measure wheels as well as the vehicle's wheel opening in advance to prevent surprises during the installation. Follow this decision: installers will either replace the stock wheels with custom wheels of an equal size or employ a strategy for adopting larger wheels in a process called plus sizing. Matching a set of custom wheels to the dimension of stock wheels insures quick and easy installation but provides benefits in appearance only.
In plus sizing, some careful consultation in matching the wheel and tire with the vehicle needs to take place. Tires with a lower profile look have altered sidewall to width ratios when compared to stock tires. This results in different strength and performance characteristics. To compensate for the decreased support of the sidewall, larger custom wheels incorporate a wider thread width. Providing a greater contact patch for the tires, all-weather handling benefits become present.
As well to wheel size, lug nut holes are also important in matching the wheel to a vehicle. However, in some cases the hole pattern can be modified.
With tire pressure monitoring systems being equipped on a large share of new cars and trucks (70% as of 2007), this safety device may present difficulty when plus sizing custom wheels. Consisting of direct and indirect systems, factory-installed tire pressure monitoring is affected either through the replacement with the stock wheel or by altering the tire size.
With their operations dependent on the spinning of a vehicle's tires, speedometer and odometer are calibrated upon those movements in order to provide a reasonably accurate measurement for distance traveled. Set in accordance to original equipment wheels and tires, changes in tire's total diameter on plus sizing wheels would cause deviations in the speedometer measurements. Relying heavily on electronic speed sensors, reprogramming them after plus sized wheel installation would best be done by a professional wheel installer.
After installing new wheels, it is not unusual to see heat and load stresses affect the wheel lugs. Because of this, it is highly recommended that the lugs be addressed with a torque wrench after driving 50 to 100 miles.
Most important with wheels adapted to plus sized applications, the low profile combination causes the wheel rims to be more susceptible to rough road conditions. Wheels should be inspected regularly for warping, cracks or other damage.