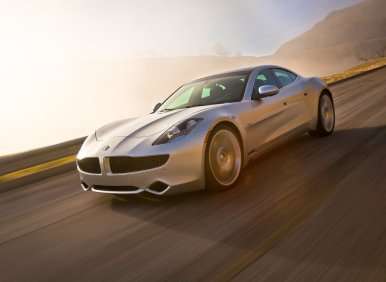 What happens when a distinctly British "Hamster" is asked to pick his favorite set of American wheels? Well, when the rodent in question is Richard Hammond—co-host of the BBC's "Top Gear"—you get an expectedly eccentric list of the 10 Best American Cars that includes just two vehicles that are still in production now: The Chevrolet Corvette ZR1 and the Jeep Wrangler
That's the word from Wired magazine, which recently interviewed Hammond about his new show on BBC America, "Crash Course," and asked him to choose his 10 favorite American vehicles of all time while he was at it. The full list: 
1953 Chevrolet Corvette
1955 Chrysler C-300
1969 Dodge Charger
1968 Ford Mustang 390 GT
Pickup trucks
AMC Pacer
Striker Fire Truck
2012 Jeep Wrangler
Chevy Corvette ZR1
Fisker EVs
Chevy Corvette ZR1: America's Sports Car
Hammond's not-so-secret love for American metal includes a notable crush on the Corvette—the only nameplate to occur twice on his list. Along with the "desperately beautiful" 1953 original, Hammond chose the current range-topping Corvette entry for his roster, saying that:  "The ZR1 is a genuine, worldwide-competitive sports car, and it's staggering. It can stand up to the best from anywhere else. I like American cars, but you haven't made many sports cars. Supercars, muscle cars, yes, but the ZR1 is a true sports car. It's an amazing piece of kit."
Although the ZR1 isn't the fastest mover in terms of sales, it's plenty quick elsewhere, with a top speed of 205 mph, a 0-60 time of 3.4 seconds and the ability to run the quarter mile in 11.2 seconds. And yes, it's 'Ring-rated, too: After outfitting a car with the new ZR1 PDE High Performance Package, Chevy driver Jim Mero blasted through the Nürburgring's 12.9 miles worth of twisting, turning pavement in 7:19.63; that time made the Corvette ZR1 one of just seven production vehicles to have ever broken the 7:20 mark on the notoriously difficult course.
Needless to say, the Chevrolet Corvette ZR1 also is the fastest, most powerful vehicle ever produced by GM. And remember, even priced from $111,600, the car offers plenty of value as well, since the kind of performance it delivers usually requires a price tag well above that point. Consider: Of the handful of production cars that have posted faster Nürburgring times than the Corvette ZR1, just two are currently still on the market, and both cost more than twice the MSRP of the 'Vette—The Porsche 911 GT2 RS, starting at $245,000, and the Lexus LF-A, opening at $375,000.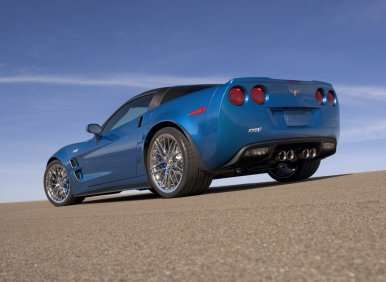 Jeep Wrangler: American Surprise
On the other hand, there's more to life than satisfying one's need for speed. As Hammond explained about the Jeep Wrangler: "I dismissed it at first; I thought it was going to be awful. But it's fabulous, and got me thinking about the Wrangler in general: It's a retro car and you could knock it for that, but you know what? It works, it's competent, it's efficient for its size. You can still take the doors and the roof off, and that still makes you feel good. And if a car can do that, who cares how fast it goes around a corner at the Nürburgring?"
Certainly not Wrangler fans, who are more concerned with how their vehicles perform on the rocks then on the 'Ring. And they have no worries in that department with Jeep's icon, still one of the world's most capable off-road vehicles. Proving that point, the Wrangler also has won Four-Wheeler magazine's 2012 "Four Wheeler of the Year" award.
"The 2012 Jeep Wrangler Rubicon owned nearly all aspects of off-road testing during our annual 'Four Wheeler of the Year' competition," said John Cappa, the publication's editor. "The grueling 1,000-mile trek put each contending vehicle through its paces in several on- and off-road environments, including high-speed graded roads, jagged rocks, shifting sand dunes, and more. The universal do-all capability of the Jeep Wrangler Rubicon allowed it to outperform the other competing 4x4s, making it our 2012 Four Wheeler of the Year award winner."
And actually, the Wrangler Rubicon doubled-down on "Four Wheeler of the Year" honors for 2012 by also taking the same title from Petersen's 4-Wheel & Off-Road Magazine.
The 2012 Jeep Wrangler has an MSRP of $22,045—or $25,545 for the four-door Wrangler Unlimited—and is on sale now.