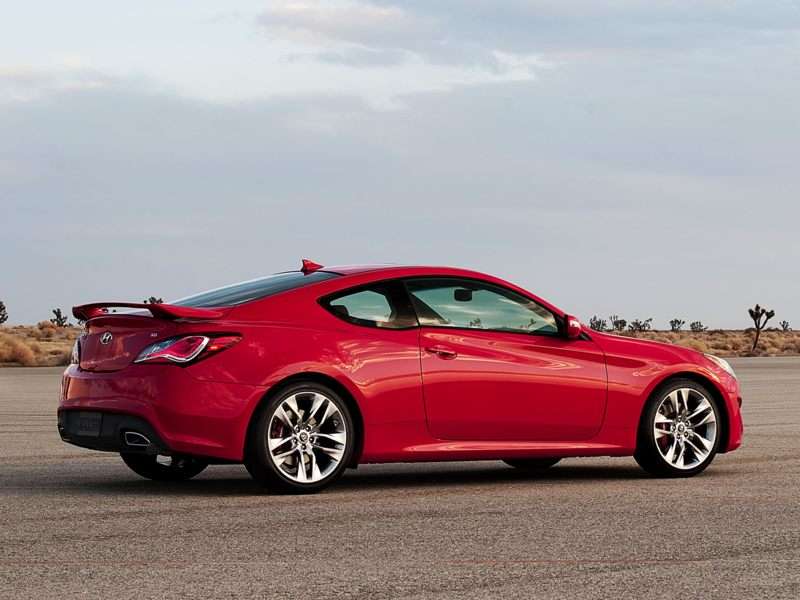 It's only early August, but there's already much in the way of back-to-school buzz, especially if the educational facility in question is the Skip Barber High Performance Driving School—and the pupils in question are fans of the 2013 Hyundai Genesis Coupe. That's because a dynamic duo of Coupes—one in 3.8 R-Spec trim and the other a Track model—will be used by Skip Barber professionals to teach drivers the ins and outs of performance motoring. And to be clear, the lessons will be taking place at some of the country's best-known road courses.
"Our exciting 348-horsepower Genesis Coupe R-Spec and Track models can now be experienced to their full potential on world-renowned racing circuits like Lime Rock, Laguna Seca and Road Atlanta," said Steve Shannon, vice president of Marketing for Hyundai Motor America. "The proven durability of the Genesis Coupe in such a rigorous daily instruction environment is also sure to impress Skip Barber Racing School students and instructors alike, all while making students better drivers."
Also helping with the learning experience will be the Hyundai Genesis Coupe's 295 lb.-ft. of torque and a track-friendly suspension with low-velocity-control dampers, front and rear stabilizer bars, and camber-adjustment bolts to enable "sharper, more responsive apex turn-in and significant understeer reduction in competitive events," according to Hyundai.
Meanwhile, according to Michael Culver, CEO of Skip Barber Racing School, "All of us at Skip Barber Racing School are honored to be partnering with Hyundai on our High Performance Driving School. The Genesis Coupe is sure to capture the enthusiasm of our passionate customers."
For more information about driving the 2013 Hyundai Genesis Coupe at a Skip Barber session, visit www.SkipBarber.com; for more information about driving it in the real world, contact your local Hyundai dealer.