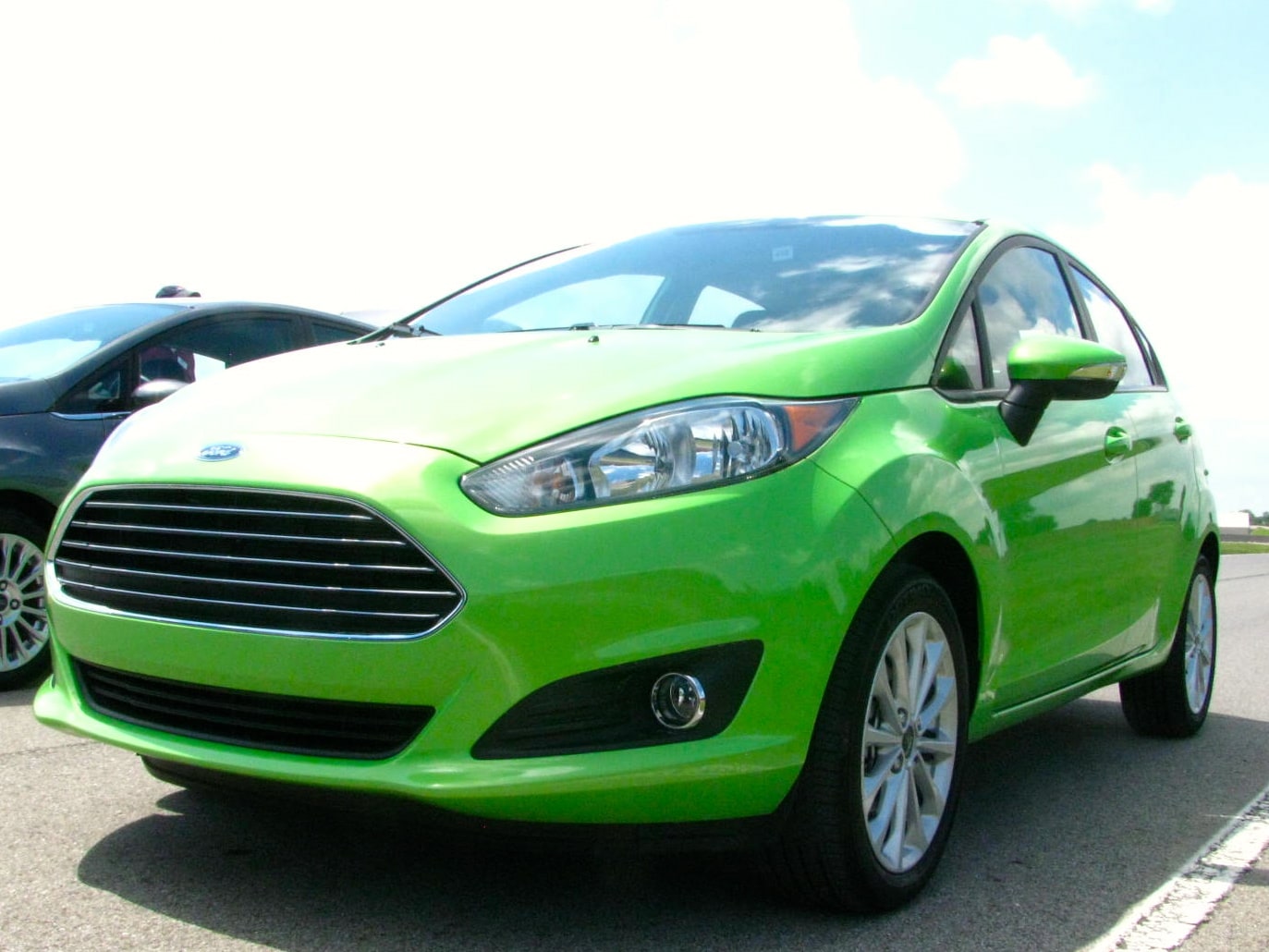 A noticeable refreshing to the 2014 Ford Fiesta makes a good car even better, especially in the style department. New fascias and restyled lights provide a more aerodynamic and attractive shape that's better in keeping with the rest of the family, while the interior can be kitted out with a full SYNC with MyFord Touch system, with navigation, for as low as $18,635. That's in the 2014 Ford Fiesta SE, and includes destination charges.
Coincidentally, I had a chance to drive a pair of 2014 Ford Fiesta SE hatchbacks at a recent Blue Oval press event, one with a six-speed manual and one with the improved six-speed PowerShift with SelectShift (which adds $1,095 to the car's MSRP). The powerplant in both cases was the 1.6-liter 4-cylinder engine that offers 120 hp and 112 lb.-ft. of torque.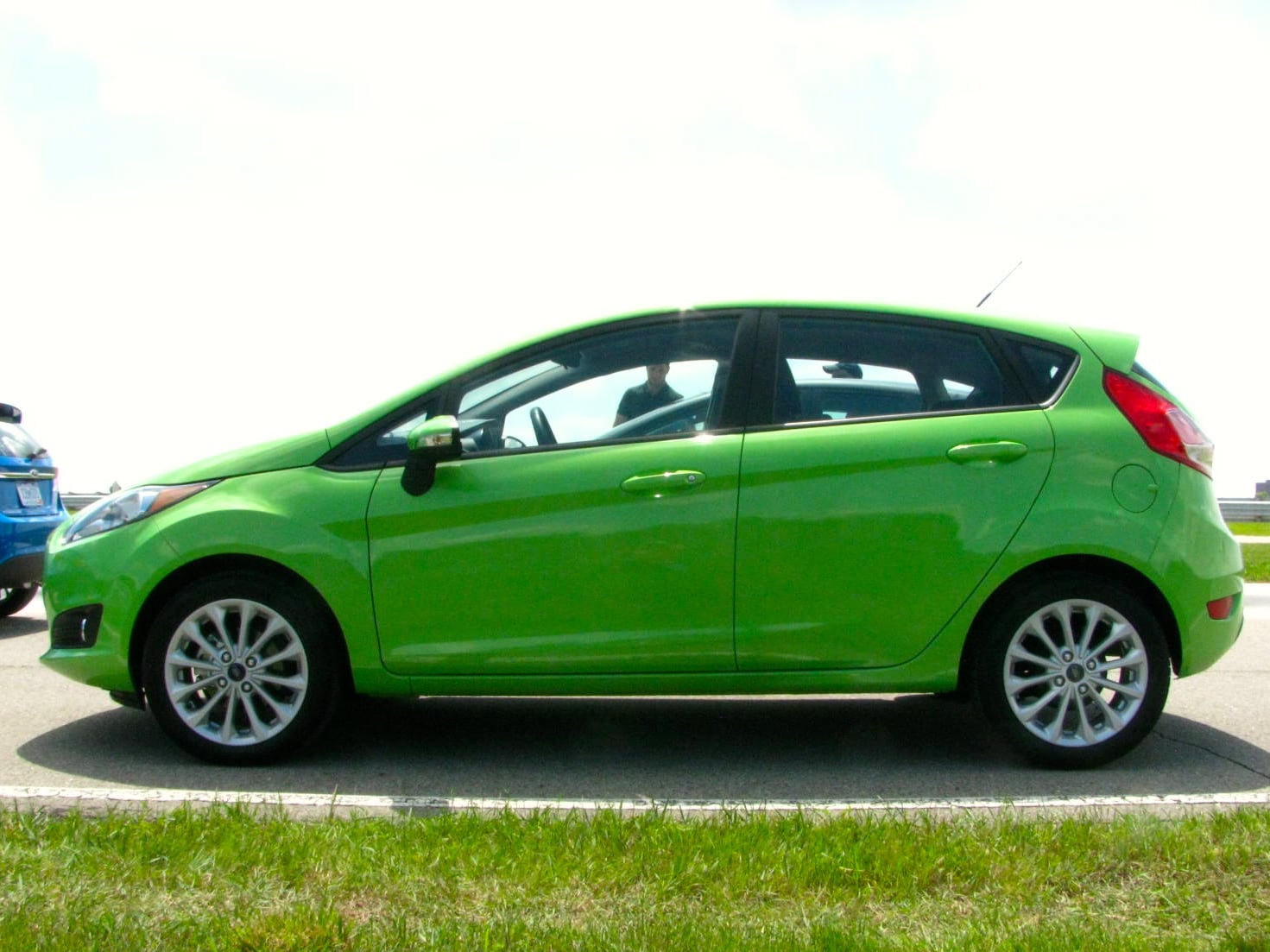 Now, it's a telling point that, even with the improvements to the PowerShift transmission, there was still one time when it sounded a bit slippy; the key here is that drivers are going to have to adjust their expectations as regards some of the sounds that come from that gearbox and focus on its actual performance. Which was pretty good in my limited time behind the wheel. It definitely provided more aggressive acceleration than a traditional automatic, or a CVT, although the Ford Fiesta isn't what you'd call quick—but that's what the hot-hatch ST model is for.
The five-speed manual was still more fun, of course, even if the shift lever seemed a bit long for my taste. I also was able to pilot the 5MT Ford Fiesta SE on a short autocross course, where it showcased surprisingly sharp reflexes—although, again, a bit more power would have been nice. But again again, it's the 2014 Ford Fiesta ST that's meant to be the true high-performer in the family.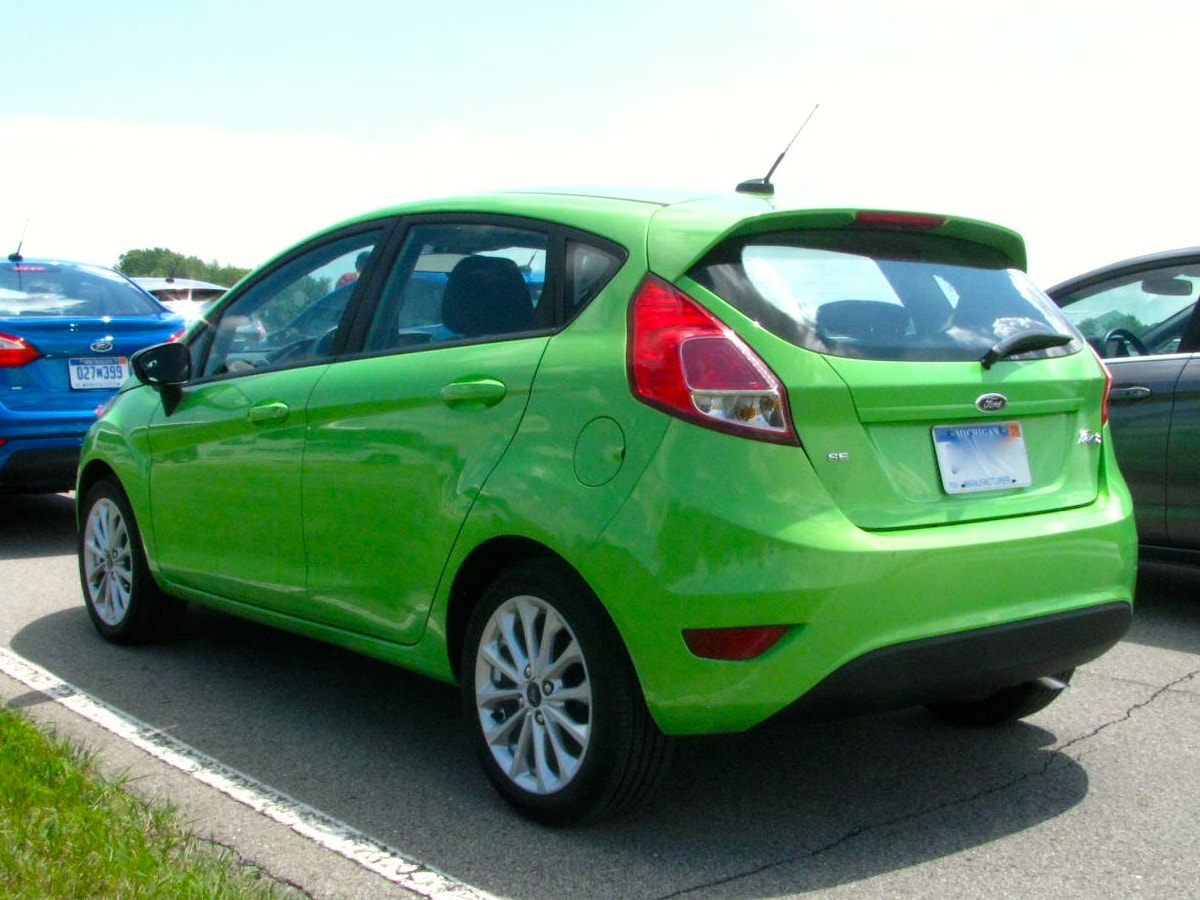 The 2014 Ford Fiesta SE was a well-put-together car, with an impressively comfortable cabin and a lot of technology, and in my area anyway, Ford is offering $250 in incentives (through July 1, 2013). Throw in fuel-economy rankings of 29 mpg city/39 mpg highway/32 mpg combined (with an automatic transmission), or 27/38/31 (with the DIY choice), and it's clear the party is going to continue for the 2014 Ford Fiesta SE.