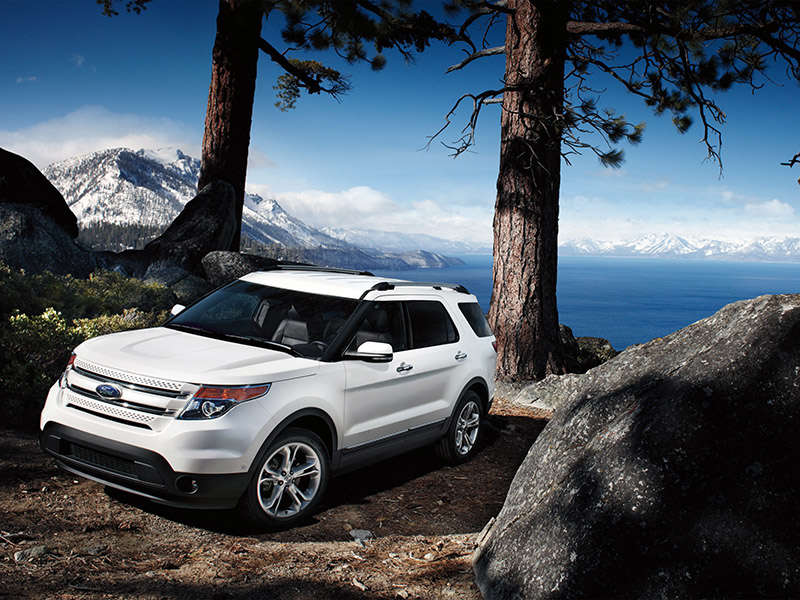 Ford Motor Company debuted the mid-sized Explorer SUV in 1990 for the 1991 model year. Replacing the Bronco II, the Explorer added more passenger space and was available in both five- and three-door configurations. The base model was the XL, and the top-of-the-line was the Ford Explorer Eddie Bauer, pictured here. In 1993, the "Limited" trim level was added, with a paint-matched headlights and grille, and upscale additions (for the time) such as a compass, thermometer, and automatic headlights.
While several trim levels of the 1st generation Explorer were available with both door configurations, the Sport was available only with two doors. Sales of the explorer in 1990 were just over 140,000, then doubled in 1991 as the vehicle grew popular.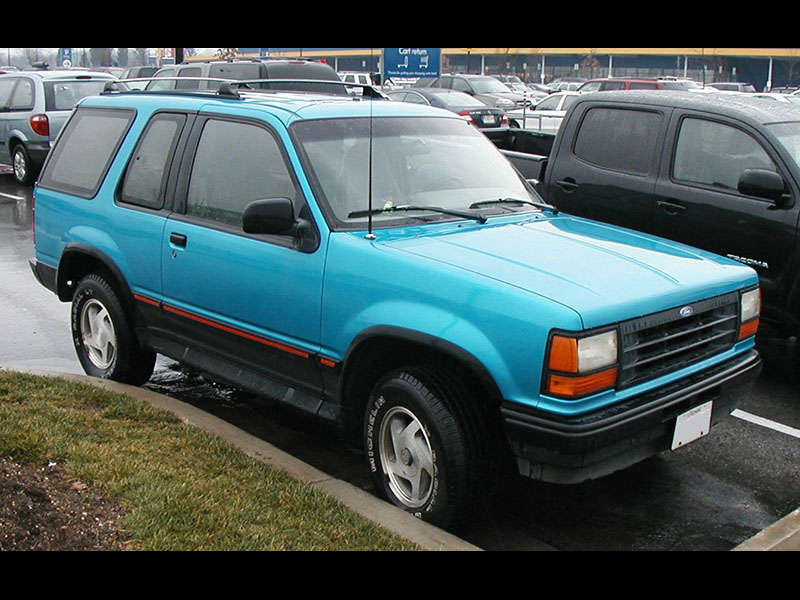 Ford gave the second generation Explorer independent front suspension, raising the center of gravity slightly to help prevent the incidence of roll-overs - even though it was concluded in studies years later that the incidence of roll-overs were due more to driver error and driving conditions. The Explorer was only available with a 4.0 V-6 engine until 1996, when a 5.0 V-8 engine was added. Photo: Ford Motor Company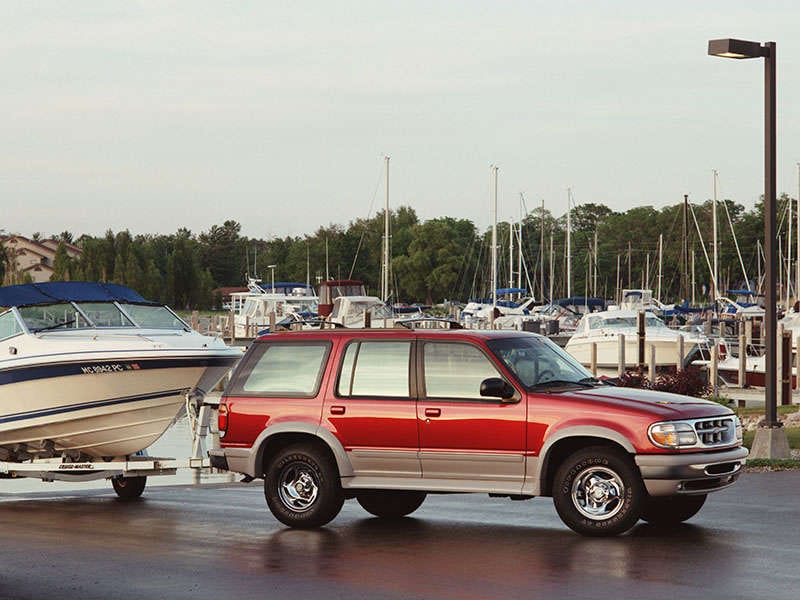 Other new additions to the Explorer were front airbags - the first SUV to have them come standard - and a high-mounted stop lamp, an industry first.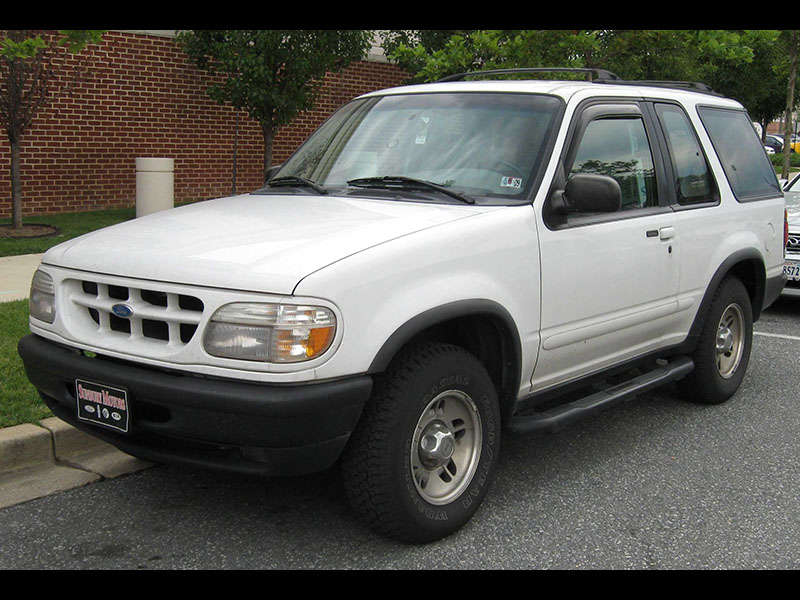 1998 saw some elements re-designed - fog lamps, a new lift-gate, and a security system was added as a standard feature.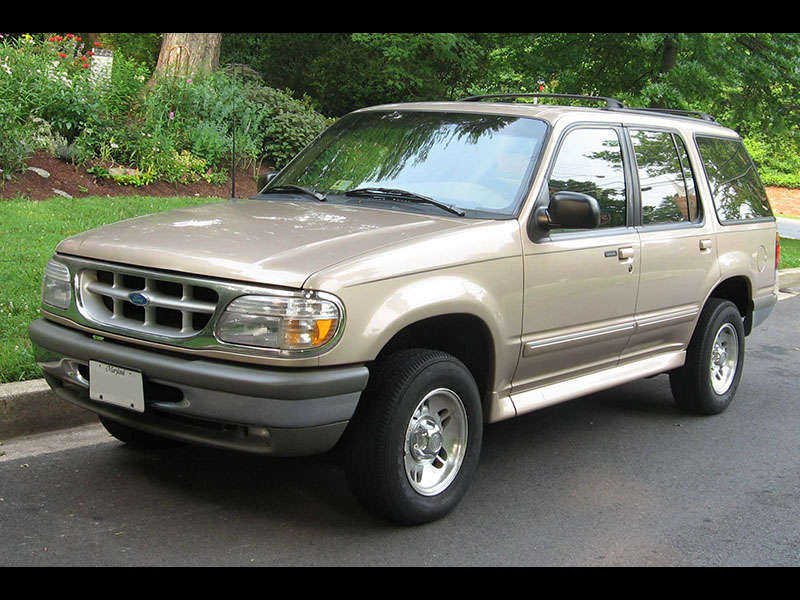 The third generation Ford Explorer was completely redesigned, replacing the live axle rear suspension with independent rear suspension. While this reduced some of the power of the utility vehicle, it was a move to not only increase comfort and handling - and a move to further mitigate roll-overs.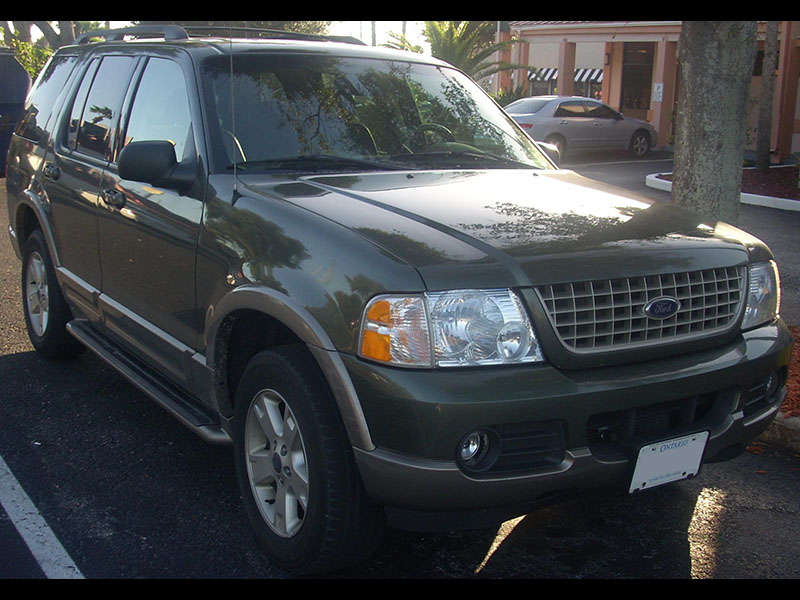 The popularity of the three-door Expedition Sport was waning, and was discontinued after the 2003 model year.
A slightly longer Expedition marked the fourth generation, adding a folding third row to the 2006 model year. The rear door was changed to a one-piece lift gate, and power running boards for easier access available as as option.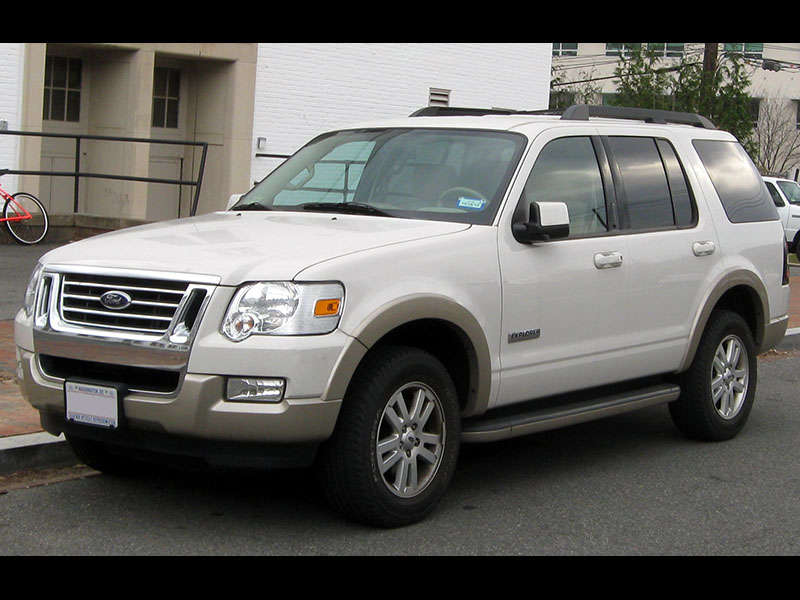 Later model years saw more improvements. Side curtain airbags and a trailer sway control system was added while the height was reduced from 72.8" to 71.9". Photo: Ford Motor Company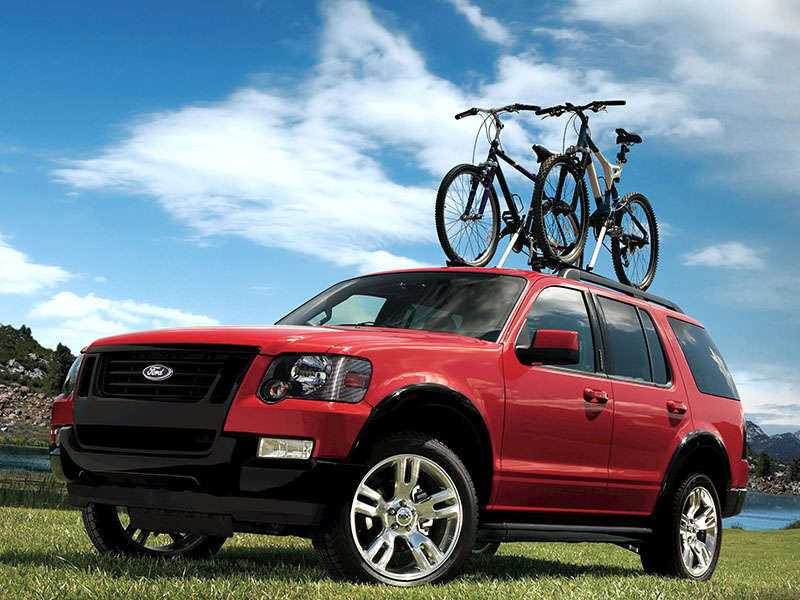 In 2008 at the North American International Auto Show in Detroit, Ford unveiled the Explorer America concept using a unibody platform, benefitting from Ford ownership of Volvo. The fifth generation Explorer, launched for the 2011 model year, adopted the platform from the concept vehicle as well as the floating roof style and rounded grille.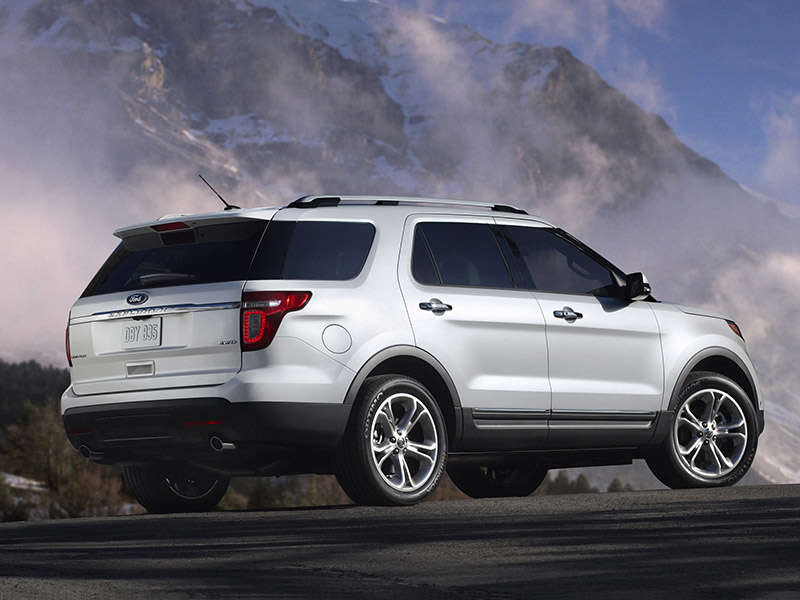 The Explorer Special Service Vehicle is an all-wheel drive version manufactured especially for law enforcement.