2016 Mercedes-Benz GL350 BlueTEC 4MATIC
Diesel SUVs are making a comeback after having lurked in the background as niche options for many years. Although it's still largely a Euro-only cast of characters, the number of diverse diesel SUV options has grown to the point where buyers can expect to find a turbodiesel model in almost every segment of the premium market. A few less-pricey diesel machines are now also on offer, rounding out group of vehicles that leverage high torque and respectable fuel consumption as their most appealing qualities. Let's take a look at nine of the best diesel SUVs currently available in the United States.
1) 2016 Jeep Grand Cherokee EcoDiesel
The 2016 Jeep Grand Cherokee EcoDiesel is a fairly recent addition to the off-road marque's lineup. Although not the first diesel-powered Jeep Grand Cherokee to have been sold in America, this model is the most technologically advanced, sporting a 3.0-liter V-6 that makes use of direct fuel injection and ceramic glow plugs to product 240 horsepower and 420 lb-ft of torque. The engine, which is sourced from Italy, is capable of returning 22 mpg in stop-and-go driving and 30 mpg on the highway, is matched with an eight-speed automatic transmission, and can tow up to 7,400 lbs. As with all Grand Cherokees, the EcoDiesel model can be ordered with four-wheel drive and also offers an air suspension option.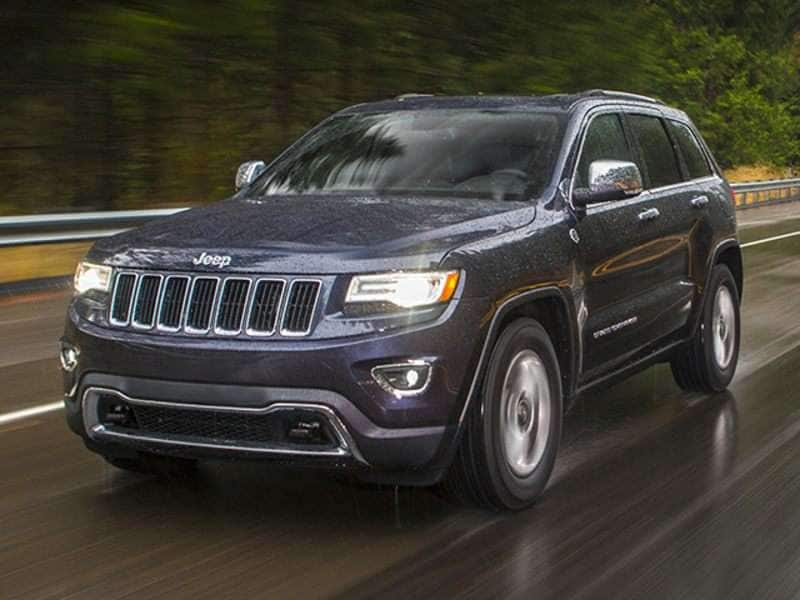 Photo by Jeep
2) 2016 Land Rover Range Rover
The turbodiesel version of the Land Rover Range Rover is all new for the 2016 model year. This large luxury SUV is well known for its off-road capabilities, and the torquey diesel model is a valuable addition to the lineup. The 3.0-liter V-6 produces 254 horsepower and 443 lb-ft of torque, and is paired to an eight-speed automatic transmission. This combination provides strong performance whether on pavement or on any type of terrain. The Range Rover also includes full-time four-wheel drive. Though the Land Rover Range Rover has always been a thirsty SUV, the new turbodiesel model achieves fuel economy of up to 22 mpg city and 29 mpg highway, which beats out the next-best Rover in the lineup by five and six miles per gallon.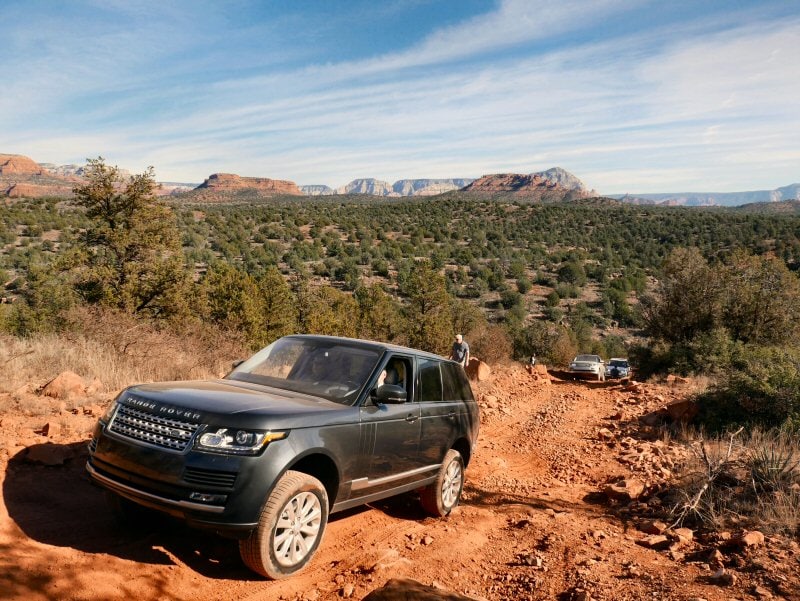 3) 2016 Mercedes-Benz GLE300d
All new for this year, the 2016 Mercedes-Benz GLE300d brings diesel power to the luxury brand's latest midsize crossover. The Mercedes-Benz GLE300d makes the vehicle's 4MATIC all-wheel drive a standard feature, and a seven-speed automatic transmission is also included free of charge. The SUV's 2.1-liter, turbodiesel four-cylinder engine provides a respectable 201 horsepower and 369 lb-ft of torque, and fuel economy is estimated at a combined 24 mpg. The engine is boosted by two different turbos, which helps eliminate the turbo lag that could otherwise make this hefty crossover feel a bit sluggish.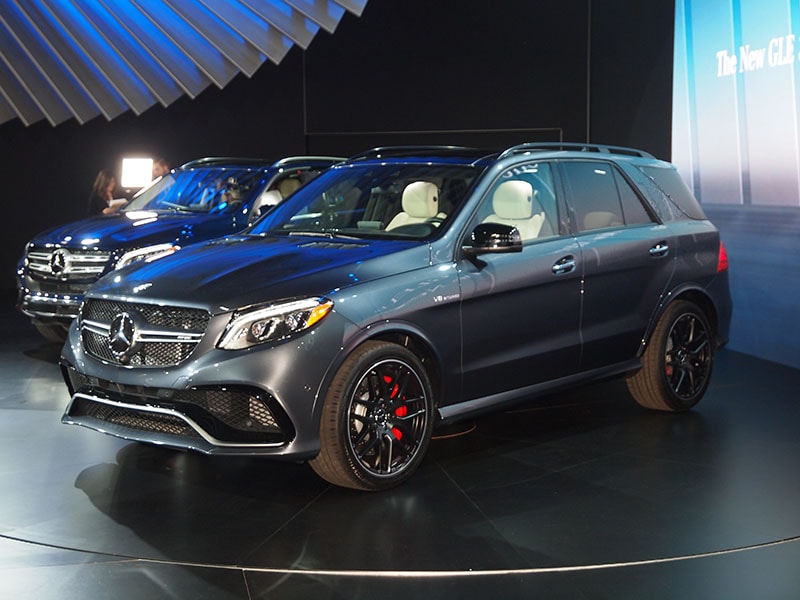 Photo by Megan Green
4) 2016 BMW X5 xDrive35d
The 2016 BMW X5 xDrive35d is a diesel-powered version of the SUV known for its handling prowess, and this characteristic is not sacrificed in the search for more miles per gallon. Trading off-road capability for on-road heroics is a familiar theme for BMW, and it is one that is complemented by the BMW X5 xDrive35d's 255 horsepower and 413 lb-ft of torque. These numbers are derived from a twin-turbo 3.0-liter in-line six-cylinder engine that is matched to an eight-speed automatic transmission. All-wheel drive is standard with the diesel X5, and fuel economy shows as 24 mpg around town and 31 mpg on the highway.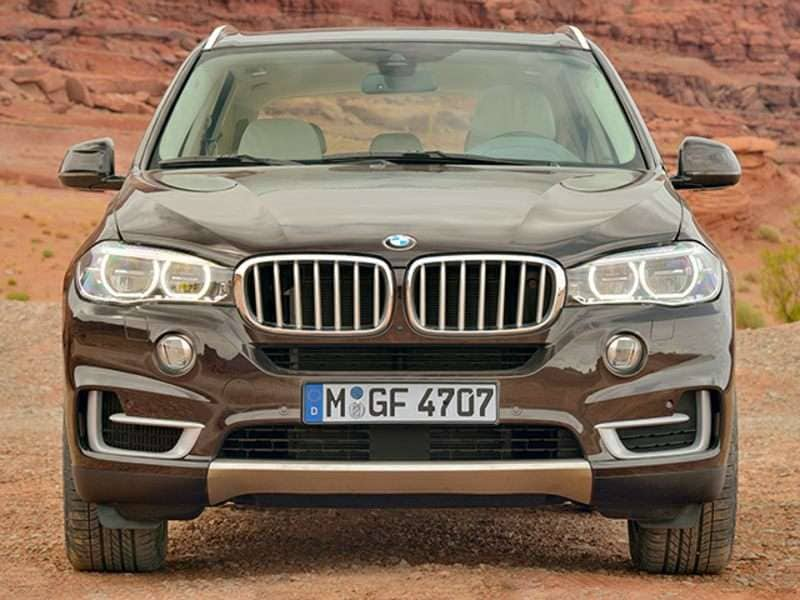 Photo by BMW
5) 2016 Mercedes-Benz GLC250d
The compact GLC-Class is a new addition to the Mercedes-Benz lineup for the 2016 model year, designed to replace the outgoing GLK-Class. Upon release, the GLC-Class was available with only one gasoline engine, but the turbodiesel GLC250d is expected later this model year. Rumor has it the GLC250d will be equipped with the same engine as the aforementioned GLE300d, a 2.1-liter twin-turbodiesel four-cylinder that makes 201 horsepower and 369 lb-ft of torque. The turbodiesel option will make a fine addition to Mercedes' GLC-Class lineup, elevating the small and stylish SUV with a little bit of extra efficiency.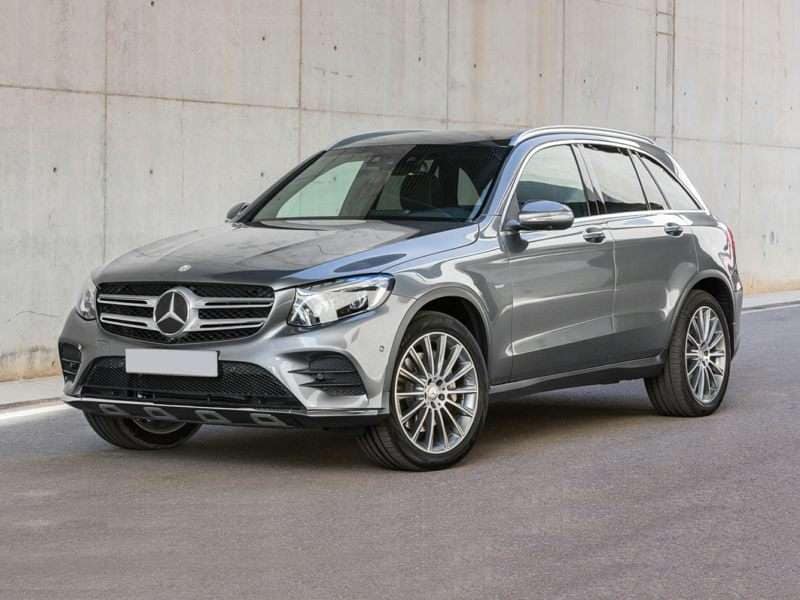 Photo by Mercedes-Benz
6) 2016 BMW X3 xDrive28d
The 2016 BMW X3 is a popular compact luxury SUV that's found mainstream success thanks to its powerful engine lineup and sporty demeanor. Buyers of the X3 have the option of a 2.0-liter four-cylinder turbodiesel powertrain, which equips the X3 with 180 horsepower and a beefy 280 lb-ft of torque. An eight-speed automatic transmission comes standard, and a sport transmission with paddle shifters is available as an option. The turbodiesel X3 provides an engaging driving experience, enabling the vehicle to cruise easily and comfortably at highway speeds. All-wheel drive is included with the 2016 BMW xDrive28d.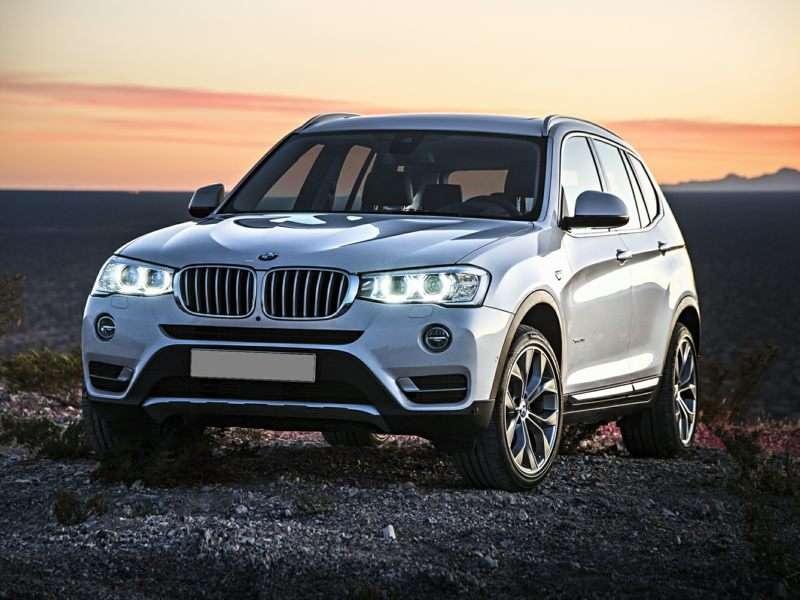 7) 2016 Land Rover Range Rover Sport
It's a bit smaller than the full-size Range Rover that we've already discussed, but the 2016 Land Rover Range Rover Sport possesses the same potent V-6 turbodiesel, serving up the same torque-heavy 254 horsepower in a more compact package. While the turbodiesel Range Rover Sport shines on smooth roads, it's especially happy when venturing to more exciting destinations. The Range Rover Sport comes with full-time four-wheel drive and Land Rover's Terrain Response system, enabling the vehicle to tackle just about any type of surface. Despite its ruggedness, the 2016 Land Rover Range Rover Sport is a bona fide luxury SUV, with cutting edge style and comfort.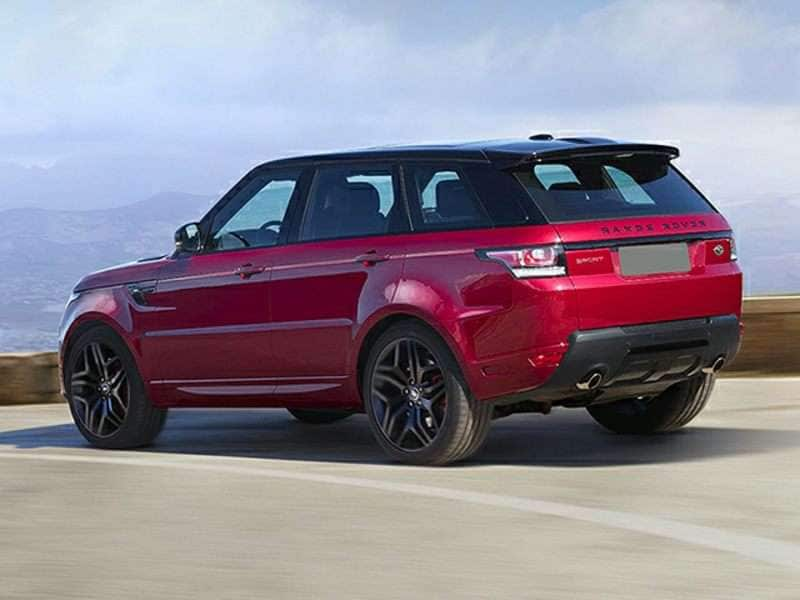 Photo by Jaguar Land Rover
8) 2016 Mercedes-Benz GL350 BlueTEC 4MATIC
The 2016 Mercedes-Benz GL350 BlueTEC 4MATIC rules the brand's diesel-powered SUV roost as the longest, heaviest, and tallest option available from the Silver Star. The seven-passenger Mercedes-Benz GL350 BlueTEC 4MATIC is the least expensive vehicle in the GL-Class lineup, and makes use of a 240-horsepower, 3.0-liter turbodiesel V-6 that is also good for 455 lb-ft of torque, and its tow rating shows as a very good 7,500 lbs. A seven-speed automatic transmission handles the shifting duties for the sport utility vehicle, and despite its full-time all-wheel drive the GL350 BlueTEC 4MATIC is able to boast fuel consumption figures of 19 mpg city and 26 mpg highway. This frugality is head and shoulders above its gas-powered cousins.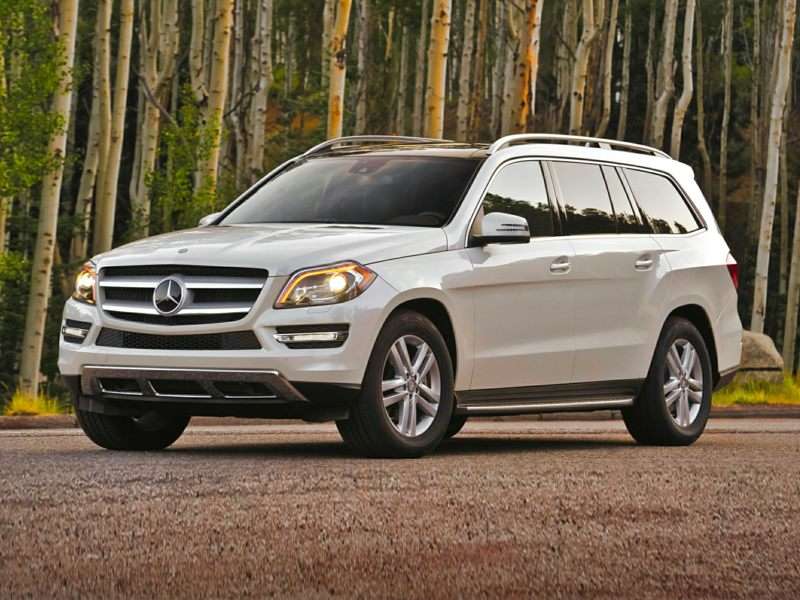 Photo by Mercedes-Benz
9) 2016 Volkswagen Touareg, Audi Q7, and Porsche Cayenne TDI
Technically, the 2016 SUVs from Volkswagen and its associated brands exist in TDI turbodiesel form, but, as you may have heard, the brands aren't allowed to sell them. Volkswagen is in a bit of trouble with the government for manipulating emissions testing results on these vehicles, and the scandal may end up causing long-term harm to the reputation of diesel fuel as a "clean" alternative. The VW, Audi and Porsche lineup of turbodiesel SUVs were favorites with consumers and critics alike, and formerly occupied several spots on this list. However, these once-popular diesel SUV models are now banished to dealerships' inventory overflow lots, awaiting their fate.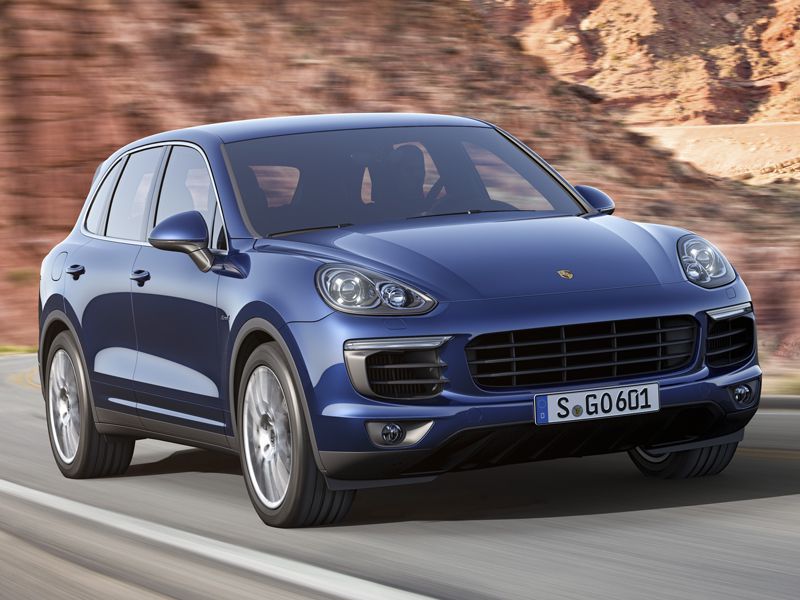 Photo by Porsche Cars North America