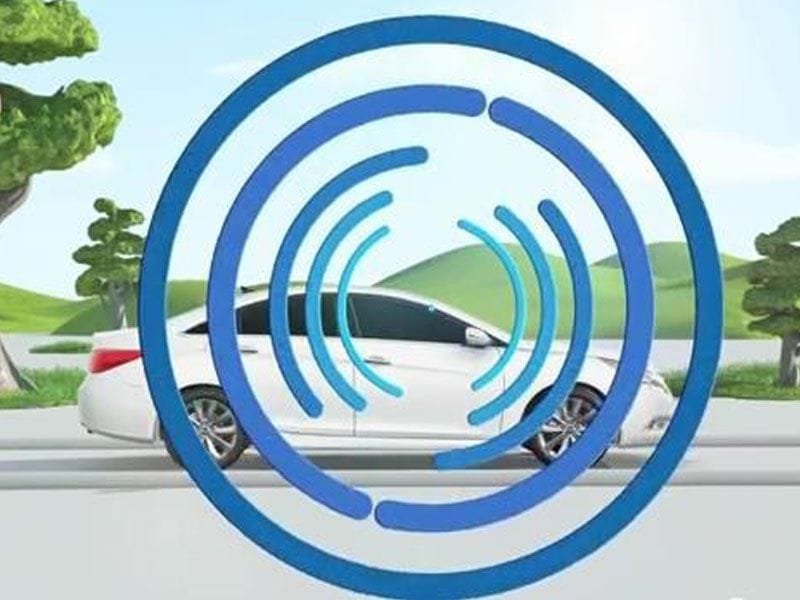 Hyundai BlueLink ・ Photo by Hyundai
There are many different reasons to want to be able to monitor your vehicle and correct bad driving behaviors, whether you're a parent that wants to keep their new teenage driver safe or an employer wanting to keep tabs on a seasoned professional.
Most of the apps use a GPS receiver (often connected to the car's on-board diagnostic or OBD port) and a cellular device to track the vehicle, plot its course, and send alerts when the driver performs a potentially unsafe maneuver. Here are nine of the best vehicle monitoring devices and apps as chosen by the editors at Autobytel, arranged in alphabetical order.
Automile
Automile is a vehicle tracking solution for fleets that connects to the OBD port (making it unsuitable for heavy trucks) and provides mileage logging, expense recording, paperless vehicle inspections, and drive identification. You can use real-time tracking to delegate tasks or message drivers who are closest to a particular location, receive reports of speeding and hard driving behaviors, and configure geofencing to monitor unauthorized vehicle use. Pricing for the Pro version with real-time location tracking is $15.90 per vehicle per month, with the device provided for free. An Enterprise version is available at $23.90 per vehicle per month and includes features such as predictive maintenance. Tiered pricing means that the price goes down as the number of vehicles increases.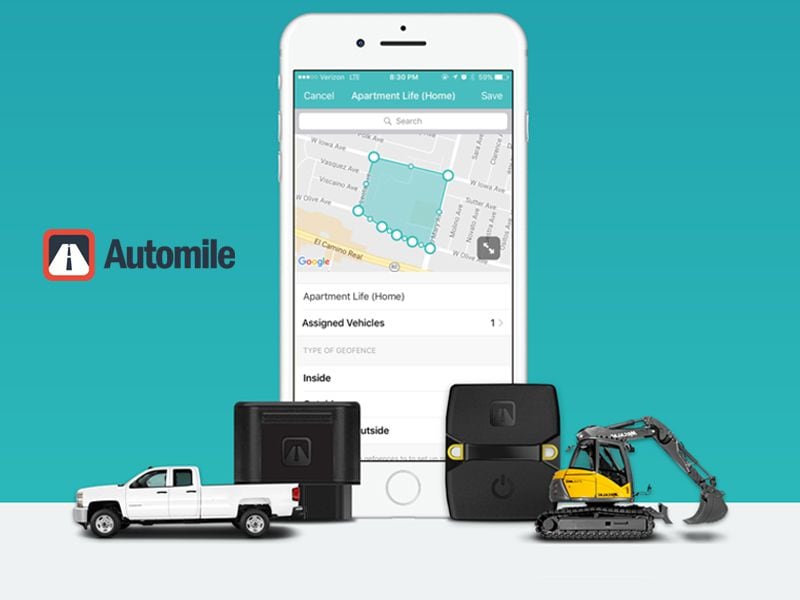 Photo by Automile
CarLock
CarLock is an OBD device that is designed to monitor your car and give you peace of mind even when it's parked. The device will send an alert when the vehicle is moved, the engine starts, if unusual vibration is detected, or if the device is disconnected. It also tracks harsh acceleration, hard braking, and sharp cornering provides a monthly safety score as well as detailed trip tracking, actively monitors your vehicle's health, and warns you if your battery is low or being drained. CarLock is available in a large number of countries, and pricing starts at 139 euros for the device with a monthly service charge of 7.90 euros.
Photo by CarLock
Delphi Connect
Delphi Connect is a device that connects to the OBD port and provides live tracking of the vehicle's location (updated every five seconds), trip logs and information regarding vehicle health. You can also create alerts for speed, RPM, geofencing, and g-forces. Alerts can be sent to multiple devices via e-mail or text message, accessed via a smartphone app or via the web. A unique feature is the ability to lock and unlock your car via your phone (though unfortunately, it only works with some makes and models). The device is priced at $99.99 (or $199.99 with an integrated 4G LTE Mobile Hotspot), and it then needs to be added to a cellular data plan.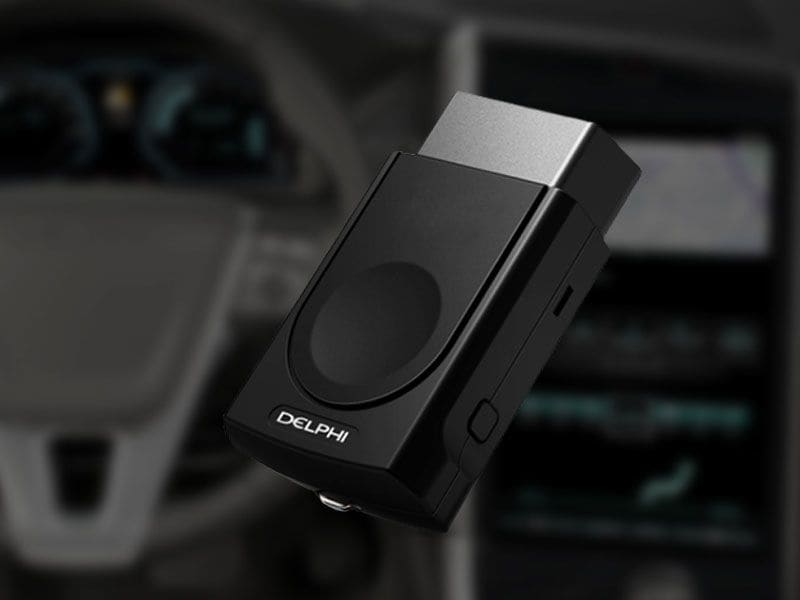 Photo by Delphi
Linxup
Linxup is a vehicle monitor that is available with an OBD connector or as a hardwired device for cars without OBD ports (such as older cars, heavy vehicles, or some electric cars). It provides real-time GPS tracking (with updates once a minute when the vehicle is running and once an hour when it's off) on a Google Maps interface with the direction and speeds the vehicle is moving. You can review a vehicle's history through an animated interactive route replay that breaks down each day into detailed segments and provides visual indicators that show stops, unsafe activity, and other key driving events. The device is $79.99 (or less with a contract) and service is $22.99 a month.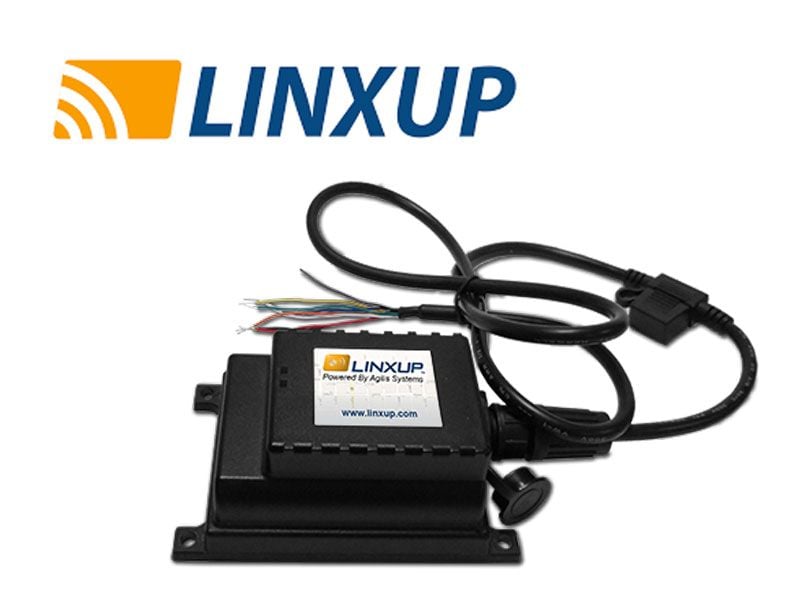 Photo by Linxup
MasTrack
MasTrack is a GPS tracker designed for monitoring vehicles, available in an OBD connected version, a hardwired version, and in a portable version with eight days of battery life (or more with the available extended battery). The "Just the Essentials" plan costs $17.99 a month (or less on a 3-, 6- or 12-month plan) and includes a 5-minute location update time as well as real-time speed threshold, rapid acceleration, and harsh braking alerts. Stepping up to the "Premium" plan will cost you $22.99 a month but reduces the update time to every one minute and also compares the vehicle speed to the posted speed limit and alerts you if the driver is speeding.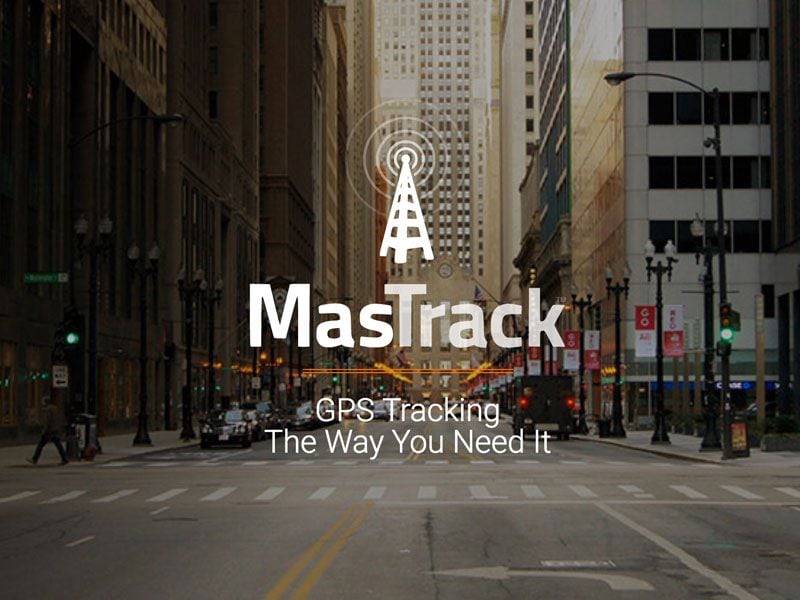 Photo by MasTrack
MobiCoPilot
MobiCoPilot is an OBD-connected GPS vehicle monitoring application designed specifically for teen drivers. The device monitors for unsafe events including hard braking, excessive acceleration, higher than normal engine revving, and speeding, and then sends alerts via e-mail or text message (up to five e-mail addresses and two text message numbers). It can also report driving during unauthorized periods and includes live tracking (updated at least once every two minutes when the vehicle is moving, and once every hour when the vehicle is stationary) and a driving history. The cost is $149.95 for the device and then $19.95 per month (or less if you choose a 12- or 24-month plan).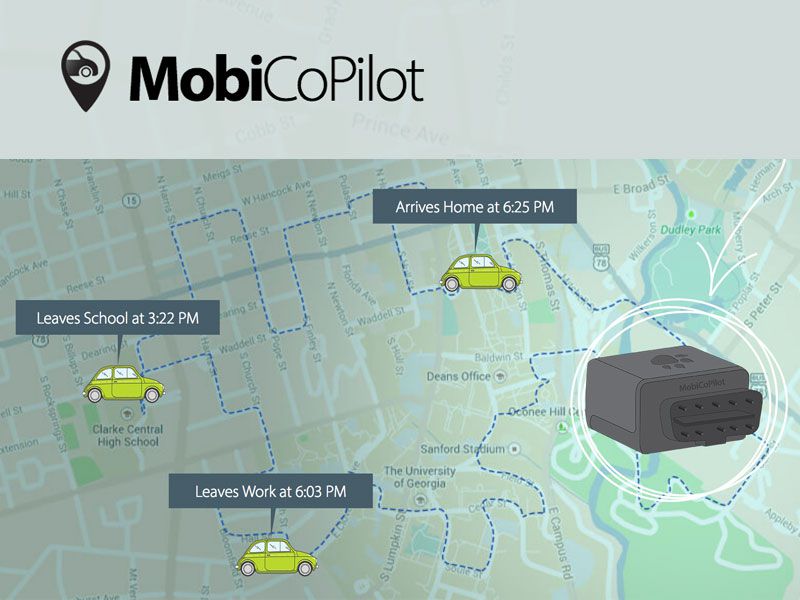 Photo by MobiCoPilot
MotoSafety
MotoSafety is a teen GPS tracking device that connects to the OBD port (the onboard diagnostics port found on most cars built after 1996). The device rates and scores driving activity, and emails you a daily report card that summarizes unsafe activity like speeding, heavy braking, and rapid acceleration. It can also report vehicle use outside of authorized hours or areas, device tampering, GPS signal loss, and excessive idling. The system also provides real-time tracking, a history of past activity and locations, and maintenance reminders for things like oil changes and tire rotations. Mobile monitoring apps are available for both iOS and Android. The device costs $79.99 and service is $19.99 a month.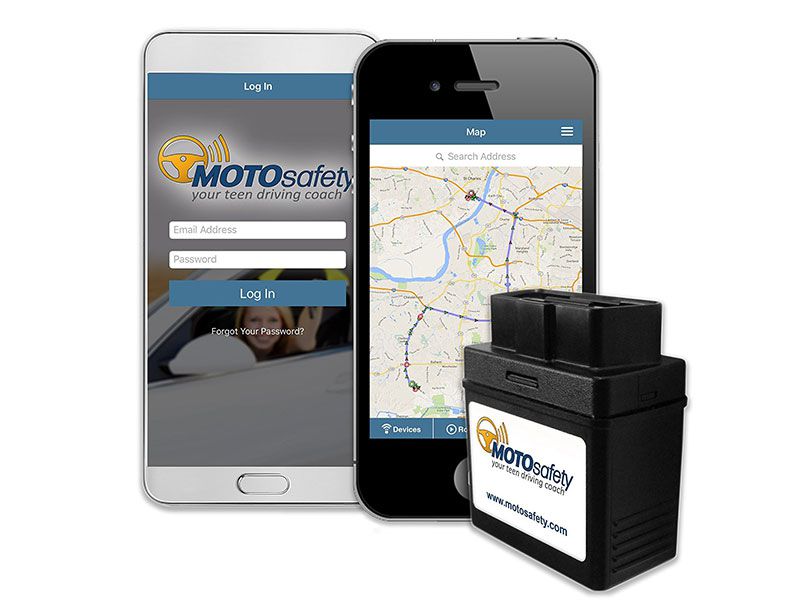 Photo by MotoSafety
Vyncs
Vyncs is another OBD connected vehicle monitoring device, but it is one of the few devices that works in both the U.S. and Canada. GPS tracking is once every three minutes, but upgrades are available (with 60-second, 30-second, and 15-second update options). The system also provides driver scoring and feedback about unsafe driving, zone departure and arrival notifications, onboard diagnostics, fuel economy and level tracking, assistance for stolen vehicle recovery, and a one-year history. Pricing starts at $69.99 and includes the Vyncs Link device and a year of service. VyncsFleet is also available for fleet use, with a fleet-oriented user interface, fuel cost tracking, daily driver scores, and API integration with fleet management systems.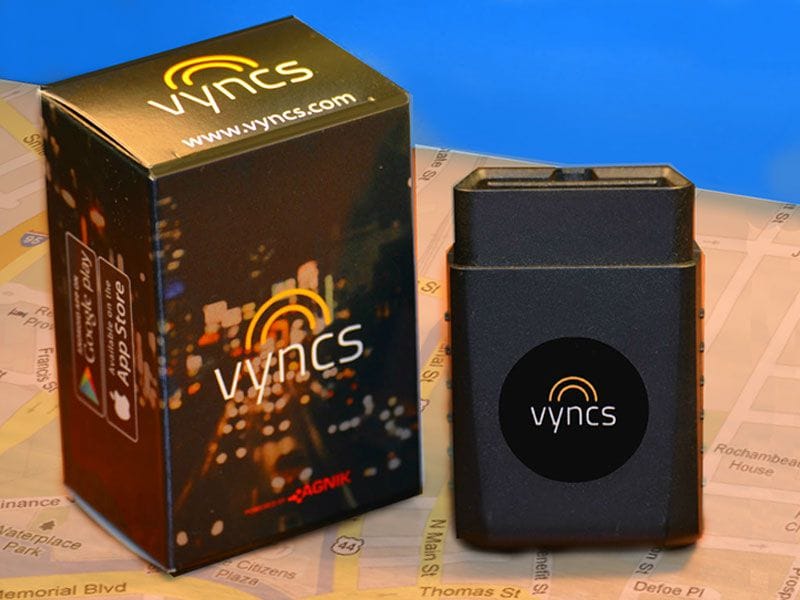 Photo by Vyncs
Zubie
Zubie is a teen driver tracker that connects to the OBD port of your car to provide real-time location monitoring, vehicle health diagnostics, and maintenance reminders. The device can send driving alerts and monthly reports and is accessible via iOS and Android apps or via a web page. The device is free and service costs $99 a year. Also available is Zubie + In-Car WiFi that uses a Verizon 4G LTE data plan to provide an in-car hotspot and a version for businesses that provides location tracking, vehicle health, and driver performance information. Zubie Business also has an API that lets you integrate the data into your own applications.