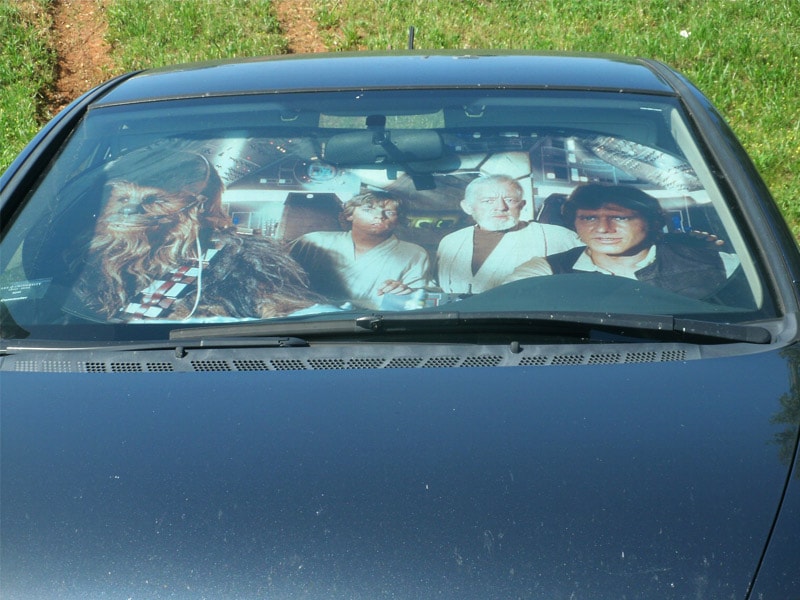 star wars sunshade
Buying a holiday gift for a car enthusiast is never easy. What they really want is the "big red bow" around their dream car, but the gift you can afford is significantly less impressive. To help you avoid a bad gift review, we've uncovered several car-related gifts under $25.00 that the car geek in your life might actually like. And, just to see what others have thought of the products, we've pulled some positive online reviews from our friends at Amazon.com and YouTube. Good luck and happy shopping! 
Star Wars Sunshade - $10.97
Star Wars Accordian Sunshade - 4.2 out of 5 stars
"This is the reason Amazon was invented. For this product to happen and then become possible for me to acquire.
Utterly delightfully satisfied. I smile when I walk by my car. Friends are jealous.
Also, it's a window shot, that's IN A WINDOW. I just... can't...words....
But yes, about the product, the image looks great, it folds out, is sturdy, and does the job. The amazon picture makes it look like it'll flatten PERFECTLY and there'll be no folds, which I knew going in wouldn't be the case, so for all y'all who don't know how these things work, when held up they'll still often buckle a little where the creases are, but it's not/should not be an issue. This is just a word to the wise. Buy this, if you think you want it, you probably do."
The sunshade is also available for in-store purchase at select Pep Boys locations.
(Photo posted on Reddit by Ophiuchus)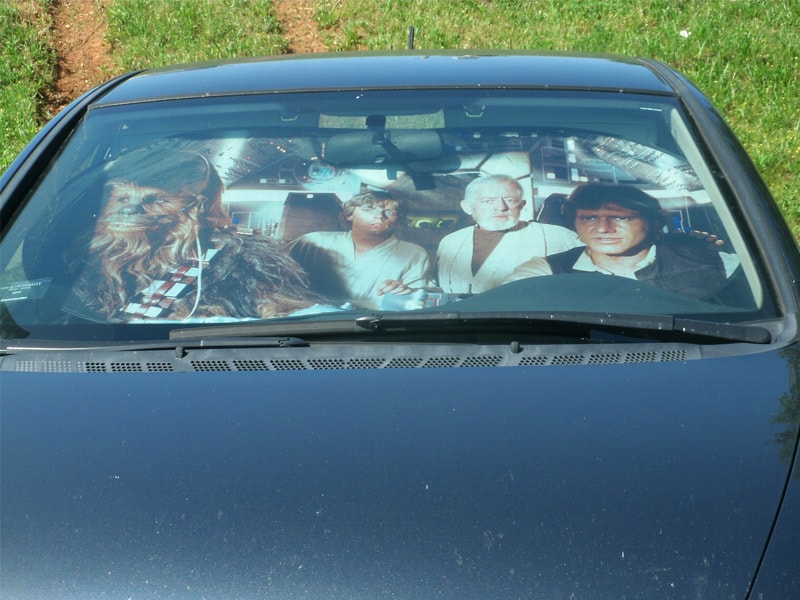 iOttie Easy One Touch 2 Car Mount Holder - $24.95
iOttie Easy One Touch 2 Car Mount Holder – 4.5 out of 5 stars
"This is the first solution that has worked on our van's highly textured dash. I was skeptical, but after the recommendation of a friend, I gave it a go. Nothing else had worked, so other than a little money, what did I have to lose? I cleaned the dash with an alcohol wipe and applied the sticky gel pad and suctioned it on. Man, that is a strong grip! I was able to adjust the extension arm and angle it just right for where I need it and, even better, able to securely lock it down so it didn't move, even on the very bumpy dirt road we had to use repeatedly while on vacation. It's on there TIGHT! It doesn't squeak or rattle, even on that bumpy road. I've only tightened it once since I installed it about a month ago, but that was just to make sure it hadn't worked itself loose after the initial install. I use it with a Samsung Galaxy S5 with a small case on it and it works great and should fit even if I go for a phablet next time I upgrade my phone. It's easy to get the phone in and out and fits securely without crushing."
Hot Wheels Dream Car - $0.99+
2009 Nissan GT-R Hot Wheels - 5 out of 5 stars
You may not be able to gift the real thing, but a Hot Wheels version of your giftee's dream car is a fun alternative.
For some high-demand models, you'll have to shell out more than the usual $0.99-$1.99 sticker price. The Nissan GT-R pictured above is currently listed on Amazon for $24.44 and the Audi R8 for $55.55. 
"I wanted to have this as a visual reminder of some aspirations I have. I eventually made this into a keychain so I would see it every day when I go to start my car. Very happy with this!"
"I have a boyfriend who is very young at heart and this is his dream car. I bought it for him as a joke, but in all seriousness it was a great buy. Arrived fast and just as shown with no problems."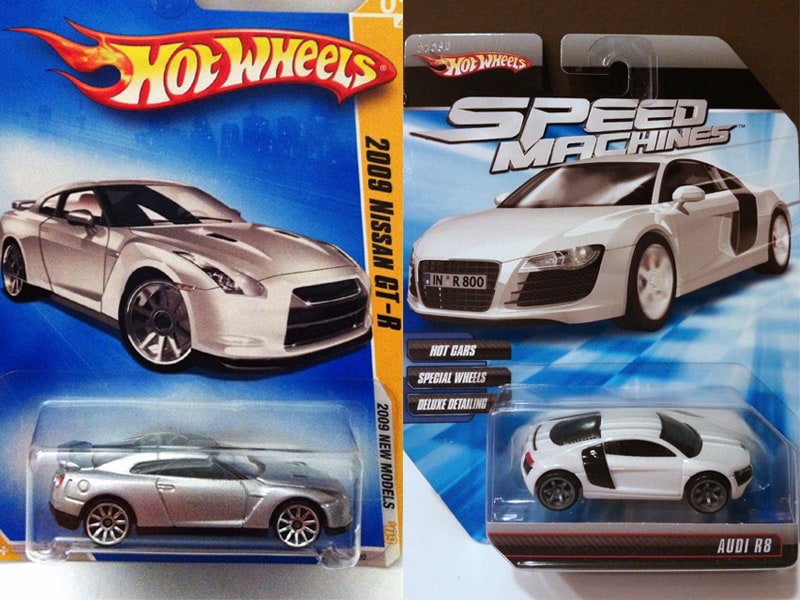 Resqme Car Escape Tool - $9.95
Resqme Orginal Keychain Car Escape Tool - 4.5 out of 5 stars 
"This thing will work. Back on my days on the fire dept. we used a spring loaded center punch (automatic center punch) to break out car windows. You don't have to swing it like the hammer type so you don't have to worry about follow through and hitting a person on the inside of the car.  It will work best if you use it on one of the corners of the window. This thing works on the same principle as the center punch. It will not work for the front windshield, it is laminated. It will break the front window but the laminate holds the window together. The seat belt cutter is a nice thing to have also."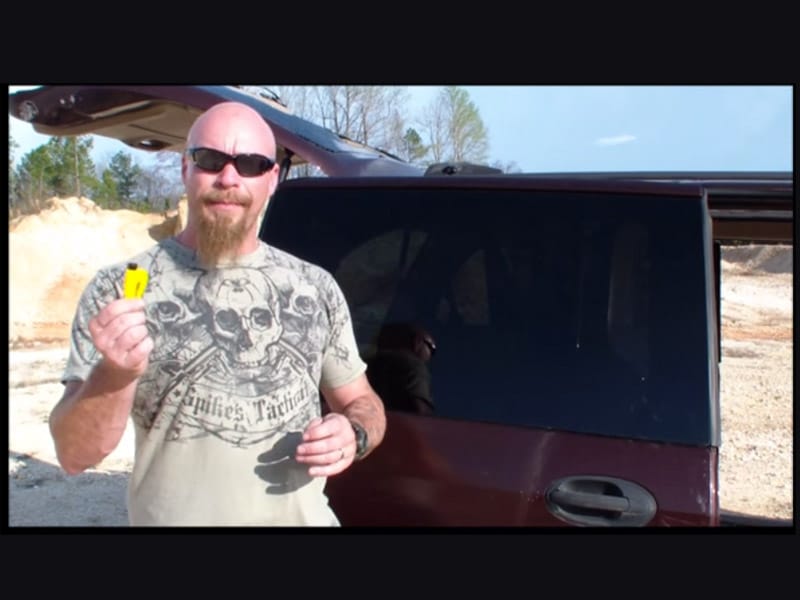 Drop Stop Seat Gap Filler - $20.99
Drop Stop Seat Gap Filler - 4.6 out of 5 stars  "I saw this on Shark Tank and thought it was a great idea --- just not great enough to order a set.
Then, one day I dropped my car key/remote (I don't carry it on a keychain) into that never never land between the center console and the driver's seat on my Acura MDX. I gently tried to form my index and middle fingers into forceps and extricate the fallen key. All I managed to do was to push the key under the carpet panel on the console. After chanting the applicable curses, I thanked the appropriate gods that I kept the valet key in the glove compartment. I completed my errand and drove home to spend the next hour removing/relocating and then replacing the driver's seat bolts, the console panel, and assorted wire harnesses so that I could finally use a 12" curved forceps to remove the nonmagnetic key from its' resting place. Fortunately, in my youth, I had spent considerable time working on cars and have all the proper tools and skills for the task. No doubt, this would have been a $300 job at the local dealership. I immediately went online and ordered the product. So for all of the critics who think the product is overpriced I say NAY NAY! You're not just paying for some material. You're paying for the idea and the trouble it can save. Buy it. What happened to me can happen to you."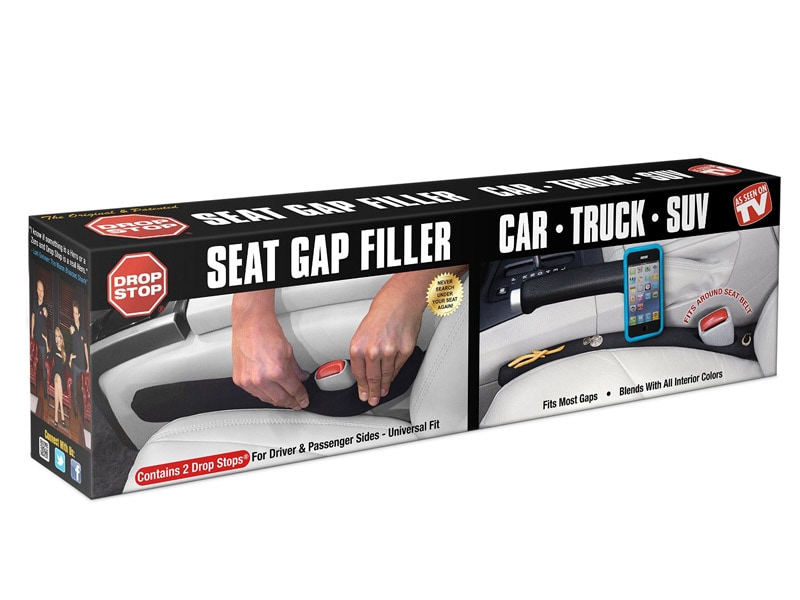 Meguiar's Premium Car Care Bucket - $23.97
Meguiar's Ultimate Car Car Bucket - 4.5 out of 5 stars
"This is a nice value versus buying these items by themselves. I use most of these products already, so I love getting a deal, and love the results I get from Meguiar's....I am a Car Crazy guy!" "I used to always put out $$ to have my car professionally washed because I never knew what products to use. This bucket has everything that I need to wash my car. Plus I can save $$ since I will be washing my car by myself. Thanks Meguiar's!"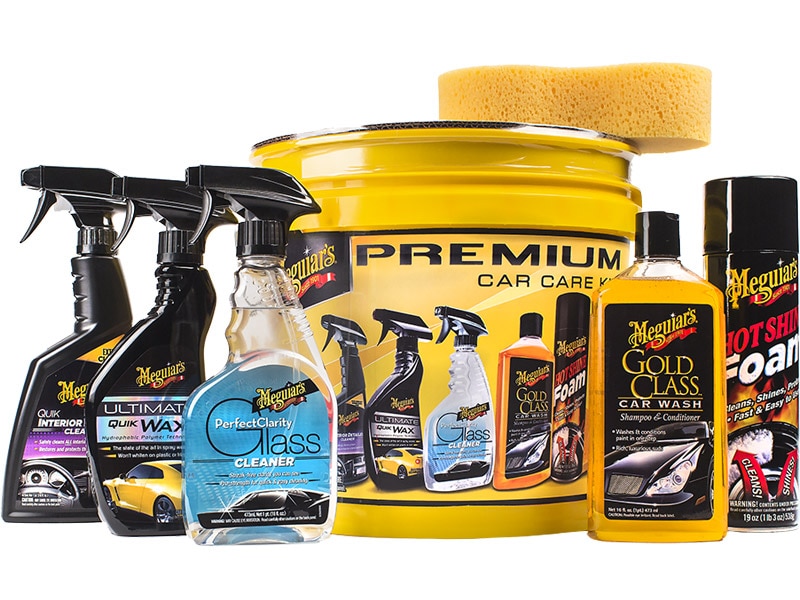 Click 'n Dig Key Finder - $23.95
Click 'n Dig Key Finder - 4.4 out of 5 stars "I used this key finder the first day I got them to find my keys. To set-up is simple, just add the blue or red piece to the key ring, pull out the little plastic tab that keeps the battery fresh and push a button (make sure to keep it pushed for two seconds). The receiving end on your keys beeps plenty loud enough to hone in on them. Seems like right when you are rushing out the door (already running late) that you can't find the keys. You may have to walk around the house a bit, but in less than 15 seconds you will find yourself saying 'there they are.' Funny how the keys are always in the last place you left them. I went ahead and purchased an additional set for my mom."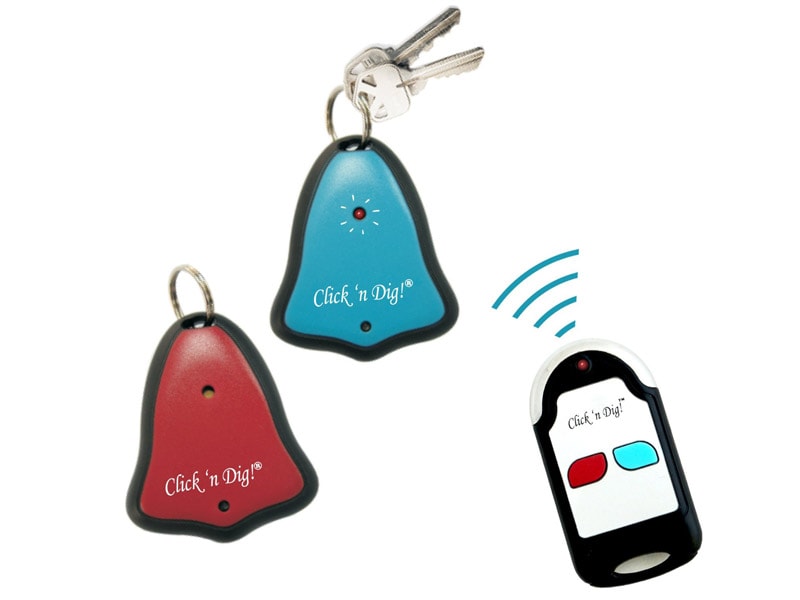 Vintage-Inspired Car Shirts from Pep Boys - $9.99
Vintage-Inspired Men's, Women's, and Kid's Shirts from Pep Boys.
Not sure which shirt to choose? Use Pep Boys' Perfect Gift for Every Person guide, and they'll match your Secret Santa to the shirt that's perfect for them.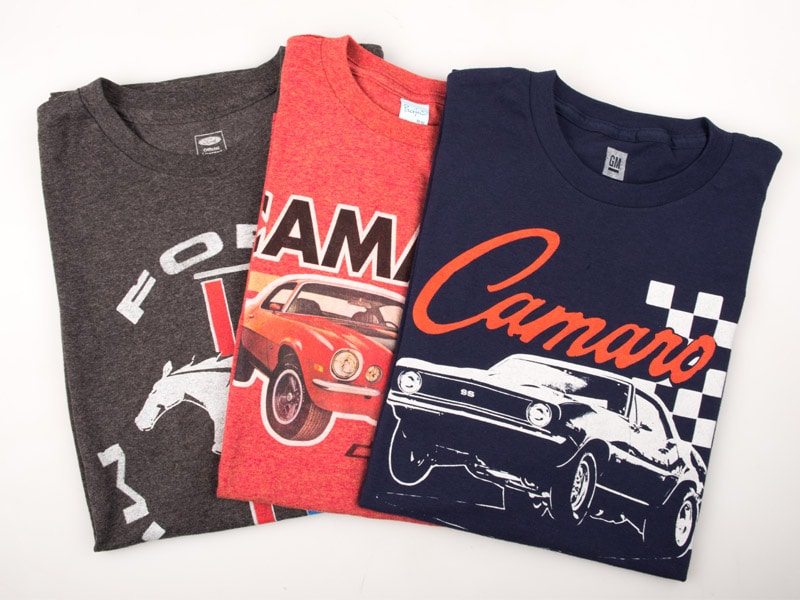 1967 Chevy Impala and Airstream Hitch & Tow by Green Light - $9.99
Green Light Hitch & Tow Series 1 - Impala and Airstream  
"Aistreams are always cool, and to see it replicated beautifully in a small scale is nothing short of amazing! Airstream fans like me will definitely appreciate this casting." 
"That trailer is definitely my most favorite out of that set so far lol. The blue on the Impala looks nice too."
"Visually the airstream is the nicest trailer."