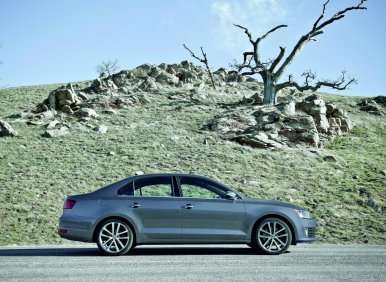 The small car marketplace has exploded over the past several years and the number of options now available to those seeking a compact or subcompact automobile are truly staggering. In order to help cut through the noise, we've put together a list of nine vehicles from three different manufacturers that represent the variety of approaches that automakers have taken to the small car question. Vans, hatches, sedans and coupes - there's a lot to like out there right now when searching for a compact ride.
Let's take a quick look at nine varieties of small car that dot the current automotive landscape.
01. 2012 Chevrolet Cruze
The 2012 Chevrolet Cruze is the latest compact sedan effort from General Motors, and its modern platform and exceptional fuel economy help to shake off years of dust from the car company's previously lackluster entries into this area of the market. The sleekly styled Chevrolet Cruze starts at an MSRP of under $17,000 and it delivers 42-mpg on the highway (when ordered in Eco trim) thanks to the inclusion of a 1.4-liter, turbocharged four-cylinder engine that is also rated to produce 148 lb-ft of torque. The entry-level Cruze comes with a 138 horsepower 1.8-liter motor that provides an respectable 38-mpg highway of its own, and six-speed manual and automatic transmission choices are available with the sedan.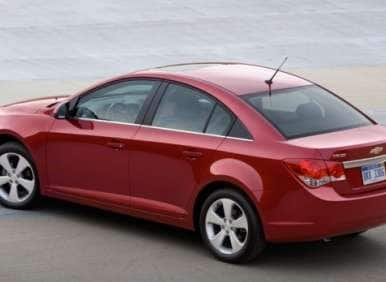 02. 2012 Volkswagen Golf
The 2012 Volkswagen Golf is a compact hatchback that comes in both two-door and four-door editions. The Volkswagen Golf, which retails for an MSRP of $17,995 in base form and is intended to provide a somewhat upscale driving experience and better than average comfort when compared against its competitors. The Golf also comes with 46 cubic feet of total cargo space with the rear row of seating folded forward.
The 2012 Volkswagen Golf starts out with a 2.5-liter, 170 horsepower five-cylinder engine under the hood, but the most interesting drivetrain available with the hatchback is the 2.0-liter, turbodiesel four-cylinder found in the TDI trim level. The Golf TDI features 140 horsepower and 236 lb-ft of torque and it manages to turn in 30-mpg in city driving and 41-mpg on the highway. Gas-engine Golf models offer either a five-speed manual or a six-speed automatic transmission, while the TDI graduates to a six-speed manual or a six-speed dual-clutch automated manual gearbox.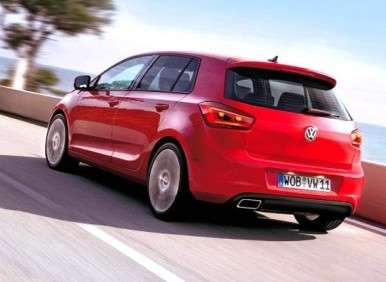 03. 2012 Mazda MAZDA5
The 2012 Mazda MAZDA5 is essentially the only compact minivan currently available. The Mazda MAZDA5 covers the all the bases when it comes to the essentials that van buyers expect (three rows of seating for up to six passengers, good cargo space and dual sliding doors), but it also manages to pack in a responsive chassis that offers a much more interesting driving experience when compared against bigger, heavier minivans.
The 2012 Mazda MAZDA5 also features an option not found on any other van in the United States - a six-speed manual transmission that comes free of charge when the vehicle is ordered in Sport trim. A five-speed automatic is also available with the MAZDA5, and a 2.5-liter, 157 horsepower four-cylinder engine is standard. Fuel mileage for the compact van shows as 21-mpg city and 28-mpg highway.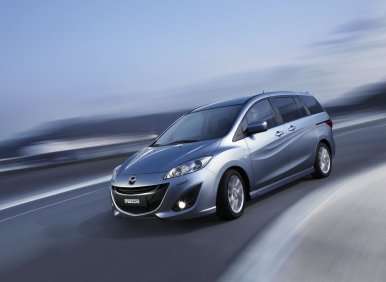 04. 2012 Chevrolet Sonic
The 2012 Chevrolet Sonic offers a choice between subcompact hatchback and sedan editions. The former is good for 30.9 cubic feet of total cargo space while the latter version of the Chevrolet Sonic manages to provide 14 cubic feet of trunk space - substantial for such a small car. The Sonic is a stylish entry to the affordable car market (with starting MSRP of under $14,000), and it competes hard based not just on looks but also fuel economy. The subcompact Chevrolet can be ordered with either of the four-cylinder drivetrains found in the Cruze sedan, and the turbocharged 1.4-liter unit returns 40-mpg highway and 29-mpg in city driving to go with its 138 horsepower and availability of six-speed manual and automatic transmissions.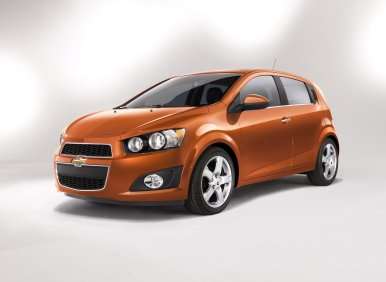 05. 2012 Volkswagen Jetta
The 2012 Volkswagen Jetta shares many of its mechanical details with the VW Golf, providing a sedan skin, a longer wheelbase and bigger interior room than the smaller option. The Volkswagen Jetta (MSRP $15,515) is not quite at the same level in terms of handling or fit and finish as the hatchback, but it still provides a compelling alternative to Japanese, Korean and domestic compact four-door vehicles.
In addition to the same 170 horsepower, 2.5-liter five-cylinder and 2.0-liter, 140 horsepower turbodiesel engines found in the Golf, the Volkswagen Jetta also comes with a 2.0-liter, 115 horsepower four-cylinder mill as its base motor. Five-speed manual and six-speed automatic trannies are the order of the day for the gas power plants, while the diesel unit retains the choice of either a six-speed manual or a six-speed dual-clutch automated manual. The Jetta TDI impresses with fuel economy of 30-mpg city and 42-mpg highway.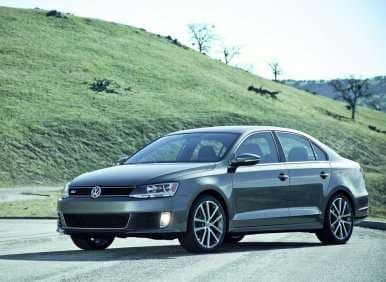 06. 2011 Mazda RX-8
The 2011 Mazda RX-8 isn't just unique on this list for being a coupe (albeit one that offers rear-hinged access doors that make it easy to gain entry to the back seat). The Mazda RX-8 is also notable for its use of a 1.3-liter rotary engine in place of a piston motor in order to generate up to 232 horsepower and 152 lb-ft of torque. The rotary design's light weight and low center of gravity work together with the sublimely tuned chassis of the RX-8 to create one of the best handling affordable (MSRP $26,795) sports cars available. Throw in the fact that the Mazda can also be equipped with high end gear such as HID headlights, a navigation system and surround sound and it's easy to see why so few of these 2011 models are left on dealer lots.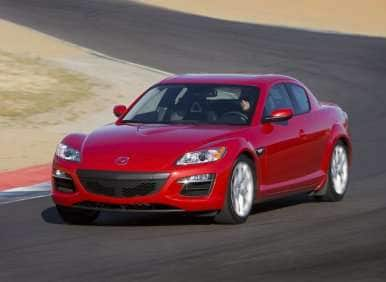 07. 2012 Chevrolet Volt
The 2012 Chevrolet Volt is an extended-range hybrid that can travel for distances of up to 50 miles on battery power alone before its small gasoline generator kicks in to provide an additional 300 miles of range. The Chevrolet Volt hatchback runs and drives just like any other vehicle powered by an internal combustion engine with the caveat that electrical operation is almost completely silent. Practical and a great option for electric car fans who need the ability to travel outside the confines of their urban environment from time to time, the sole drawback of the Volt is its eyebrow-raising MSRP of $39,145. The vehicle does, however, qualify for a $7,500 federal income tax credit that can soften the blow for some buyers.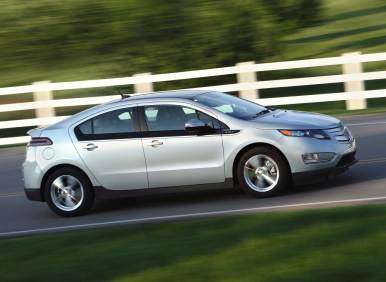 08. 2012 Volkswagen Eos
The 2012 Volkswagen Eos is a compact convertible model that comes with the year-round convenience of a retractable hardtop. The hardtop, which also features an integrated moonroof, makes it that much easier to justify purchased the Volkswagen Eos in a cold weather climate and also gives the automobile a more graceful profile with the roof raised.
The 2012 Volkswagen Eos (MSRP $34,350) is well equipped even in entry-level Komfort trim, and all three versions of the convertible are outfitted with the same 2.0-liter, turbocharged four-cylinder engine that produces 200 horsepower and 207 lb-ft of torque. A six-speed dual-clutch automated manual transmission is the only available gearbox when ordering the Eos, and fuel economy checks in at 22-mpg city and 30-mpg highway.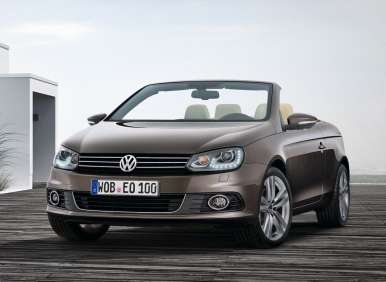 09. 2012 Mazda MAZDASPEED3
The 2012 Mazda MAZDASPEED3 is a serious player on the compact performance scene, as indicated by its aggressively-styled front fascia and unsubtle aerodynamic add-ons. The Mazda MAZDASPEED3 hatchback (MSRP $24,000) features 42.8 cubic feet of total cargo space, but far more important than this practical aspect of its character is the stiff sport suspension and communicative steering provided as standard equipment with the vehicle. The MAZDASPEED3's beating heart is a 2.3-liter, turbocharged four-cylinder motor that grinds out 263 horsepower and 280 lb-ft of twist, fed to the front wheels by a six-speed manual transmission with no option of an automatic. Fuel economy for very quick Mazda shows as 18-mpg city and 25-mpg highway.