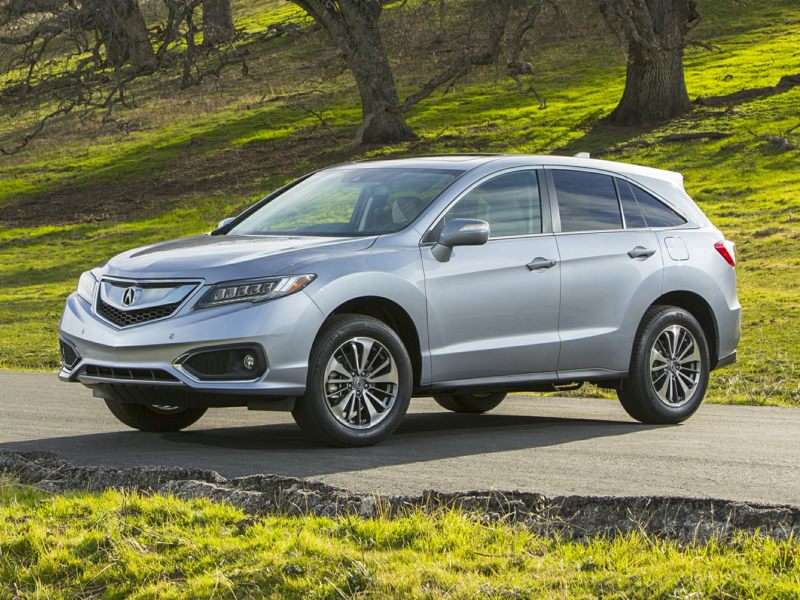 It's the ultimate compliment that can be paid to a luxury SUV - that it offers a driving experience on par with that of a large premium sedan. The primary goal for high end crossover vehicles is to offer the additional passenger and hauling capacity that family shoppers are looking for while simultaneously masking the extra girth and higher center of gravity that comes with those features. Modern technology has given engineers and designers the ability to produce sport utility vehicles that transcend their size and provide car-like handling. Let's take a quick look at eight luxury SUVs that drive like much smaller sedans.
1) 2015 Lexus RX
The Lexus RX has long enjoyed status as one of the best-selling members of the Japanese luxury automaker's lineup. The Lexus RX offers spacious five-passenger seating as well as a hefty 80 cubic feet of total cargo room with the second row out of the picture. The RX's standard suspension system is geared towards offering a smooth ride that absorbs road insults with ease, but an optional Sport package adds tighter handling to the crossover's tool kit. The 2015 Lexus RX benefits from a 3.5-liter V-6 that generates 270 horsepower and 248 lb-ft of torque, allowing it to hit 60 mph in a respectable 7.1 seconds. A six-speed automatic handles the gear shifting duties and buyers are given the option of either front-wheel drive or all-wheel drive. Fuel economy for the former checks in at 18 mpg city and 25 mpg highway.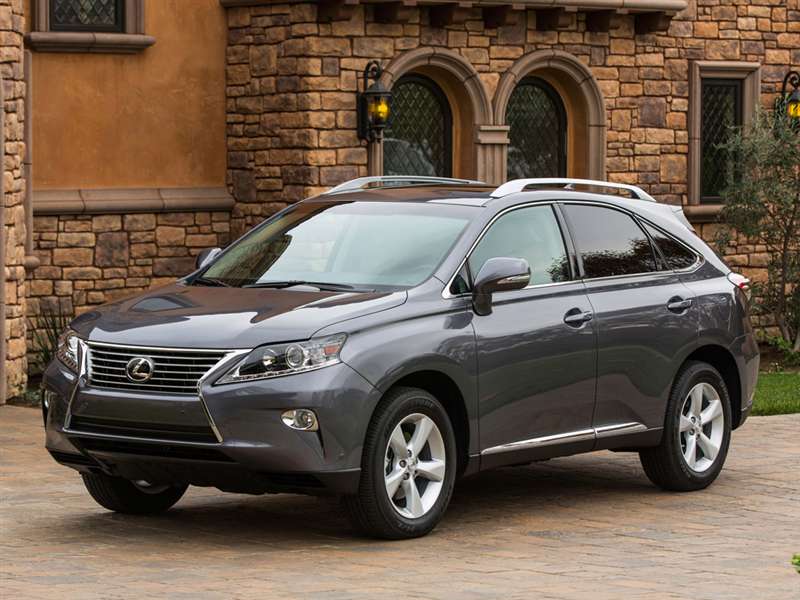 2) 2016 Acura MDX
The 2016 Acura MDX competes directly against the Lexus RX, and it employs a healthy dose of high technology in order to provide drivers with an engaging experience behind the wheel. The MDX offers Super Handling All-Wheel Drive (SH-AWD) which not only improves poor weather traction but also the ability to shift engine torque to the outside wheels when moving through a corner in order to improve grip and exit speed. This feature is over and above the MDX's three rows of seating that gives it seven-passenger capability, as well as its maximum cargo rating of 68.4 cubic feet. The 2016 Acura MDX is motivated by a 3.5-liter V-6 that produces 290 horsepower and 267 lb-ft of torque. The MDX, which is offered with a nine-speed automatic transmission, delivers fuel economy figures of up to 19 mpg city and 27 mpg highway.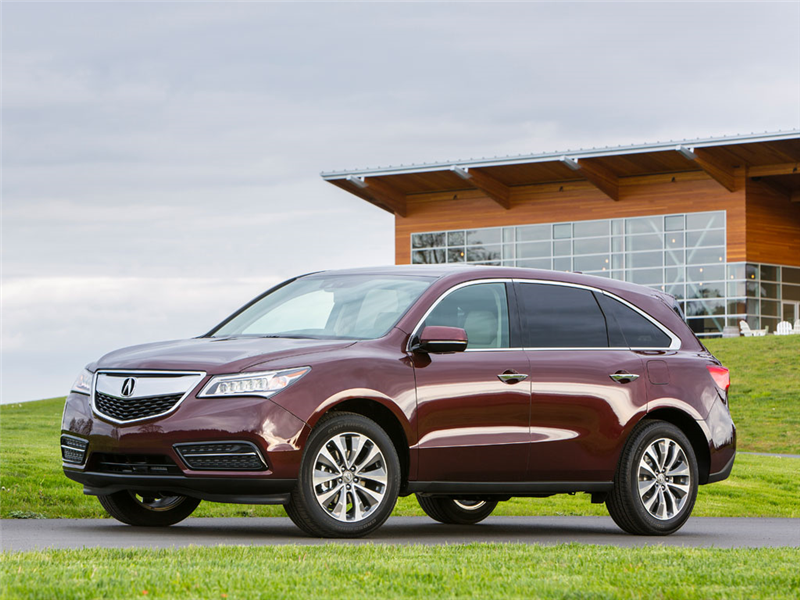 3) 2015 BMW X5
The 2015 BMW X5 belies its larger size thanks to BMW's intensive efforts to polish its chassis until it is worthy of bearing the brand's blue and white badge. With optional seven-passenger seating and 66 cubic feet of total storage space, the BMW X5 is impressive even in base form. However, the 2015 BMW X5 presents a trio of engine options to potential buyers. A 300-horsepower turbo six-cylinder powers the base trim, and upgrades include a 255-horsepower twin-turbo diesel unit or a twin-turbo 4.4-liter V-8 that offers either 445 or 567 horsepower. The base version of the X5 comes in rear-wheel drive with optional all-wheel drive, while all other models come standard with all-wheel drive. An eight-speed automatic transmission is standard.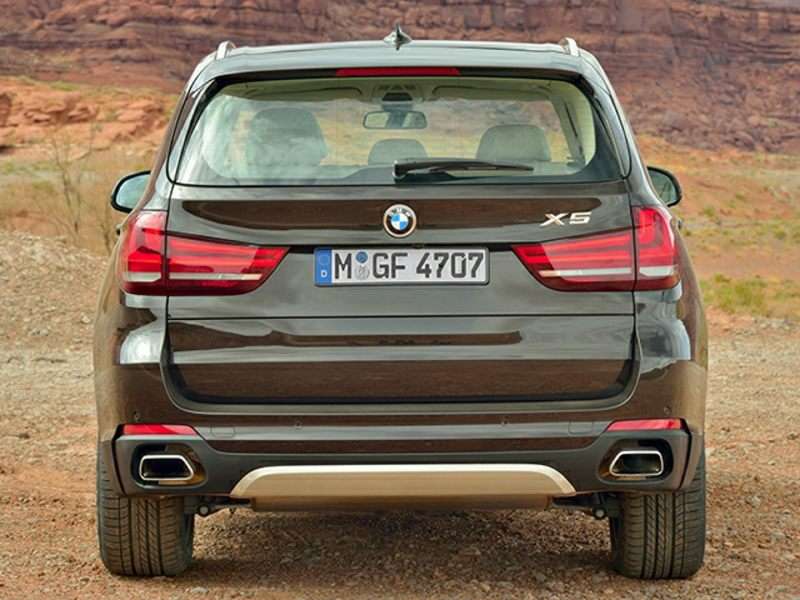 4) 2015 Lincoln MKT
The 2015 Lincoln MKT is the closest thing to a wagon that the domestic premium brand has ever produced. The Lincoln MKT's controversially extroverted styling conceals interior room for as many as seven passengers as well as the ability to haul up to 76 cubic feet of gear. Although not particularly sporty, the large MKT is definitely confident, comfortable and composed even when asked to traverse rough pavement. The 2015 Lincoln MKT starts out with a 3.7-liter V-6 engine that is good for 300 horsepower and 275 lb-ft of torque. All-wheel drive is optional with this motor, and fuel economy for the base model shows as 17 mpg in city driving and 25 mpg highway. Moving up to the EcoBoost trim introduces a twin-turbo 3.5-liter V-6 that develops 365 horses and 350 lb-ft of torque, sent to the ground through a standard all-wheel drive system. Fuel economy remains comparable to the all-wheel drive, naturally aspirated edition of the crossover despite the additional thrust that sees the MKT EcoBoost hitting 60 mph from a standing start in a swift 6.3 seconds. Six-speed automatic transmissions are found with all versions of the Lincoln.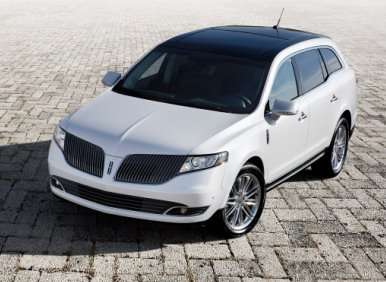 5) 2015 Infiniti QX70
The 2015 Infiniti QX70 is the sports car of the crossover world, a vehicle that borrows its basic platform from the Infiniti Q40 and Q60 sedan and coupe, and tweaks it to add features such as a two-mode suspension system and active rear steering. The Infiniti QX70, which can accommodate five occupants or transport 62 cubic feet of cargo, also offers the choice of rear-wheel or all-wheel drive, with the former a rarity in the crossover segment. The 2015 Infiniti QX70 comes with a 3.5-liter, six-cylinder motor provides 325 horsepower and 267 lb-ft of torque while also delivering fuel economy of up to 17 mpg city and 24 mpg highway. A seven-speed automatic transmission comes free of charge with the QX70.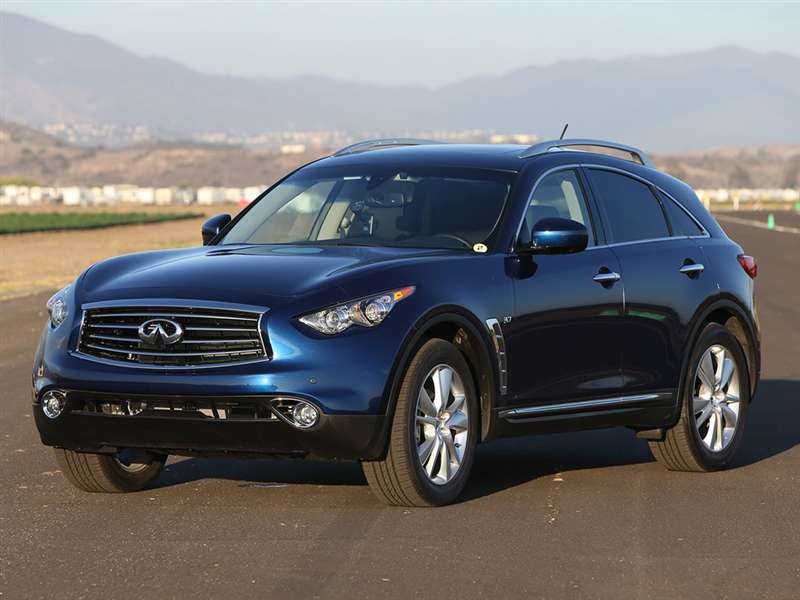 Photo by Infiniti
6) 2015 Cadillac SRX
The 2015 Cadillac SRX is another wagon replacement that is not quite as spry as some of its competitors but which manages to keep its ride locked down and comfortable - as befits a crossover wearing Cadillac wreath. All Cadillac SRX models offer five-passenger seating as well as 61 cubic feet of total cargo space, and the Performance trim does add an extra bit of spice to the vehicle's driving dynamics through the installation of a stiffer suspension system with adaptive shock absorbers and 20-inch wheels. The 2015 Cadillac SRX has simplified its drivetrain choices down to a single engine: a 3.6-liter V-6 that generates 308 horsepower and 265 lb-ft of torque. With a 7.1-second run to 60 mph the SRX is a reasonably quick performer, and all-wheel drive is available as an option with the crossover. Fuel economy for the Cadillac, which makes use of a six-speed automatic transmission, is reported as 17 mpg around town and 24 mph on the highway.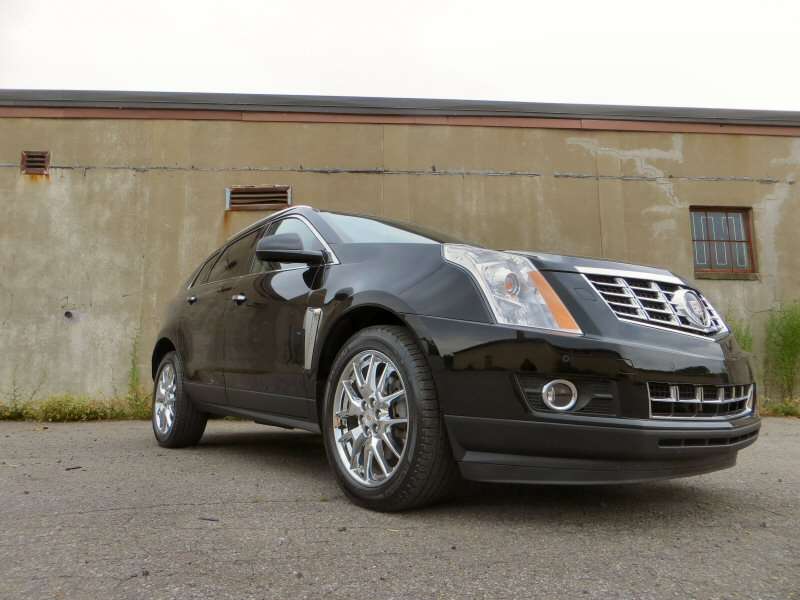 Photo by Benjamin Hunting
7) 2016 Acura RDX
The 2016 Acura RDX is another tech-loaded crossover that makes an interesting option for compact luxury shoppers. The Acura RDX seats five and can be configured to handle 61 cubic feet of cargo, but like its larger MDX sibling its most interesting feature is optional SH-AWD, which dramatically improves the handling dynamics of the crossover. The 2016 Acura RDX is exclusively powered by a 3.5-liter V-6 engine that produces 279 horsepower and 252 lb-ft of torque. A nine-speed automatic transmission is charged with corralling all of those ponies. Fuel economy for this Acura people mover checks in at 19 mpg city and 28 mpg highway.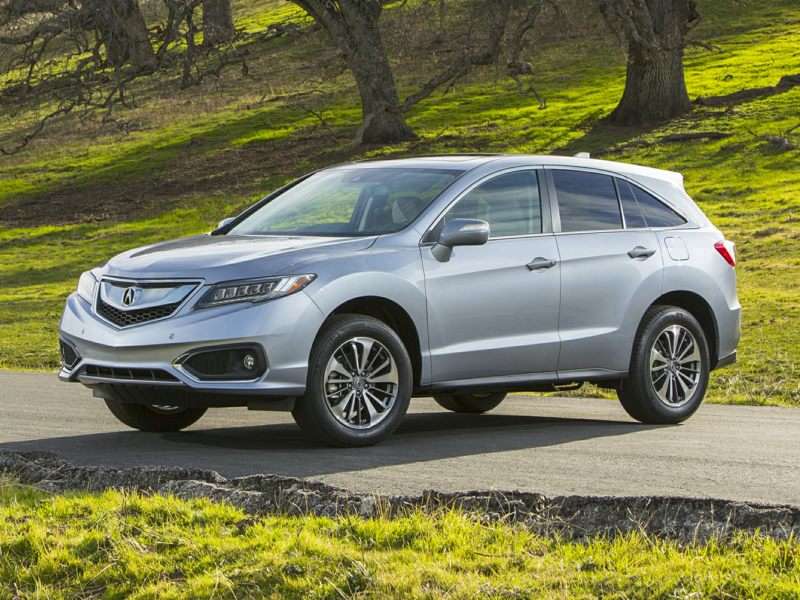 8) 2015 Lincoln MKX
The 2015 Lincoln MKX is a mid-size crossover vehicle that skews towards the comfort side of the ride spectrum, offering full-size sedan shoppers an alternative that maintains five-passenger capability but adds considerable cargo hauling potential (up to 69 cubic feet). The Lincoln MKX is found in front-wheel and all-wheel drive trims, both of which make use of the same 3.7-liter V-6 that is rated at 305 horsepower and 280 lb-ft of torque. A six-speed automatic transmission is responsible for managing the crossover's gear shifts (and plays a role in its 7.3-second 0-60-mph run), and fuel economy for the vehicle shows as 18 mpg city and 26 mpg highway.