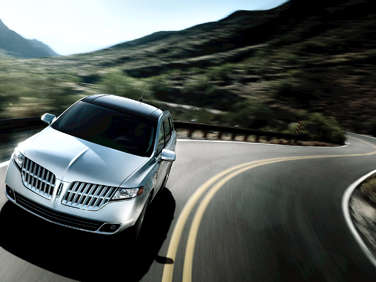 The Thanksgiving holiday is fast approaching, which for many people means that it's time to welcome the extended family back home for some good times and good food. It also typically means that many of those same family members will be spending at least part of the weekend cooped up inside a vehicle together, sometimes for hours at a time as they road trip from one part of the country to the other. In celebration of the country's busiest travel period, we've put together a list of luxury SUVs that do an excellent job of providing enough space to ensure that siblings, cousins, fathers, mothers, aunts, uncles and grandparents are able to maintain a happy and harmonious separation for the duration of the journey.
Let's take a closer look at 8 luxury SUVs that can help you to keep the peace during your Thanksgiving travels.
08. 2011 Lexus LX 570
The 2011 Lexus LX 570's exceptionally well turned-out interior serves as a calming influence on each of its eight passengers, with beautiful wood and leather trim abounding throughout the cabin. The Lexus LX 570 also offers four zones of automatic climate control in order to ensure that no matter who is sitting where, no one will be complaining about being too hot or too cold. An available rear-seat entertainment system will keep the young ones entertained with DVDs for hours at a time, while the SUVs exceptionally grippy full-time four-wheel drive system and available adaptive cruise control system will help take the edge off of the miles, especially if the weather turns sour in the middle of your trip.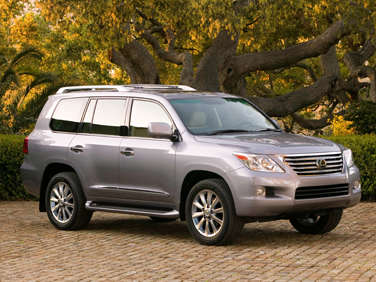 07. 2011 Infiniti QX56
The 2011 Infiniti QX56 is the largest vehicle built by the Japanese luxury brand, and as such it provides an exceptional amount of interior space. Available in both seven and eight passenger editions, the Infiniti QX56's ample leg and shoulder room in each of its three rows make it a solid choice for parents who are looking to create a demilitarized zone between warring siblings. The Theatre package adds two screens to the mix for those seated behind the front two positions, and a standard AC outlet is also provided to power a gaming system for extended road trip distraction. The fact that just over 19 cubic feet of cargo space is available when the vehicle is jam-packed with people means that no one will be forced to share their seat with luggage while driving up the grandma's house.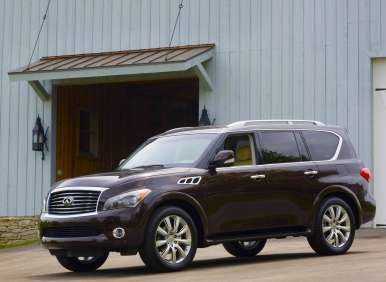 06. 2011 Audi Q7
The 2011 Audi Q7 is another full-size luxury SUV contender that boasts great attention to detail when it comes to its interior design. On top of that its comfortably-sprung suspension system eats up rough pavement with aplomb, making the Audi Q7 a perfect mile eater even when forced to turn off the interstate and ply back-country roads. The SUV is capable of seating seven passengers, and goodies such as a surround sound stereo system, four zones of automatic climate control and rear sunshades help to make all three rows of the Audi a very pleasant place to sleep off a turkey coma on the way home from an action-packed Thanksgiving weekend.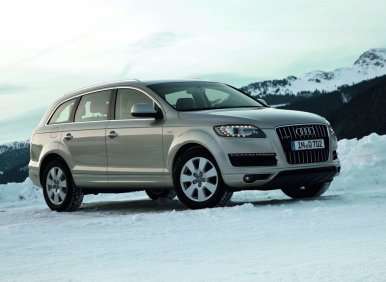 05. 2011 Cadillac Escalade ESV
The 2011 Cadillac Escalade ESV truly is the "Mothership" when it comes to extended-wheelbase luxury sport-utility vehicles. Boasting a much bigger interior than the standard Escalade, the Cadillac Escalade ESV is able to provide enough space to handle as many as eight occupants without ever feeling crowded. Both the second and third row of accommodations in the Escalade ESV can be equipped with DVD entertainment, which means no fighting over the best spot for movie viewing while stuck in traffic. 46 cubic feet of cargo space is available at all times in the Escalade ESV, and with Cadillac's Magnetic Ride Control suspension offered as an option the yacht-sized SUV can glide down the highway as though it were cutting deftly across still waters. Other niceties available with the Cadillac include heated and cooled cup holders, a surround sound audio system and three zones of automatic climate control.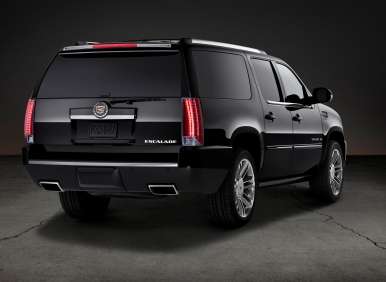 04. 2011 Land Rover LR4
The 2011 Land Rover LR4 might not be as physically imposing as some of the other members of this luxury SUV list, but the three-row people mover offers those seeking opulent interior accomodations a very appealing option for transporting up to seven passengers. Those riding behind the driver can be given the option of control over their own heating and cooling settings, while a rear sunroof opens up a feeling of spaciousness and an available DVD entertainment system helps to while away the hours should the skies turn cloudy. Combine this with top-notch leather trim all around and copious amounts of interior space and it's clear that the British wagon-replacement is a legitimate contender for pulling holiday taxi duty.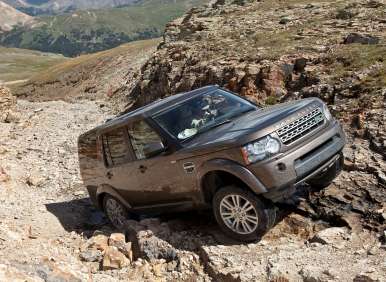 03. 2011 Lincoln MKT
The 2011 Lincoln MKT's imposing baleen-inspired grille is a brash reminder that this is one of the most advanced vehicles in the premium domestic brand's fleet. The Lincoln MKT offers supple handling and a composed ride thanks to its sedan-based platform, and it has also been loaded up with sound insulation in order to keep the passenger compartment quiet enough for the driver to concentrate on any rear-seat squabbles. Leather upholstery is standard for all seven seating positions, and the vehicle can even be had with a refrigerated center console (when found in six-passenger trim) that can be used to store snacks and beverages for longer journeys. A headrest-mounted DVD entertainment system, heated and ventilated seats and a hard drive that is big enough to store a mix of everyone's favorite music also help to take the edge off of Thanksgiving travel in the MKT.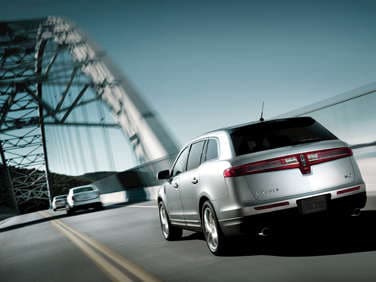 Photo by Lincoln
02. 2011 Mercedes-Benz GL-Class
The 2011 Mercedes-Benz GL-Class is an enormous hunk of German engineering - so big that its seven passengers enjoy surprising amounts of personal space across the three-row interior setup. Air suspension is standard on the Mercedes-Benz GL-Class, allowing the vehicle to automatically adjust to road conditions and prevent occupants from having their stomach contents jostled after a huge holiday feast. What else does the GL-Class have to offer to mitigate the effects of long-distance travel? How about a surround sound system, a massaging seat feature for those seated up front, three zones of automatic climate control and running boards to assist grandma and grandpa in hoisting themselves up into the tall-riding vehicle.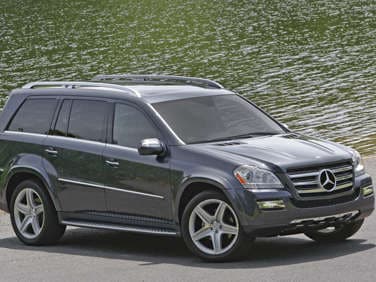 01. 2011 Lincoln Navigator L
The 2011 Lincoln Navigator L is seriously big, providing a considerably-lengthened wheelbase when compared against the standard edition of the luxury truck. The Lincoln Navigator L also boasts an extensive list of standard equipment, including heated leather seats for all three rows and surround sound audio. Those riding out back can lose themselves in the vehicle's optional DVD entertainment system, and the voice-activated SYNC interface helps drivers to keep one eye on the road, one eye on the rearview mirror and still be able to cycle through the never-ending stream of requests regarding what song should be playing, what satellite radio station should be tuned in, and of course the classic "are we there yet" query being made of the Navigator's optional navigation system.