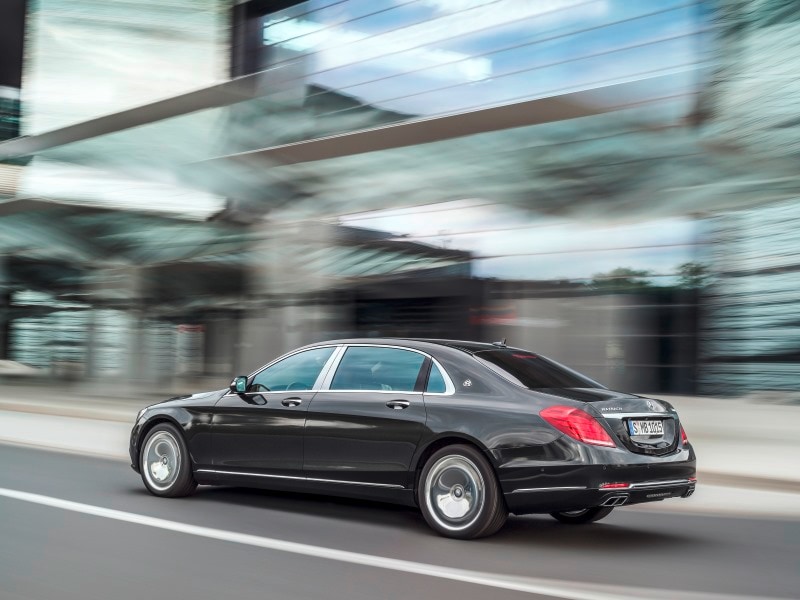 Long wheelbase cars aren't only motorcade fare as they whisk some VIP from point A to point B, but they can give you the chance to be that Very Important Person in the back seat of an imposing premium model that offers you acres of space, unimpeachable levels of comfort, and a litany of luxury features. The old saying 'go big, or go home' doesn't just apply to SUVs; it also holds true for those seeking a top dog luxury sedan. There aren't that many long wheelbase cars available on the market, and their exclusivity helps to buttress their position at the top of the luxury pyramid. Let's take a quick look at 8 long wheelbase cars and see how they trump their standard cousins.
1. 2015 Audi A8 L
The 2015 Audi A8 L expands on one of the most sumptuous luxury car interiors available. Audi has always had a reputation for well-executed cabins, and the Audi A8 L is no exception, bringing buyers an additional 5.1 inches of wheelbase and significantly better legroom out back - four extra inches in total - to enhance to overall experience. The rear seat majesty can even include a massage feature if you feel like getting worked on while you head to the airport or country club. The A8 L is also one of the few long wheelbase cars to give you the chance to double the number of cylinders at the top end as compared to the entry-level model, with a W-12 edition of the car joining V-6, V-8, and turbodiesel options under the hood, and of course all-wheel drive is standard across the board.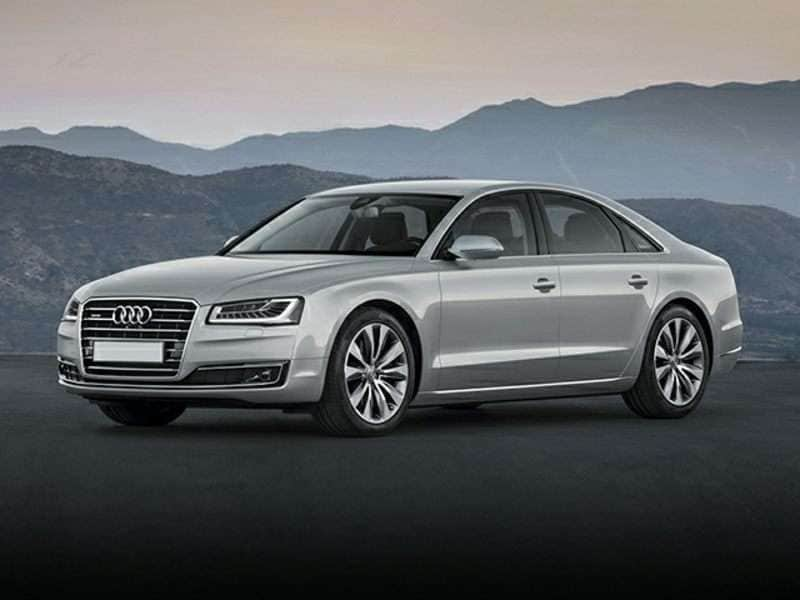 2. 2015 Mercedes-Benz S-Class
If your order a 2015 Mercedes-Benz S-Class in the United States, you'll have no choice but to opt for the long wheelbase edition, as the short wheelbase model isn't offered on our shores. That automatic layer of distinction is appropriate for the S-Class, a car that has routinely lead the full-size luxury segment in terms of technology. The 2015 version of the car comes with a full suite of near-autonomous driving capabilities, including follow-along adaptive cruise control that can steer the car to keep it in its lane while it matches the speed of traffic around it. In addition to the turbocharged V-8 engine offered by the S550 and the twin-turbo V-12 in the S600, you can get a pair of AMG high performance S-Class models that shrug off the car's bulk and offer a startlingly athletic driving experience.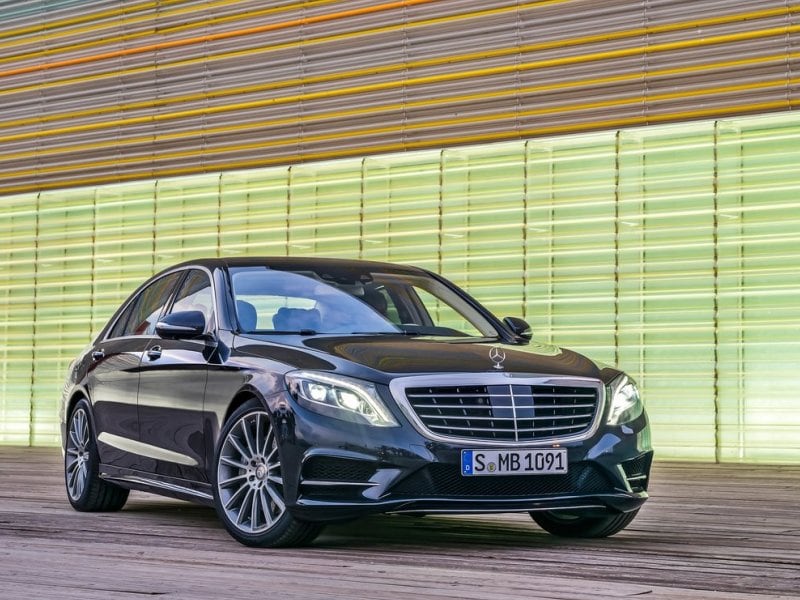 3. 2015 Porsche Panamera Executive
Porsche isn't a name that you would typically associated with a long wheelbase car, but the 2015 Porsche Panamera Executive exists to defy expectations. A recent addition to the list of vehicles that service the needs of those who crave as large a backseat in their German sedan as possible, the Panamera Executive delivers an extra 5.9 inches of wheelbase compared to the base model Porsche. All-wheel drive and an air suspension system are standard with the Panamera Executive, and you can choose between six-cylinder and eight-cylinder turbocharged engines (with the Turbo S a close match for the S-Class AMG models in terms of acceleration and sheer brute force).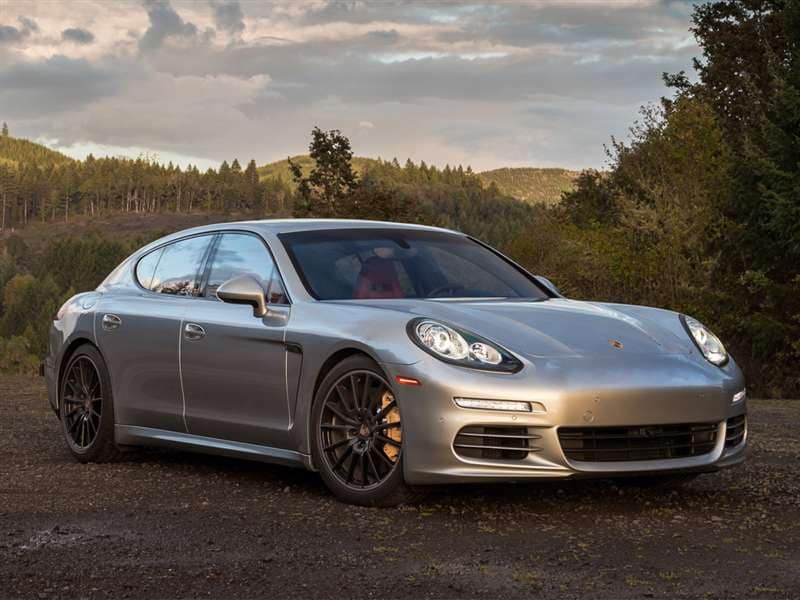 4. 2015 Infiniti Q70 L
Even newer to the long wheelbase club than the Porsche Panamera Executive is the 2015 Infiniti Q70 L. The Infiniti Q70 L isn't actually a true full-size sedan, but rather a mid-sizer that's been elongated to attract a more upscale customer. That translates into an extra 5.6 inches of legroom for rear seat riders, and while the Q70 L might not be competitive in terms of overall interior space as compared to some of its German rivals, there's no question that the Japanese luxury car is much more affordable. If you want to enjoy a long wheelbase car without handing over your life savings - and choose between either a V-6 or a V-8 engine in the process - then the Q70 L is an appealing dark horse.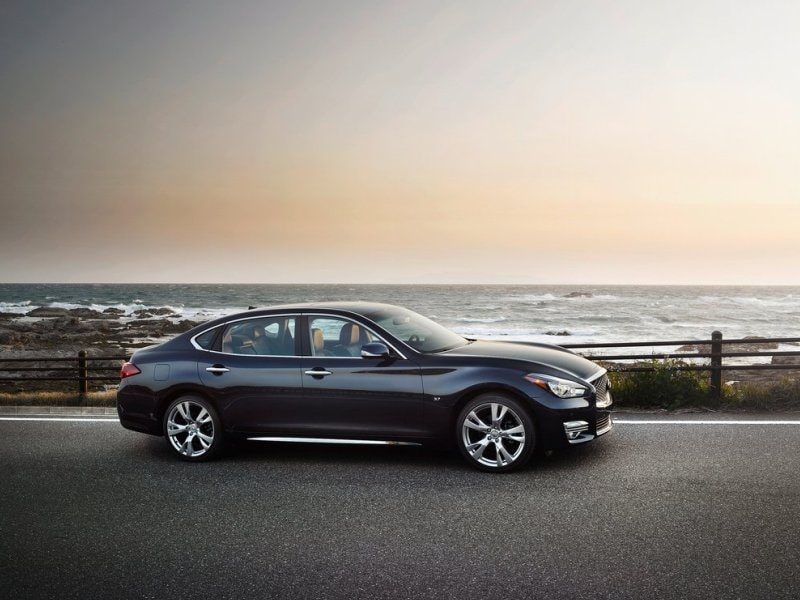 Photo by Infiniti
5. 2015 Lexus LS 600h L
Although Lexus produces a gas-only version of its long wheelbase full-size LS sedan, we're going to focus on the 2015 Lexus LS 600h L. That's because you simply can't order the hybrid edition of the Lexus LS in any other configuration: you have to go long wheelbase in order to benefit from the unique all-wheel drive gasoline / electric drivetrain. Unlike some hybrids, the 600h L doesn't strive to maximize fuel mileage, as its V-8 engine and electric motor design is intended to offer '12-cylinder power with eight-cylinder efficiency,' but those shopping at this level of the market frequently don't care too much about the frugality. Take note: the Lexus LS 600h L might be the brand's range-topper, but there's only a single inch of extra legroom to be found inside the car as compared to the standard LS, despite a stretched wheelbase of almost five inches.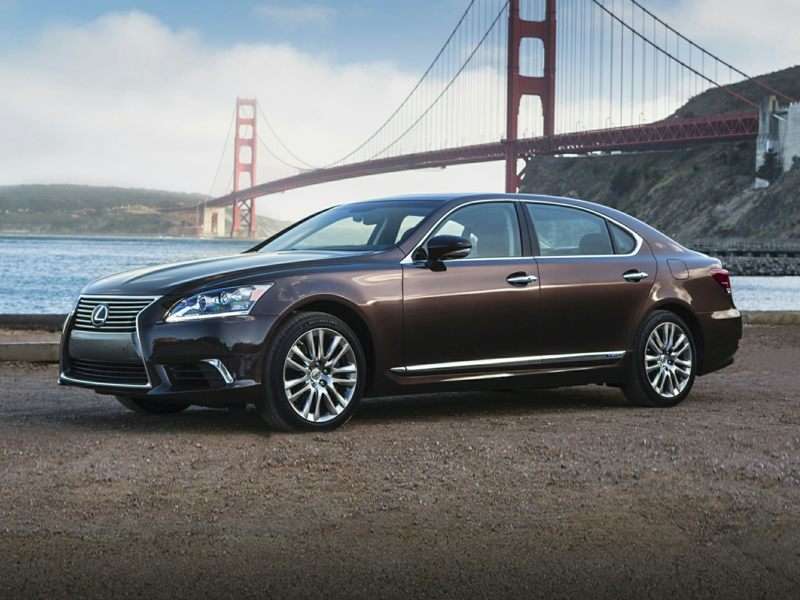 Photo by Lexus
6. 2015 BMW 7 Series Li
The 2015 BMW 7 Series Li is another long wheelbase car - like the A8 L - that gives you the choice between six-cylinder, eight-cylinder, and 12-cylinder engines, although it's important to note that BMW's six-banger is arranged in the brand's traditional inline configuration and not Audi's V. There's just a hair under five and half extra inches of legroom to be found inside the BMW 7 Series Li, and while the car might not be as sporty as other members of the BMW line-up, the long wheelbase 7 Series holds its own with optional all-wheel drive and a well-tuned suspension system.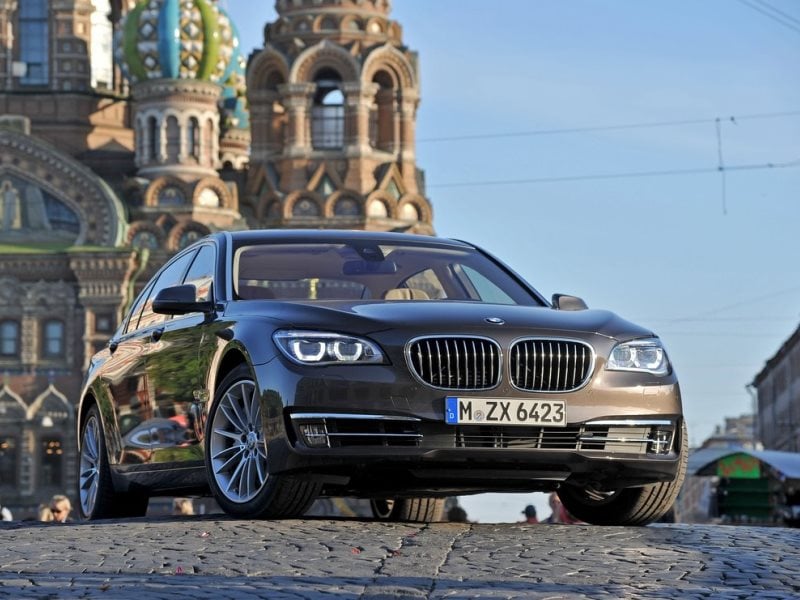 7. 2015 Jaguar XJ L
The 2015 Jaguar XJ L is perhaps the only long wheelbase car on this list that can match the history of the Mercedes-Benz S-Class in the luxury sphere. This heritage is reflected in the Jaguar XJ L's royalty-ready interior, which offers a small forest of wood trim (and of course burled eating trays) to go with its herd of leather upholstery. Pushing past the XJ L's supercharged V-6 base engine, you also can choose between a pair of supercharged V-8s in the Supercharged and R models (although you have to forgo all-wheel drive if you venture out of six-cylinder territory). The Jaguar XJ L's lightweight design also gives it somewhat of a handling advantage over several of its more staid rivals.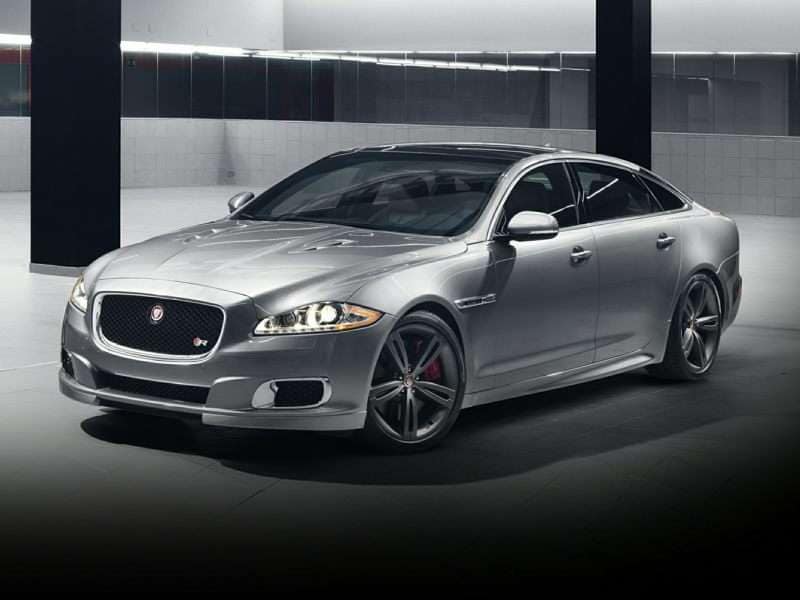 8. 2015 Mercedes-Maybach S600
If you want to go above and beyond in the realm of Mercedes-Benz long wheelbase cars, then consider the 2015 Mercedes-Maybach S600. Unlike the standard S600, the Mercedes-Maybach resurrects - for a second time - the Maybach name from the Silver Star's past, and it delivers an astonishing 8.1 inches of extra length between the axles. The interior is also a sight to behold, what with its waffled leather seats, included champagne flutes, and even the option of a fridge for those riding in the rear of the car. A twin-turbo V-12 cribbed from the 'base' S600 provides motivation for the sedan, and in the near future two additional Maybach-branded S-Class models will join the current car, which claims to deliver the world's quietest interior at any speed.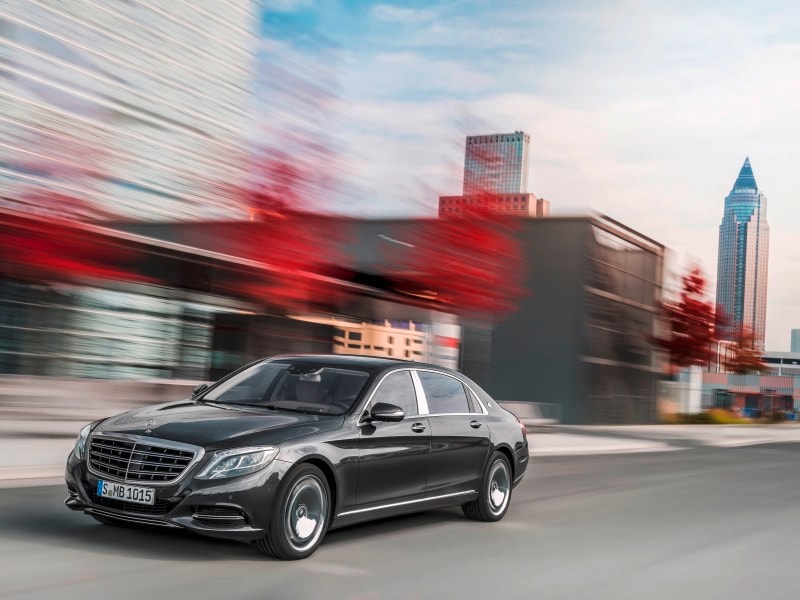 Photo by Mercedes-Benz