Diesel cars aren't the smoke-belching, soot-encrusted dinosaurs that you might remember from the 80s and early 90s.  Modern green diesel cars have come a very long way in cleaning up their tailpipe emissions and their reputations, and with the different technologies that have been thrown at the exhaust systems of diesel cars its usually impossible to use one's nose to detect that once-familiar odor when standing behind an oil-burner.
Let's take a look at eight green diesel cars and see what steps their respective manufacturers have taken to keep these machines frugal, powerful, and clean.
Green Diesel Cars - 01 - 2014 Chevrolet Cruze Diesel
The 2014 Chevrolet Cruze Diesel is the first diesel-engine automobile to be produced by General Motors since its ill-fated sedans of the 1980s.  The compact Chevrolet Cruze Diesel shares absolutely nothing in common with its domestic predecessors, as its 2.0-liter, four-cylinder turbodiesel engine is imported from Europe and matched with a six-speed automatic transmission.  Power is good - 151 horses and up to 280 lb-ft of torque thanks to an overboost feature from the turbo - and to keep emissions clean, the Cruze Diesel makes use of a urea injection system that helps to remove nitrites from the exhaust stream.  Fuel mileage for the Chevrolet is listed at 27-mpg in city driving and 46-mpg on the highway.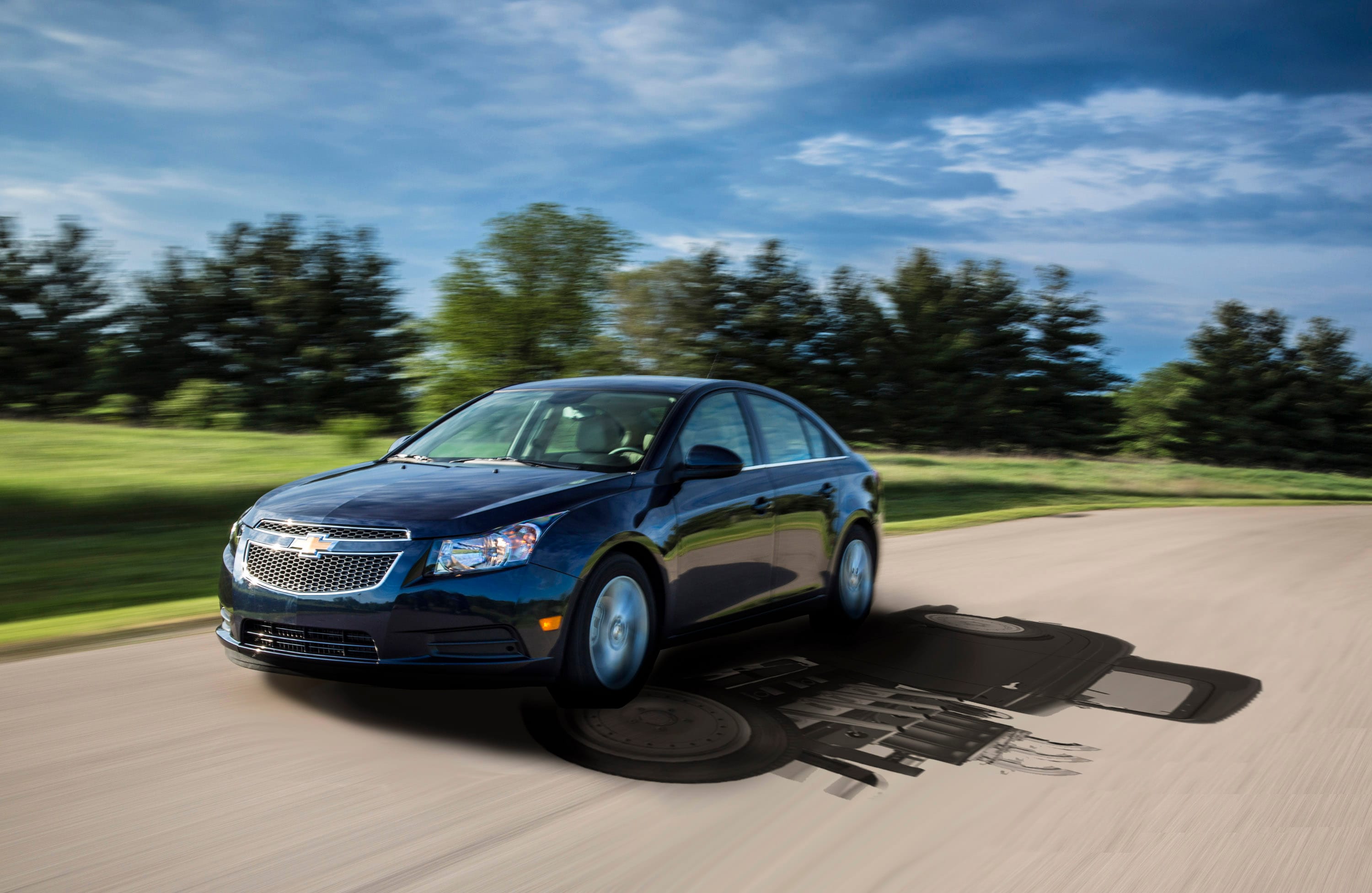 Green Diesel Cars - 02 - 2013 Volkswagen Passat TDI
The 2013 Volkswagen Passat TDI is a mid-size sedan that offers large-car interior space and a great highway demeanor thanks to its suspension tuning.  It also comes outfitted with VW's venerable 2.0-liter turbocharged four-cylinder diesel engine.  Rated at 140 horsepower and 236 lb-ft of torque, this unit also makes use of urea injection in order to reduce the amount of soot that it produces.  A six-speed manual transmission is available with the Volkswagen Passat TDI, and so is a six-speed dual-clutch automated manual gearbox called DSG.  The former allows the automobile to return fuel mileage of 31-mpg in city driving and 43-mpg on the highway.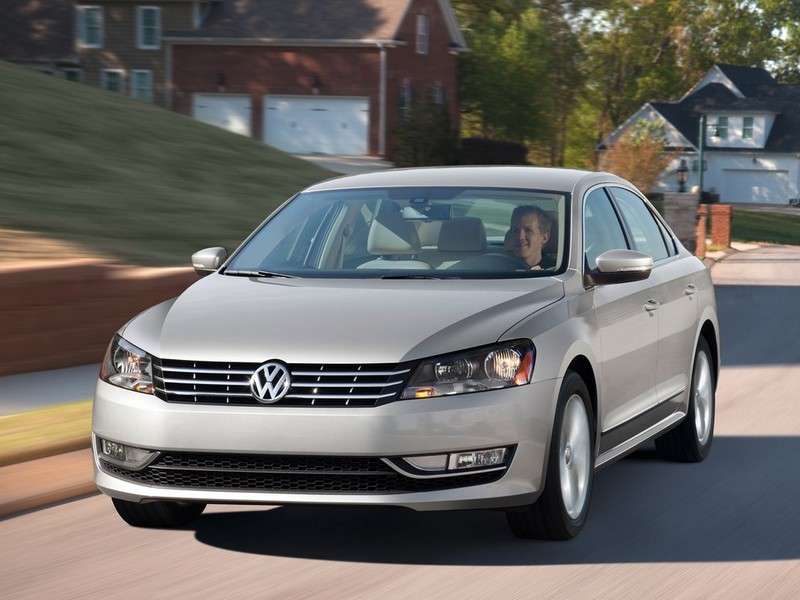 Green Diesel Cars - 03 - 2014 Mazda MAZDA6 Skyactiv Diesel
The 2014 Mazda Mazda6 has been completely redesigned, and it brings with it a fresh turbodiesel drivetrain that marks the first time the Japanese automaker has ever offered this alternative fuel in a passenger car in the United States.  The 2.2-liter, four-cylinder turbodiesel engine in the Mazda MAZDA6 features the brand's new Skyactiv-D technology, which makes use of low compression and an altered combustion cycle in order to forgo the need to treat its exhaust to meet emissions requirements (even in notoriously strict California).  An aluminum block helps to keep the MAZDA6's engine weight down and preserve handling, and although final figures have yet to be released American-spec cars should make in the neighborhood of 150 horsepower and 300 lb-ft of torque while returning 44-mpg on the highway.  A six-speed automatic transmission is the most likely gearbox for the Skyactiv-D Mazda.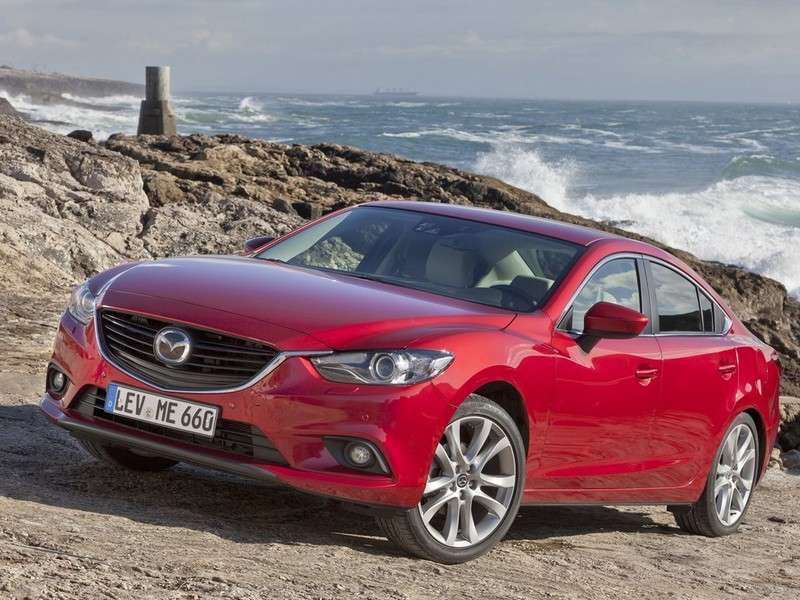 Green Diesel Cars - 04 - 2014 BMW 328d
The 2014 BMW 328d is the latest turbodiesel edition of the luxury car company's entry-level compact sedan.  The BMW 328d is available in both rear-wheel and all-wheel drive configurations and it produces 180 horsepower and 280 lb-ft of torque from its 2.0-liter, four-cylinder engine.  This level of output helps the 328d maintain the engaging driving experience that sends many buyers to BMW showrooms.  A urea injection system that treats the vehicles exhaust is required in order to keep emissions in check, with the fluid known by its trade name of 'AdBlue' kept in a small storage tank that must be replenished on a semi-regular basis.  Fuel mileage for the BMW is impressive, with the EPA rating the premium model at 32-mpg in stop and go driving and 45-mpg on the highway.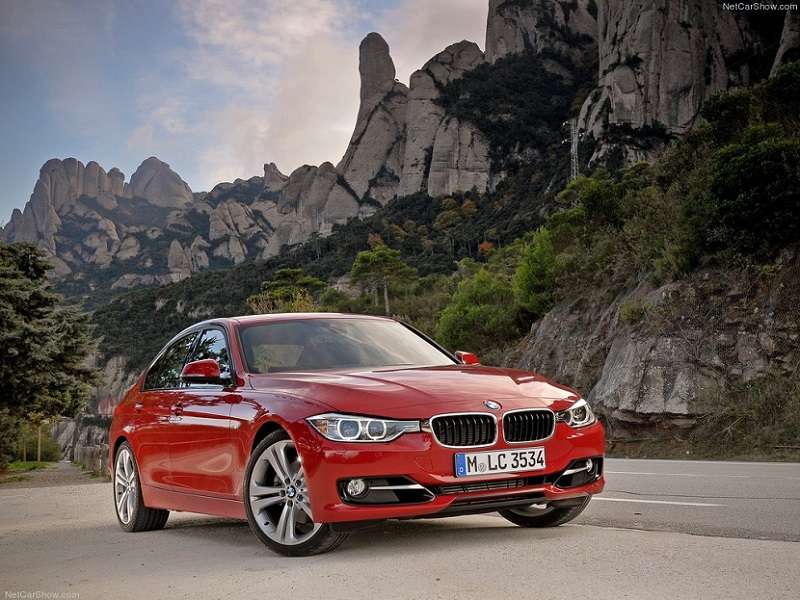 Green Diesel Cars - 05 - 2014 Audi A6 TDI
Thanks to its relationship with parent company Volkswagen, Audi has long been a proponent of green diesel cars in the United States.  The 2014 Audi A6 TDI is part of the manufacturer's expanding lineup of diesel-powered vehicles, and it features a turbocharged 3.0-liter V-6 engine under its hood that can be relied on to produce 240 horsepower and 428 lb-ft of torque.  These impressive figures are managed by standard quattro all-wheel drive, as well as an eight-speed automatic transmission that helps to improve overall efficiency (which stands at 24-mpg city and 38-mpg highway).  Urea injection is on hand to keep the  Audi A6 TDI's tailpipe as clean as possible.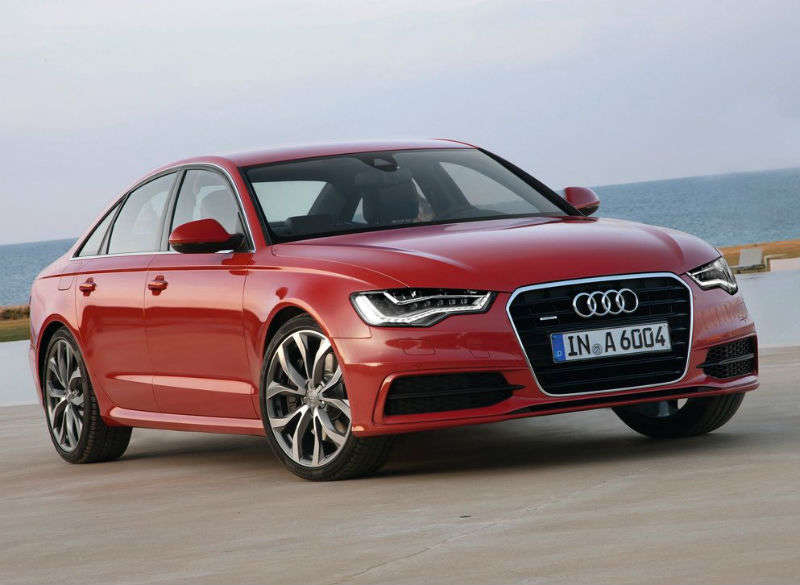 Green Diesel Cars - 06 - 2013 Volkswagen Beetle TDI
The 2013 Volkswagen Beetle TDI makes use of the same 2.0-liter turbodiesel engine that is found between the front fenders of the Passat TDI.  This means that it, too, enjoys 140 horsepower an 236 lb-ft of torque, and the same grouping of six-speed transmission choices.  Unlike the Passat, however, the Volkswagen Beetle TDI doesn't require AdBlue injection in order to keep its emissions clean, and it also delivers slightly lower fuel mileage (28-mpg around town and 40-mpg highway).  Next year, the Beetle TDI will be graduating to a more robust turbodiesel engine that will improve performance substantially, at the cost of needing urea injection in the exhaust system so as to meet emissions requirements.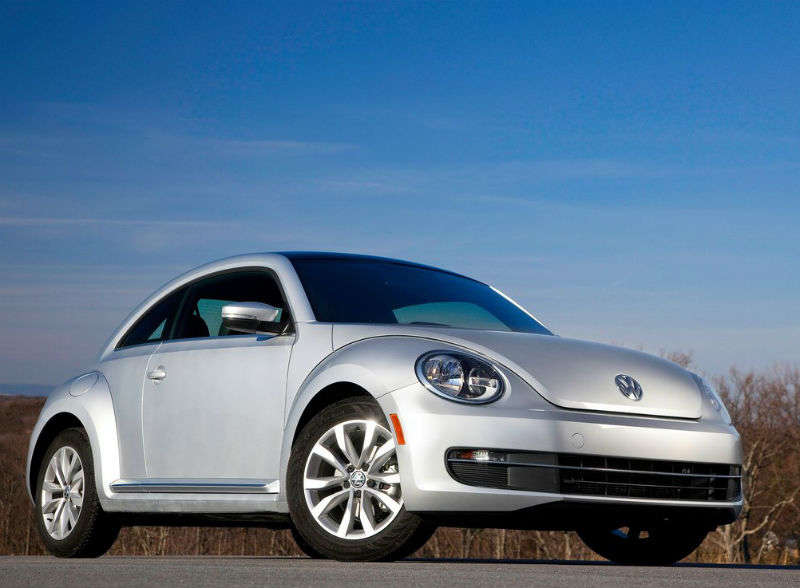 Green Diesel Cars - 07 - 2014 Mercedes-Benz E250 BlueTEC
The 2014 Mercedes-Benz E250 BlueTEC is a new entry for Mercedes-Benz in the diesel sedan sweepstakes.  With one of the longest-standing commitments to diesel power on the market, Mercedes-Benz has downsized the E-Class' turbodiesel motor from six to four-cylinders in a bid for better efficiency.  A 2.1-liter engine is paired with not one, but two turbochargers in order to generate 195 horsepower and 369 lb-ft of torque, which is barely a drop-off when compared against the previous model year's diesel offering.  Like all E-Class models, a seven-speed automatic transmission is standard, but unlike its stable mates the E250 BlueTEC turns in fuel economy of 24-mpg city and 38-mpg highway.  As indicated by the BlueTEC name, urea injection is present and accounted for with the Mercedes-Benz, and all-wheel drive is optional.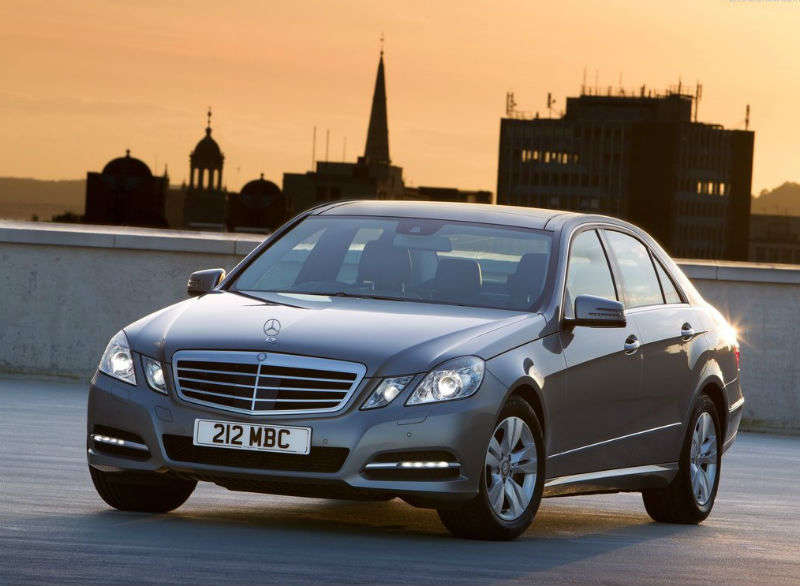 Green Diesel Cars - 08 - 2014 BMW 535d
The 2013 BMW 535d is a more performance-oriented green diesel car than the smaller BMW 328d, as it boasts a 3.0-liter, six-cylinder diesel engine that uses twin turbos to generate 255 horsepower and 413 lb-ft of torque.  Even counting the car's larger size and heavier weight, the BMW 535d stands alongside the A6 TDI as flaunting its performance in the face of the four-cylinder diesel Mercedes-Benz E-Class.  An eight-speed automatic transmission (and urea injection) are standard with the BMW, and 60-mph arrives in less than six seconds when the accelerator is jammed to the floor.  Fuel mileage for the 535d has yet to be officially announced, but all-wheel drive and rear-wheel drive will be available with the sedan.