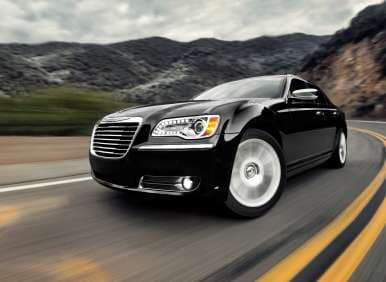 Family cars used to be some of the more plain-Jane members of an automaker's lineup, but with a renewed focus on technology, performance and style there are now a number of sedans out there that do more than just provide basic transportation. Not only that, but advances in space maximization have allowed many mid-size models to rival their larger cousins in terms of interior comfort, which expands the list of comfortable road-trip rides considerably.
Let's take a look at eight diverse family car options that cover a wide range of approaches to the practical transportation question.
1. 2012 Ford Taurus
The 2012 Ford Taurus is the automaker's flagship sedan, and as such it not only offers excellent passenger room but it also provides a high level of technological sophistication. This can be seen in the Ford Taurus in the form of the SYNC voice-controlled vehicle interface, adaptive cruise control, a blind spot warning system and a navigation system.
The 2012 Ford Taurus is also unique in the family car segment due to the option of the SHO performance edition. While the standard Taurus is outfitted with a 3.5-liter V-6 that puts out 263 horsepower and 249 lb-ft of torque, the SHO benefits from a twin-turbo EcoBoost version of the same motor that is good for 365 ponies and 350 lb-ft of torque. All-wheel drive is optional with the naturally-aspirated V-6 but standard with the SHO, and each vehicle also features a six-speed automatic transmission. Fuel economy for the Taurus checks in at 18-mpg city and 28-mpg for the front-wheel drive, entry-level model.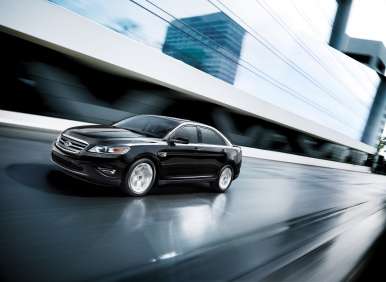 2. 2012 Chevrolet Malibu
The 2012 Chevrolet Malibu is an attractively-styled family car that answers the bell in three different trim levels: LS, LT and LTZ. The Chevrolet Malibu LTZ is the best-equipped of the bunch, offering features such as leather seats, automatic climate control, a sunroof and 18-inch wheels.
The 2012 Chevrolet Malibu starts out with a 169 horsepower, 2.4-liter four-cylinder engine that also produces 160 lb-ft of torque. A six-speed automatic transmission handles the gear shifting duties for this unit, and fuel economy checks in at 22-mpg around town and 33-mpg on the highway. Better acceleration is available from the Malibu's optional 3.6-liter V-6 that offers up 252 horsepower and 251 lb-ft of torque while returning fuel economy of 17-mpg city and 26-mpg highway. A six-speed auto is also standard with the larger engine.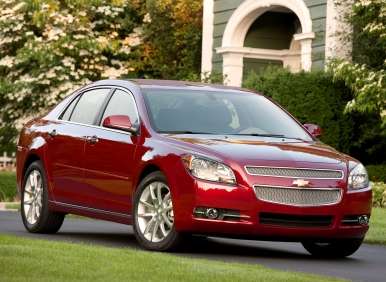 3. 2012 Mazda MAZDA6
The 2012 Mazda Mazda6 attempts to bring a little bit of handling panache to the mid-size sedan segment, and it does an excellent job of offering a more engaging driving experience than many of its competitors. The Mazda MAZDA6 can also be had with a number of options packages that add items such as HID headlights, a voice-controlled navigation system and a touchscreen for controlling the vehicle's multimedia system.
The 2012 Mazda MAZDA6's base power plant is a 2.5-liter, four-cylinder engine that is rated at 170 horsepower and 167 lb-ft of torque. Enthusiasts will be pleased to discover that a six-speed manual transmission is offered with the sedan as an alternative to its five-speed automatic unit. Fuel economy for the base motor shows as 22-mpg city and 31-mpg highway. The MAZDA6 can also be ordered with a V-6 that displaces 3.7-liters on its way to developing 272 horses and 269 lb-ft of torque (as well as fuel economy of 18-mpg city and 27-mpg highway). A six-speed automatic steps in as the gearbox of choice with the six-cylinder engine.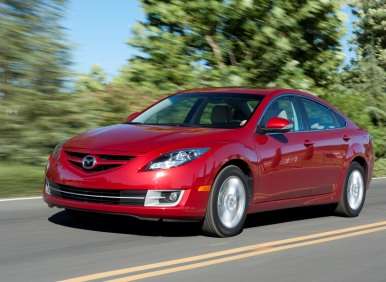 4. 2012 Chrysler 200
The 2012 Chrysler 200 sedan is intended to provide a premium look and feel at a more affordable price than true entry-level luxury cars. The mid-size Chrysler 200 is not quite as large inside as other models on this list, but a focus on high rent interior materials makes the vehicle's cabin a pleasant place to eat up the miles.
The 2012 Chrysler 200 relies on a 2.4-liter, four-cylinder engine that is capable of producing 173 horsepower and 166 lb-ft of torque. A mix of four-speed and six-speed automatic transmissions are found yoked to this motor, and fuel economy for the unit checks in at 21-mpg in city driving and 30-mpg during highway cruising. Opting for the 200's available 3.6-liter V-6 brings 282 horses and 260 lb-ft of torque to the table, and a six-speed automatic helps the six-cylinder sedan return fuel economy figures of 19-mpg city and 29-mpg highway.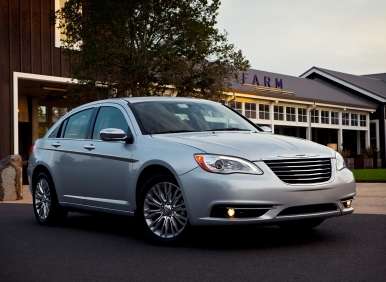 5. 2011 Buick Lucerne
The 2011 Buick Lucerne is perhaps the most traditional family car on this list, a big, six-passenger sedan that features a suspension tuned to coddle and isolate passengers from road insults. The Buick Lucerne also feels like a large car from behind the wheel, making it somewhat of a throwback amongst other full-size premium automobiles.
The 2011 Buick Lucerne is initially outfitted with a 3.9-liter V-6 that provides 227 horsepower and 237 lb-ft of torque, with the option of a 4.6-liter V-8 that churns out 292 horses and 288 lb-ft of twist on hand when ordering the Lucerne in Super trim. A four-speed automatic transmission is standard with each motor, and the 3.9-liter offers up fuel economy of 17-mpg city and 21-mpg highway. The eight-cylinder Super knocks two and three miles per gallon from each respective measure.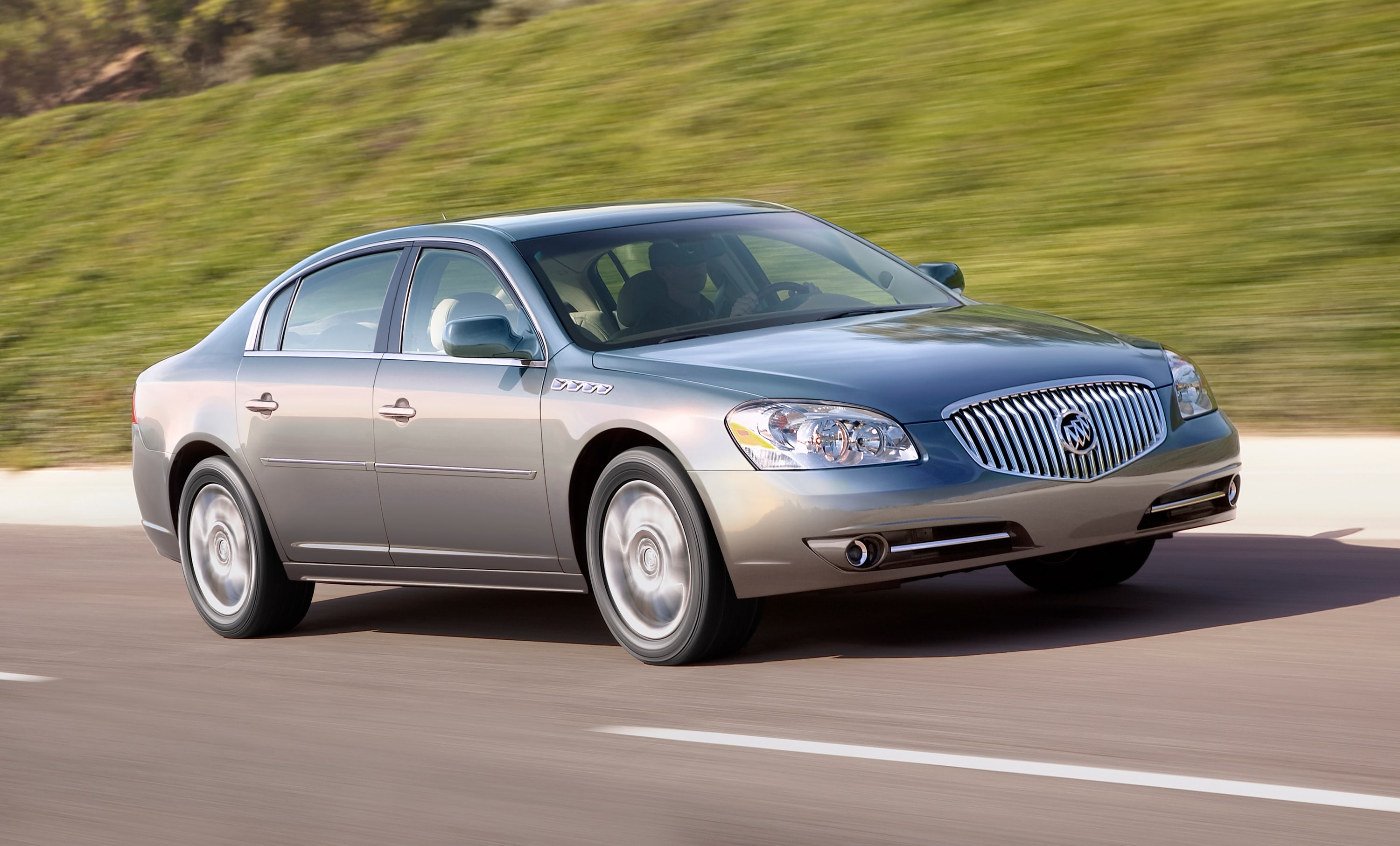 6. 2012 Volkswagen Jetta TDI
The 2012 Volkswagen Jetta TDI is the only oil-burner on our list, but it's worthy of family car consideration for more than just its ultra-efficient diesel drivetrain. The Volkswagen Jetta TDI also come with buttoned-down handling, a high quality interior at a less-than-premium price point as well as most of the Jetta lineup's options and packages as standard equipment.
The 2012 Volkswagen Jetta TDI's 2.0-liter, four-cylinder turbodiesel engine provides ample motivation thanks to its rating of 140 horsepower and 236 lb-ft of torque. Volkswagen offers buyers the choice between a six-speed manual and a six-speed automatic transmission, with both units providing access to a fuel mileage rating of 30-mpg in stop and go driving and 42-mpg on the highway.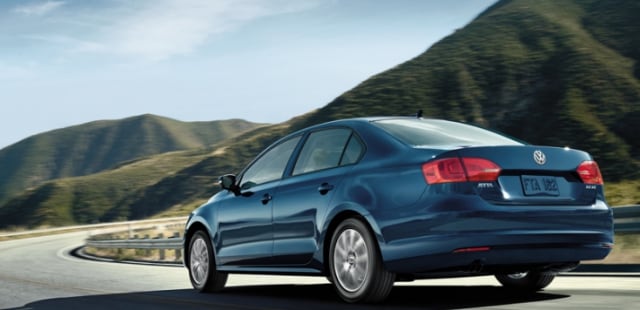 7. 2012 Chrysler 300C
The 2012 Chrysler 300C gives hot rod fans the chance to satisfy both their desire to lay rubber as well as their need to pilot a responsible family sedan on a daily basis. The Chrysler 300C is as large as the exterior of the full-size automobile indicates, and the high end edition of Chrysler's most eye-catching design is loaded to the gills with features such as a navigation system, surprisingly attractive interior trim and heated leather seats.
The 2012 Chrysler 300C sports the brand's venerable 5.7-liter Hemi V-8 engine between the front fenders. In 300C trim the motor grinds out 363 horsepower and 394 lb-ft of torque, matched with a five-speed automatic tranny that sends that output to either the rear or all four wheels (if optional all-wheel drive is installed). Fuel economy for the Chrysler 300C is rated at 16-mpg city and 25-mpg highway.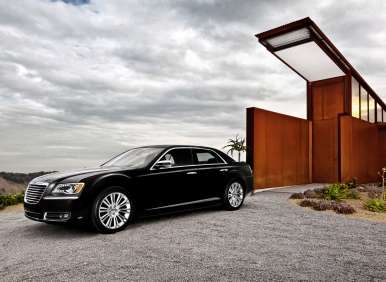 8. 2012 Lincoln MKZ
The 2012 Lincoln MKZ is a mid-size luxury car whose reasonable starting price keeps it on the radar of many family shoppers. The Lincoln MKZ is perhaps most notable for its focus on providing an extensive list of standard equipment, including dual automatic climate control, heated and ventilated leather seats, SYNC and parking assistance, as well as advanced safety gear designed to prevent an accident before it happens.
The 2012 Lincoln MKZ features a 3.5-liter V-6 that produces 263 horsepower and 249 lb-ft of torque. Fuel mileage for this engine, which is shifted via a six-speed automatic, is rated at 18-mpg in stop and go driving and 27-mpg on the highway. The MKZ is also available in an all-wheel drive edition.