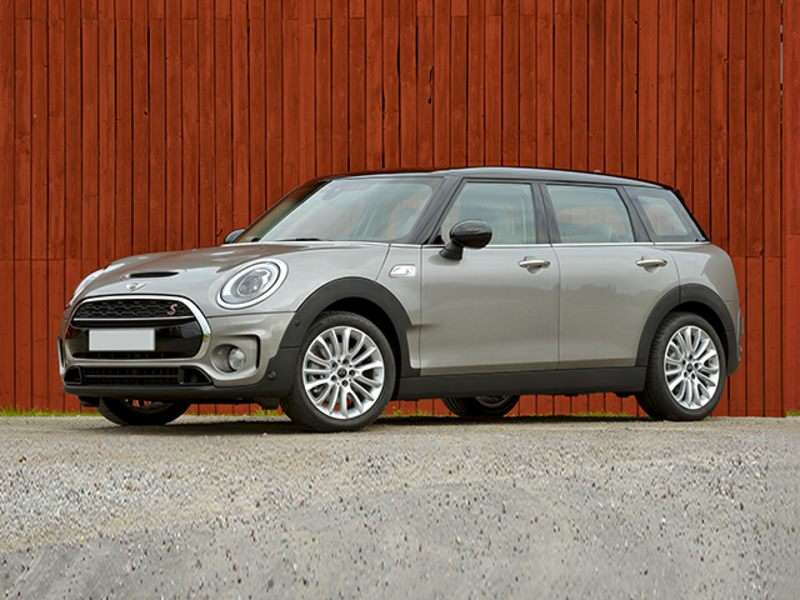 European station wagons are amongst the last of a dying breed of family transportation, a final bulwark against the seemingly endless stream of crossovers and SUVs that have flooded the American landscape. Dedicated to providing practical, yet still fun-to-drive daily transportation, these wagons offer all of the comforts of a sedan along with the kind of fuel mileage and handling that a crossover simply can't match. Several models even manage to beat comparably-priced SUVs when it comes to cargo space, too. Sure, some of the following models might be marketed as crossovers themselves - but trust us, they're wagons at heart. Let's take a quick look at 8 of the best European station wagons.
1) 2016 Audi Allroad
The 2016 Audi allroad is the perfect example of a wagon disguised as a crossover. The Audi Allroad takes the A4-based Avant wagon and gives it a taller ride height and a bit of body cladding, but it doesn't alter the 51 cubic feet of total cargo space or the vehicle's 2.0-liter, 220-horsepower turbocharged four-cylinder engine in the process. Also capable of generating 258 lb-ft of torque, this European station wagon also happens to offer standard all-wheel drive, and it returns 21 mpg in stop and go driving and 28 mpg on the highway thanks in part to its eight-speed automatic transmission.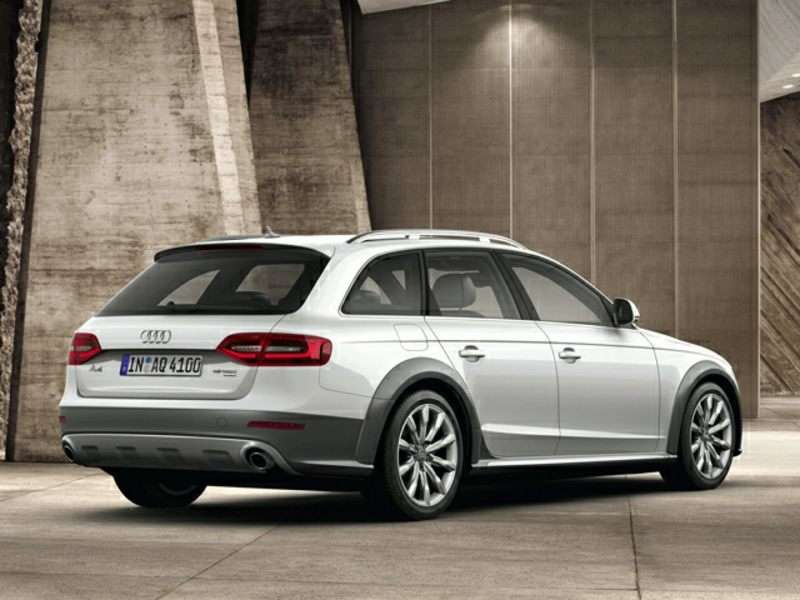 Photo by Audi
2) 2016 BMW X1
The 2016 BMW X1 continues the parade of crossovers-that-are-really-wagons, especially when taking into account the X1's all-new platform that prioritizes car-like handling over outright ruggedness. Engine choice has been downsized to a 2.0-liter, turbocharged four-cylinder that checks in with almost identical numbers compared to the Audi - 228 horses and 258 lb-ft of torque - and the vehicle's available all-wheel drive system is heavily biased towards the front wheels during regular driving. Cargo space stays healthy with just under 55 cubic feet available altogether, and an eight-speed automatic gearbox handles the shifting duties for the BMW X1.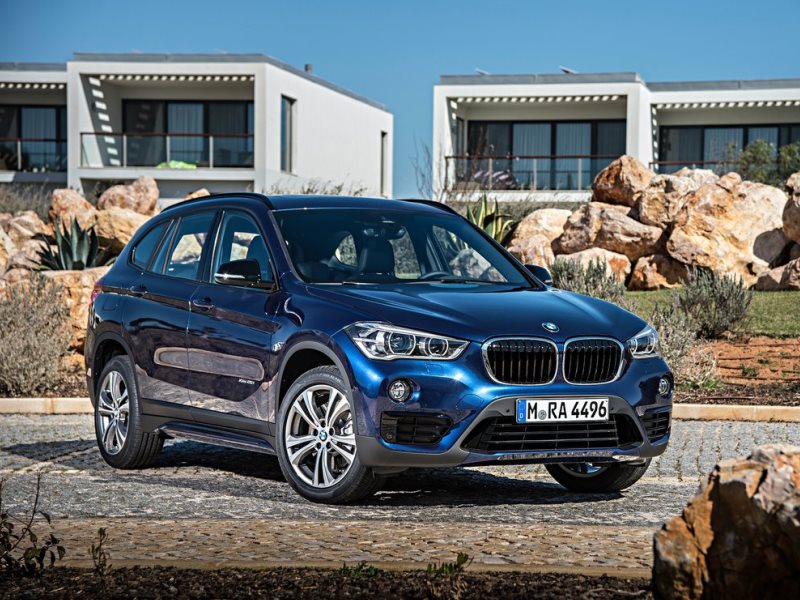 Photo by BMW
3) 2016 Mercedes-Benz E350 4MATIC Wagon
The 2016 Mercedes-Benz E350 4MATIC wagon is the first model on our list that's a station wagon through and through, and not afraid to flaunt it. A longtime member of the Silver Star's American fleet, the Mercedes-Benz E350 4MATIC provides standard all-wheel drive, a seven-speed automatic transmission, and a 3.5-liter V-6 engine that produces 302 horsepower and 273 lb-ft of torque. Fuel mileage for the mid-size European station wagon is advertised at 20 mpg around town and 27 mpg on the highway, and you get 57.4 cubic feet of hauling space inside the E350 4MATIC with the second row folded flat. An added bonus: the Mercedes-Benz features a third row "jumpseat" that lifts up out of the floor and expands passenger capacity from five to seven.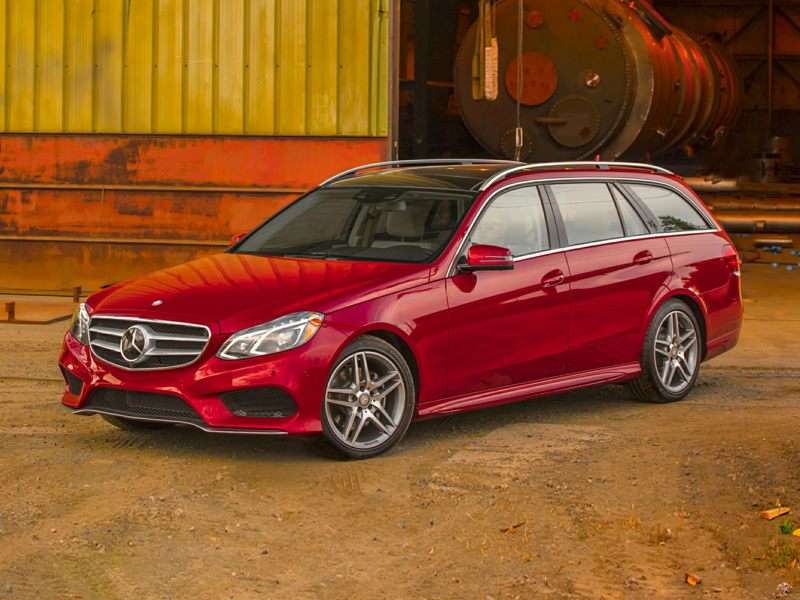 Photo by Mercedes-Benz
4) 2016 Volvo V60
The 2016 Volvo V60 trades on Volvo's long-standing reputation for station wagon excellence that dates back to the very popular '80s and '90s 245 model. The Volvo V60 introduces a number of intriguing drivetrain options, including a turbocharged 2.0-liter, four-cylinder engine (240 horsepower) at the bottom and a 3.0-liter turbocharged six-cylinder at the top (325 horsepower). In the middle there's a turbo five-cylinder mill that squeezes 250 horses form its 2.5 liters of displacement. Transmission choices include six- and eight-speed automatics, and all-wheel drive is also on the table for the V60. Inside you'll find 43.8 cubic feet of total cargo space.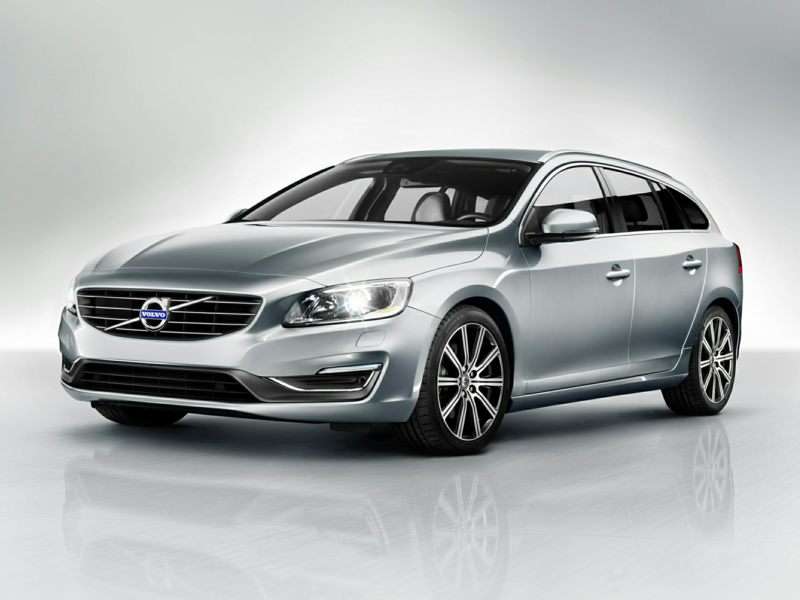 5) 2016 MINI Cooper Clubman
The 2016 MINI Cooper Clubman proves that useful things can come in small packages - well, maybe not that small. Considerably bigger than the Cooper hatchback, but much more practical as a result, the MINI Cooper Clubman is another fresh design that punches out interior room to offer greater comfort and better hauling. The four-door Clubman features barn doors at the back that give you access to 48 cubic feet of total cargo space, and under the hood you'll find a three-cylinder engine that is turbocharged to produce 134 horsepower in the base model and a 192-horsepower 2.0-liter four-cylinder turbo in the Clubman S. Each of these engines can be matched with either a six-speed manual or a six-speed automatic transmission.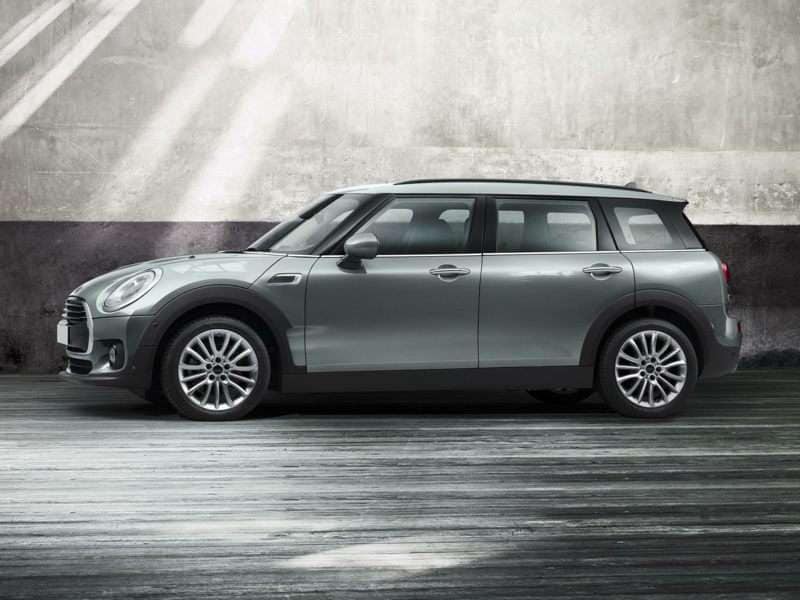 Photo by MINI
6) 2016 BMW 3 Series Sports Wagon
The 2016 BMW 3 Series Sports Wagon lets you choose between a pair of turbocharged, 2.0-liter four-cylinder engines. The big difference between them: one burns gasoline (240 horsepower, 255 lb-ft of torque), while the other sucks down diesel (180 horses and 280 lb-ft of twist). The latter impresses with 30 mpg in stop and go driving and 40 mpg on the highway, and an eight-speed automatic transmission and all-wheel drive are standard with each model, as is some of the best handling you'll find in a European station wagon. The BMW 3 Series Sports Wagon also comes with 53 cubic feet of cargo space with the rear seat folded forward.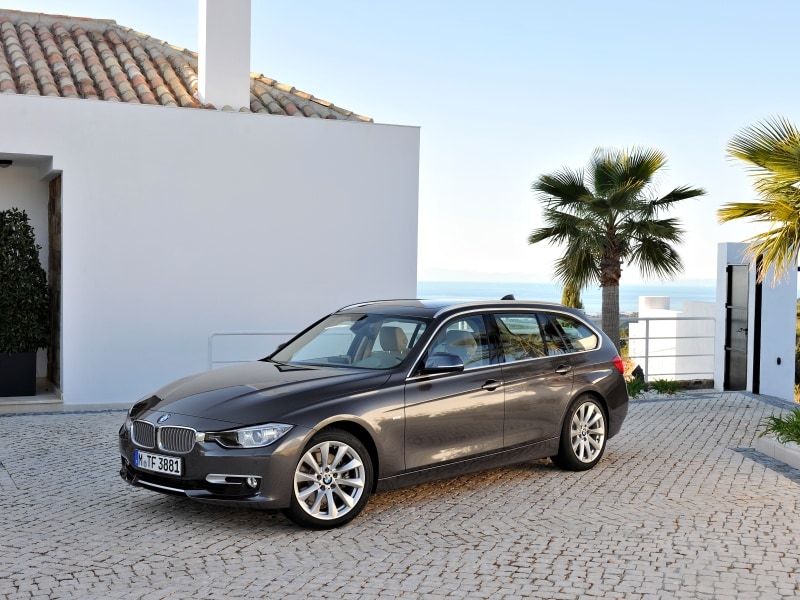 7) 2016 Volkswagen Golf SportWagen
The 2016 Volkswagen Golf SportWagen aims to expand on the already-generous practicality of the standard Golf hatchback by flattening out its roof to cover even more of whatever you need to haul around. The Volkswagen Golf SportWagen boosts cargo capacity to 66 cubic feet in total, and it also comes with a 1.8-liter, turbocharged four-cylinder engine that can be relied on to produce 170 horsepower and 184 lb-ft of torque. Fuel mileage for the SportWagen is listed at 25 mpg in city driving and 36 mpg on the highway when equipped with its five-speed manual transmission, and only a single mile per gallon less during highway cruising with its six-speed automatic.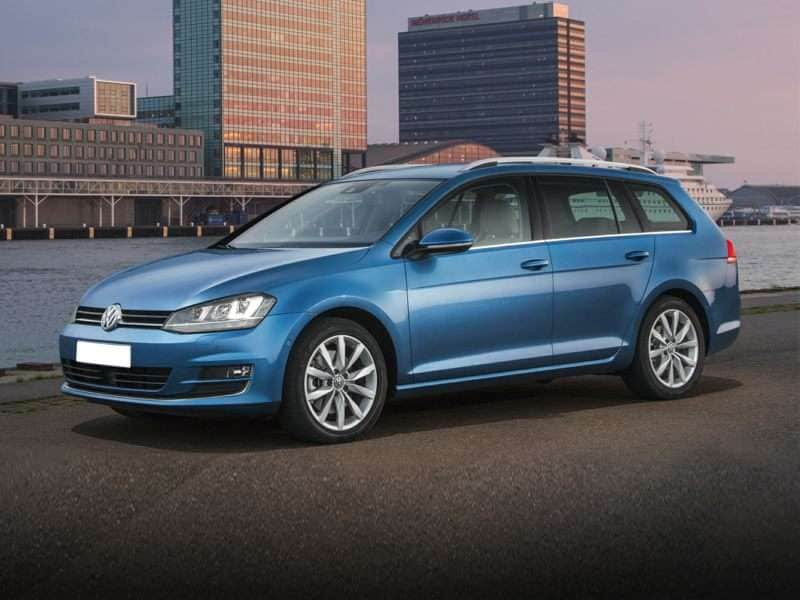 8) 2016 Volvo XC70
The 2016 Volvo XC70 rounds out our list of European station wagons, and like the Allroad, it does its best to disguise its wagon-like attributes under a sheen of crossover styling. Taller than a traditional wagon, the Volvo XC70 is essentially the now-departed V70 on steroids, featuring a 240-horsepower, turbocharged 2.0-liter four-cylinder engine in its base model or the option of a 2.5-liter, 250-horsepower turbocharged five-cylinder mill for those who want all-wheel drive. The former is matched with an eight-speed automatic gearbox, while the latter makes do with a six-speed auto, and fuel mileage for the entry-level XC70 shows as 23 mpg around town and 31 mpg on the highway. Cargo space for the Volvo is listed at a massive 72 cubic feet.