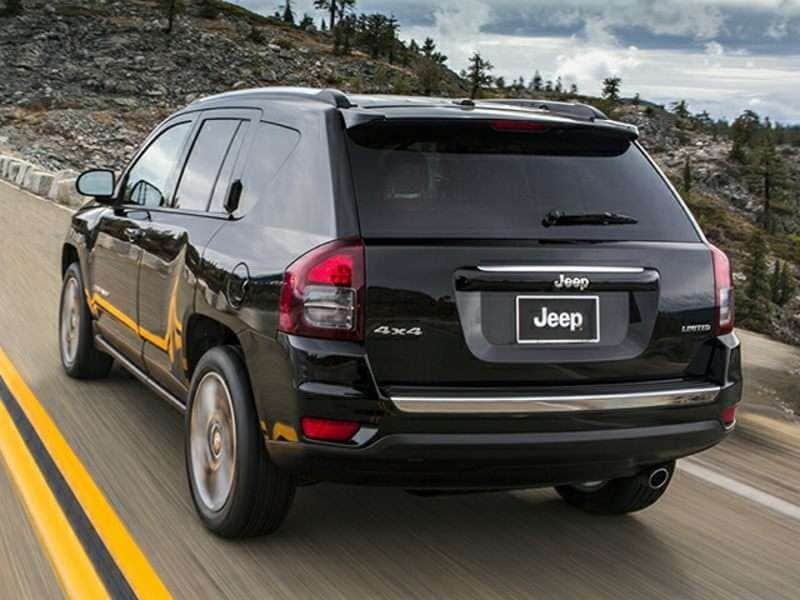 2016 Jeep Compass ・ Photo by Fiat Chrysler Automobiles
Crossovers don't have to be subcompact to be priced at under $20k. In fact, there are a number of entry-level new SUVs under $20,000 out there that straddle the line between the compact and mid-size segments. Some of these vehicles pride themselves on providing excellent passenger and cargo room, while others are more off-road oriented. There are a even a few that hone in on budget-conscious buyers by offering a healthy amount of entry-level equipment to go with their appealing price tags. Let's take a quick look at seven of the best new SUVs near or at the $20,000 mark.
1) 2016 Dodge Journey
The 2016 Dodge Journey is a vehicle that is difficult to classify, as it offers seven-passenger seating like a minivan but also comes with the option of all-wheel drive as well as more crossover-like styling. The Dodge Journey's 173-horsepower, 2.4-liter base motor is reasonably thrifty with posted highway mileage of 26 mpg, but the 3.6-liter V-6 that is also available with the Journey provides a much more appealing 283 horses while only dropping a single mile per gallon in its highway rating. Four- and six-speed automatic transmissions are offered with the Journey, and the SUV can be configured to haul up to 68 cubic feet of cargo. The Dodge Journey's base price has edged just above $20,000 for 2016, but still hits the mark in every other area.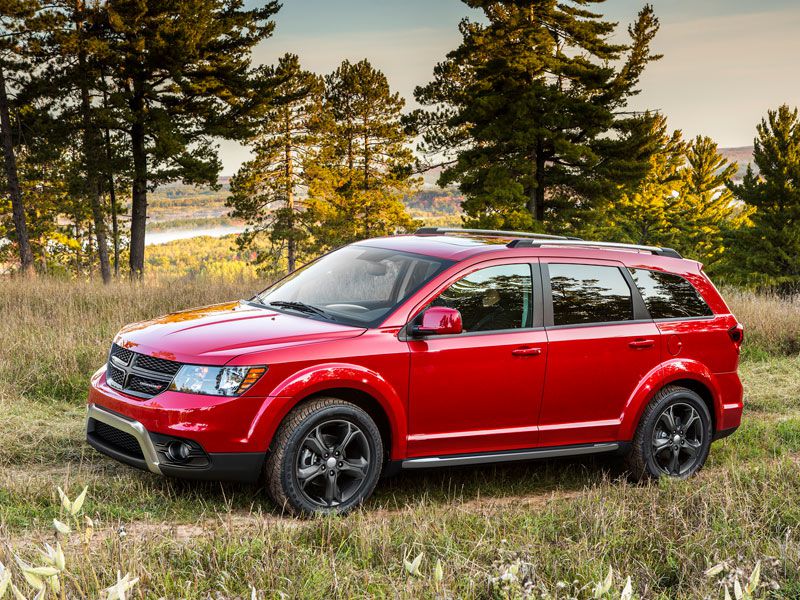 2) 2016 Jeep Patriot
The 2016 Jeep Patriot is perhaps the least-expensive off-road-capable SUV on the market. The Jeep Patriot can be ordered with the Freedom-Drive II Off-Road package, which installs a low-range four-wheel drive system, skid plates, hill descent control, and a few other all-terrain goodies. Of course, a less aggressive all-wheel drive system is also offered with the vehicle for those who will be restricting its travels to snowy highways and rainy back roads. The entry-level Patriot's 2.0-liter, four-cylinder mill generates 158 horsepower, while its available 2.4-liter four-cylinder is good for 172 horses (and is required for Freedom-Drive II). Transmission choices include a five-speed manual and a continuously variable automatic, and fuel economy for the base engine is listed at 23 mpg city and 30 mpg highway.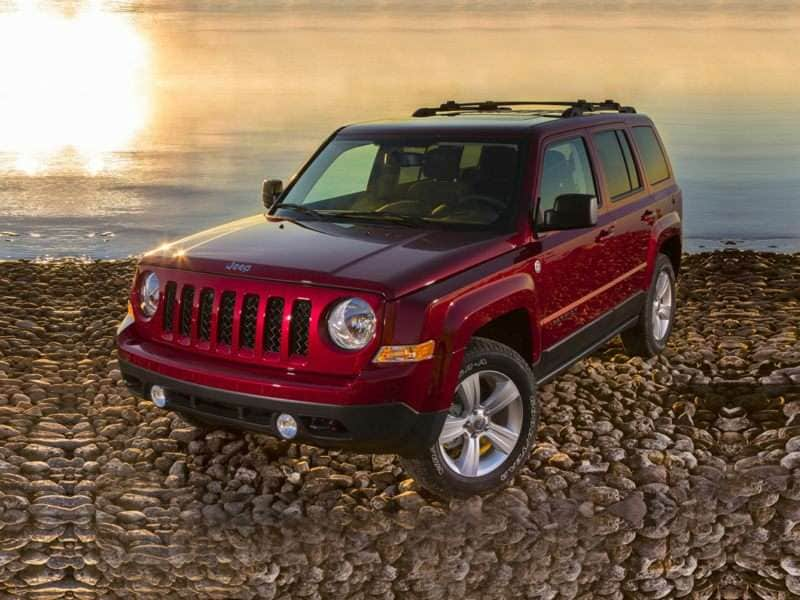 3) 2016 Mitsubishi Outlander Sport
The 2016 Mitsubishi Outlander Sport is an example of style and affordability intersecting at the same point. The Mitsubishi Outlander Sport - which can seat five passengers, and haul up to 49.5 cubic feet of gear with the rear row folded forward - is also quite fuel efficient, delivering 25 mpg in stop-and-go driving and 31 mpg on the highway when ordered in front-wheel drive trim. The low cost at the fuel pump is made possible largely by the base model's 148-horsepower, 2.0-liter four-cylinder, along with its available continuously variable automatic transmission. A five-speed manual and front-wheel drive are standard with the compact SUV, while the aforementioned CVT and all-wheel drive can be ordered as options.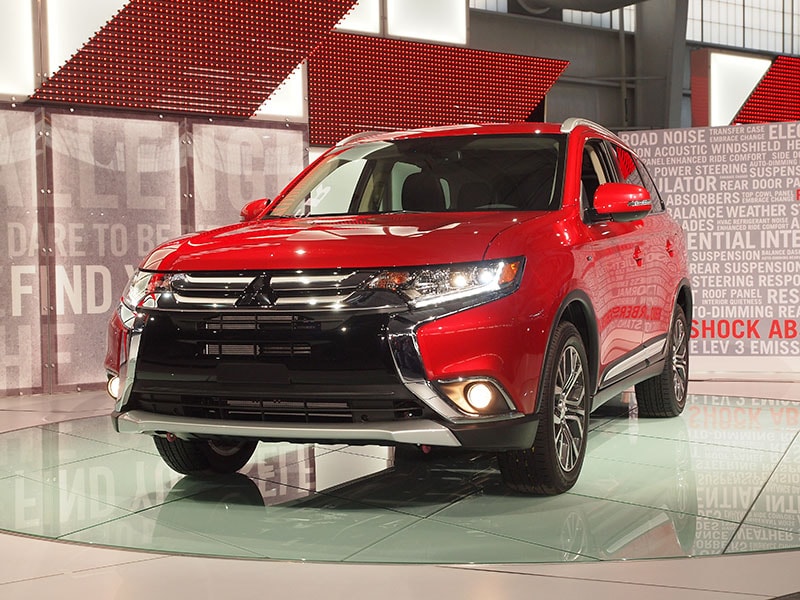 Photo by Megan Green
4) 2016 Kia Sportage
The 2016 Kia Sportage is a great-looking, well-equipped compact SUV that just happens to cost about $22,000, which is a bit more expensive than our target, but value-conscious buyers will probably agree it's worth the splurge. The Kia Sportage is notable for its strong list of standard features, and also for the availability of the fun-to-drive SX trim. The five-passenger Kia comes with 54.6 cubic feet of total cargo space, and it offers buyers a choice between one of two four-cylinder engines. The first is a 2.4-liter, 182-horsepower unit, while the second displaces 2.0 liters but makes use of a turbocharger in order to push out a very respectable 260 horsepower. Fuel economy for the base model Kia comes in at 28 mpg highway, and the turbo version of the SUV delivers only 2 mpg less for the same measure. A six-speed automatic transmission and front-wheel drive are standard across the board, and all-wheel drive can be ordered as an option.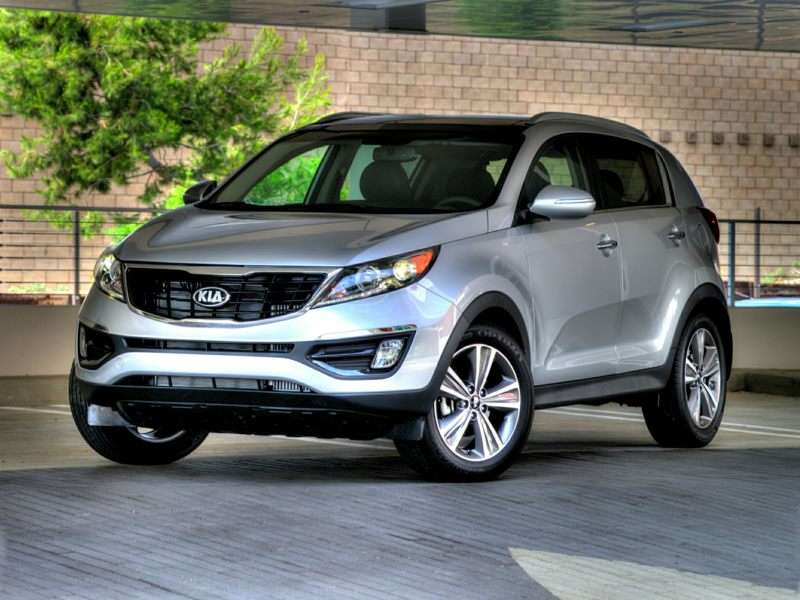 Photo by Kia
5) 2016 Nissan Rogue
The 2016 Nissan Rogue offers athletic good looks and plenty of features at a starting price of about $23,000. This compact SUV offers fuel economy ratings that are near the top of its class, as well as the coveted third row of seating, which is quite rare for an SUV of this size. However, thanks to the Rogue's compact footprint, the optional third row is best suited for two child-sized passengers, at most. The 2016 Rogue is powered by a 2.5-liter four-cylinder engine, paired to a continuously variable transmission, that puts out 170 horsepower and 175 lb-ft of torque. Front-wheel drive versions of the Rogue are capable of achieving fuel mileage of 25 mpg city, 33 mpg highway.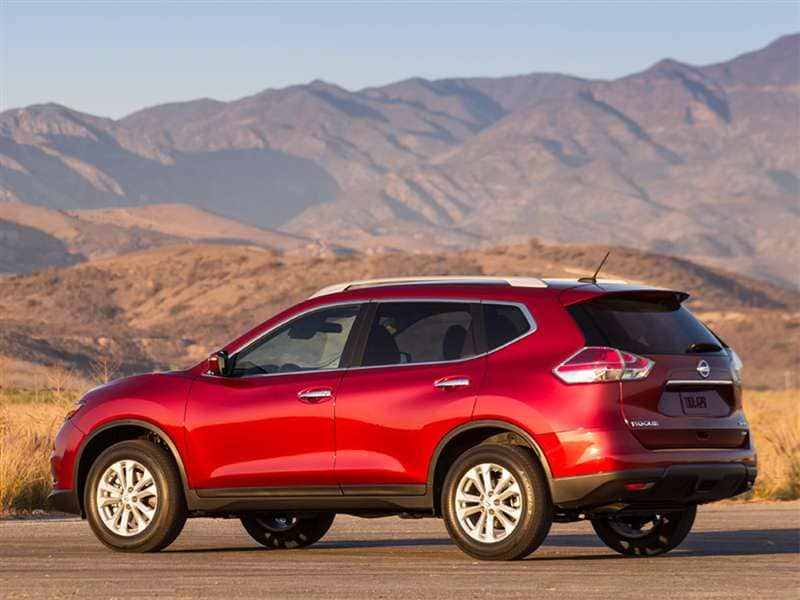 Photo by Nissan
6) 2016 Hyundai Tucson
The newly redesigned 2016 Hyundai Tucson is another value-focused Korean entry on our list of the best new SUVs in the $20,000 range, and its attractive styling is matched by its excellent handling dynamics and a top-notch interior. The Hyundai Tucson isn't as big inside as some of its competitors - providing five-passenger seating and 61.9 cubic feet of total hauling space (an improvement over the outgoing model) - but its base,164-horsepower 2.0-liter engine is a willing dance partner out on the highway where it provides adequate acceleration and fuel mileage of 31 mpg. The turbocharged 1.6-liter mill that is also available with the Tucson is good for 175 horses and highway mileage that's a couple mpg better, making it the optimal choice for those willing to spend a bit more money. The base engine is paired to a six-speed automatic transmission, while the turbo option gets a seven-speed automatic, and both offer front- or all-wheel drive.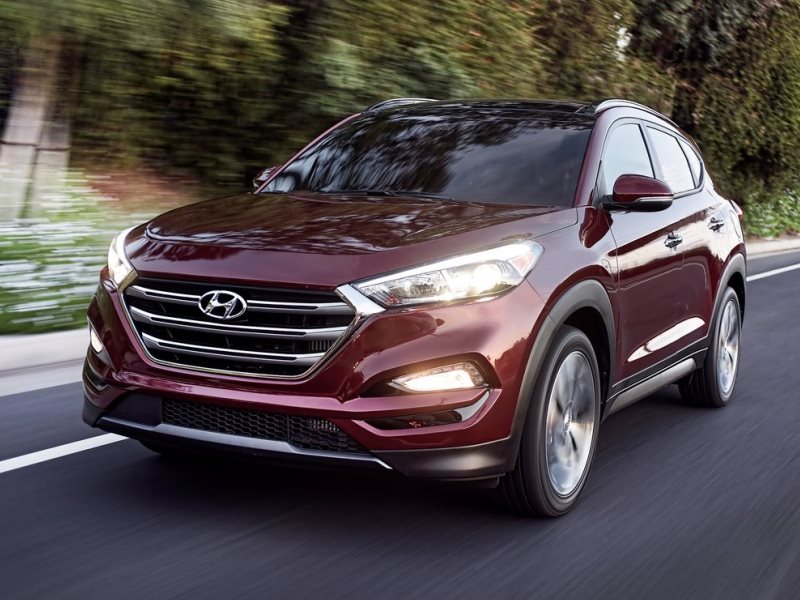 7) 2016 Jeep Compass
The 2016 Jeep Compass looks a bit like a baby Grand Cherokee, and while it might not deliver the same level of luxury or cargo capacity (62.7 cubic feet in total versus 69 cubic feet), it does cost significantly less. Like the Patriot, the Jeep Compass can be ordered with the Freedom-Drive II Off-Road package in order to give it legitimate trail capability (via four-wheel drive and related gear), and it comes with identical engine options (158-horsepower, 2.0-liter four-cylinder or a 172-horsepower, 2.4-liter four-cylinder) and fuel economy. Differences can be found inside the truck, with the pricier Compass providing a higher level of features and equipment. A five-speed manual, six-speed automatic, and continuously variable automatic transmission are available, depending on each Compass' engine and drive system combination.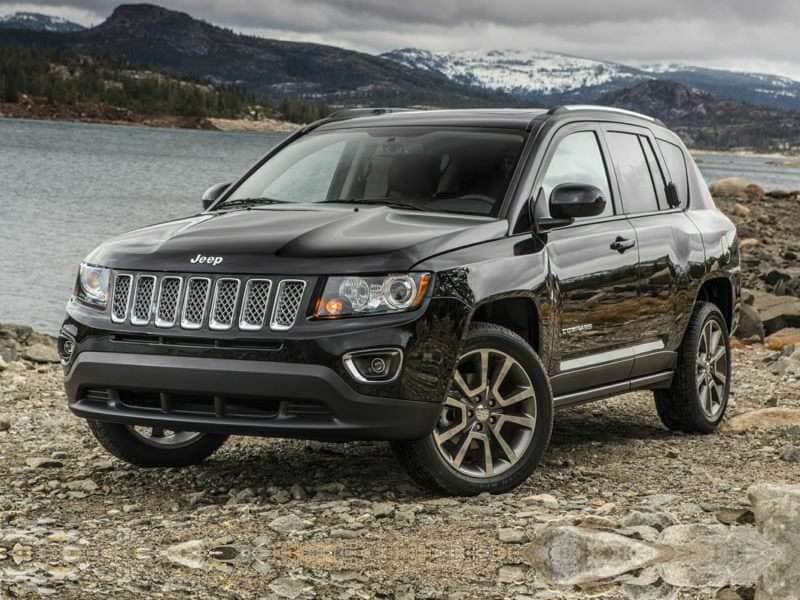 Photo by Fiat Chrysler Automobiles