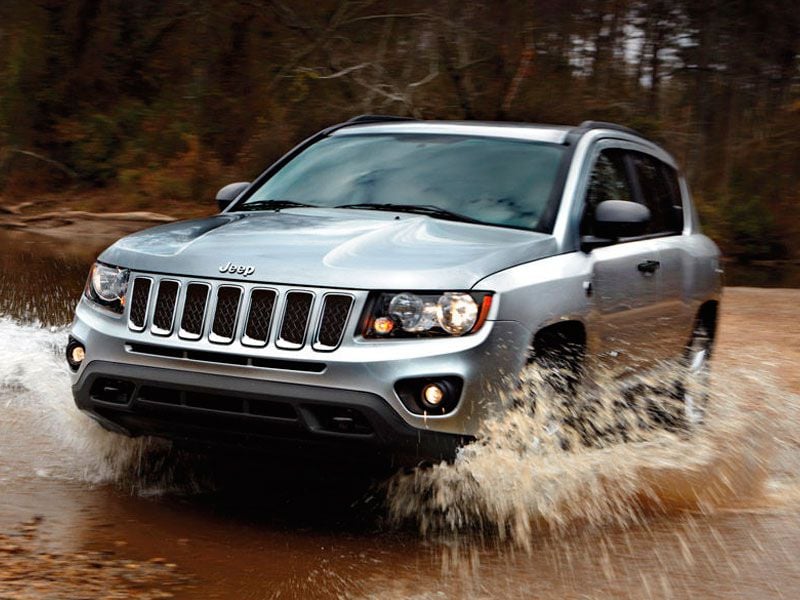 2016 Jeep Compass off road ・ Photo by Fiat Chrysler Automobiles
Want to go off-road, but don't want to pay a significant amount of extra cash to do so? Maybe your typical off-road adventures consist of a rough trail on the way to a favorite fishing hole or a spring across a snow-covered field rather than the kind of rock-climbing shenanigans that would require the purchase of a special edition vehicle. Whatever the case might be, there are a few cheap off-road 4x4 trucks out that that keep you hovering around the $25k mark while still delivering genuine 4-wheel drive capability and the ruggedness required to absorb trail-related punishment. Let's take a look at 7 cheap off-road 4x4 trucks currently available in America.
1) 2016 Jeep Wrangler — MSRP $23,895
The 2016 Jeep Wrangler isn't just an off-roading icon — it's also something of a bargain. Sure, the base Jeep Wrangler doesn't come loaded with amenities (manual windows, cruise control, and a CD player highlight the list), but it does feature a removable top, a 285-horsepower, 3.6-liter V6, a s6-speed manual transmission, and a standard f4-wheel drive system that includes low-range gearing. The Wrangler's excellent ground clearance, solid front and rear axles, and strong suspension articulation are also points in its favor when considering a cheap 4x4, and it also comes with a short wheelbase for additional trail maneuverability.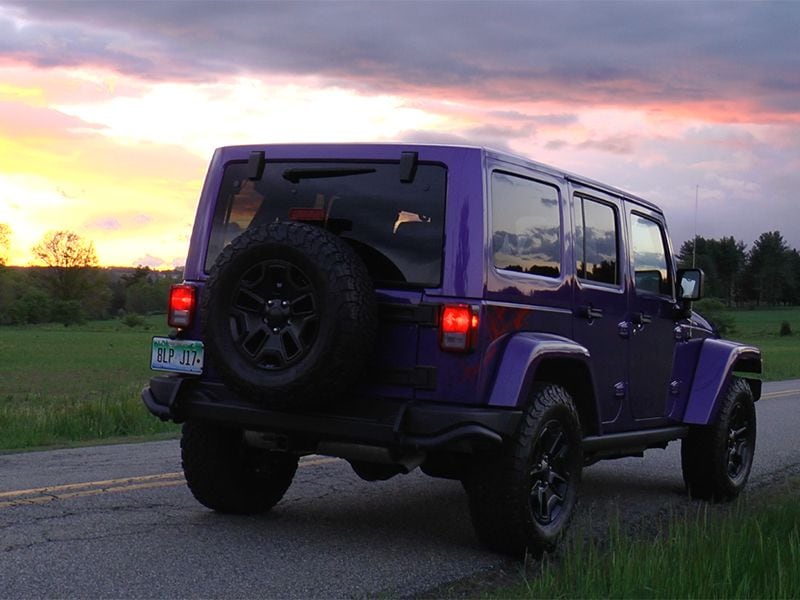 Photo by Dan Gray
2) 2016 Toyota Tacoma — MSRP $23,660
Most truck fans are familiar with the TRD package available from Toyota for hardcore off-road activities, but for those on a tighter budget it's possible to order the base regular cab version of the redesigned 2016 Toyota Tacoma and just add 4-wheel drive in order to improve its chances when leaving the pavement. The Toyota Tacoma's entry-level 4-cylinder engine displaces 2.7 liters and delivers 159 horsepower and 180 lb-ft of torque, and it is paired with a 5-speed manual gearbox. As a bonus, the interior of the least expensive 4x4 Tacoma is a pleasant surprise, replete with equipment like a touchscreen audio system, Bluetooth connectivity, and air conditioning, while a skid plate keeps things safe underneath and a limited-slip rear differential is included free of charge.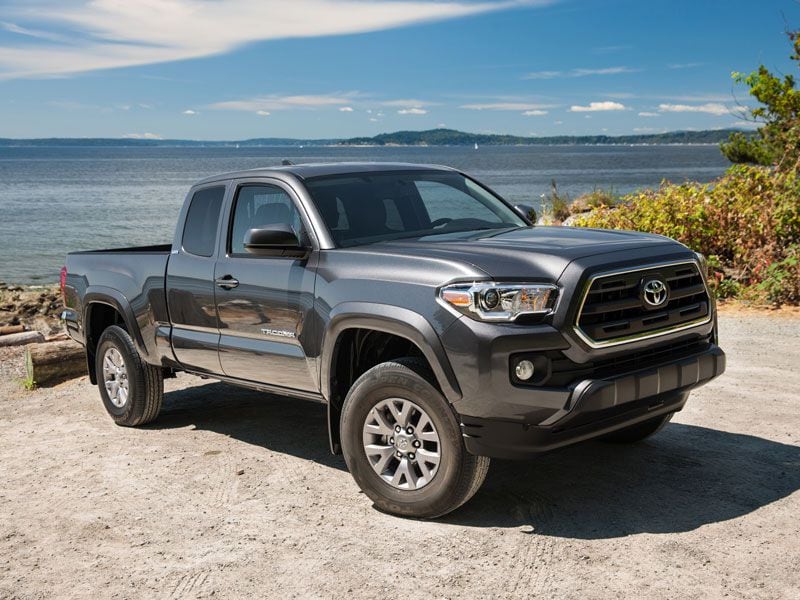 Photo by Toyota
3) 2016 Jeep Renegade — MSRP $19,995
Introduced just last year, the Jeep Renegade boasts a cheap entry-level price, eye-catching styling, and surprisingly robust off-road prowess, with underpinnings based on the brand's more hard-core vehicles. The Renegade is sold with a choice of two different off-road systems, both of which feature Jeep's Selec-Terrain traction management system. The Selec-Terrain system enables the driver to change driving modes based on the type of surface, which totally customizes the Renegade's driving dynamics well beyond what could be reasonably expected for a vehicle at this price point.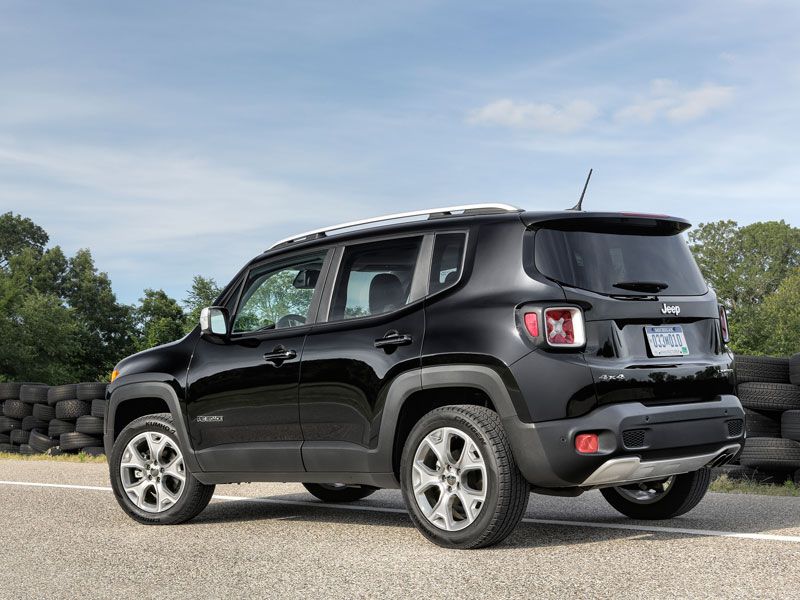 Photo by FCA Media
4) 2016 Subaru Forester — MSRP $22,395
Every example of the 2016 Subaru Forester comes standard with the brand's excellent all-wheel drive system, so the Forester's actual base MSRP is genuinely low for what the vehicle offers, and it leaves a little wiggle room within our price threshold. Not that you'll need it. The entry-level Forester comes with a 2.5-liter 4-cylinder engine offering up 170 horsepower and 174 lb-ft of torque, which can be paired to a 6-speed manual or a continuously variable transmission. However, top-of-the-line Forester models do come with a turbocharged 4-cylinder, so more power is available. The 2016 Subaru Forester is as capable on the street as it is on rougher terrain, and makes an excellent and practical all-weather commuter.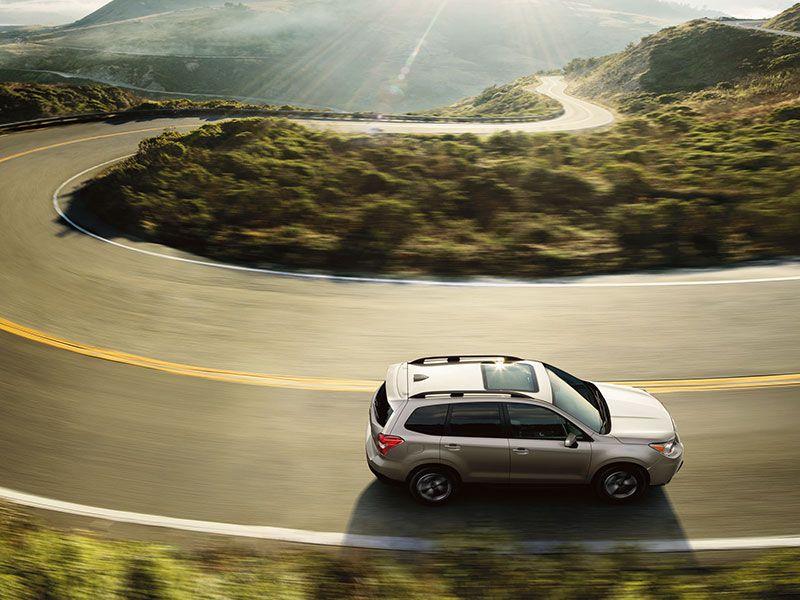 Photo by Subaru
5) 2016 Chevrolet Colorado — MSRP $20,100
The recently updated Chevrolet Colorado is another low-buck 4x4 contender found in midsize pickup form. The Chevrolet Colorado pairs the option of a low-range transfer case with its base 2.5-liter, 4-cylinder engine, and the unit comes with a 6-speed automatic transmission and puts out 200 horsepower and 191 lb-ft of torque. The Colorado in base trim is a lot more comfortable than the previous generation, and offers amenities that are competitive with the class.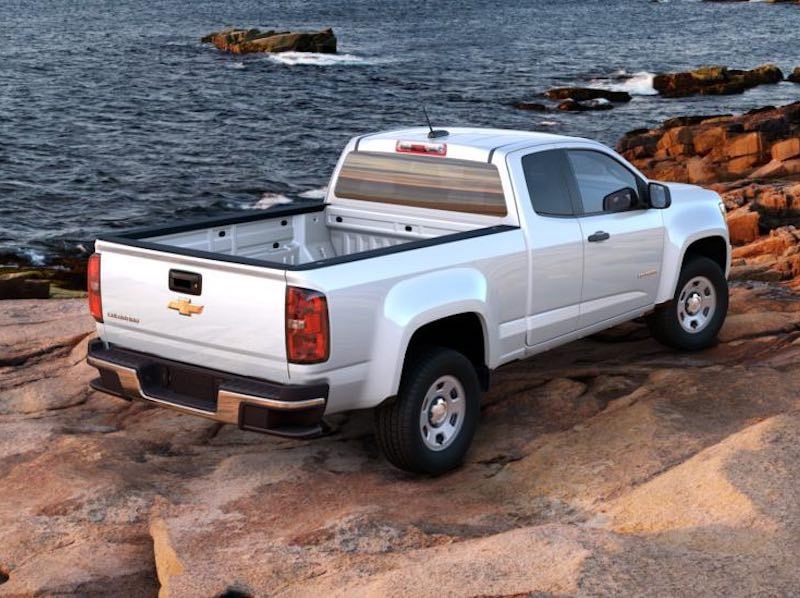 Photo by Chevrolet
6) 2016 Nissan Frontier — MSRP $18,290
The 2016 Nissan Frontier — even when found outside of its PRO-4X trim level — is a faithful off-road companion thanks to its relatively compact construction and its durable design. The Nissan Frontier's extended cab model has to be ordered in SV trim in order to make 4-wheel drive available, and it comes with a 6-foot cargo bed. Inside, buyers will find air conditioning, a CD player, cloth bucket seats, power windows and door locks, and cruise control  A 4.0-liter, 261-horsepower engine is required for those wanting 4-wheel drive, and this motor also generates 281 lb-ft of torque and comes paired with a 6-speed manual transmission.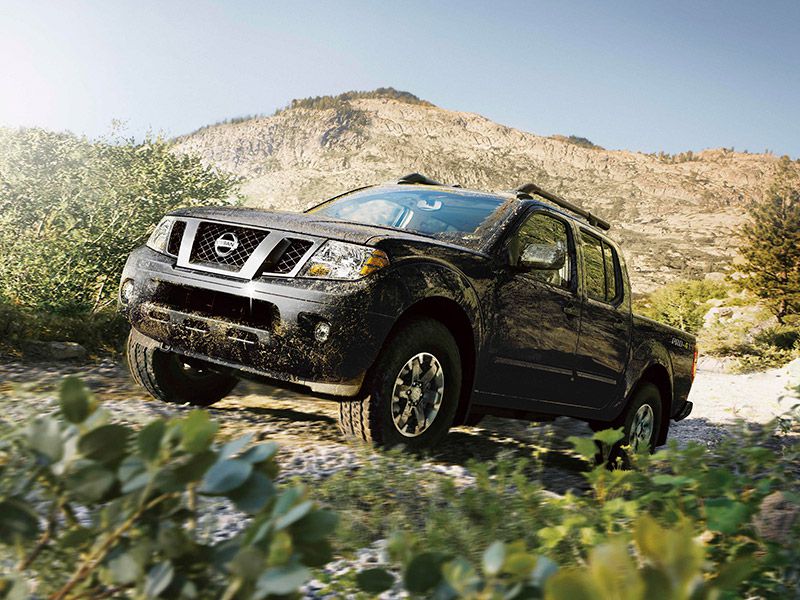 Photo by Nissan
7) 2016 Jeep Compass — MSRP $19,695
The 2016 Jeep Compass is essentially a "soft-roader," until it is ordered with the Freedom-Drive II Off-Road package. That particular set of options — which includes a low-range 4-wheel drive system, knobby tires, hill descent control and hill start assist, skid plates, and tow hooks — essentially transforms the compact SUV into a legitimate all-terrain ride. The Jeep Compass also gains a larger, 2.4-liter 4-cylinder engine when equipped with 4-wheel drive, and this unit grinds out 172 horsepower and 165 lb-ft of torque behind a continuously-variable automatic transmission. Keeping the price down is the fact that Freedom-Drive II can be added to the base Compass Sport model, which offers heated mirrors, cruise control, a CD player, Bluetooth, power windows and door locks, and air conditioning.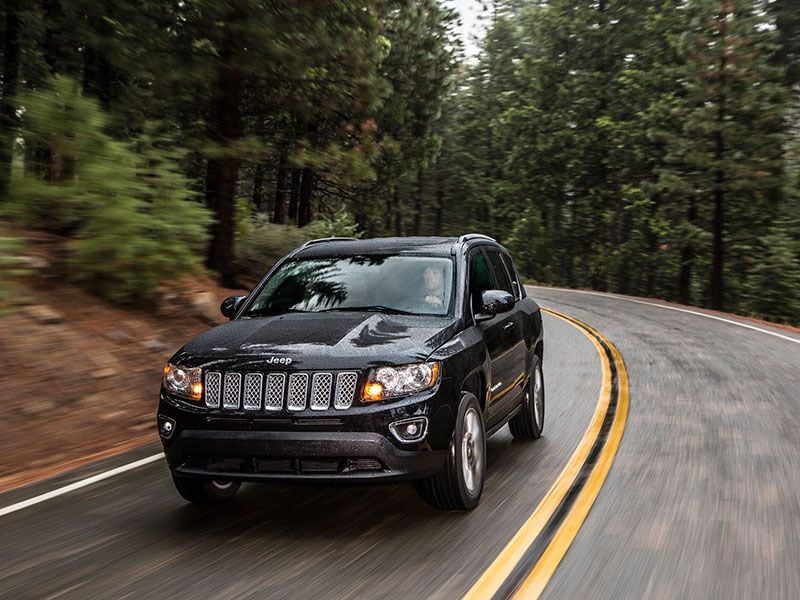 Photo by Fiat Chrysler Automobiles