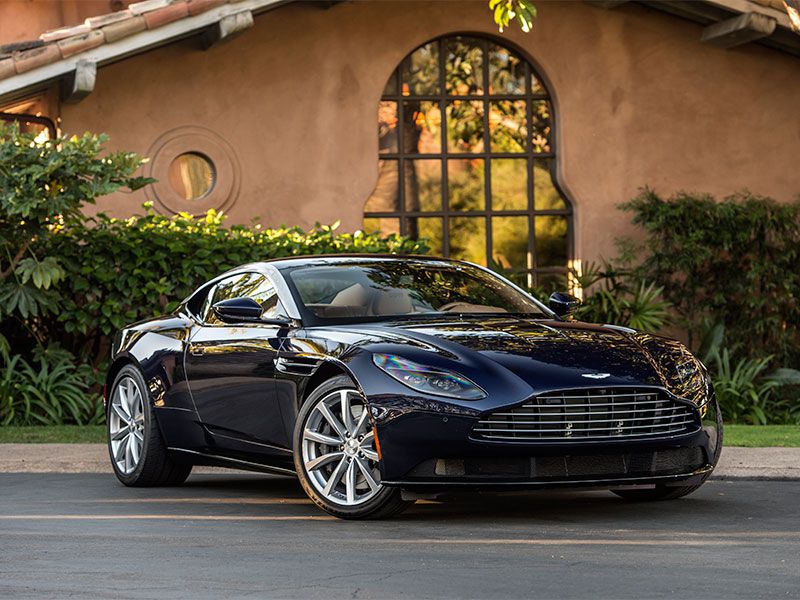 2018 aston martin db11 v8 ・ Photo by Aston Martin
If you are researching the Aston Martin DB11 V8, you either have impeccable taste, a surplus of disposable income, or a lot of smarts. Smarts you say? Yes – and we say that because the DB11 V8 model is one heck of a bargain. Well, on second thought, maybe "bargain" is a stretch, but stay with us here. The DB11, previously only available with a V12 engine, now offers a V8, which is arguably more pleasing to drive, and yet costs less money. We know it might sound too good to be true, but there's a lot more than price that will surprise you about this exquisite Grand Tourer.
Read on to learn several important facts all about this British beauty.
1) You're not sacrificing a thing if you go for the V8.
Let's start off with the most obvious of questions: Wouldn't a V8 version of the DB11 be considered "less than" if a V12 version is available? Our answer is an emphatic NO. Without getting into the minutia of the mechanics and avoiding the gearhead gibberish, we found that the experience behind the wheel of the DB11 V8 was just as dynamic as when we drove the V12. We actually prefer the V8; it sings its own lovely exhaust notes that are as delicious, but unique, from the V12 model, and that V8 engine gives up little in terms of performance. The beautiful thing about the V8 is that all that power doesn't get away from you as easily as it can in the V12, and with three driving modes to choose from — GT, Sport and Sport+ — you have the option to get rowdy when you like.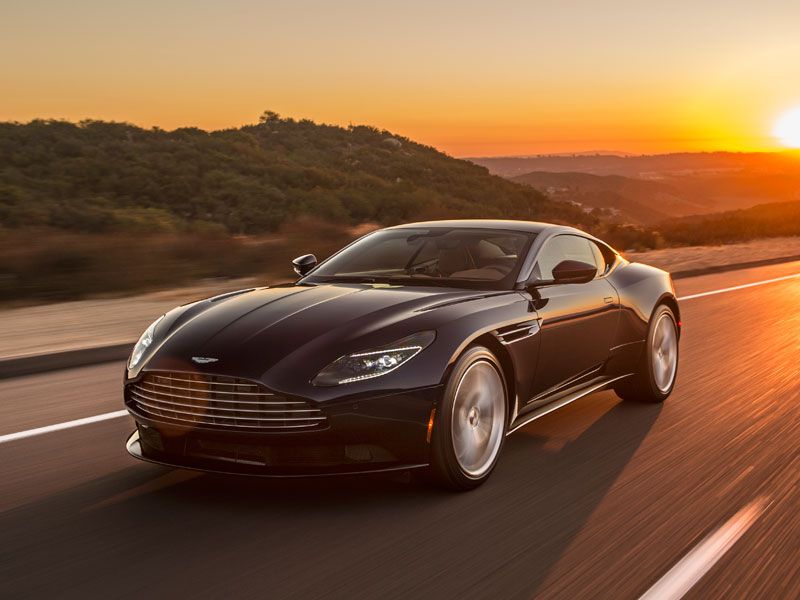 Photo by Aston Martin
1) continued
We found the GT mode to be just the right mix; it was firm, but not enough to be uncomfortable. And although we enjoyed carving corners in the other two Sport modes, we think there is something to be said for cruising in GT mode soaking up the experience of driving an Aston Martin. The DB11 is a Grand Touring car, and you'll want to take some time if you want to learn how grand the Aston Martin experience can be.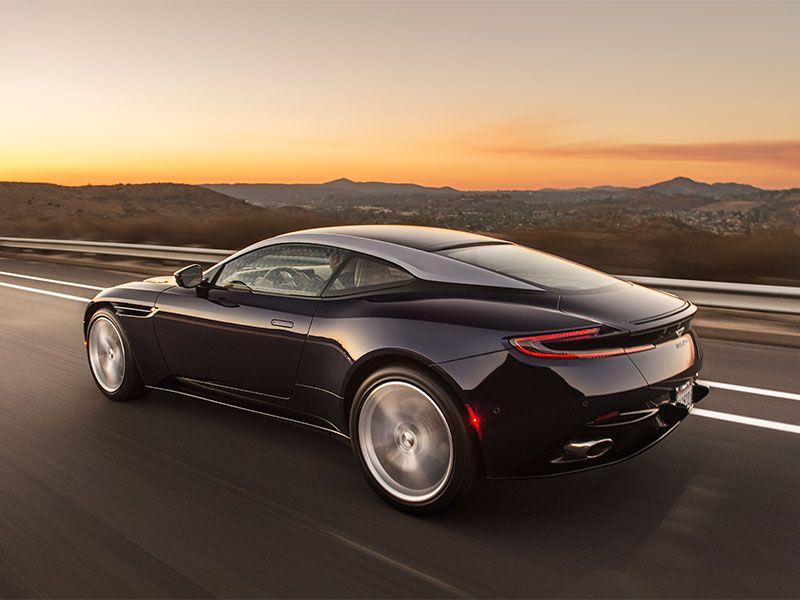 Photo by Aston Martin
2) The V8 engine is no slouch.
It bears repeating that the V8 engine found under the hood of the DB11 is no ordinary engine; it comes from AMG, Mercedes-Benz's renowned high performance specialist. The engine, which is also found in several burly Mercedes-AMG models like the GT and S63, is a starting point. The twin-turbocharged 4.0-liter V8 gets further modified so that it meets all of the qualities Aston Martin is known for — most notably the sound and feel behind the wheel. The DB11 V8 produces 503-horsepower and 498 lb. ft. of torque and can go from 0-62 mph in a mere four seconds.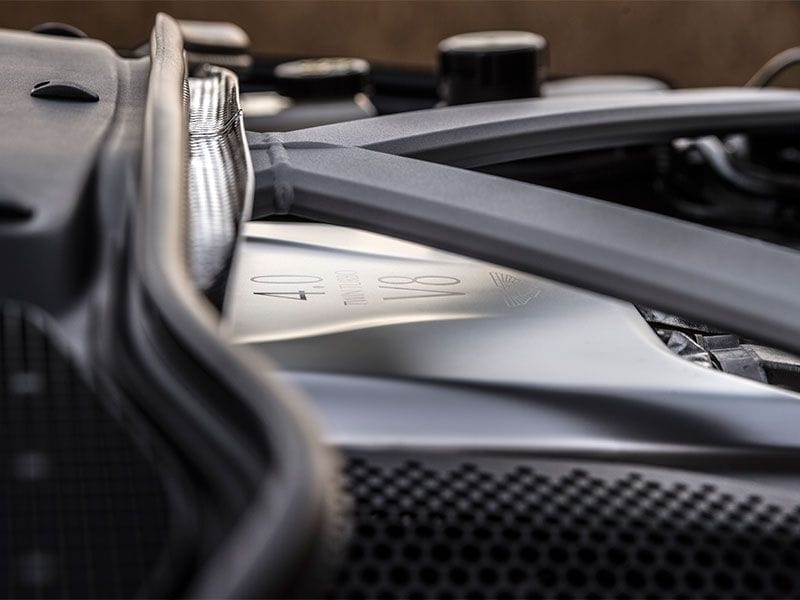 Photo by Aston Martin
3) It's truly "handcrafted."
Given the fact that McDonald's offers "handcrafted" burgers on their menu, it's easy to feel like the term has completely jumped the shark. But it's not just tired marketing here; each Aston Martin DB11 is built by hand. It takes over 300 hours to build just one. Although many of its components are borrowed from other automakers (the infotainment system in the car is actually by Mercedes-Benz, for example), Aston Martin quickly acquaints its owner with the true meaning of craftsmanship through its offerings. The multi-layered leather interior with intricate hand stitching is more akin to an expensive handbag or pair of shoes than your average car seat upholstery.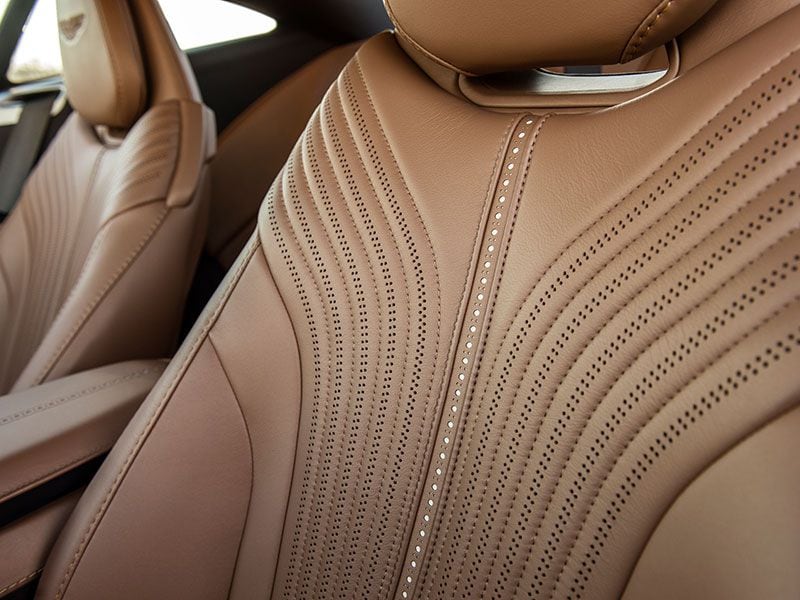 Photo by Aston Martin
4) You're guaranteed lots of attention if you are fortunate enough to drive one.
The Aston Martin DB11 is almost too stunning for words. Low-slung with a sleek and sinewy profile, it manages to look both sinister and regal at the same time. It's too classy to be considered flashy, but it just can't stop attracting attention as long as it's visible. No matter where we stopped during our test drive, people kept asking us what we were driving, and we even had one person so eager to know what the DB11 was that he gestured to roll down the window as we were driving so he could ask. The beauty and uniqueness of the DB11's design cannot be understated; it looks like no other car you've seen.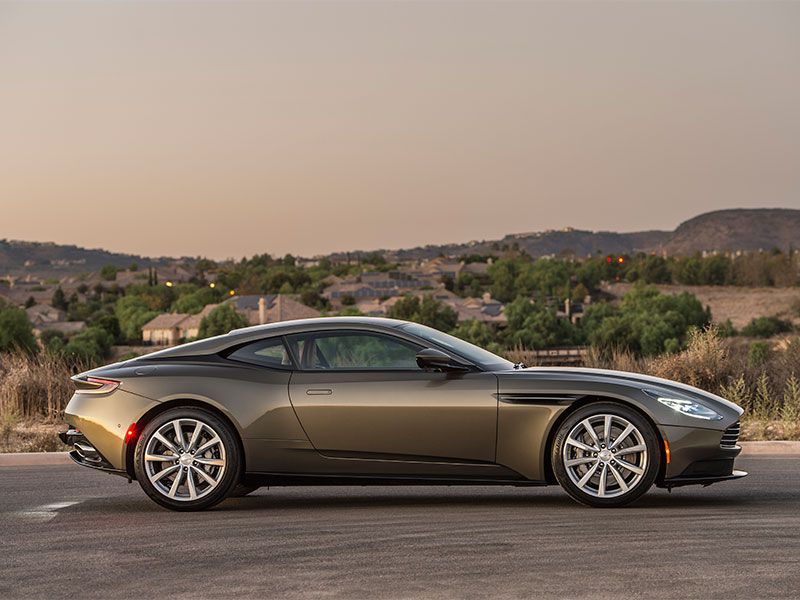 Photo by Aston Martin
4) continued
Interestingly enough, although the DB11 V8 is over 250 lbs. lighter than its V12 sibling, you need a keen eye to discern which is which between the two models. The visual differences are subtle — the V8 has two vents on the hood (the V12 has four) and the wheels are unique to the V8. We also noticed that "Aston Martin" is spelled out across the rear of the V8, where the V12 just sports the Aston Martin badge on the lid. The two really do look almost identical, until you pop the hood.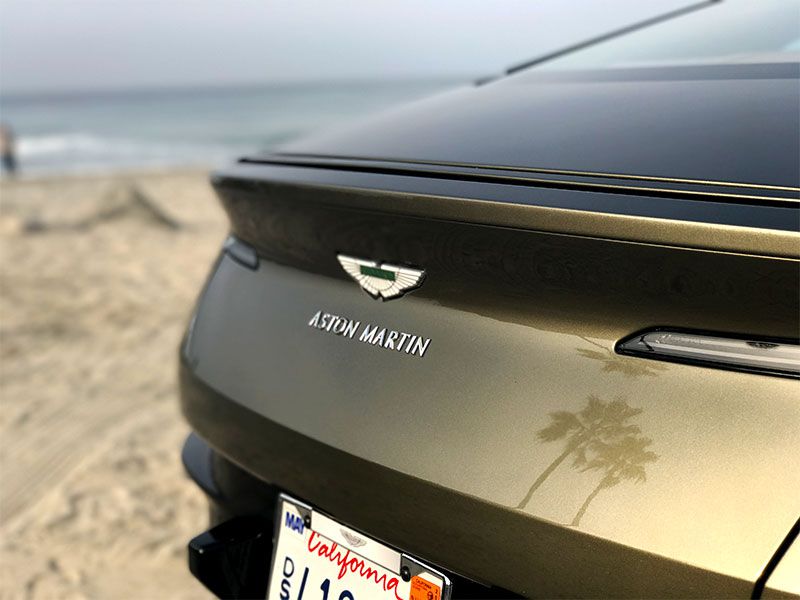 Photo by Carrie Kim
5) It's got virtually no competition.
The Aston Martin DB11 V8 is truly in a class of its own and is therefore almost without competition. Although it is called a Grand Tourer, once you place it in the company of more traditional high-end GT's like Bentley, it starts to look more like a sports car. But, when you try to compare it against higher-octane exotics like a Lamborghini or Ferrari, the DB11 shows it's much more than a hot seat.
The next jump would be to try and compare the Aston Martin with several Mercedes-AMG models since they share the same engine. But the DB11 transcends even AMG's status and class. And of course, you could compare luxury and horsepower with Porsche or even the new Lexus LC500, but somehow, Aston Martin makes even those two luxury powerhouse brands appear pedestrian.
If you're looking to cross-shop, we bid you good luck — the DB11 is incomparable.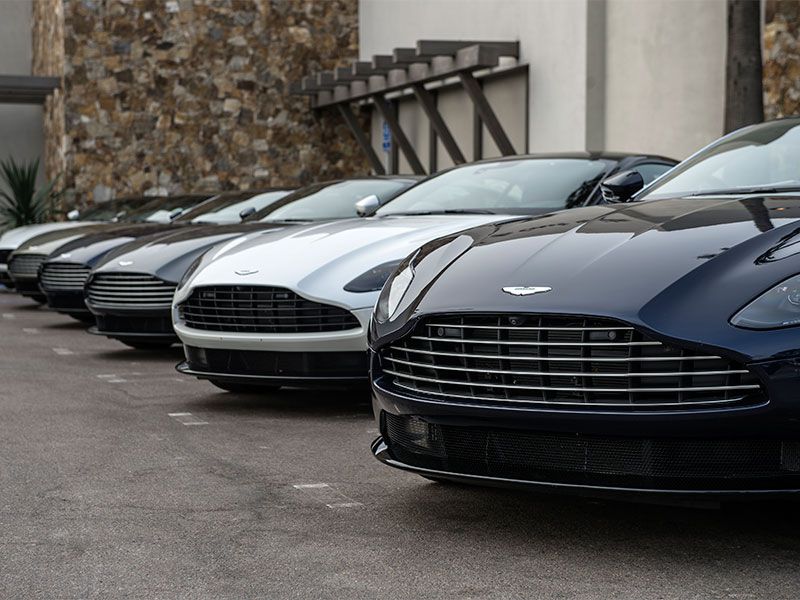 Photo by Aston Martin
Wrap it up.
An Aston Martin has spirit and vigor that can't be matched. Its technical specs are impressive, its pedigree even more so, but there is something uniquely special about the Aston Martin brand that's difficult to pinpoint. Six-figure supercars can easily be purchased by anyone with money, but the DB11 buyer has a reverence for the design and craftsmanship of an Aston Martin that extends well beyond their bank accounts. Speaking of bank accounts, it should be no surprise that that DB11 will set you back a bit — the DB11 V8 starts just under $200k at $198,995 (this starting price is about $16k lower than its 5.2-liter V12 sibling).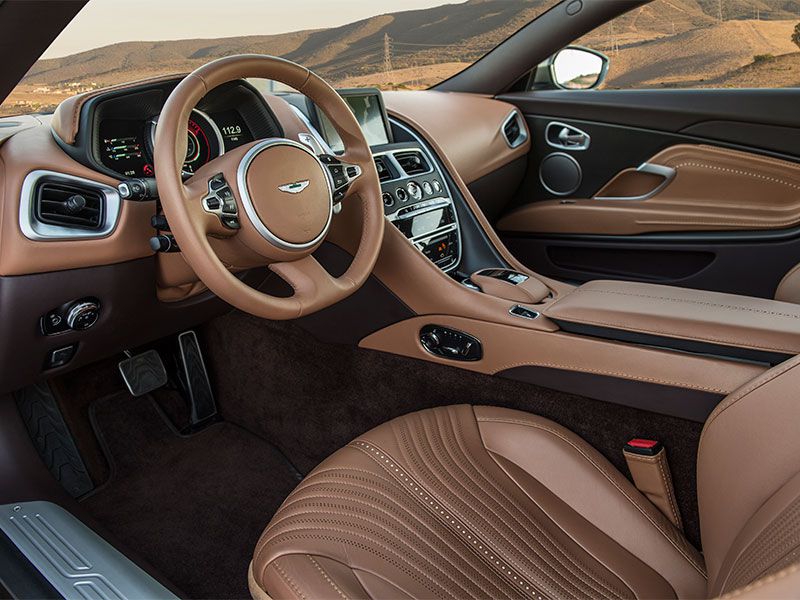 Photo by Aston Martin