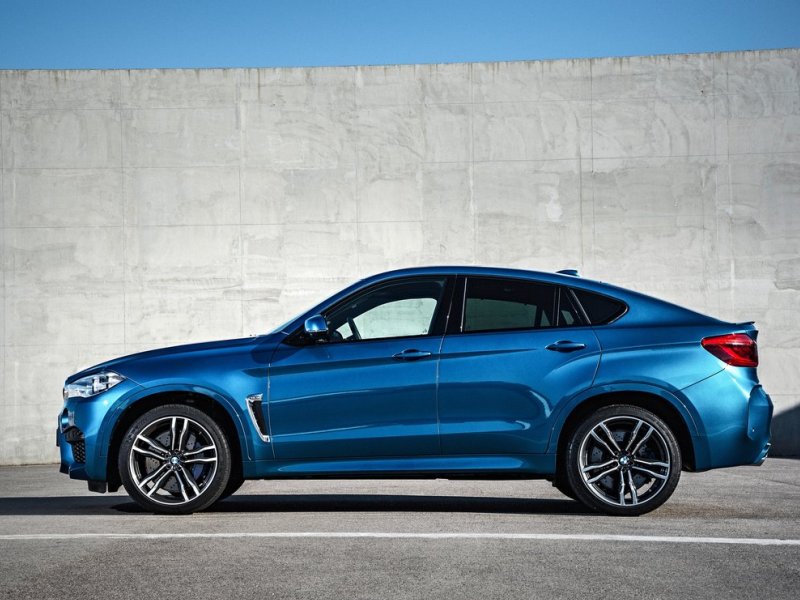 The most expensive luxury SUVs on the market are dripping with class, style, and in most cases a full list of high tech features.  Go beyond the starting MSRP, however, and you might be surprised by just how pricy some of these go-anywhere rides can get - especially if you start ticking off every option, big and small, on the order sheet.  We decided to go to a few high end manufacturer's websites and build the most expensive luxury SUVs that we could, adding every piece of equipment and available accessory until we had achieved our goal.  In most cases these aren't limited-production, one-of-five models, either: these are configurable editions of luxury sport-utility vehicles that you can order at any dealer.
Get ready to be shocked by five of the most expensive luxury SUVs on sale in 2015.
01. 2015 Porsche Cayenne Turbo - $196,450
The most eyebrow-raising thing about the 2015 Porsche Cayenne Turbo's $196,450 sticker price isn't the fact that you're paying almost $200k for a luxury SUV.  No, the biggest surprise is that $81,855 of that MSRP is optional equipment.  That's right - we were able to add almost the base price of a 911 Carrera to the Porsche Cayenne Turbo's $113,600 base ask in the form of options alone. 
What did we get for our money?  We'd need a lot more space than we have available here to get into the nitty-gritty, but on top of the Cayenne Turbo's 520 horsepower, turbocharged V-8 engine and standard all-wheel drive the fully-tricked-out SUV's highlights include the Sport Chrono package, a dynamic suspension system, a sport exhaust system, leather absolutely everywhere, a painted key ($365), adaptive cruise control, wireless internet, 22-inch rims, and an eye-searing Peridot Metallic paint color sprayed over the SportDesign body kit (which sadly precludes the installation of skid plates).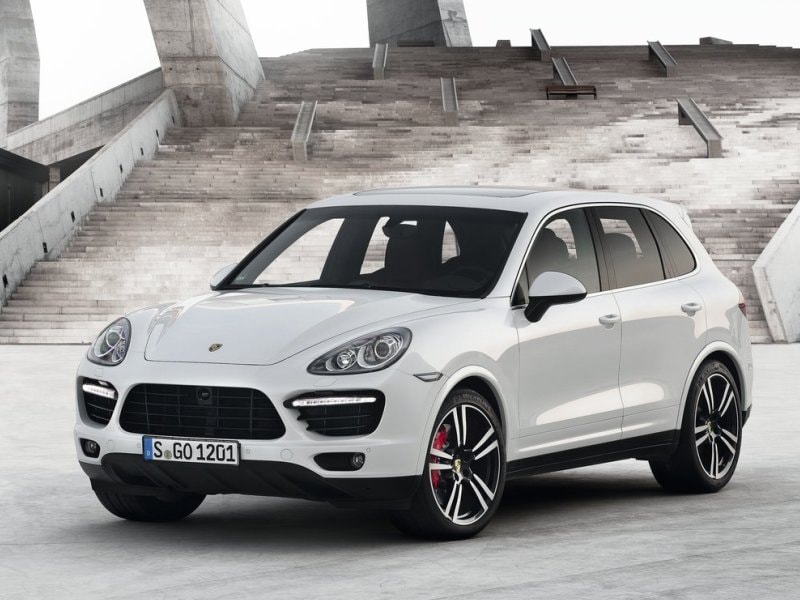 02. 2015 Land Rover Range Rover Autobiography Black - $184,105
The 2015 Land Rover Range Rover Autobiography Black comes within $12k of matching the Porsche's price, but it manages to do so without any optional equipment whatsoever.  That's because the Land Rover Range Rover Autobiography Black dumps the entire contents of the standard Range Rover Autobiography's list of available features into the mix and then adds an extra dollop of interior refinement and a premium charge for the privilege of owning a limited-edition version of the SUV. 
There will only 100 versions of the Autobiography Black, which is built on a long-wheelbase edition of the Range Rover and which includes memory, massage, and heating and cooling capabilities at each of its four seating positions, as well as an ottoman for the right side passenger, extensive wood and leather trim.  Power is brutal, checking in at 510 horses from a supercharged V-8, and four-wheel drive is standard with the off-road ready beast.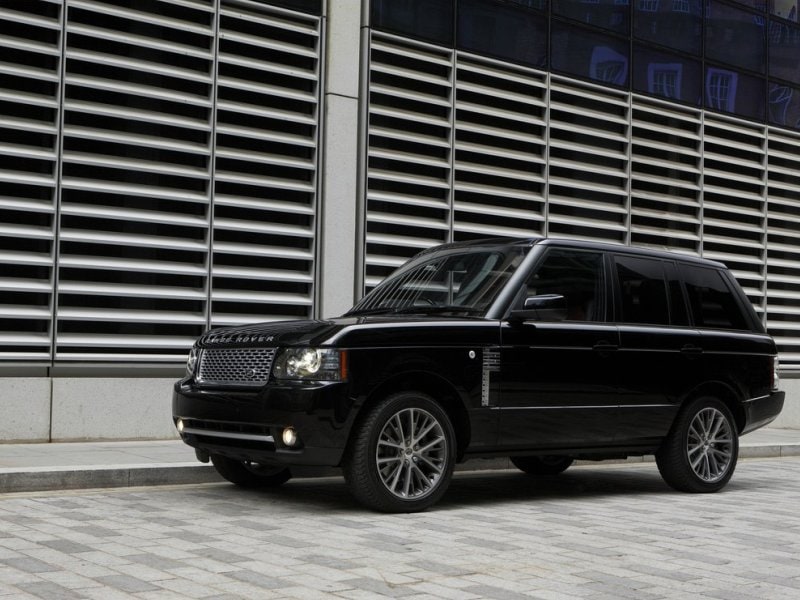 03. 2015 Mercedes-Benz G63 AMG - $147,516
The 2015 Mercedes-Benz G63 AMG is the go-fast version of one of our favorite boxes on wheels.  The Mercedes-Benz G63 AMG wears its throwback styling well, and while its underlying platform might not have changed dramatically in over a decade it's certainly not wanting for equipment: the G63 AMG we built included features such as the designo Exclusive Leather package, a heated steering wheel, a rear seat entertainment system, no less than three accessory child seats, and a collapsible cargo crate for organizing your gear. 
Oh, and it also came with heated power leather seats (ventilated up front, too, along with HD radio, a navigation system, and Mercedes-Benz's COMAND vehicle interface.  All the motivation you could ever need is provided by the G63 AMG's 536 horsepower, twin-turbocharged V-8 engine, which is aided and abetted by an old-school four-wheel drive system that makes use of three locking differentials to give it exceptional off-road prowess.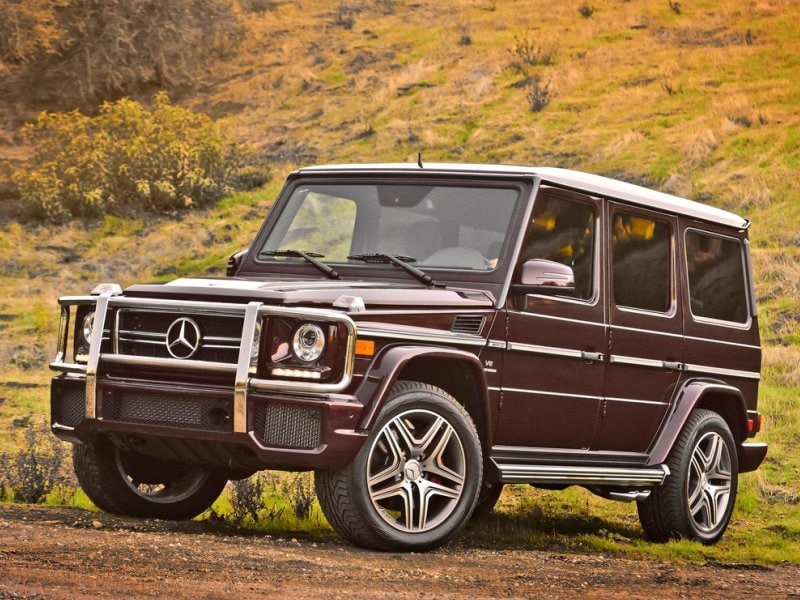 04. 2015 Mercedes-Benz GL63 AMG - $131,541
Although the names might be similar the 2015 Mercedes-Benz GL63 AMG is a more modern people mover than its G63 AMG cousin, and it's also a lot longer given that it's capable of seating up to seven passengers.  We found no lack of options on the Mercedes-Benz GL63 AMG's order sheet, including equipment like a designo wood and leather steering wheel, a Bang and Olufsen audio system, a rear seat entertainment system, and even a trailer hitch. 
Mercedes-Benz didn't charge us anything for the luxury SUV's brake calipers when we decided to have then painted red, and the vehicle also offered a lot of standard gear: an adaptive air suspension system, a number of active safety features, and an automated parking system.  Like the G63 AMG, the GL63 AMG features a twin-turbo V-8 engine, but this one is tuned to deliver 550 horsepower and is managed by an electronically-controlled four-wheel drive system.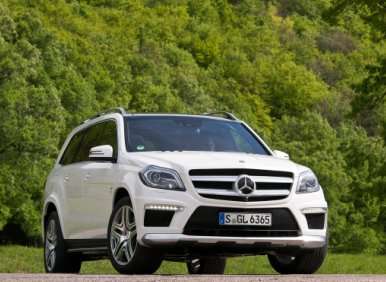 05. 2015 BMW X6 M - $120,100
The 2015 BMW X6 M takes the company's biggest, heaviest, and arguably least-practical SUV (due to its smaller-than-X5 interior) and takes it to the gym where it emerges with a formidable drivetrain and more than a few suspension tweaks intended to improve its handling.  We were able to add about $20,000 in options to the BMW X6 M's window sticker, including the additional safety gear included in the Driver Assistance package, the heated rear seats, cooled front seats, heated steering wheel, head-up display, and adaptive LED headlights associated with the Executive package.  We finished things off with a Bang and Olufsen sound system and a night vision feature.  567 horsepower from a 4.4-liter, turbocharged V-8 engine is standard with the X6 M, as is an all-wheel drive system.