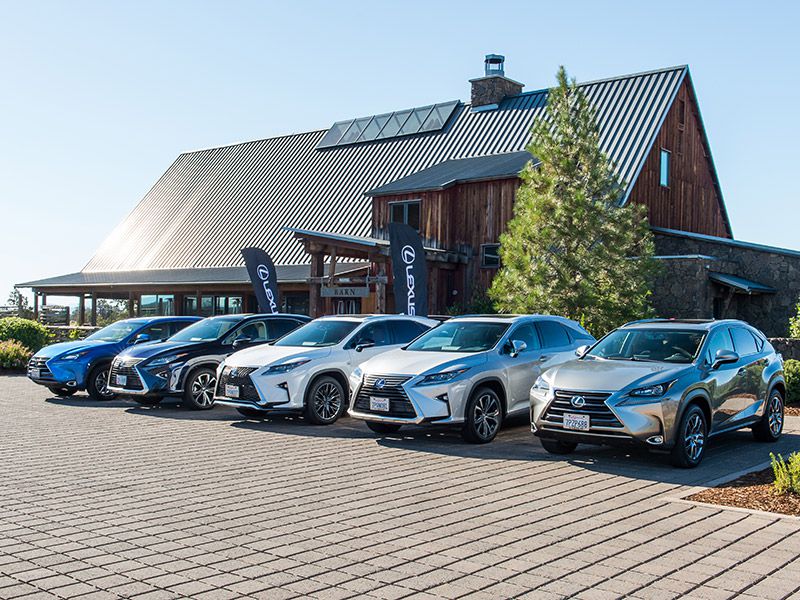 5 Lexus SUVs at Heels and Wheels Event NX RX GX LX
Women car buyers, who account for nearly half of all luxury vehicle sales, are a powerful force in the new car market, but they have not always felt "invited" to the automotive party. Moms who are income earners make up a large chunk of those car buyers as recent research shows: • In 40 percent of US households with kids under 18, the mother is the primary earner. • 70 percent of all women in the workforce have kids under the age of 18.
Lexus (and parent company, Toyota) takes women buyers seriously, and the company demonstrated this by sponsoring a two-day driving opportunity with a few dozen female automotive journalists and online influencers put together by the Heels and Wheels organization. At the event, we learned 5 car shopping trends for women, and how Lexus is responding to them.
Lexus SUVs and the Women Who Drive Them
For two days in the beautiful high plains of Oregon near Bend, these influential women got behind the wheel–both on road and off–of four Lexus LUVs (Luxury Utility Vehicles)–the NX, RX, GX, and LX. 
The day of driving was followed by a lively roundtable discussion featuring Bridget Brennan, a women's marketing consultant and author of the popular book, Why She Buys, who shared some women's buying trends that are motivating women shoppers. These trends are going to be featured in her next book (title yet unknown), so read on to be the first to learn about them and see how Lexus is responding to these fresh research findings.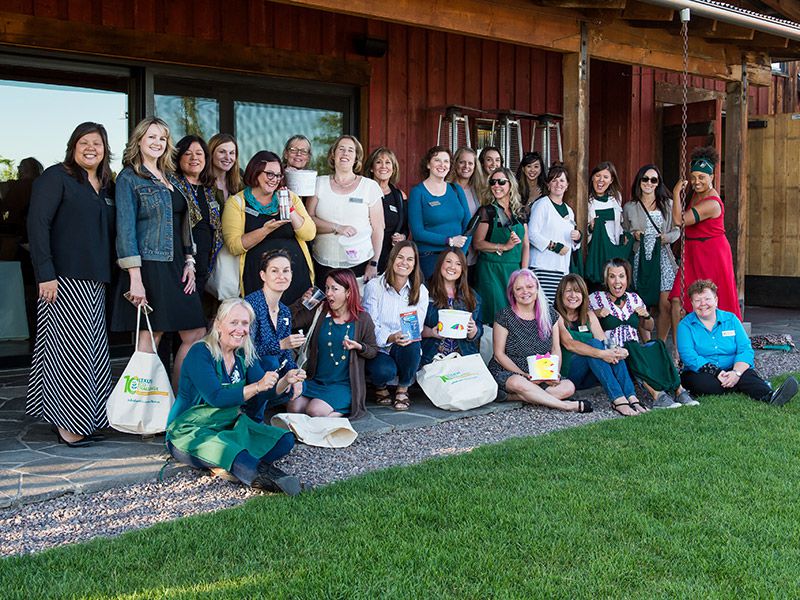 Photo by Jessica Lynn Walker
Trend #1: Double the Duty, Half the Time
Women generally earn more money than they once did-and therefore have much less time. But what is there about owning a car that can help their situation? In the world of luxury suvs (or LUVs–Luxury Utility Vehicles), there's plenty.
Like many luxury brands, Lexus has a concierge service via a suite of connected tools it calls "Lexus Enform." GPS informs first responders of your location in case of an accident, smartphone apps tell you when maintenance service is needed, and anytime you want it, you can get your vehicle's "health report."
The mobile app also remotely starts the car so you can pre-run heat or air, and also helps you find your vehicle in a parking lot. If someone else (your kid) is driving your car, a handy alert can tell you the moment when he/she exceeded the speed limit. Now that's empowerment a woman can get behind.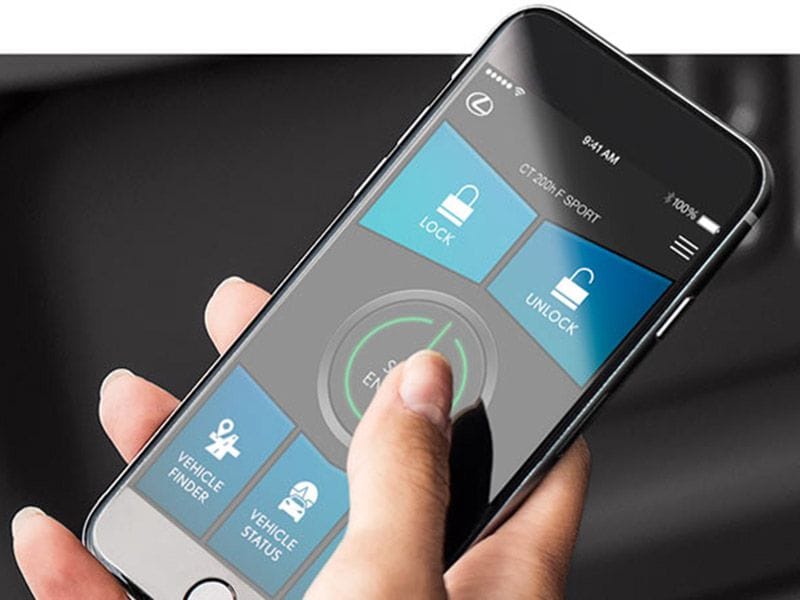 Photo by Lexus
Trend #2: A Demand for Design
Women have the desire to surround themselves with beautifully designed products, from technology to furnishings to cars.
The need for design is key to women, but we all have varying tastes. In recent years, Lexus has introduced an extremely "sharp-edged" design into its cars with no apologies–in fact, all of its television commercials use design as a key selling point. The fact is that-although the gaping "spindle" grille has had a polarizing effect in the automotive press-it hasn't hurt Lexus' sales whatsoever.
To accommodate female design junkies, one Lexus dealership created a "design center" in its showroom where customers can sit and consider all the swatches of interior/exterior choices, wheel designs, and surface materials. It even has a special "daylight" lamp shining down on the table surface so you can see the colors in different light.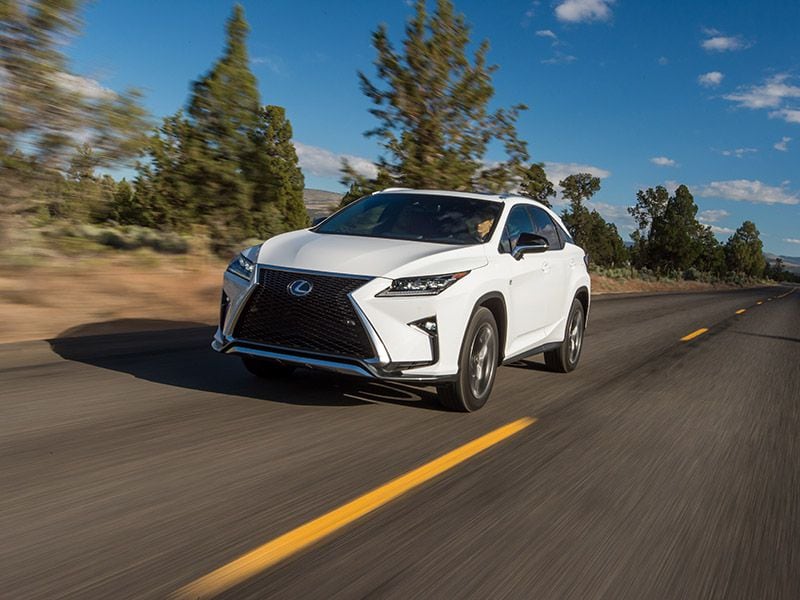 Photo by Jessica Lynn Walker
Trend #3: A Need for Ease and Convenience
Women want to spend their hard-earned money with companies that respect them-and their time. 
In response to this trend, Lexus has launched a program in 11 dealerships called the "Lexus Plus" that is designed to change the culture inside the dealership. Elements of the program include the training of one sales/finance associate who takes the customer through the entire sales process–from shopping to delivery, without passing them along to other departments.
Less impactful touches are being done as a part of an initiative called "The Lexus Difference" that includes adding only recent women's magazines to the service waiting area, spraying a "signature scent" in the dealership and dressing the female sales associates in stylish, professional designer clothing.
More effective, in our opinion, is the training Lexus offers retail salespeople to condition them to shake hands equally with the women customers, initiate the first verbal communication to them, and wait up to three seconds after the male customer speaks to be sure anything the woman customer wants to say has a chance to get airplay. Reverse discrimination? Perhaps, but research tells us that there is much goodwill still needed on the dealership floor for women.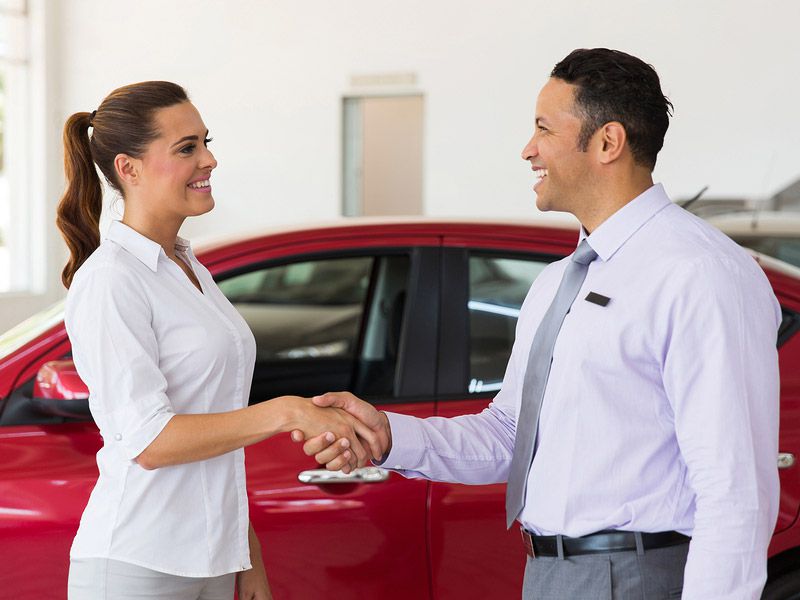 Photo by Stock Photograph
Trend #4: The Triple Bottom Line
Women have not one, but three bottom lines when considering a purchase. Is it good for my family? Is it good for me? Is it good for the planet? Lexus seems to have the bases covered on all three:
Family: Lexus has always targeted women, and with four SUVs in its lineup, women, and by extension, families, are the target. A comfortable, quiet ride with tons of safety features covers this need handily.
Me: Think about it, what Mom wouldn't want the luxury clout, features, and comfort of a Lexus while braving traffic, long drop-off lines at school and tight parking spaces? It sounds like a splurge to me–and one that a gainfully employed mom deserves.
The Planet: Lexus proudly touts its 10-year relationship with Scholastic in a program named "Lexus Eco Challenge." It gives $500,000 in prizes per year to participating Jr. High science students who team up to compete in finding eco-friendly solutions in their community. Also, there are six Lexus models that include Hybrid drive engines–more than any other luxury brand.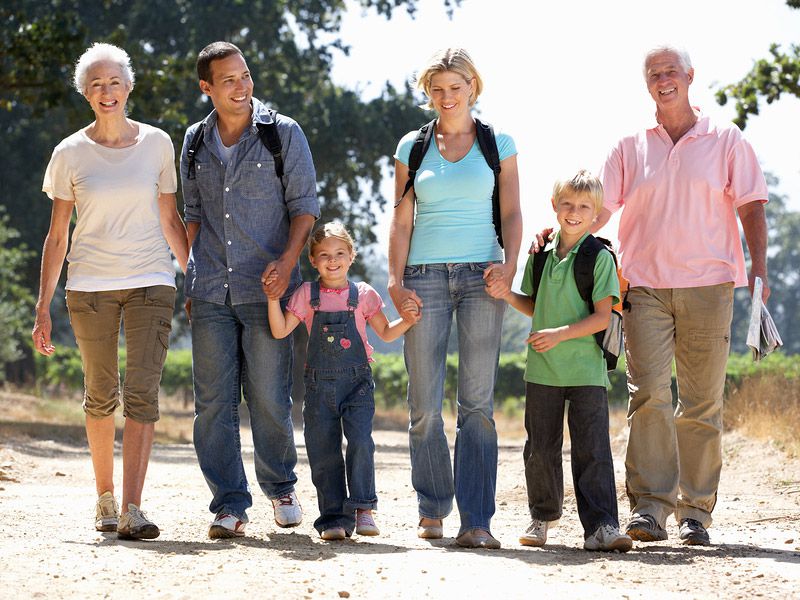 Trend #5: The Mini-Me Effect
Women want products that their kids also believe in, and they actually share many products with their children. Cars, games, technology, and household goods are each discussed, researched and debated with kids of all ages before a decision is made (80 percent by Mom). With the advent of the internet, young users are often the first to do research and the first to give an opinion about any of the family's major purchases.
Lexus hasn't forgotten that our kids are a big influence on our purchases. Even in several Lexus dealerships, Lexus provides a fun zone called "Camp Lexus" where some lucky kids get to drive a small electric-powered toy Lexus and play with cool stuff while Mom waits for her car in service. But the luckiest kids will convince their parents to pop for the entertainment package in their new suv that includes the 11.6-in dual screens with wireless headphones and remotes. The LCD screens can be used for CDs, DVDs, gaming consoles, and audio players.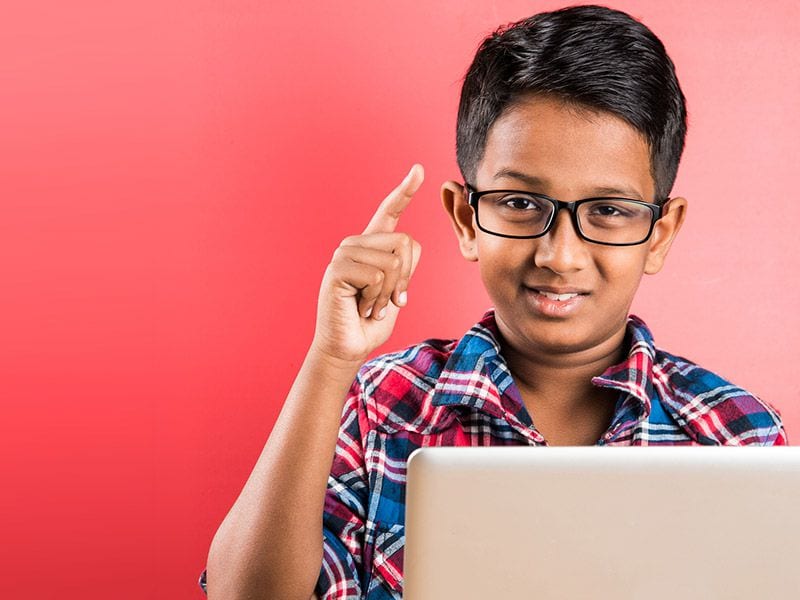 Extra Girl-Power Points for Lexus
After two days of non-stop estrogen-induced roundtables and road trips, I drove away with a fresh attitude about Lexus–which I'm sure was the Lexus team's desired effect. It's a brand that I've always admired for leading the way in making luxury cars attainable while maintaining the dignity and differentiation of a truly upscale experience in both its products and services. May the fortunate women who have the means to buy one enjoy what Lexus brings to the party.
We encourage all carmakers, like Lexus, to respond to these five trends that describe what women need: 
Trend #1: Double the Duty, Half the Time Trend #2: A Demand for Design Trend #3: A Need for Ease and Convenience Trend #4: The Triple Bottom Line Trend #5: The Mini-Me Effect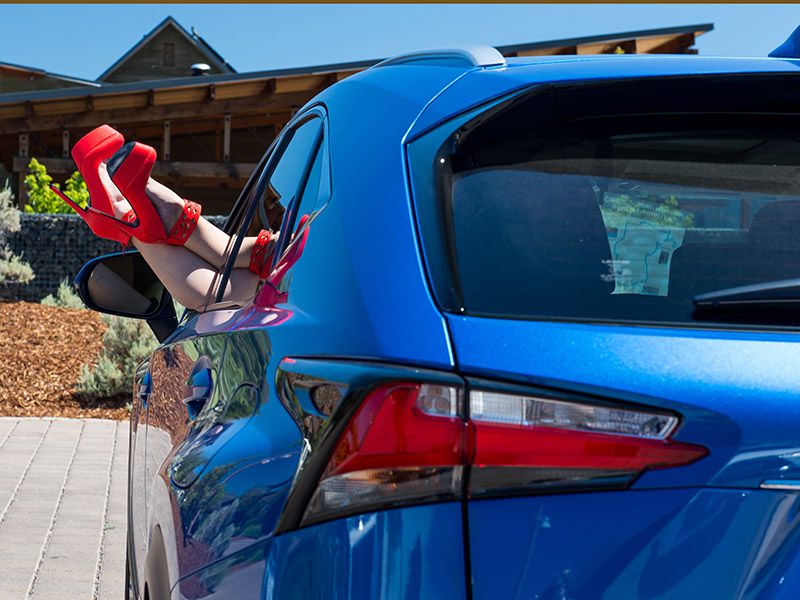 Photo by Jessica Lynn Walker