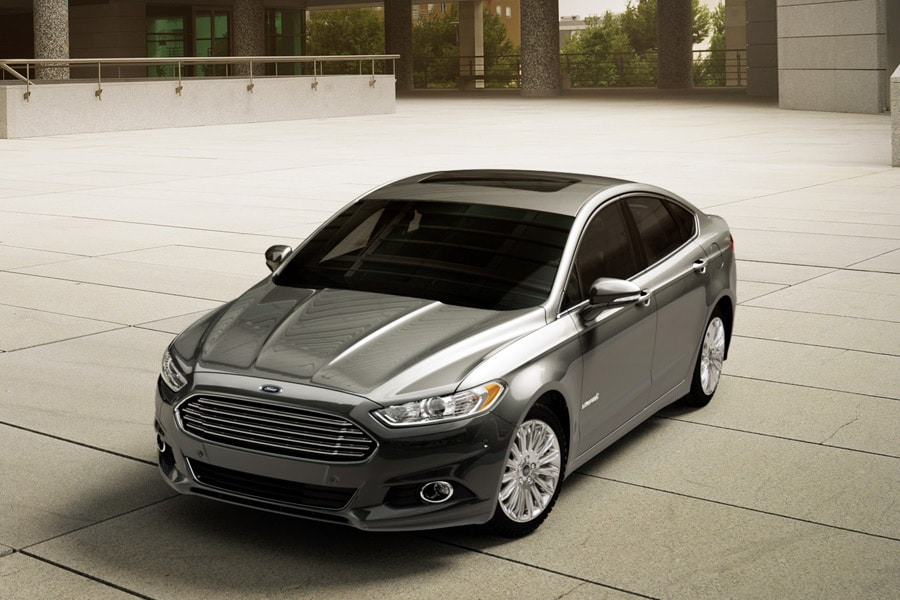 Some of the best cars for towing are also the best kept secrets in the industry. While most automobiles out there restrict you to 1,000 lbs of maximum trailer weight (if they offer a tow rating at all), there are a few exceptions that rise above the pack and deliver a useful amount of towing capacity. We could only find a handful of these towing all-stars, but you will no doubt be surprised by which models managed to edge near their SUV and crossover cousins when it came to getting the U-Haul trailer home safe and sound. 
You'll also note the number of European cars on the list, as it's not uncommon to see small cars on the Continent lugging generously-proportioned camping trailers. Why the difference between the United States and Europe? Some point to a less litigious environment that reduces the natural wariness of automakers to promote towing activity, while others blame the slower rate of SUV adoption. Either way, where once American roads were littered with station wagons hauling boats and pop-ups to the lake on the weekend, that role has been largely usurped by crossovers and sport-utility models. 
Let's take a quick look at the 5 best cars for towing for 2015.
1. 2015 Porsche Panamera
The 2015 Porsche Panamera is a full-size executive sedan better known for its performance capabilities and luxurious reputation rather than its trailer-schlepping credibility. It might shock you to find out, however, that the Porsche Panamera is rated to tow a maximum of 4,850 lbs, a number that places it mid-pack when compared to a long list of SUVs and crossovers that feature similar hauling numbers. Although we've never personally seen a Panamera with a trailer hitch, there's no doubt that this high end German four-door has enough grunt to get the job done: even base models offer 310 horsepower from a 3.6-liter V-6, while the top-tier Turbo S edition of the Porsche produces 570 horsepower form a twin-turbo 4.8-lier V-8 matched with standard all-wheel drive.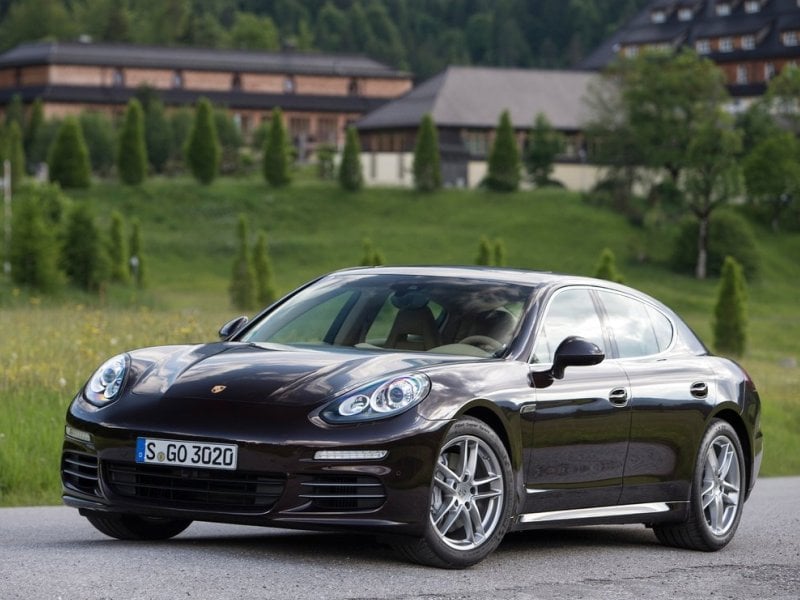 2. 2015 BMW 5 Series GT
The 2015 BMW 5 Series GT is an unusual member of the mid-size 5 Series family. Although it wears the front end of the standard 5 Series sedan, from the rear it shares more in common with a truncated X6 crossover, thanks to the decision to give the vehicle the kind of hatchback-style cargo capacity that allows it to straddle two distinctly different worlds. Perhaps it's that hybrid attitude that persuaded the BMW 5 Series GT's designers to engineer in a whopping 4,630 lbs of trailer capacity, a number that is an almost-match for the Panamera. Once again, power isn't a problem for the BMW, with 300 horsepower available from its 3.0-liter, turbocharged inline-six (base model) or optional 445 horsepower, twin-turbo 4.4-liter V-8.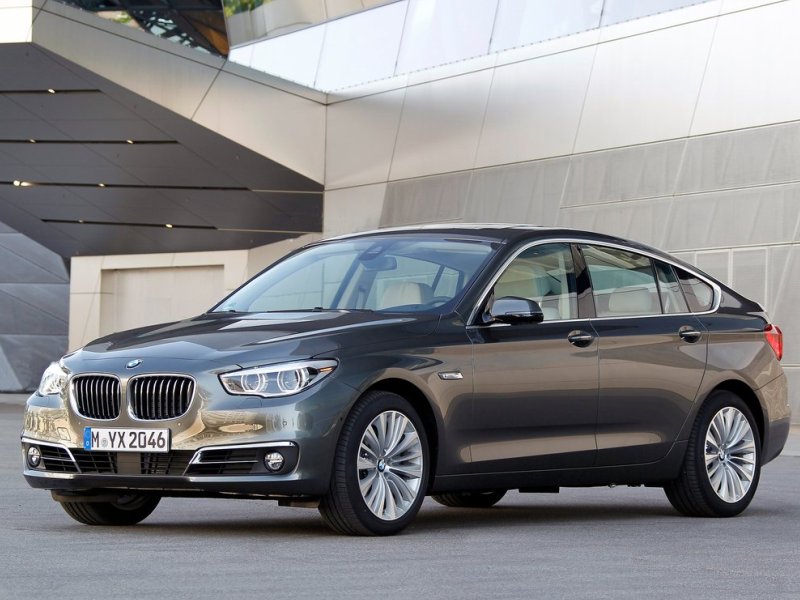 3. 2015 Volvo S60
The 2015 Volvo S60 is another unlikely tow candidate, as the small mid-size sedan (and its V60 wagon twin) isn't marketed as a particularly task-focused option, but rather a fun-to-drive premium model. Nevertheless, it's hard to argue with published facts and figures: the Volvo S60 is good for hauling 3,300 lbs of weight with a proper hitch, a number that puts it within spitting distance of the 3,500 pound national average trailer load. To suggest that a vehicle like the S60, which must be ordered with its 300 horsepower, 3.0-liter straight-six engine for maximum pulling prowess, is just as capable of satisfying American towing needs as a compact SUV, is a revolutionary act of anti-marketing. It also happens to be true.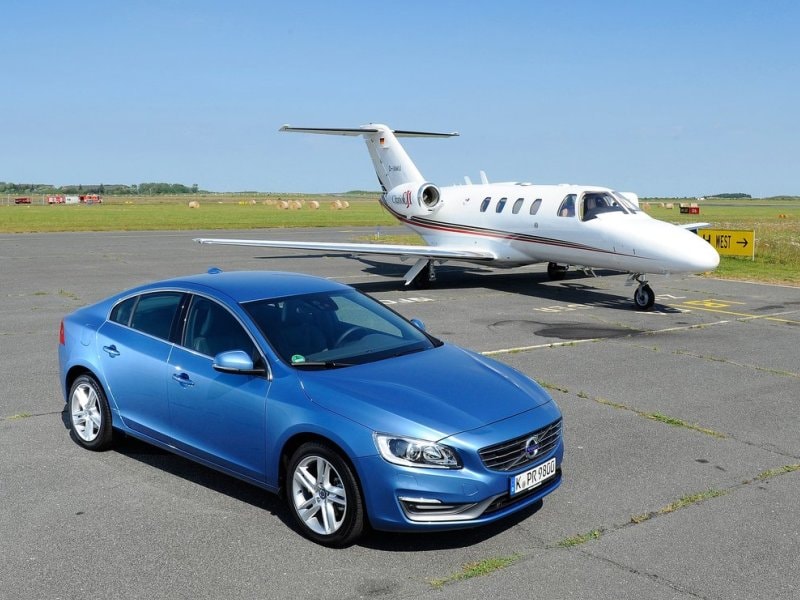 4. 2015 Subaru Legacy
The 2015 Subaru Legacy is the one entry on this list of the best cars for towing that actually seems logical. After all, Subaru is renowned for imbuing almost every one of their vehicles with a greater degree of practicality than one would expect, and the mid-size Legacy sedan is no exception. Sharing its bones with the Outback SUV gives the Subaru Legacy a leg-up when it comes to towing, and the Japanese automaker has blessed the four-door car with the ability to pull as much as 2,700 lbs. You'll want to order the Legacy with its optional 256 horsepower six-cylinder engine to enjoy the best overall towing performance, and like all Subarus, the 3.6-liter unit is yoked to a standard all-wheel drive system.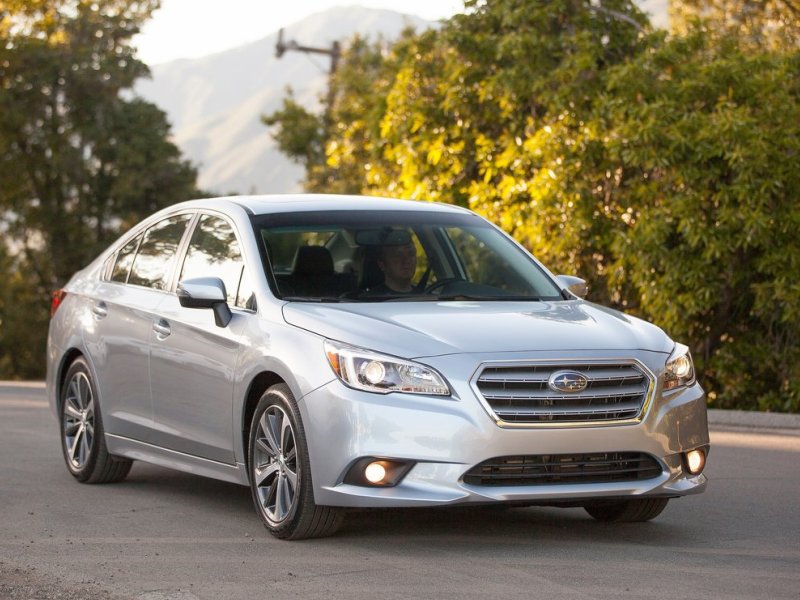 5. 2015 Ford Fusion 2.0 EcoBoost
The 2015 Ford Fusion is offered with three engine options, but only the 2.0-liter, turbocharged EcoBoost four-cylinder offers the ability to break through the 1,000 pound towing barrier that imprisons so many sedans, big and small. The 240 horsepower motor is strong enough to double the Ford Fusion's towing capability to 2,000 lbs, and that's regardless of whether front-wheel or all-wheel drive is ordered. Ford cautions on its website that if you want to tap into the Fusion's pulling power, you're going to have to look to the aftermarket for a hitch, because the Blue Oval doesn't offer any towing accessories for the automobile at dealerships.