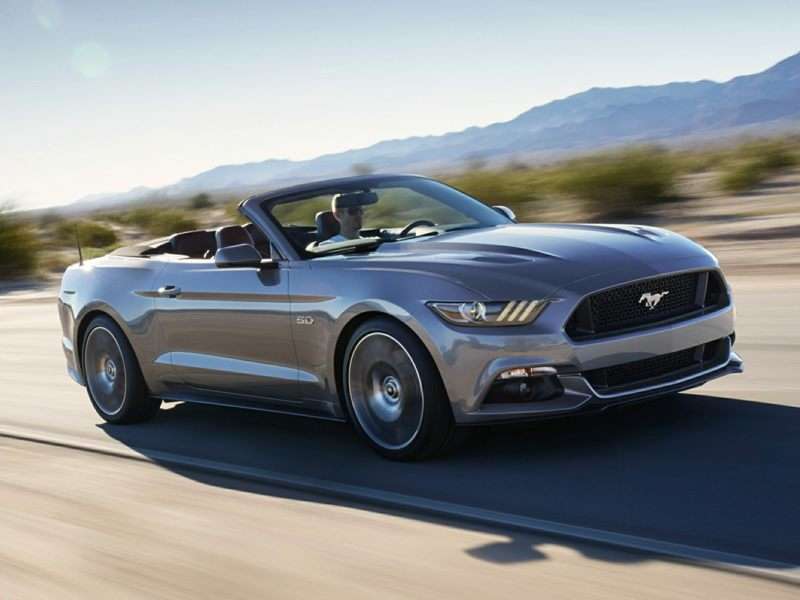 There was once a time when American convertibles ruled the main drag of any town, big or small, across the entire country. Flash-forward to 2016, however, and the list of drop-tops built by U.S. brands is considerably shorter. In fact, it sometimes feels like the world of open-air automobiles belongs almost exclusively to Japanese and Europe, especially when looking at small, sport roadsters and mid-size convertible cruisers. Fear not, however, that the stars and stripes have completely abandoned the drop-top landscape. In fact, some of the most iconic vehicles in U.S. fleets allow you to open up the roof and feel the sun on your face. Let's take a look at the five best American convertibles for 2016.
1. 2016 Ford Mustang GT
The 2016 Ford Mustang GT convertible is the continuation of an American convertible that dates back to the mid-60s, and a vehicle that changed the game not just for Ford but for the entire concept of affordable performance. The Ford Mustang GT convertible pairs its automatic top with a 5.0-liter V-8 engine that's good for 435 horsepower and 400 lb-ft of torque, and it can be ordered with either a six-speed manual or six-speed automatic transmission. The eight-cylinder Mustang can hit 60-mph in roughly five seconds, which isn't bad considering the extra weight of the convertible mechanism.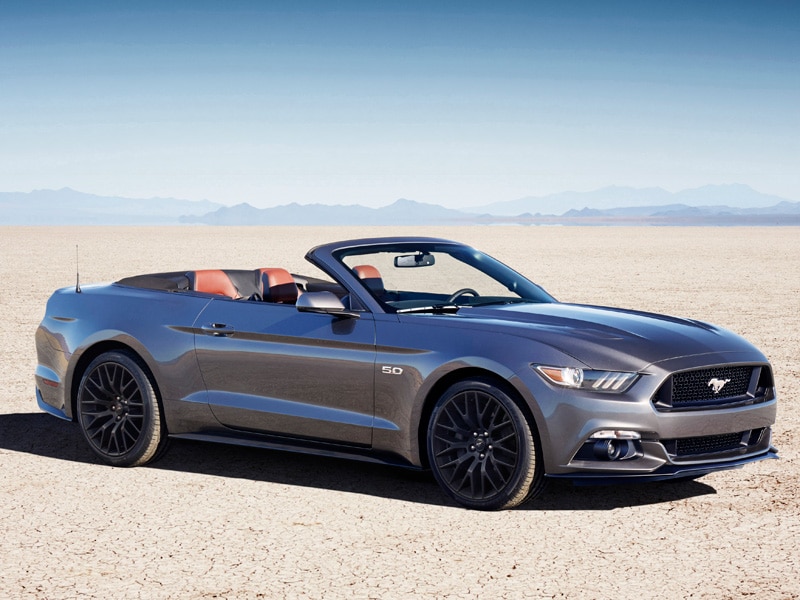 2. 2016 Jeep Wrangler Unlimited
The 2016 Jeep Wrangler Unlimited is an American convertible icon of a different sort, a rough and rugged SUV that just happens to feature a removable hard top (as well as a soft top that also peels back). Not only does the Jeep Wrangler Unlimited offer a selection of four-wheel drive systems and hardcore suspension and axle options, but it also seats as many as five passengers with a respectable level of comfort, making it a rarity on the convertible scene. All Wrangler Unlimited models are motivated by the same 285 horsepower, 3.6-liter V-6, which also generates 260 lb-ft of torque. Transmission choices for the Jeep include a six-speed manual and a five-speed automatic.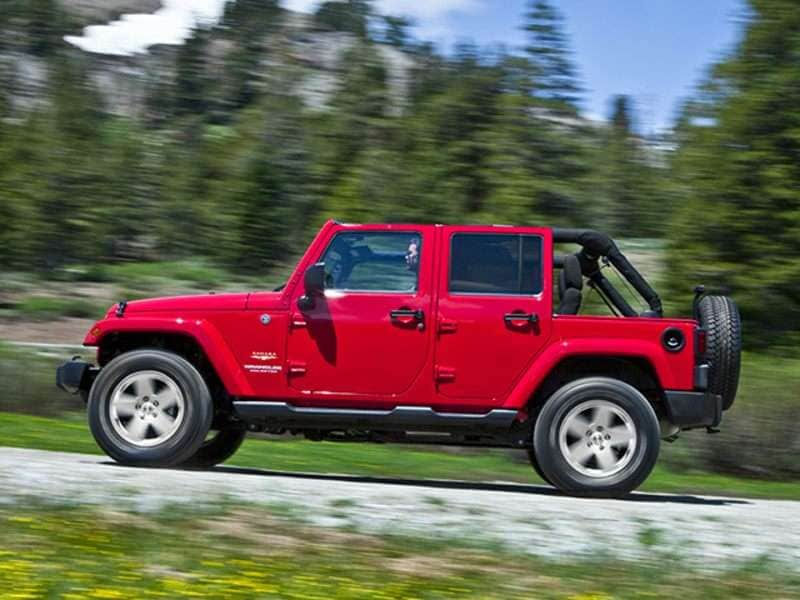 Photo by Toyota
3. 2016 Chevrolet Corvette Z06
The 2016 Chevrolet Corvette Z06 convertible is one of the most potent roadsters on the planet. It all starts with the Chevrolet Corvette Z06's supercharged V-8 engine, which pumps out a ludicrous 650 horsepower and 650 lb-ft of torque from its 6.2-liters of displacement (and is shifted via either a seven-speed manual or eight-speed automatic transmission). Other go-fast goodies included with the Z06: a magnetically-adaptive suspension system, enormous brakes, an extroverted aerodynamic body kit, and preternatural handling. You can go further down the 200-mph rabbit hole with a variety of Z06 options such as a comprehensive carbon fiber upgrade package as well as carbon ceramic brakes.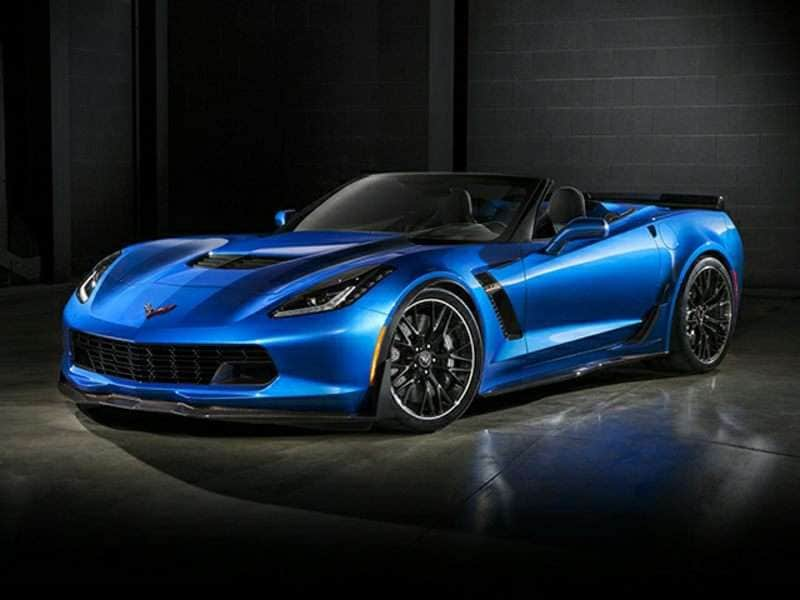 4. 2016 Buick Cascada
The 2016 Buick Cascada is an all-new American convertible (by way of GM's Opel division) that is looking to make in-roads in the mid-size segment. The Buick Cascada promises decent room for four riders along with a 200 horsepower, turbocharged 1.6-liter four-cylinder engine as standard equipment (that is also capable of pushing out 221 lb-ft of torque thanks to an overboost feature). The svelte Cascada features a six-speed automatic transmission, a good size trunk, and a fully automatic top, and it will aim to charm luxury buyers looking to stretch their dollar as much as possible at the entry-level.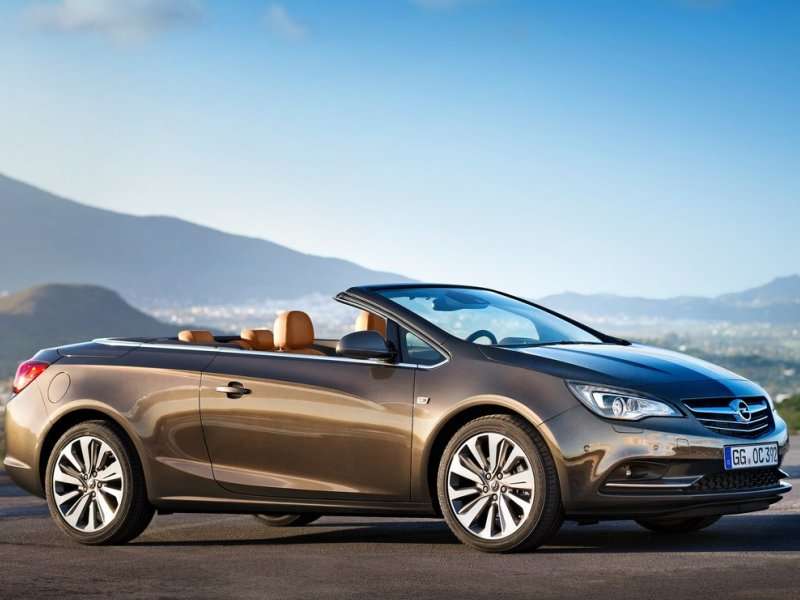 5. 2016 Chevrolet Camaro SS
The 2016 Chevrolet Camaro SS convertible goes head-to-head with its Mustang GT foe riding on an all-new platform for the current model year. Lighter and more powerful than ever before, the Chevrolet Camaro SS convertible offers 455 horsepower and 455 lb-ft of torque from its 6.2-liter V-8 engine. Also on tap in the Camaro SS drop top is the option of the same magnetically-controlled suspension system found in the Corvette Z06, giving the car a handling advantage over several of its modern muscle car competitors, and a power top that can be operated at speeds of up to 30-mph.