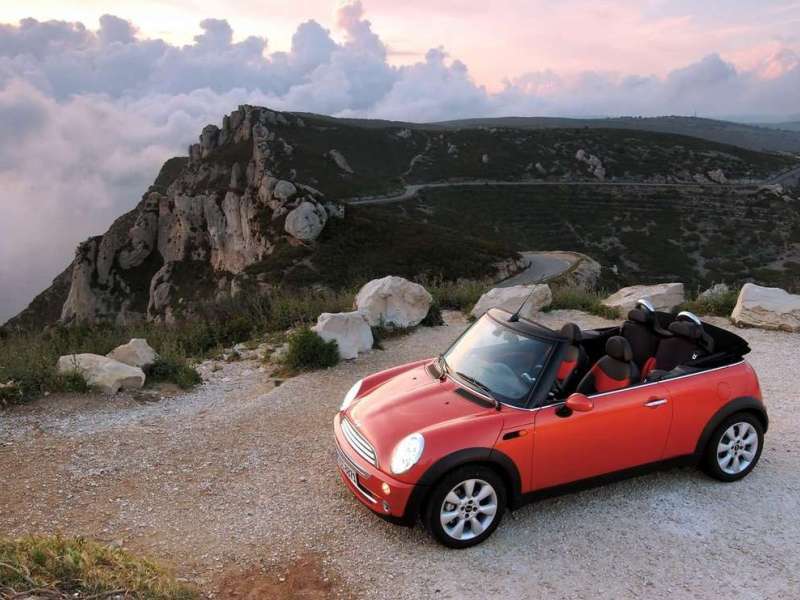 2005 mini cooper convertible
Affordable convertibles are out there, which means if you're looking to spend less than $30,000 but still want to have fun in the sun, then you shouldn't have any trouble finding the right open-air model.  Although there's not a ton of choice to be had in this particular price range (more options open up between $30k and $50k), the vehicles that are available are excellent choices in their respective categories, including dynamic sports cars, comfortable cruisers, and even a few budget-friendly subcompacts that have had their roofs peeled open.
Let's take a quick look at 5 affordable convertibles.
Affordable Convertibles - 01 - 2015 Ford Mustang
Squeaking in at just under our $30,000 cut-off with an MSRP of $29,100 is the all-new 2015 Ford Mustang convertible.  For that price you get a Ford Mustang convertible powered by a 300 horsepower, 3.7-liter V-6 engine that's also rated to produce 280 lb-ft of torque.  A six-speed manual transmission is standard with the redesigned Mustang convertible, but you can spec a six-speed automatic if you are more interested in relaxed cruising than absolute performance.  As with each 2015 Mustang model, the convertible edition benefits from an independent rear suspension system - a first for the muscle car, and an improvement guaranteed to contribute to a smoother ride and better handling.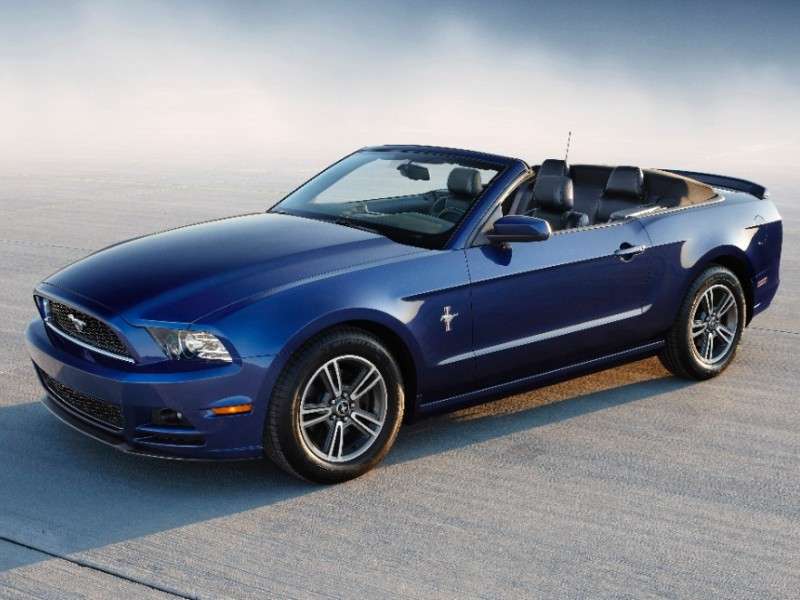 Affordable Convertibles - 02 - 2015 Mazda MX-5 Miata
The 2015 Mazda MX-5 Miata continues to present affordable convertible shoppers with one the best sports car experiences around.  The lightweight Mazda MX-5 Miata's balanced chassis and excellent suspension tuning give it a supernatural ability to hold the road through a corner, and the choice between either a standard cloth top or a retractable steel hard top adds an all-season aspect to the two-seat roadster.  Underneath the hood the Miata features a 2.0-liter, four-cylinder engine that provides 167 horsepower and 140 lb-ft of torque, with the choice of a five or six-speed manual transmission or a six-speed automatic.  The car's $23,970 window is sure to be more than a little negotiable once the next-generation 2016 edition appears next summer.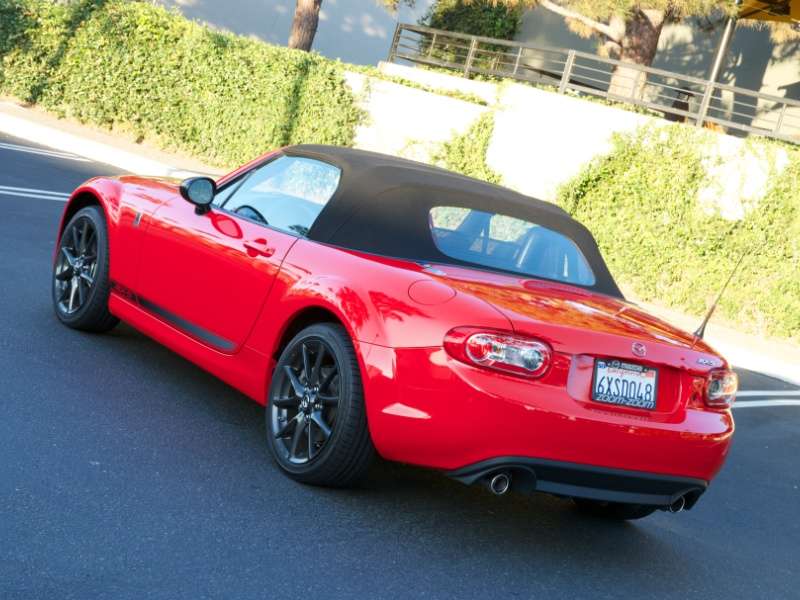 Affordable Convertibles - 03 - 2015 MINI Cooper Convertible
The 2015 MINI Cooper Convertible sticks with the tried and true 1.6-liter four-cylinder engine that it offered the year before, which gives it 121 horsepower and 114 lb-ft of torque (the Cooper hardtop now features a turbocharged three-cylinder engine)  A six-speed manual transmission handles the shifting duties for the base version of the MINI, with a six-speed automatic also available.  Pricing for the subcompact hovers around the $26,000 mark, unless you opt for the 181 horsepower Cooper S model (turbocharged, of course), or 208 horsepower John Cooper Works edition.  Of the two performance models, only the Cooper S clears our $30k price cap.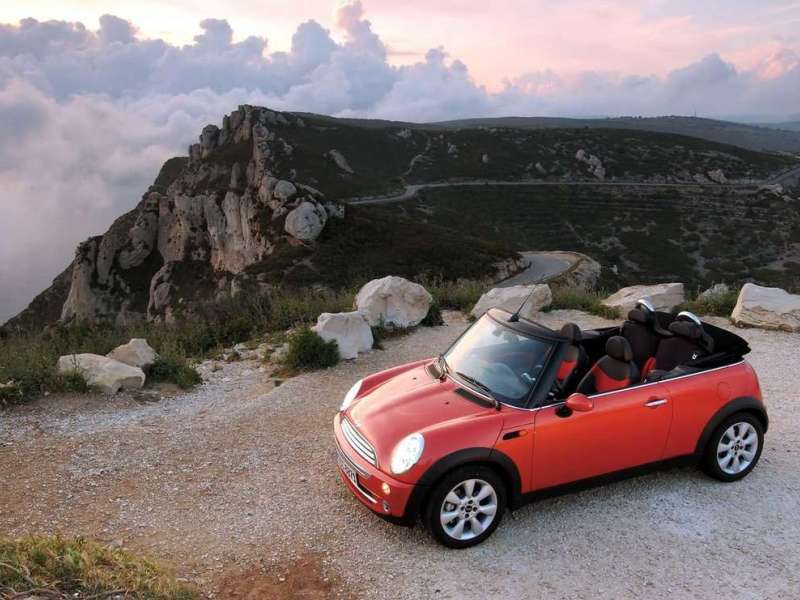 Affordable Convertibles - 04 - 2015 Smart Fortwo
The 2015 smart fortwo Passion Cabriolet gives you open-top fun for under $18,000.  Of course, it asks you to make a few sacrifices in the process, such as saying goodbye to the back seat or anything resembling a trunk.  The Smart Fortwo Passion Cabriolet is a city car through and through, and its ultra-compact size and its 1.0-liter, four-cylinder engine's 70 horsepower and 68 lb-ft of torque are better suited to urban exploration than highway jaunts.  You'll also get good fuel mileage from this drop-top - 36-mpg in combined driving - thanks to its five-speed automated manual transmission.  Keep in mind that it's just the center of the Smart's roof that actually opens, making it more like an enormous sunroof than a traditional convertible.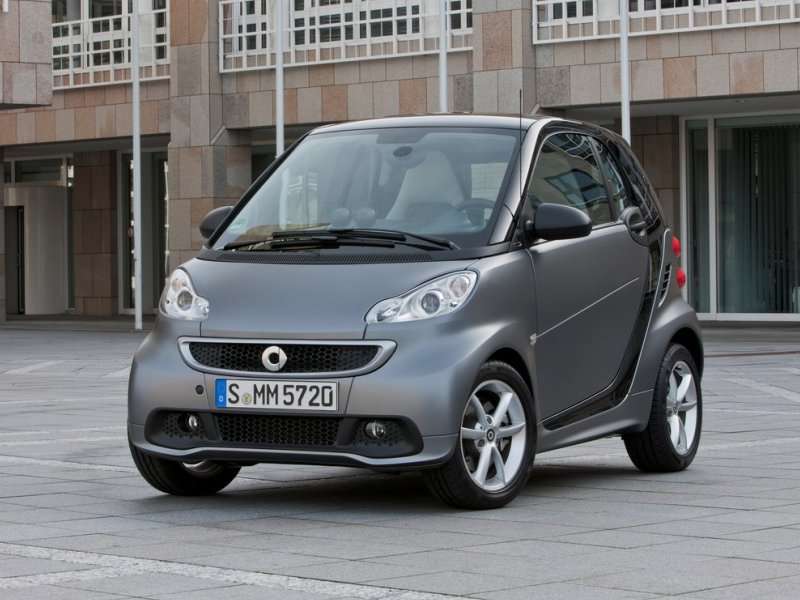 Affordable Convertibles - 05 - 2015 Fiat 500c
Like the Smart Fortwo, the 2015 FIAT 500C is another center-folding ragtop in the European tradition.  At the very least, however, the Fiat 500c's $19,945 starting price gets you vestigial rear seats as well as a bit more cargo room (especially with the back row folded forward.  Power for the base 500c is listed at 101 horses and 98 lb-ft of torque from a 1.4-liter four-cylinder, but more grunt is available from two turbocharged versions of this same engine: the 135 horsepower 500c Turbo and the 160 horsepower 500c Abarth.  The latter also delivers an upgraded suspension system and a loud performance exhaust system.  Transmission choices for the Fiat include a five-speed manual and a six-speed automatic.