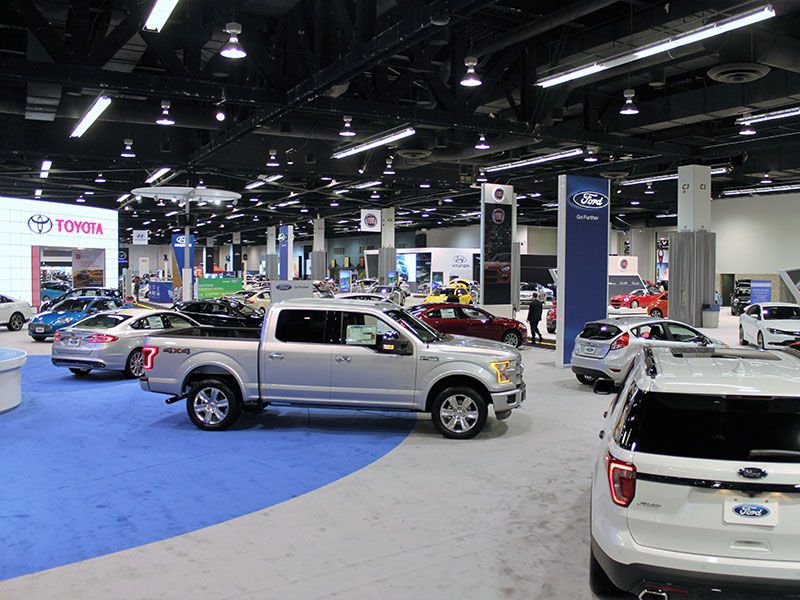 FloorAtmosphere2 at Orange County Auto Show
Contrary to the belief of some, the real stars of Orange County aren't the women in The Real Housewives of Orange County. Nope, here in SoCal, our cars are the stars, and some 600 of them (cars, sport utes, exotics, vans, and trucks) were on display at the 2017 Orange County International Auto Show, which occupied 25 percent more floor space at the Anaheim Convention Center than it did last year. Prior to the show opening to the public, I wandered the floor and photographed some of the significant vehicles, plus as few others that caught my eye. Enjoy the tour.
Honda Civic Hatchback
The new Honda Civic has left the starting blocks like Usain Bolt seeking Olympic gold. And now, with the debut of the handy new 5-door hatchback, its sales likely will get even better. This model, an EX-L with navigation, has an MSRP of $25,300. With a turbo 1.5-liter 4-cylinder sending 125 horsepower to the front wheels via a continuously variable transmission, this not-so-compact Honda gets an honest 40 MPG on the highway. Impressive.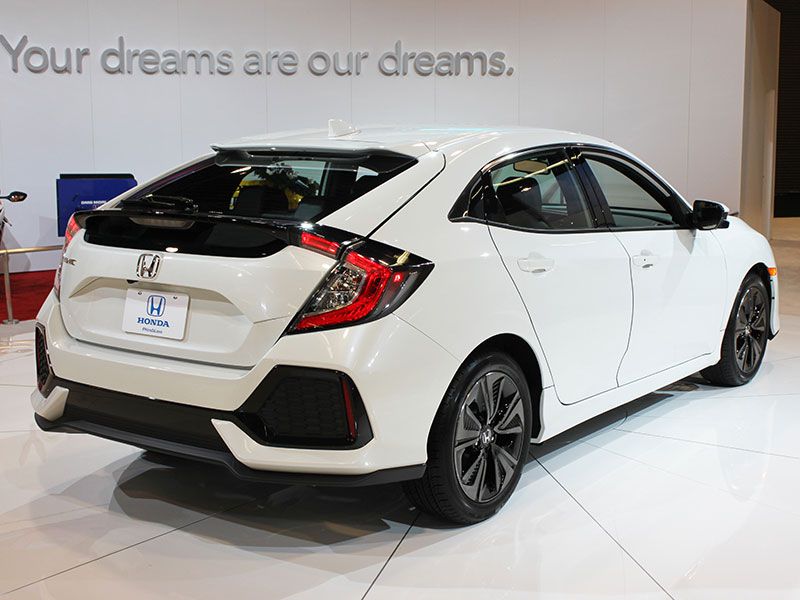 Hyundai Elantra Eco
Hey, if Honda can get 40 mpg with a non-hybrid, so can Hyundai. The new Elantra Eco is powered by a turbocharged 1.4-liter 4-cylinder that mates to a 7-speed dual-clutch automatic for improved efficiency. Tall-sidewall tires with super low rolling resistance further aid fuel economy. MSRP: $21,485.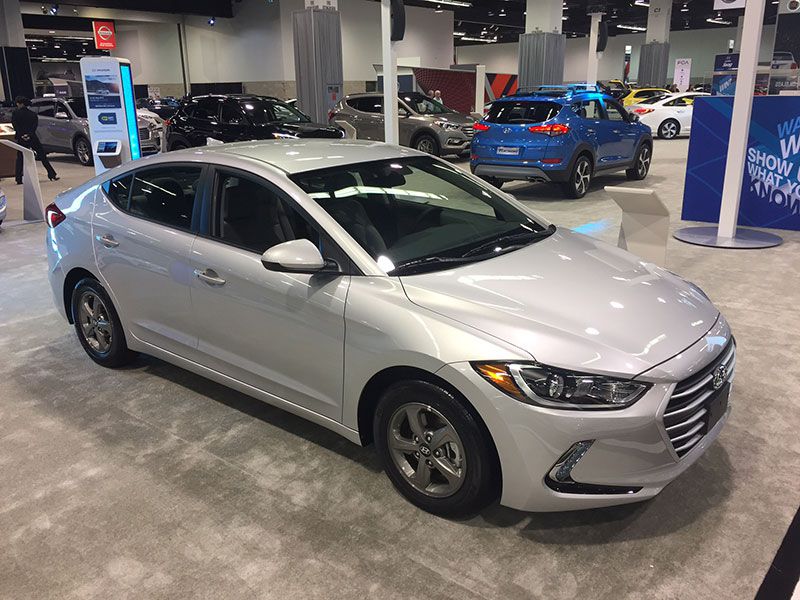 Kia Telluride
Ever seen a Kia this big? Nor had we. Although the Telluride, revealed earlier this year at Detroit, is a concept vehicle, it proves the Korean company may want a big brother for the Sorento. Beneath the blocky body with the suicide rear doors is a hybrid powertrain featuring a 3.5-liter gasoline V6 and an electric motor. What do you think of those 22s?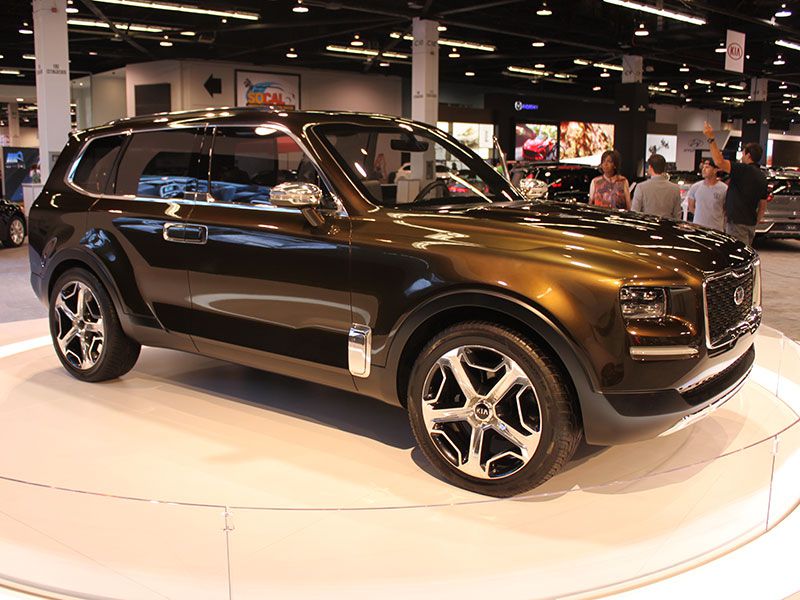 Volvo XC90
If you were worried that Chinese ownership would destroy Volvo, think again. The new XC90 is a beautiful SUV, and although this SUV starts at about $50,000, this Inscription model leaves the lot at $66,675. Besides heated and cooled seats, this Inception has lots of leather and wood, plus a swanky Bowers and Wilkins audio system. This Volvo is built in Sweden, as it should be, and it has that look, especially inside.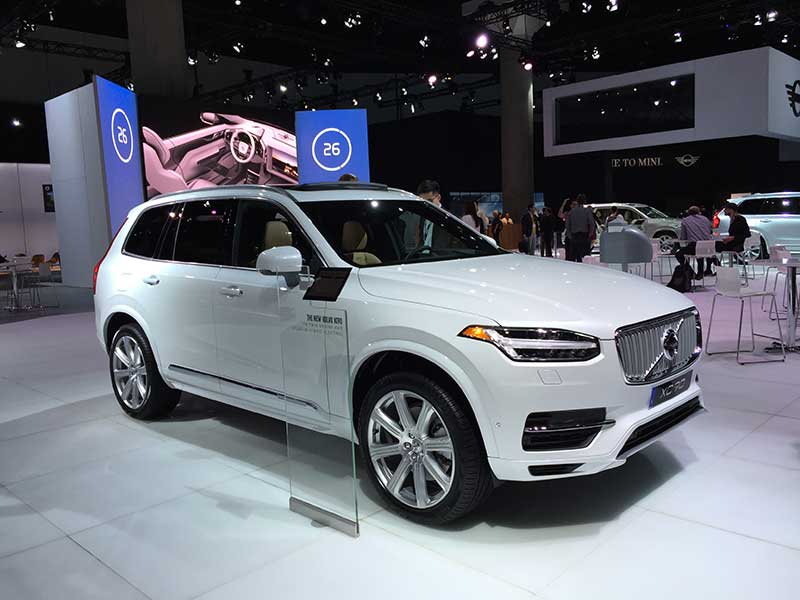 Photo by Rex Torres
Volvo S90
The handsome sedan, built on the same architecture as the XC90, is also available as an Inscription model. This particular S90 Inscription, with an MSRP of $66,450, boasts Pilot Assist, which controls the S90's steering, braking, and accelerator. "You can let go of the wheel," explained a friendly spokeswoman, "but Volvo does not recommend it. It's not meant to drive you from point A to point B; it's just there to help you."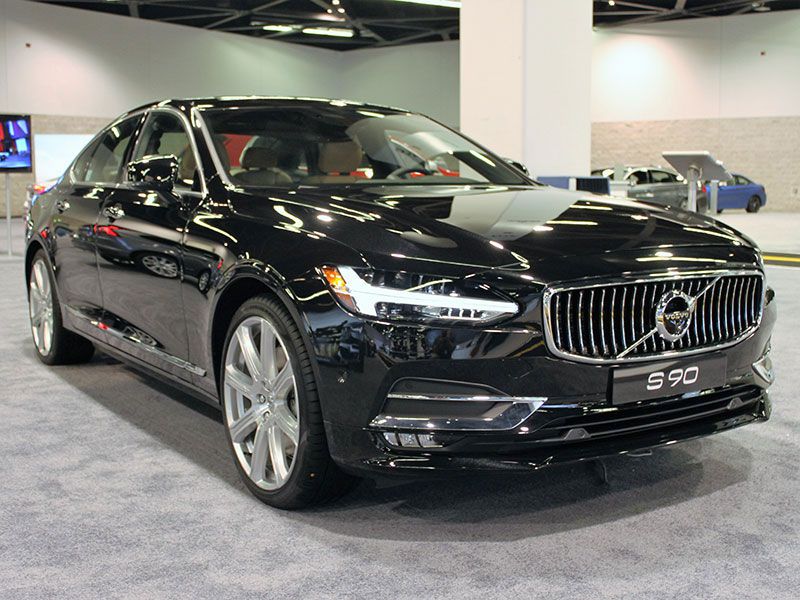 2018 Chevrolet Equinox
Here's the all-new Equinox, unveiled recently in Chicago and now in Anaheim. This 5-seat crossover, loaded with safety and connectivity tech, will be available with three different engines: a 1.5-liter turbo inline-4, a 2.0-liter turbo inline-4, and a new 1.6 turbodiesel. This last engine, built by GM and promised to be quiet, is expected to give the 2018 Equinox an EPA rating of 40 MPG on the highway.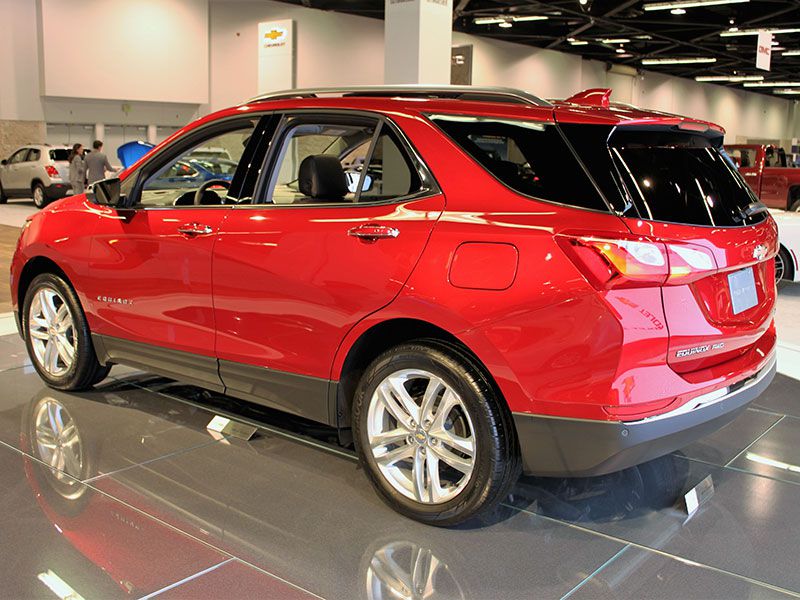 Chevrolet Bolt
This new EV from Chevrolet has an EPA-certified range of 238 miles. Enough said.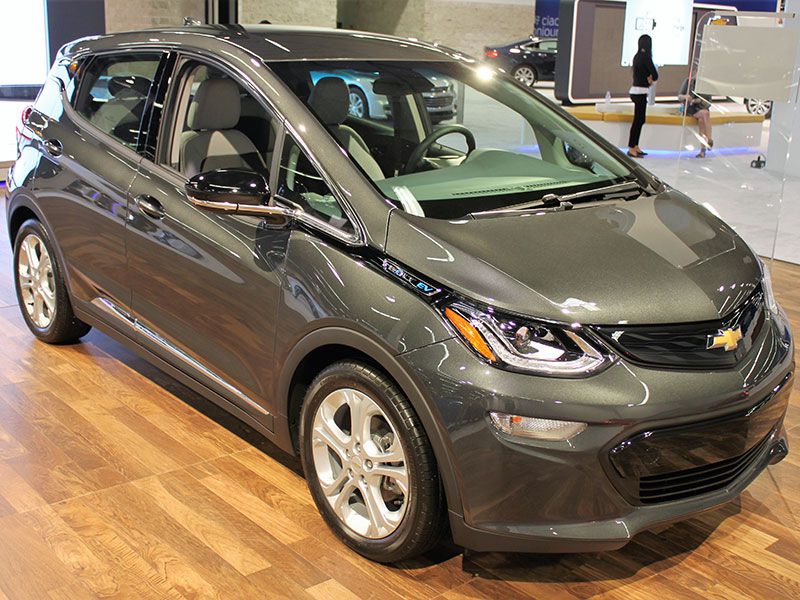 Jaguar F-Type SVR Coupe
"Yeah, baby!" Even if that's not said in an Austin Powers sort of way, that's the reaction most folks have when they see this potent new F-Type SVR, the fastest production Jag ever. Besides a sultry shape, this English rocket has a supercharged 575-horsepower V-8. The F-Type SVR, says Jag, has a top speed of 200 mph.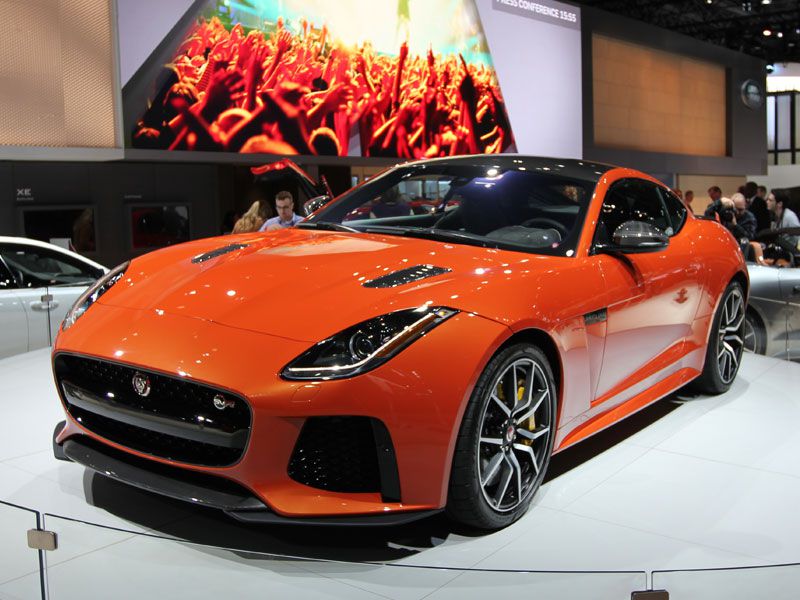 Photo by TJ Keon
2017 Ford SVT Raptor
The previous SVT Raptor, a Baja bred race truck for the streets, was a huge success for Ford, thanks in no small way to its big iron-block 6.2-liter V8. Now, for 2017, Ford has switched to aluminum—for the body and engine. The new powertrain, featuring a twin-turbo aluminum-block 3.5-liter V6 mated to a new 10-speed automatic, is rumored to have 450 horsepower. Will a V-6 Raptor succeed?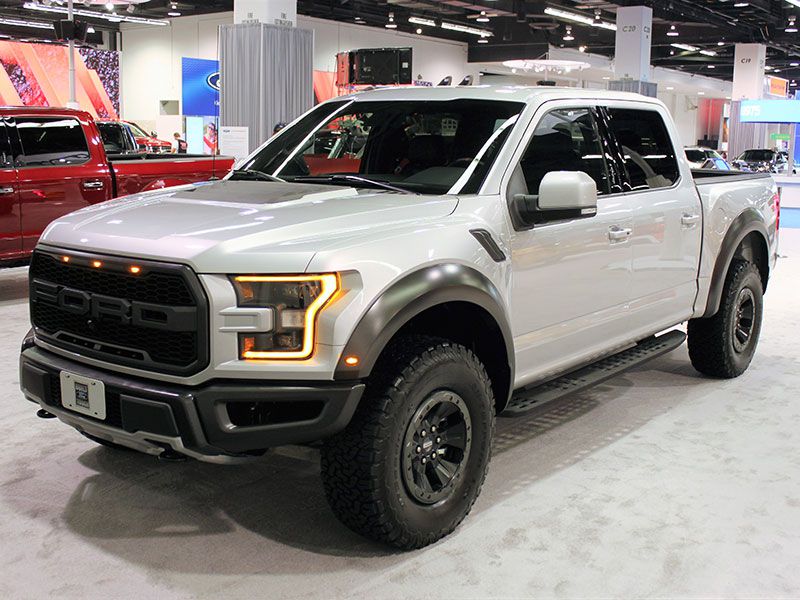 Ford Focus RS
The RS is to the Focus what the Shelby GT350 is to the Mustang. In other words, it's the most potent Focus you can get. A turbocharged 2.3-liter with 350-horsepower takes care of the acceleration. But the RS also loves to frolic on a race course, aided by a sophisticated all-wheel-drive system that sends power where it's best used.