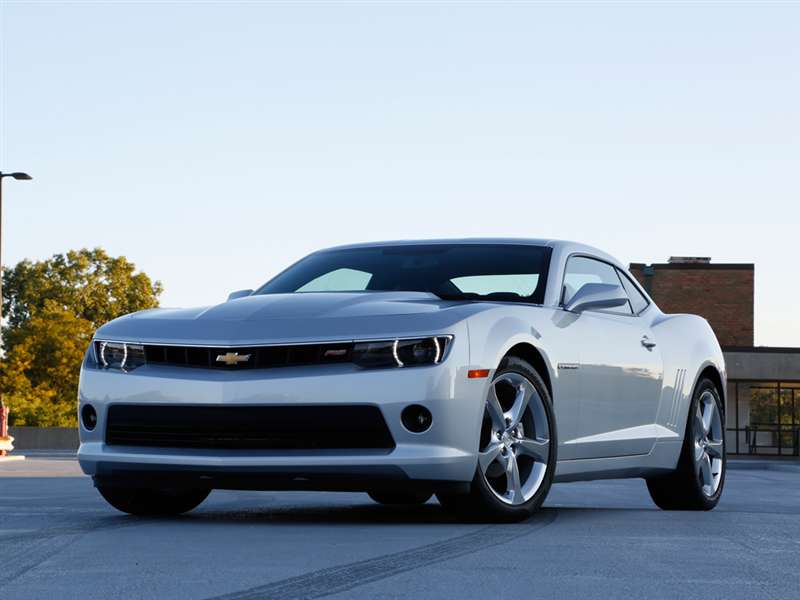 There is nothing quite like that wonderful sensation of flexing your right hand and having an engine roar to life. Having a vehicle with a boot full of horsepower is very intoxicating when it comes to motoring enjoyment. You might think that getting big horsepower means shelling out the big bucks - but not so. We have a compiled a list of ten vehicles that have 300 plus horsepower and cost under $40,000.
Chevrolet Camaro 1SS: 426 Horsepower, $33,505
The Chevrolet Camaro is not only one of the most distinctive vehicles on sale today, it also happens to be one of most powerful. A 6.2L V8 engine produces 426 horsepower and 420 pound-feet of torque. You have the pick of either a six-speed manual or automatic transmission to get the power to the rear-wheels. The standard SS model gets a limited-slip differential and a set of four-piston Brembo brakes to keep this muscle car in check.
Dodge Charger R/T: 370 Horsepower, $33,595
The Dodge Charger has always been one mean looking and sounding sedan. The recent refresh for the 2015 model year only reinforces that with revised front end and LED lighting. R/T models pack a 5.7L HEMI V8 with 370 horsepower and 395 pound-feet of torque. This is paired up to an eight-speed automatic transmission that has a sports mode to hold onto gears a bit longer. Dodge also includes a set of metal paddles on the steering wheel so that you'll able to control the automatic. Finishing off the R/T is a performance suspension and dual performance exhaust system. Considering what you get for just under $34,000, the Charger R/T is quite the steal.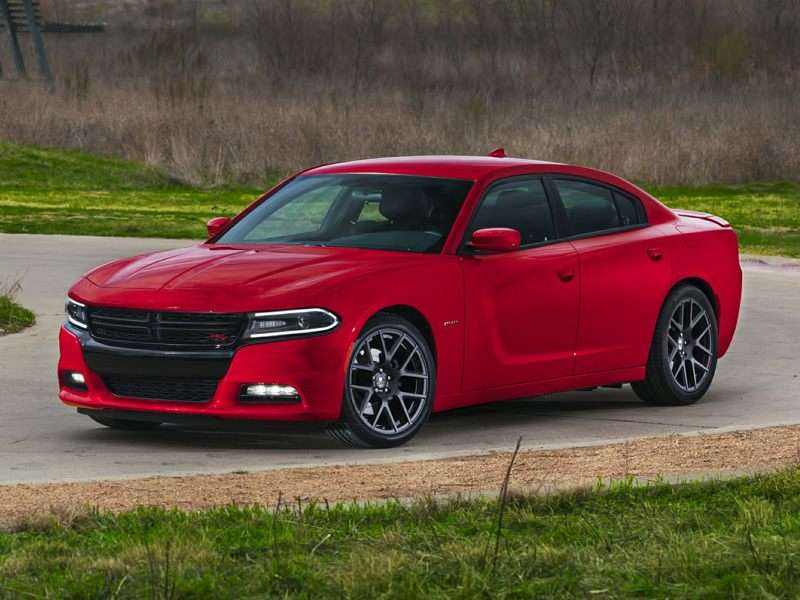 Dodge Challenger R/T: 375 Horsepower, $31,995
The idea of V8 power sounds good to you, but you want it in two-door form? Don't worry, Dodge has you covered there with the Challenger R/T. Instead of taking bits and pieces of the iconic Challenger from the 70's and building a coupe around that, Dodge designers took the 70's Challenger and gave it a splash of modern-ness. From the gun barrel headlights and split grille, to the long, rectangular taillight, the modern Challenger does retro right. A 5.7L HEMI V8 powers the Challenger, delivering 375 horsepower and 410 pound-feet of torque. You have the choice of either six-speed manual or eight-speed automatic.
If you want to stand out a little bit more with your Challenger, Dodge offers a Shaker package that includes the iconic dual cowl shaker hood, a MOPAR air intake, and the Super Track Pack that includes a sport suspension and heavy-duty brakes. The cost? The Shaker adds $3,700 to the R/T's bottom-line.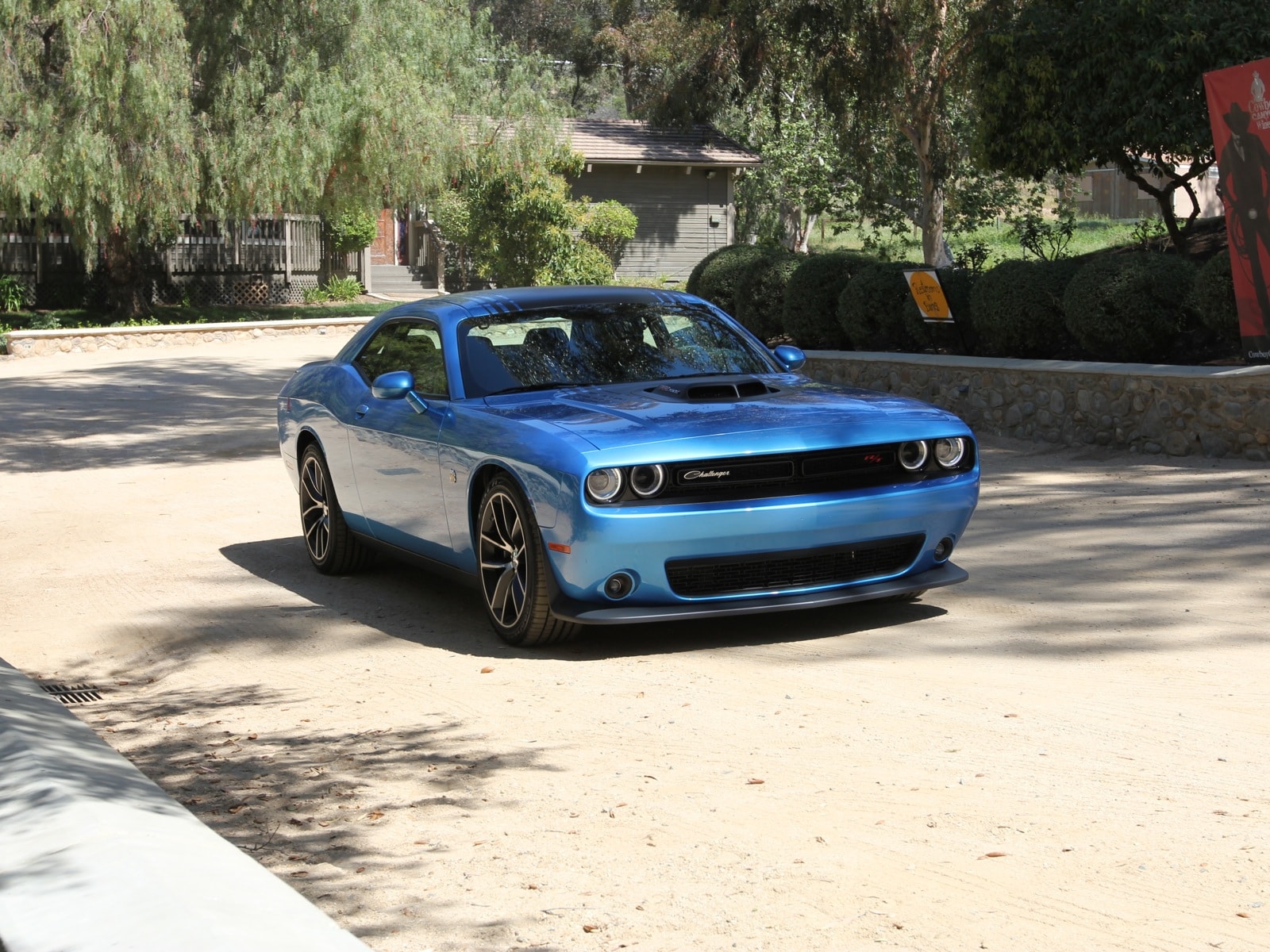 Ford Mustang EcoBoost: 310 Horsepower, $25,300
Now before you start saying that four-cylinders have no business being on a 300 horsepower list, allow us to introduce the Ford Mustang EcoBoost. This version of the iconic Mustang has a 2.3L turbocharged four-cylinder with 310 horsepower and 320 pound-feet of torque. Not only will it give you a big grin on your face, it will also return 22 MPG in the city and 31 MPG on the highway. See, you can have your cake and eat it too.
Now, if you want to amp up the performance, you can order a performance package that includes larger brakes, summer performance tires, a sport suspension tuning, and a new rear axle ratio to improve acceleration. It will only set you back a cool $1,995.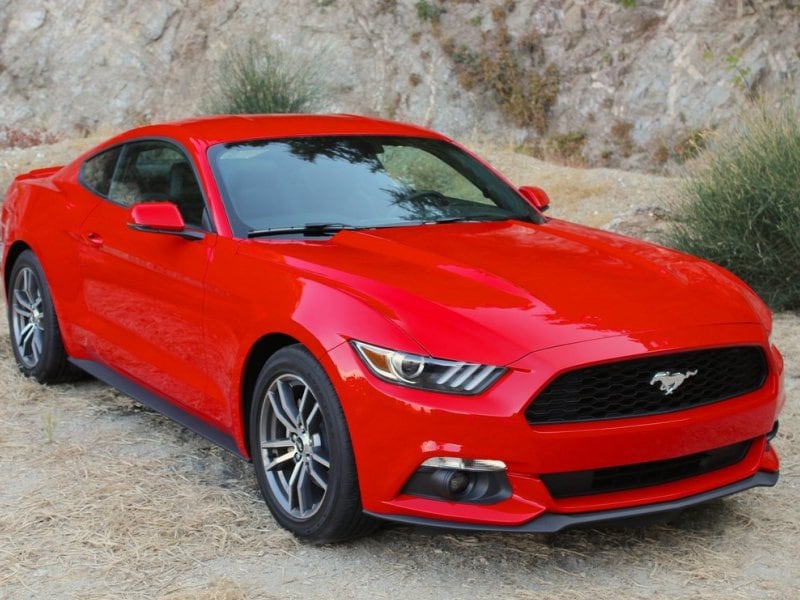 Ford Mustang GT: 435 Horsepower, $32,300
If you must have V8 power in your Ford Mustang, then you'll be happy to hear the GT with the 5.0L V8 is on our list. For a base price of $32,300, you get 435 horsepower and 400 pound-feet of torque under your control. This is paired up to either a six-speed manual or automatic. Like the EcoBoost, the GT gets its own optional performance package with such items as Brembo brakes, summer performance tires with 19-inch wheels, new rear axle, stiffer chassis, and special tuning to the stability control and anti-lock brakes. The package doesn't break the bank as it costs $2,495 on top of the base price.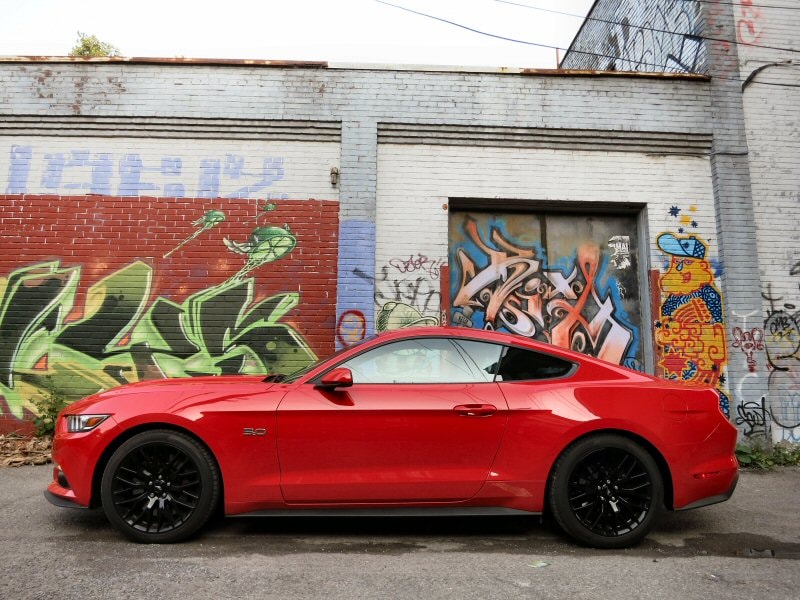 Photo by Benjamin Hunting
Hyundai Genesis 3.8: 311 Horsepower, $38,000
Can you get a luxury sedan with 300 horsepower that stills comes well equipped for under $40,000? Hyundai says yes with the Genesis. Let's start with the engine. The Genesis comes standard with a 3.8L V6 with 311 horsepower and 293 pound-feet of torque. This being a Hyundai, the Genesis comes fully stocked with standard equipment. The base model gets 18-inch alloy wheels, automatic headlights, rain-sensing wipers, leather seats, 12-way power adjustments for the front seats, dual-zone automatic climate control, and an eight-inch touchscreen with navigation.
And the price? The Genesis 3.8 starts at $38,000.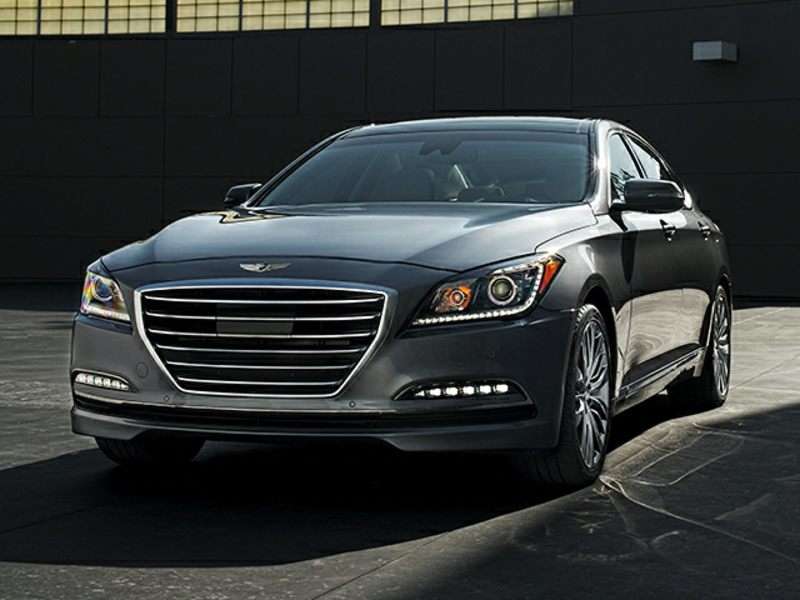 Hyundai Genesis 3.8 Coupe: 348 Horsepower, $26,750
If you are looking for a punchy V6 coupe that won't break the bank, then the Hyundai Genesis coupe is the ticket. With a 3.8L V6 producing 348 horsepower and 295 pound-feet, the Genesis coupe can hit 60 MPH in about six seconds. Helping put a grin on your face is a sports-tuned suspension that keeps the coupe flat in corners. If you want a bit more sport, you can get the R-Spec version which adds Brembo brakes, track tuned suspension, and a limited-slip differential for only an extra $2,750.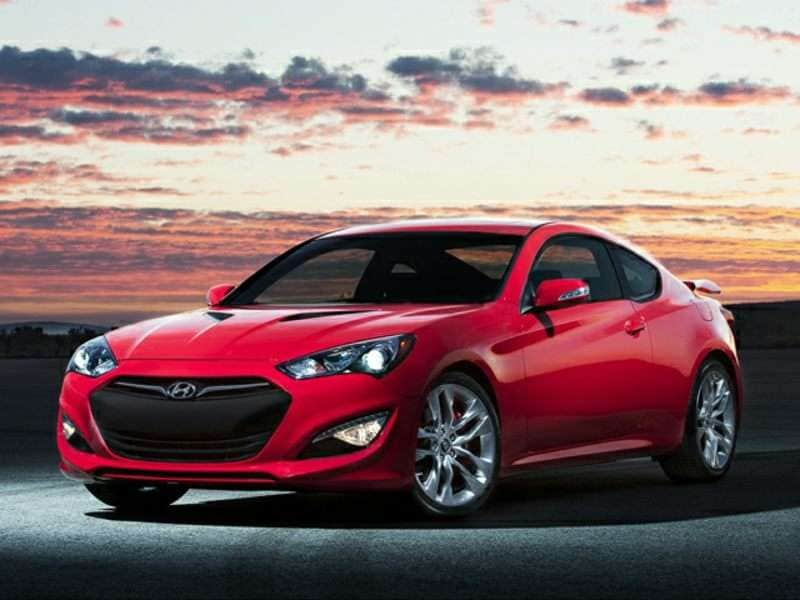 Nissan 370Z: 332 Horsepower, $29,990
Even though the Nissan 370Z is one of the oldest models on the list - the current model was introduced in 2009 - it's still an excellent value for what you get. A 3.7L V6 pumps out 337 horsepower and 270 pound-feet of torque. A six-speed manual comes standard and features a clever piece of tech. When you shift, the vehicle will automatically blip the throttle to allow for a smoother shift between gears.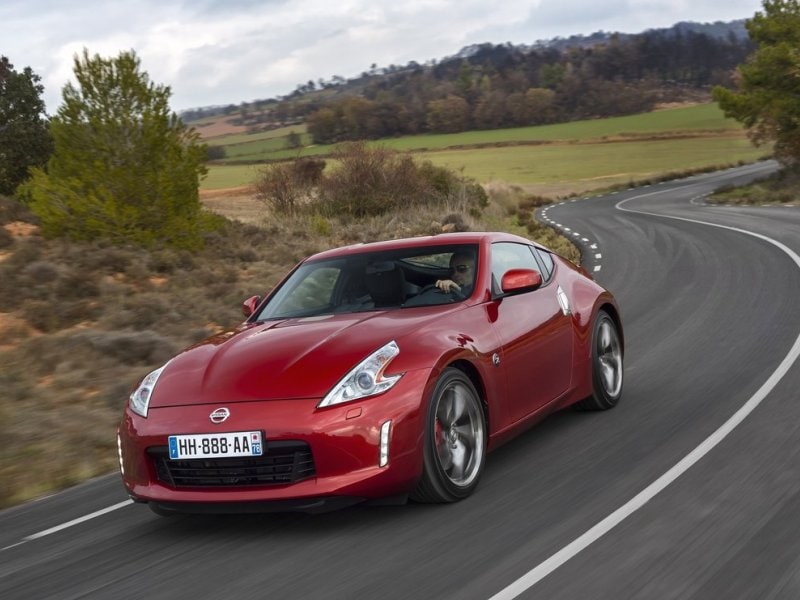 Ram 1500 Express: 395 Horsepower, $28,590
Yes, it is a pickup truck. But the Ram 1500 Express is one of the least expensive ways to get a V8. Consider this, you can get into a regular cab Ram 1500 Express with a 5.7L HEMI V8 producing 395 horsepower and 410 pound-feet for only $28,590. That price also includes an eight-speed automatic and the ability to tow 6,025 pounds. Now, you can opt for a quad or a crew cab to carry more than three people, but it will set you back $33,090 for the quad cab and $35,885 for the crew cab.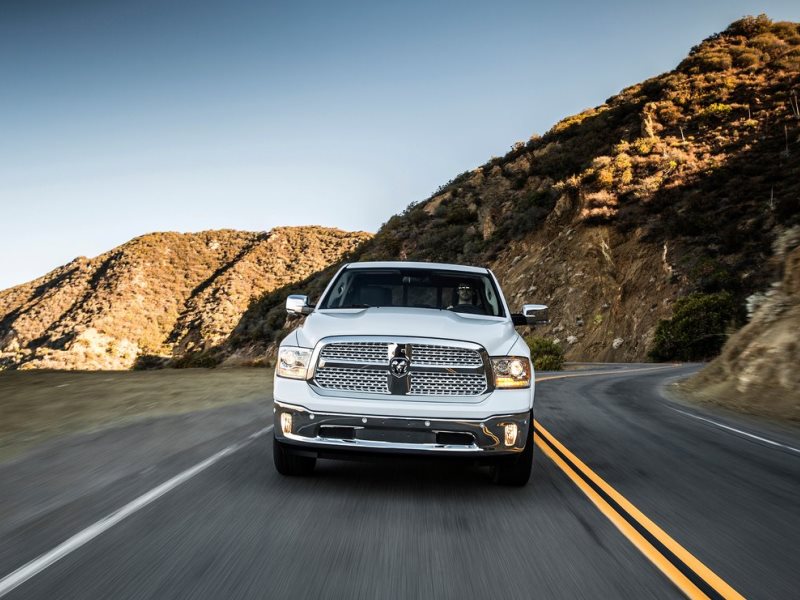 Subaru WRX STI: 305 Horsepower, $34,695
With great power comes great responsibility. Subaru takes this to heart with the WRX STI. Sure it may have 305 horsepower and 290 pound-feet coming from a turbocharged boxer-four, but Subaru is wise enough to have one of the more advanced all-wheel drive systems in a vehicle. The system allows a driver to set the amount of power going to the front and rear wheels. This means if you feel like having your STI be a little tail happy, you can set it up for that. You can choose from a couple of pre-set settings if you don't feel like messing around.