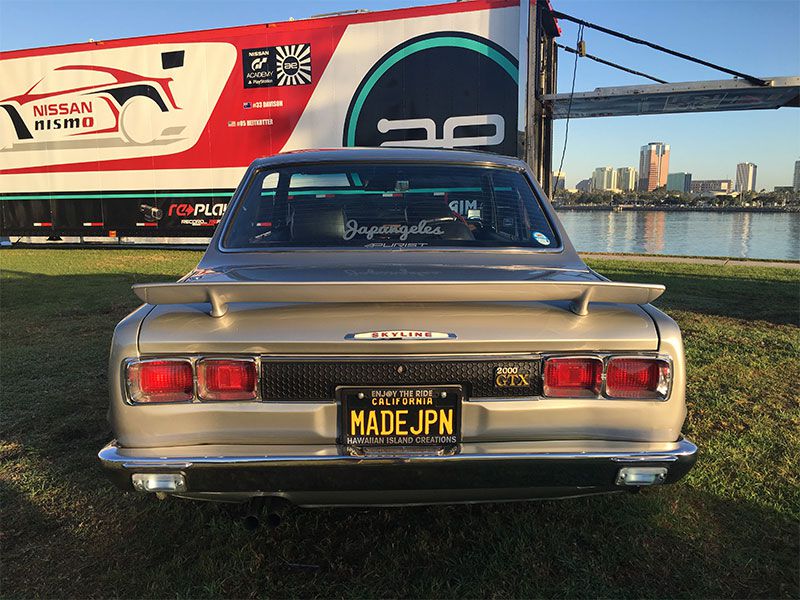 1971 Nissan Skyline GT X rear view
When it comes to classics and car shows, the big Bel Airs and flashy Caddys of yesteryear are what usually come to mind. It's hard to believe that the Japanese brands began to hit the States in the 1960s, officially qualifying them as classics today. Held in Long Beach, CA for the 12th year, the Japanese Classic Car Show has become one of the biggest and best places to spot these oldies (but goodies), aside from the actual private collections maintained by Honda, Mazda, Nissan and Toyota. Ranging from the early '60s to early '90s, these cars resonate with both Boomers and Gen-Xers. Take a look at these 30 cars we spotted at the show - how many do you remember?
1960 Subaru 360
Look again, that's no Beetle. The Subaru 360 was the brand's first automobile, and was manufactured from 1958-1971.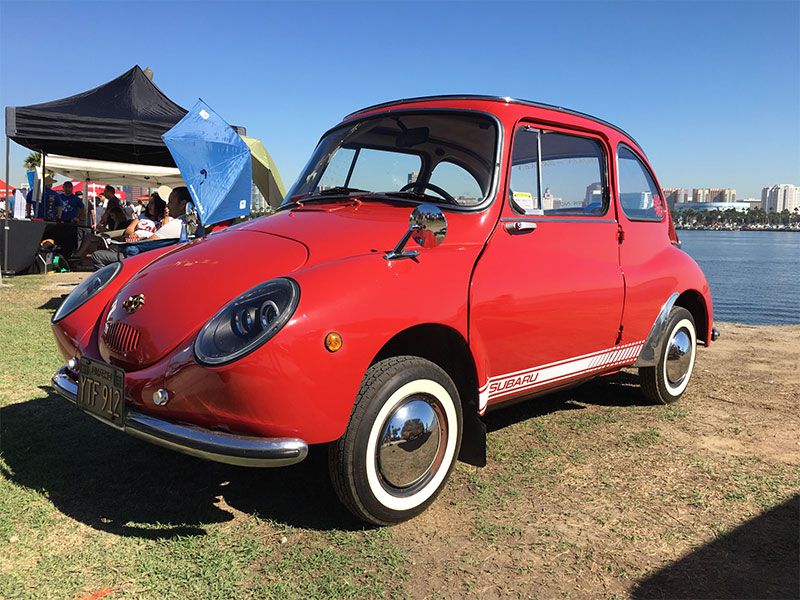 Hino Contessa (1961-1967)
If you've never heard of Hino Motors, don't worry - not a lot of people in the U.S. have. While the Japanese company is now a subsidiary of Toyota, back when they were making the Contessa they had a business relationship with the French automaker known as Renault. This rare car was brought over from Japan and was even right hand drive.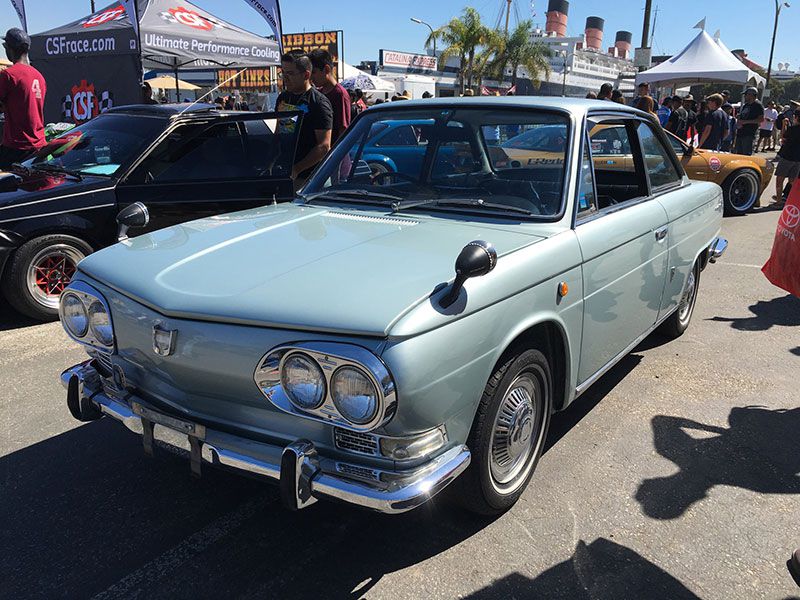 1967 Honda N600
Honda planned a big reveal at the show of this 1967 Honda N600, which the brand has lovingly named "Series One." The car is significant because it was the very first Honda ever brought over from Japan to United States soil. This car was immaculately restored and the original owner, accompanied by his parents, were on site at the show.
1967 Mazda Cosmo Sport
The 1967 Mazda Cosmo sport is very swanky. This model served as a "halo" vehicle for the brand throughout its entire production run, from 1967-1995. We all love the MX-5 Miata of course, but looking at this Cosmo coupe makes us wish they were still around today.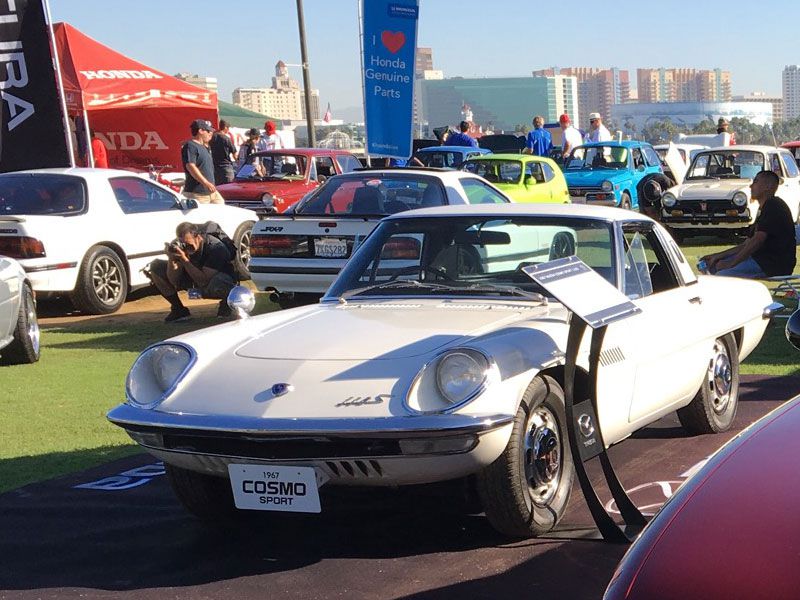 Toyota 2000 GT (1967-1970)
This early sports car effort by Toyota, produced from 1967-1970, is sporty, gorgeous and dare we say, exotic? That long hood and sloping roofline makes the car look like something Italian from this time period.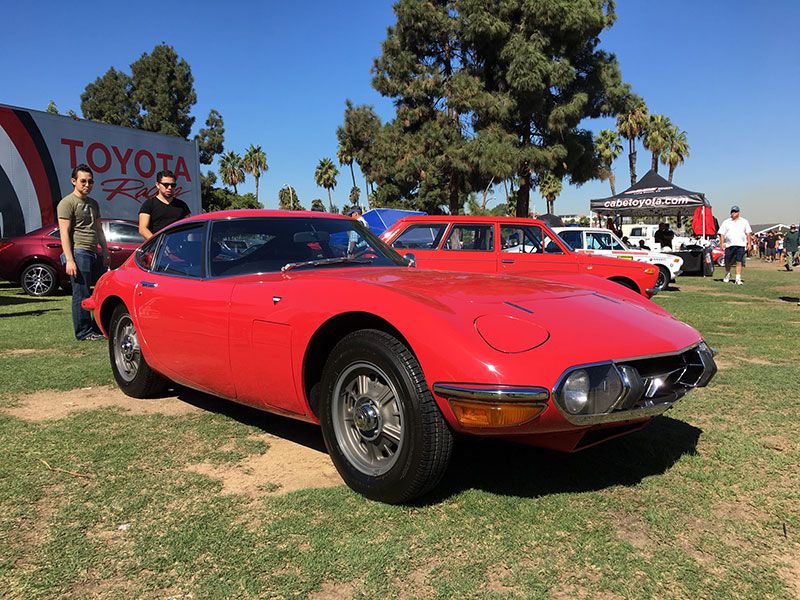 Toyota Corolla Wagon (1960s)
I love imagining spotting one of these Toyota Corolla wagons on the road in the 1960s, driving right alongside one of those behemoth wood-paneled American giants — how bizarre this little car must've seemed! This larger "wagon" version of the Corolla is definitely smaller than a Toyota Yaris today.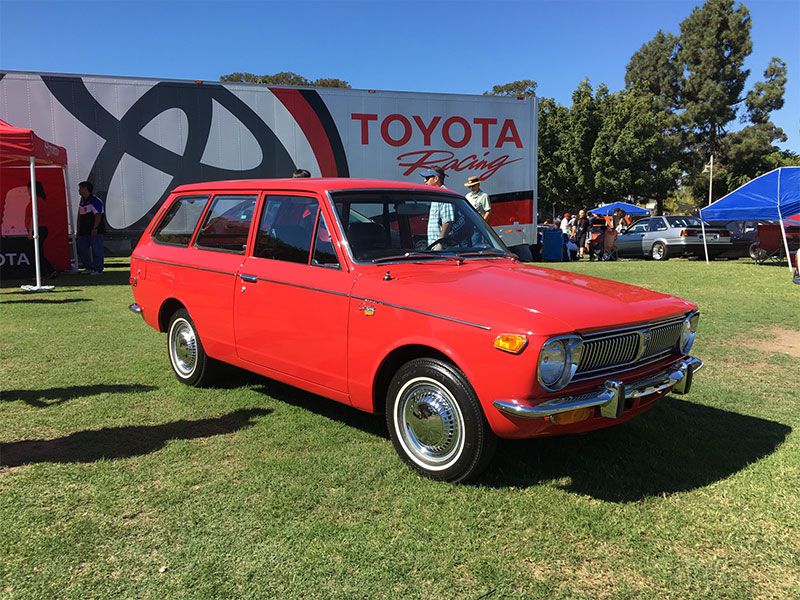 1969 Subaru 360 Van
Just like the 360's two-doored sibling was remincent of a Beetle, this Subaru 360 Van could easily pass for a VW Bus, but on a smaller scale. Despite the fact that this van never made it to Subie dealerships stateside, this one made it over from Japan.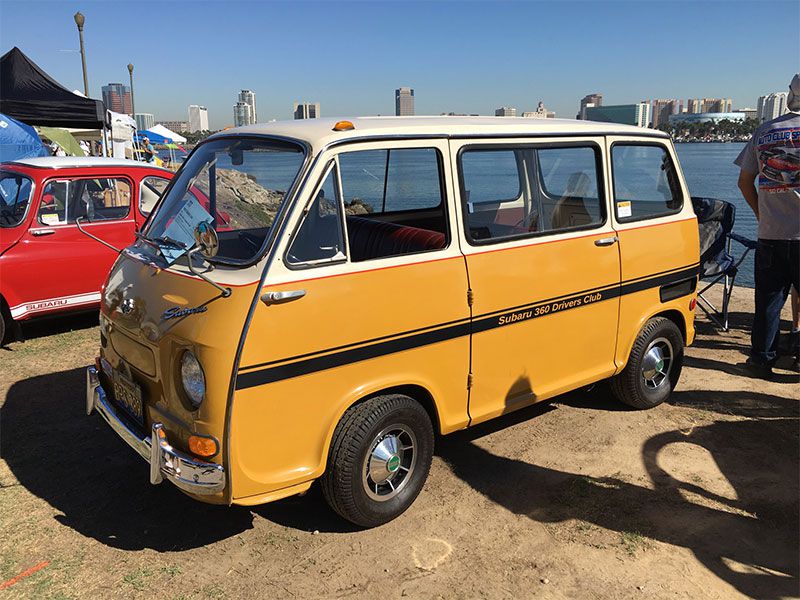 1969 Nissan Patrol K60
Fun fact: the Nissan Patrol name is still around today in many countries around the world, except for North America. We know the Patrol in America as the latest generation Armada. The Patrol is very rare and got a lot of attention at the Nissan booth during the show.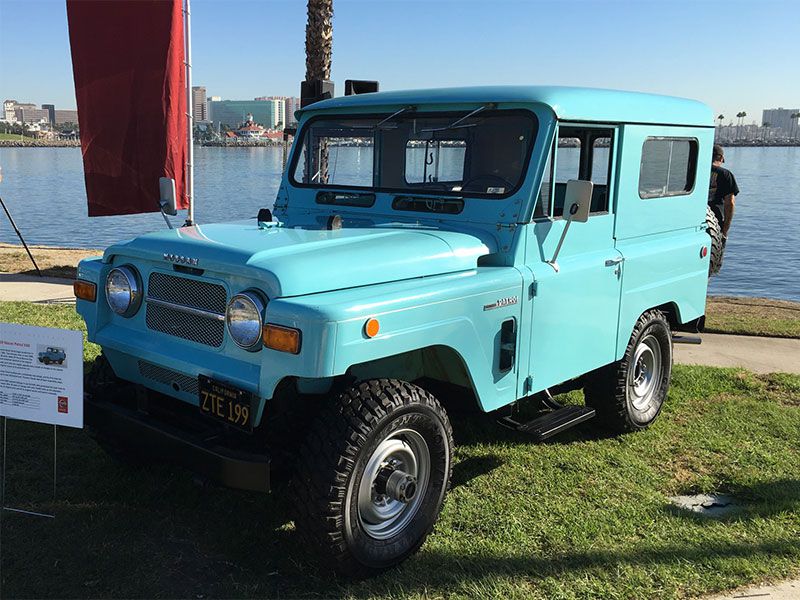 Datsun Pickups (1970s)
These '70s Datsun pickups are big on the Japanese Classic Car Show scene. Back when Nissan was still Datsun, they didn't even give their truck models a name, they were just called "pickups."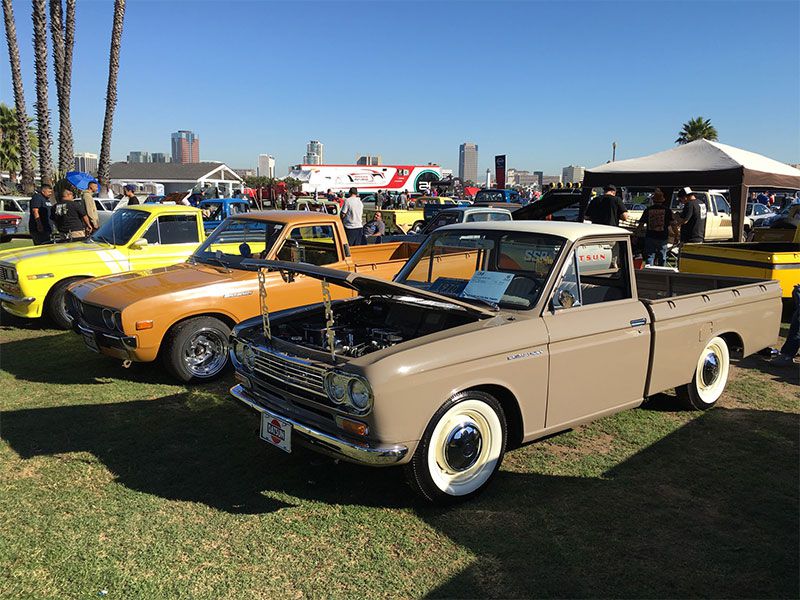 Mazda RX-3 (1971-1978)
One of my personal favorites at the show, the blue and white Mazda RX-3 was in mint condition and the perfect representation of what a Japanese car from the '70s looked like. There were many of these on the lawn at the show that day, but the perfect paint and "Mazda" badging emblazoned on the side of the car really made this RX-3 stand out.