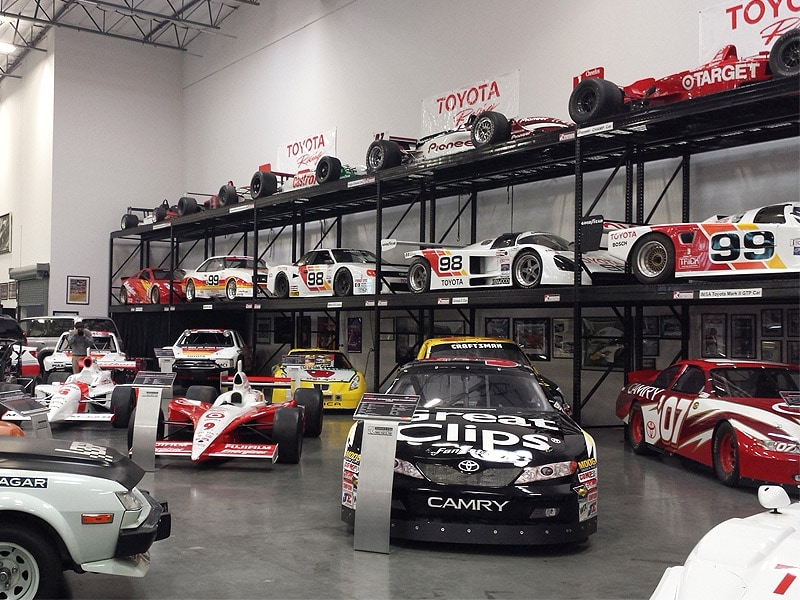 Toyota Museum Torrance Race Car Room
Opened in January 2000, the Toyota Museum in Torrance, CA houses a collection of milestone vehicles representing Toyota's history in the U.S. It is valued at over $17 million, and includes vehicles dating from 1958 to 2013, as well as a considerable assortment of motorsports vehicles. 
The museum is open to the public, with reservations required. To schedule an appointment, contact Susan Sanborn at 310-468-8726 or email susan_sanborn@toyota.com.
1936 'Classic' Model AA
The Toyota Classic 1936 is a replica of the Model AA originally introduced to the public in 1936 as Toyota's first passenger car.
4-cylinder OHV
97 hp @ 4,800 rpm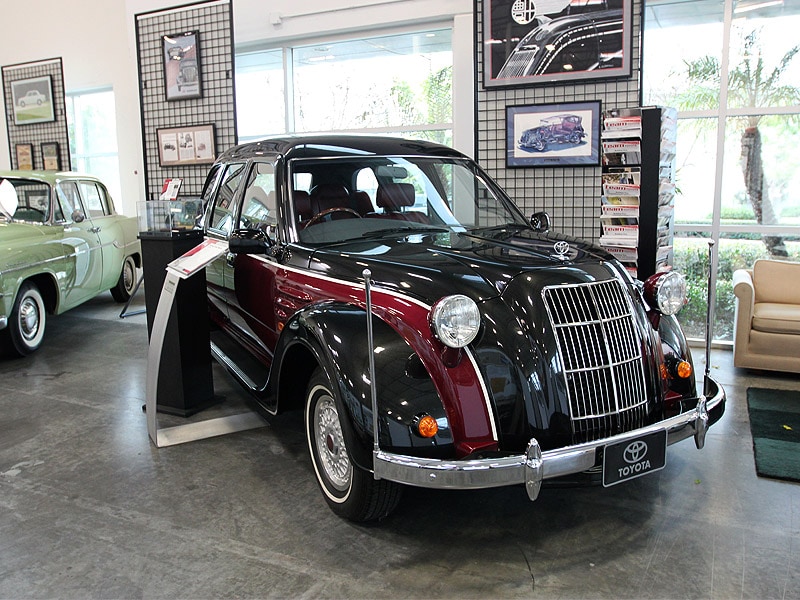 1958 Toyopet Crown
The Toyopet Crown was the first passenger car sold by Toyota in the U.S. It was also the first Japanese automobile to be exported to the American mainland. 
4-cylinder 4-cycle OHV
60 hp @ 4,400 rpm
Retail price: $2,300
1958 sales totaled 287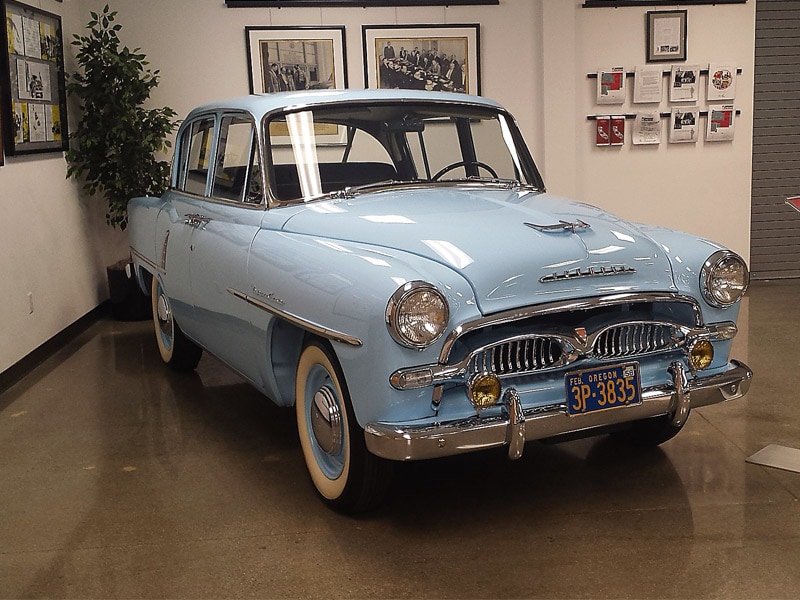 1961 FJ25 Land Cruiser
The Land Cruiser, introduced in 1958, was one of the first models sold by Toyota Motor Sales, USA, Inc. It was first tested in 1951, climbing the sixth station of Mt. Fuji – the first motor vehicle to accomplish this drive. 
6-cylinder OHV 
135 hp
Retail price: $3,050
1961 sales totaled 249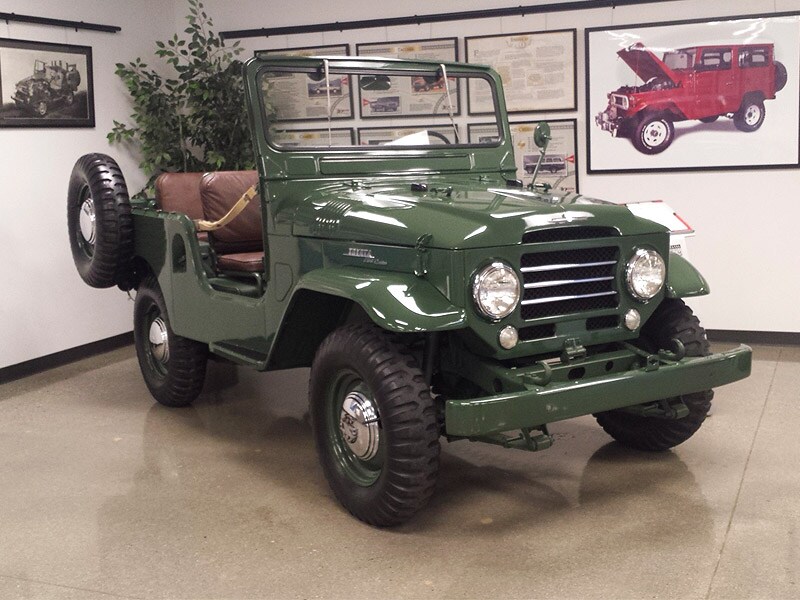 1966 Corona
The first-generation Corona was the first high-volume vehicle sold by Toyota Motor Sales, and featured the most potent power package in its field. It was Toyota's first passenger car designed for the American driver and roads, and was an immediate success.
4-cylinder in-line OHV
90 hp
Retail price: $1,760
1966 sales totaled 14,764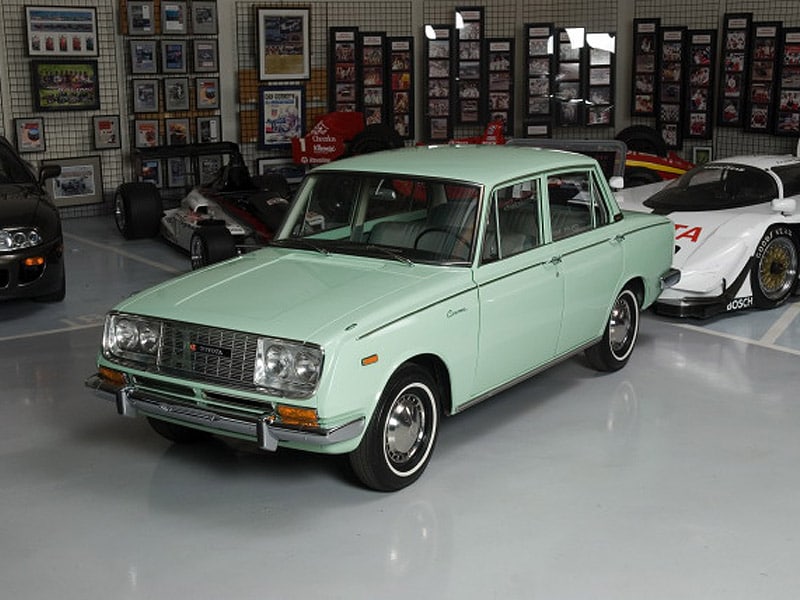 Photo by Toyota
1967 2000GT
The Toyota 2000GT appeared as a prototype at the 1965 Tokyo Motor Show and was introduced as a production model in 1967. Toyota hired British model/actress Twiggy to stand alongside the car on stage at the 14th Tokyo Motor Show in October 1967. Twiggy went on to own #10130, and the car appeared in the British TV sitcom Ugliest Girl in Town.
6-cyl DOHC
150 hp @ 6,600 rpm
Retail price: $7,230
337 were produced; 54 were imported to North America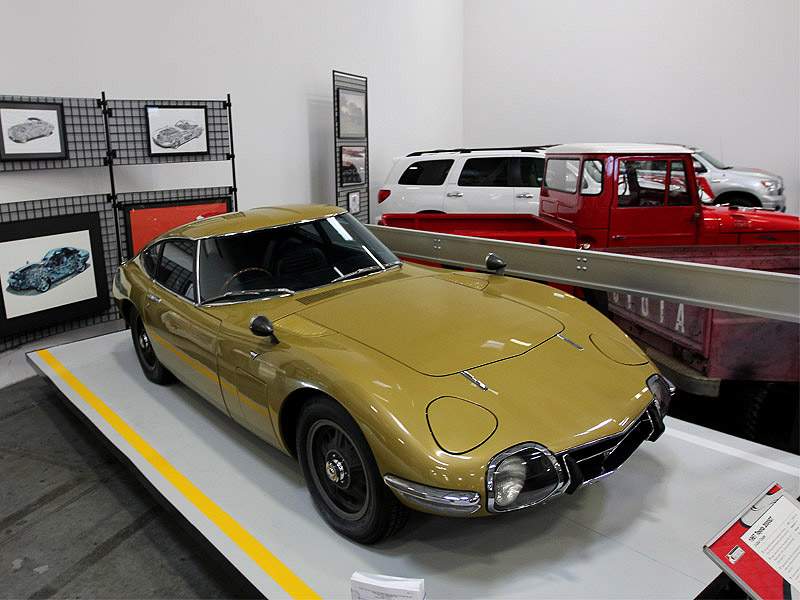 Photo by TJ Keon
1967 2000GT
The 2000GT appeared in the 1967 James Bond movie You Only Live Twice. Bond actor Daniel Craig named the 2000GT as his favorite Bond car.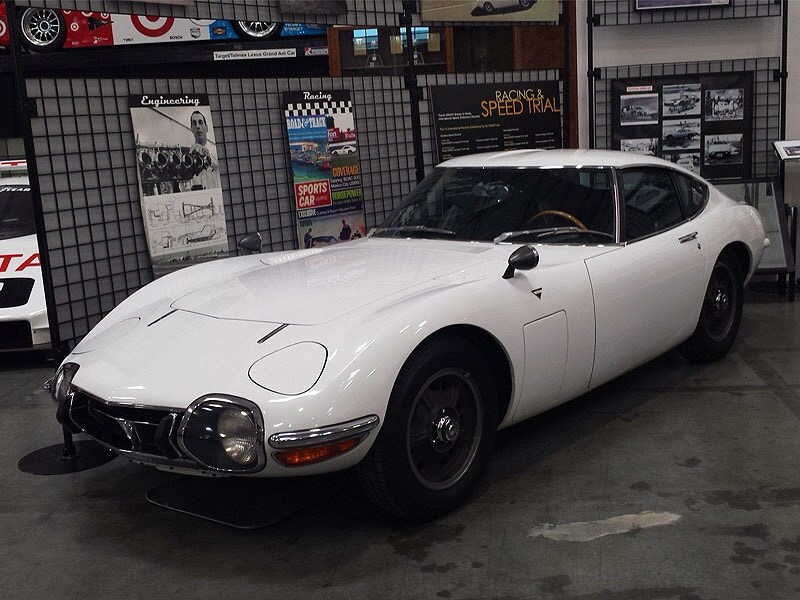 1967 Stout 1900
Toyota's first attempt at the pickup industry, the Stout was marketed as a tough work truck that could handle like a passenger car. 
4 cyl. in-line OHV
85 hp @ 4600 rpm
Retail price: $1,760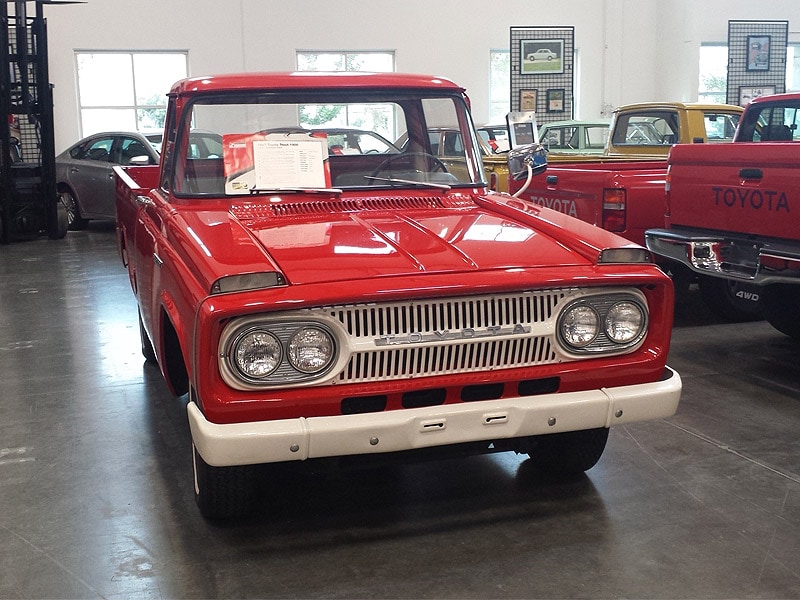 1969 2000GT
Many consider the 2000GT as the first highly collectible Japanese car. Some have sold at auction for as much as $1.2 million.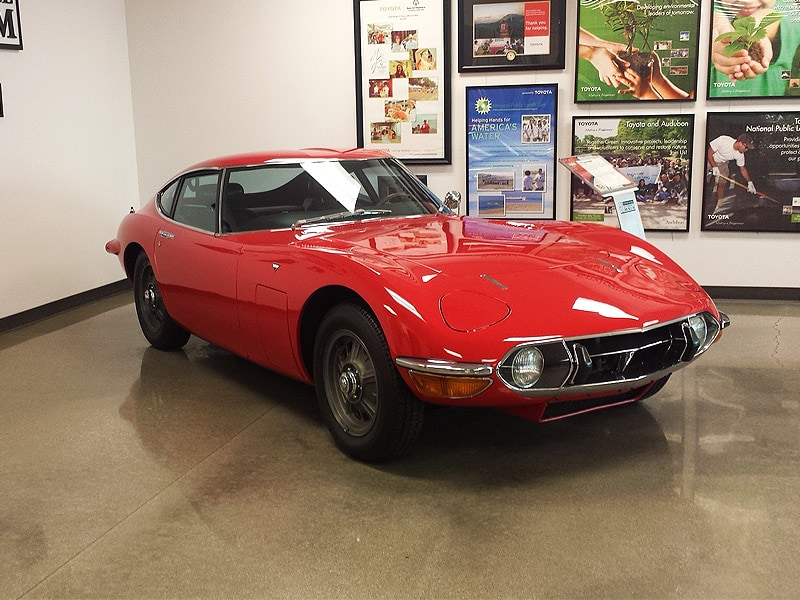 1969 Corolla
This was the second year of the first-generation Corolla. In 1970, the Corolla became the most popular import in the U.S. and would become the world's all-time best-selling passenger car with more than 30 million units sold in 142 countries. 
4-cyliner 4-cycle OHV
60 hp
Retail price: $1,700
1969 sales totaled 27,443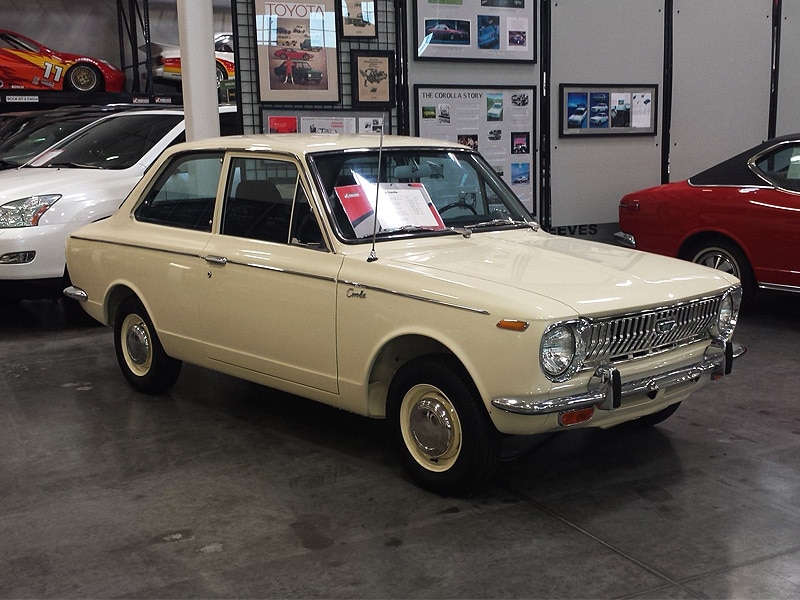 1971 Celica ST
The first "sporty" car in Toyota's linuep to be sold in America. 
4-cylinder in-line SOHC. 
108 hp @ 5500 rpm
Retail price: $2,598
1971 sales totaled 17,572