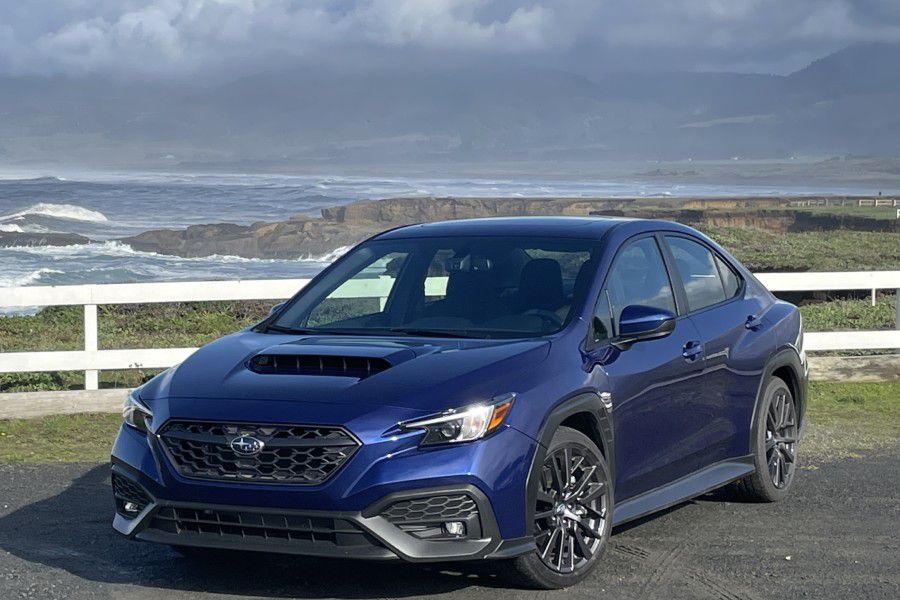 2022 Subaru WRX Front Quarter ・ Photo by Nicole Wakelin
The all-new 2022 Subaru WRX marks the fifth generation of this rally-inspired car. It's a four-door sedan that focuses on performance with a powerful engine and responsive handling. On one hand, it's practical with seating for five adults and good cargo capacity. It also has a good amount of cargo room for carrying everyone's stuff and lets you feel like a responsible adult for buying a sedan.
On the other hand, it's a sporty little performance car that's ridiculously fun to drive. This car is made for drivers, and it delivers aggressive acceleration with handling that makes finding winding road a thrill. It also has good standard safety and the latest in infotainment making the 2022 Subaru WRX a complete package. Let's take a closer look to see if it's the right performance sedan for you.
A Choice of Four Trims
There's a choice of four WRX trims starting with the Base. It includes a standard 2.4-liter 4-cylinder engine, 6-speed manual transmission, all-wheel drive, dual 7.0-inch infotainment touchscreens, and cloth seating surfaces. Equipped with the automatic transmission, it also includes automatic emergency steering, lane departure warning, and lane keeping assist. The Premium adds an 11.6-inch infotainment touchscreen, voice-activated climate control, and an all-weather package.
The Limited adds a 10-way power driver's seat, 11-speaker Harman Kardon audio system, blind-spot detection with lane change assist and rear cross-traffic alert, Ultrasuede upholstery with red stitching, and a power moonroof. At the top of the lineup is the new GT. It adds performance Recaro front seats with an 8-way power driver's seat, sport-tuned suspension with electronic adjustable ride control, and a custom drive mode option. The WRX offers good standard feature in a range of trims that suits a variety of buyers.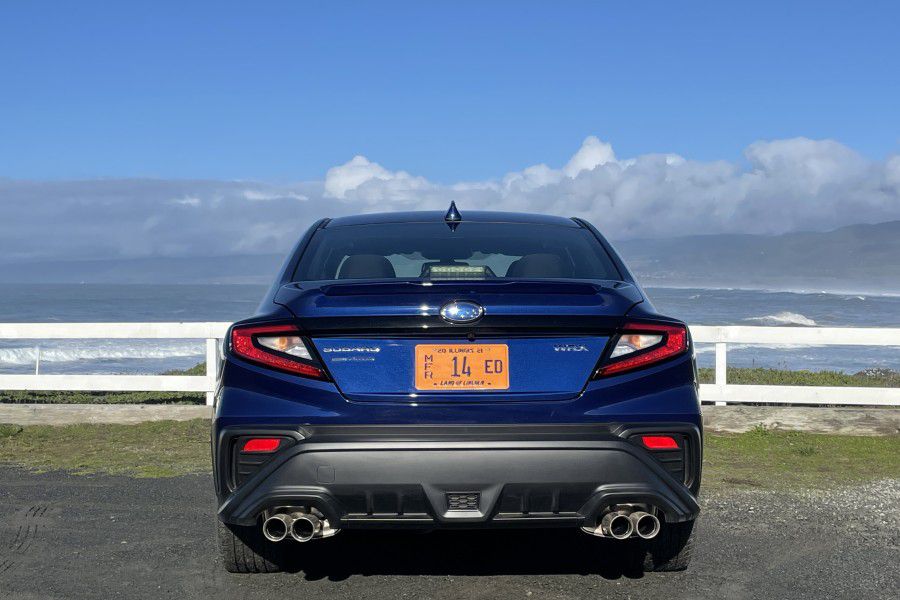 Photo by Nicole Wakelin
A New Engine and a New Transmission
Power for the 2022 Subaru WRX comes from a new 2.4-liter turbocharged 4-cylinder engine with 271 horsepower and 258 lb-ft of torque. It's a responsive engine that accelerates aggressively when you press on the gas. There's ample power to merge into highway traffic with plenty in reserve for passing slower vehicles at highway speeds.
The standard transmission is a 6-speed manual. There's also the option for an 8-speed automatic transmission, which becomes standard on the top GT trim. This new Subaru Performance Transmission (SPT) includes steering wheel paddle shifters for those prefer an added level of control. It's a great feature that allows for the ease of an automatic in heavy traffic while still offering some of the fun of a manual. We spent our drive time with the manual, which shifted crisply with a light clutch that made heavy traffic easy to manage.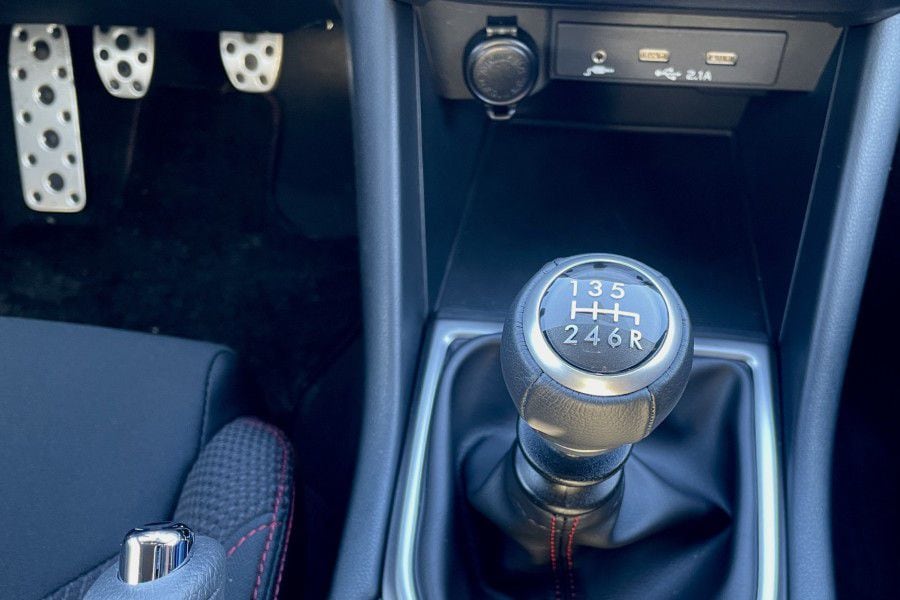 Photo by Nicole Wakelin
Responsive Handling With a Choice of Drive Modes
The WRX is a four-door sedan with seating for five people, but it's not a typical, mild-mannered sedan. This is a car designed with drivers in mind. It has responsive steering that easily adjusts to driver inputs making it an engaging experience. Quick maneuvers, even at highway speeds, won't unsettle the WRX with its track-tuned suspension keeping the driver confidently in control.
Equipped with the automatic transmission, there is the option to tailor the drive with a choice of three settings in the Subaru Intelligent Drive (SI-Drive) system. Choose from intelligent, sport, or sport sharp depending on road conditions and your personal preferences. The top GT model adds additional customization with electronic adjustable ride control. Its combination of drive modes, crisp handling, and a well-tuned suspension system make the 2022 Subaru WRX a driver's car that will have you seeking out the long way home.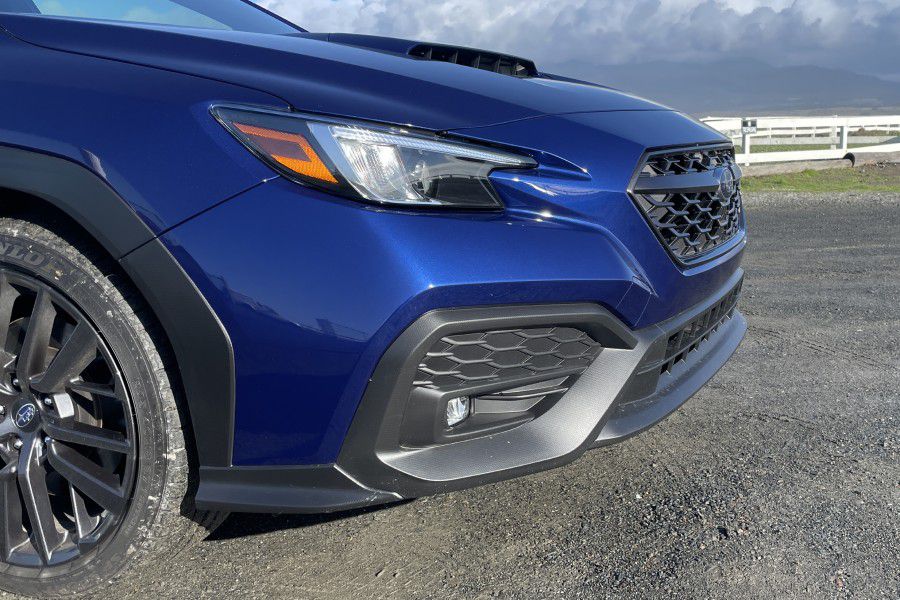 Photo by Nicole Wakelin
The Ride of a Performance Car
The Subaru WRX is a performance car, which brings with it a stiffer ride. The sport-tuned suspension system does a fantastic job of making the car handle well, but it can be hard on passengers. Rough or uneven pavement won't go unnoticed. Hit a wayward pothole and you will feel it. This makes the WRX a bit tough on passengers for longer trips, but it's not harsh.
Cruising along at highway speeds, it's more well-mannered. There's a minimum of road and wind noise so conversation is easy. It's not the ideal car for long-distance trips, but you don't buy a car like the WRX to coddle passengers. You buy it because you enjoy driving and the engagement that you can only find behind the wheel of the performance car. This makes the less compliant ride a small sacrifice in the name of performance.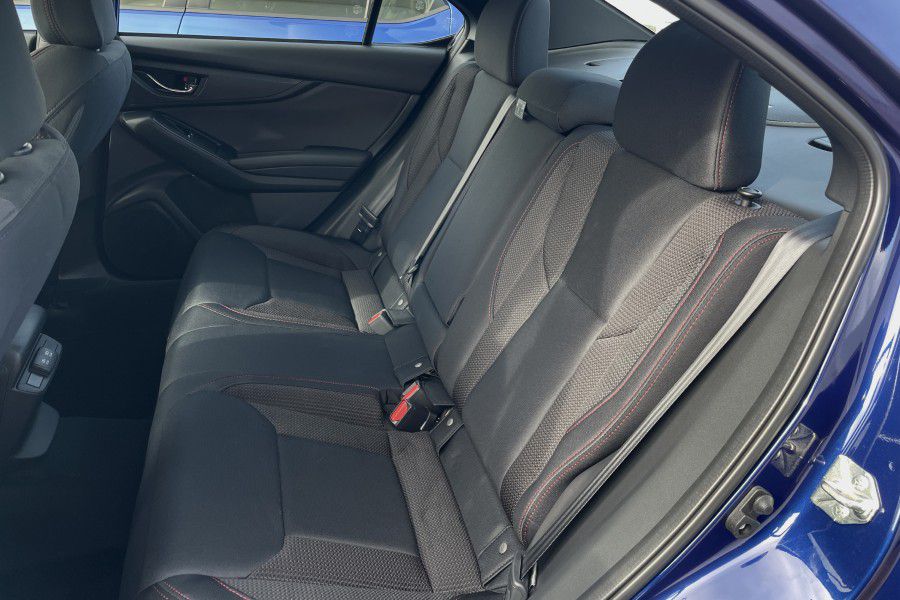 Photo by Nicole Wakelin
Exterior Elements That Improve Performance
The exterior styling of the Subaru WRX is bold and aggressive. It looks like the performance sedan it is with a large front hood scoop that enhances that first impression. Much of its design elements don't just look sporty, but also serve to improve performance. This includes front fenders made of aluminum to reduce weight.
The air outlets by the front wheels deliver improved airflow and reduce lift, which helps the WRX feel more stable. Secondary outlets at the sides of the rear bumper further improve handling by reducing body sway. There's even a unique texture used for the wheel arches and lower trim that reduces air resistance. It's also found on the engine undercover where it helps improve airflow and increase downforce. While the WRX looks fantastic, there's substance behind that design that makes the WRX better to drive.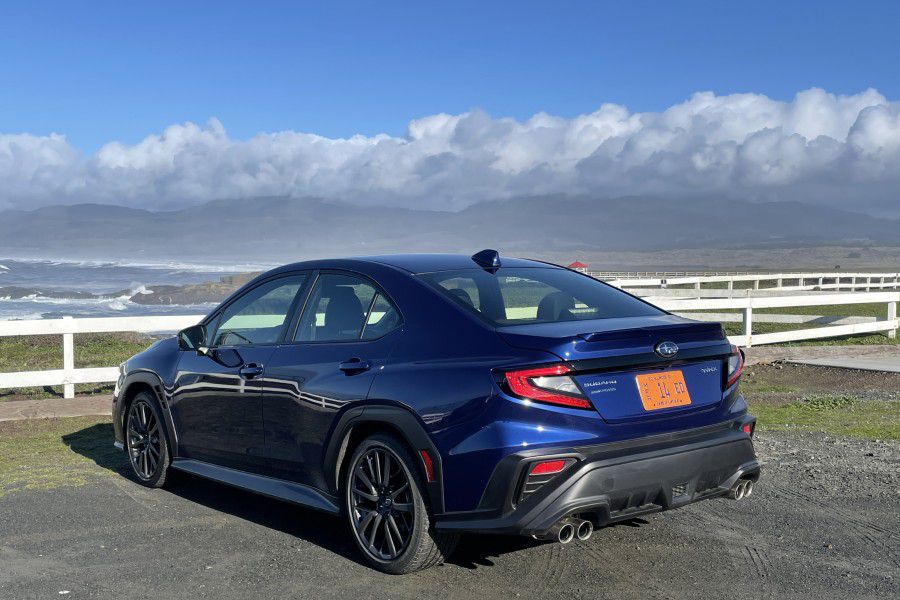 Photo by Nicole Wakelin
A Comfortable and Sporty Interior
Inside, the WRX focuses on the driver experience. Red contrast stitching on black surfaces and carbon fiber accents give it a high-performance look. There's also a flat-bottom steering wheel that's wrapped in leather that once again looks good but is also helpful during more spirited driving scenarios. Front seats are supportive with strong bolstering and a low seating position. Those of a larger frame may find them snug, but they're not so tight as to become uncomfortable.
The rear seats accommodate three adults, but it is a tight fit. This is a compact performance sedan designed to provide maximum enjoyment for the driver. While rear passengers will find seating comfortable with plenty of headroom and legroom, it's not especially roomy. Three across is something best attempted only on the shortest of drives rather than for more lengthy road trips.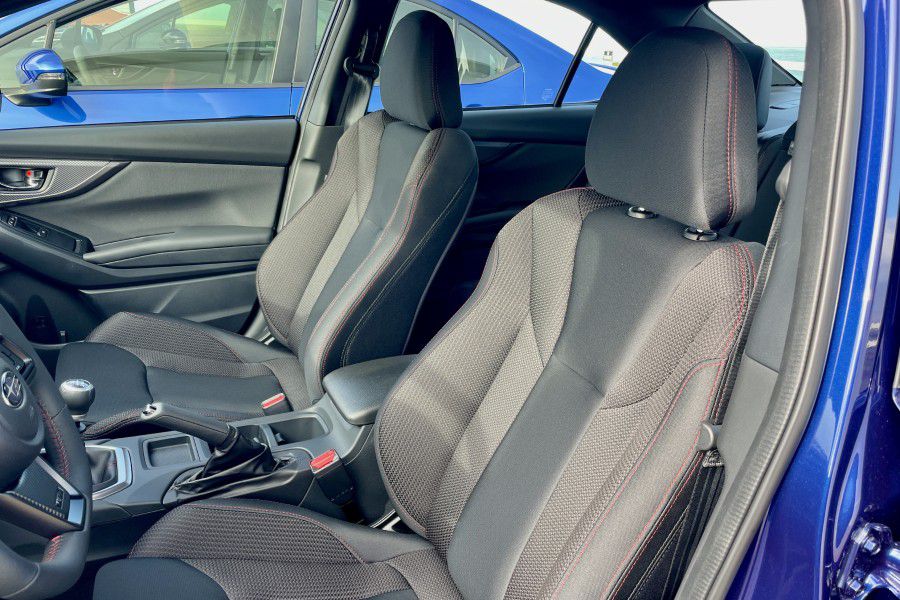 Photo by Nicole Wakelin
Infotainment With Key Features Standard
There are two available infotainment systems for the Subaru WRX. The base system features dual 7.0-inch touchscreens with Apple CarPlay and Android Auto. There's also AM/FM, SiriusXM Platinum Plan and Travel Link with a 4-month complimentary subscription, and HD radio. All but the Base trim has a larger 11.6-inch infotainment touchscreen that adds navigation with voice activation. Upgraded audio in the WRX features an 11-speaker Harman Kardon sound system. It's specially tuned for the WRX to deliver quality sound no matter where you sit in the car.
Both systems have key features including smartphone connectivity and the same basic functionality. While the dual-screen system works well, it feels dated compared to the tablet-style screen in the rest of the lineup. It's a significant upgrade that makes the system easier to use and more intuitive. Add the Harman Kardon sound system for immersive sound audiophiles will appreciate.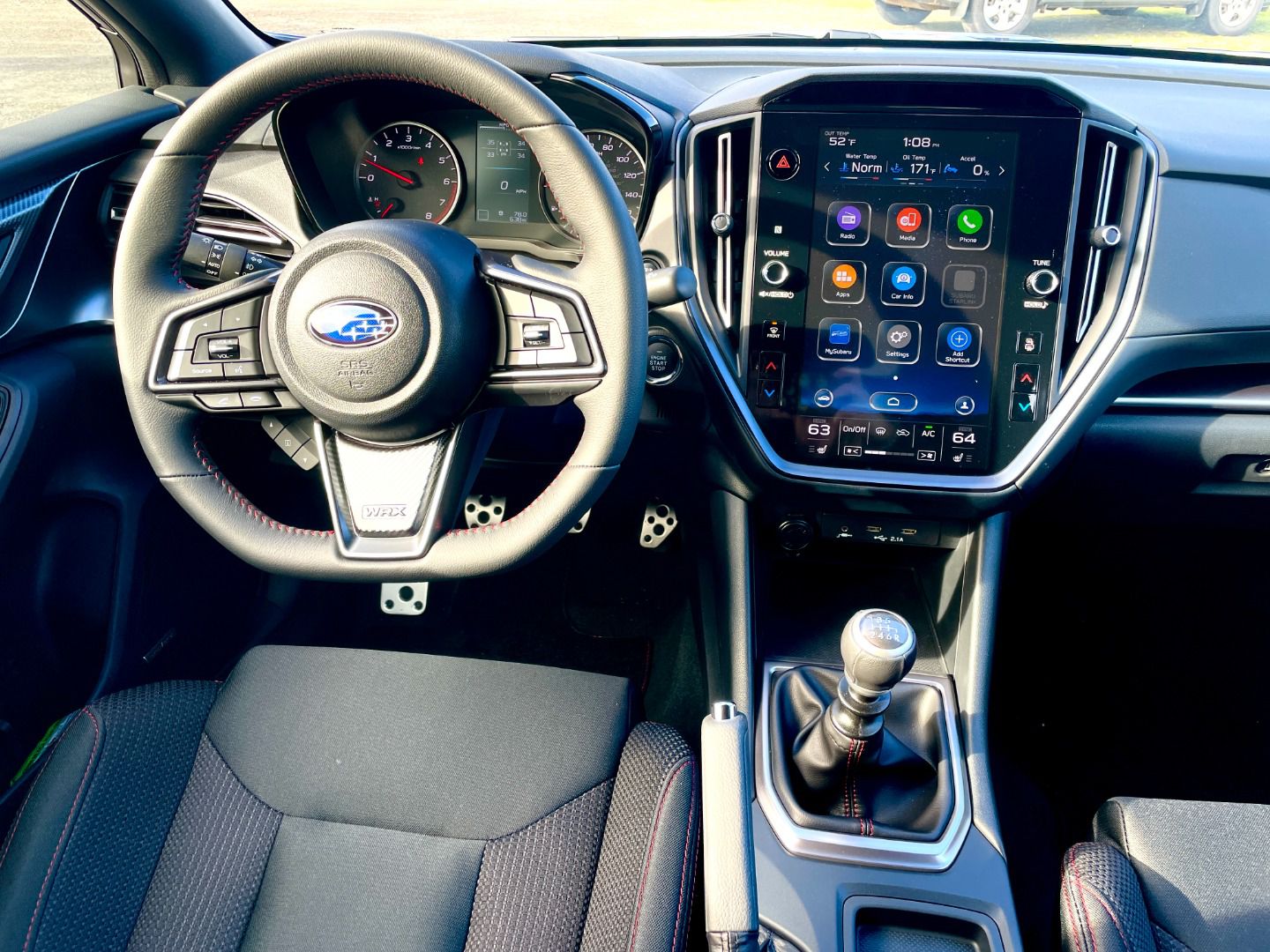 Photo by Nicole Wakelin
Plenty of Standard and Available Safety
Subaru packed plenty of safety into the WRX, but what you get depends on the transmission. Equipped with the manual, safety features are more limited with bake assist, incline start assist, high beam assist, and new rear seat reminder. Add the automatic transmission and the range of standard safety features increases to include EyeSight.
This suite of features adds adaptive cruise control with lane centering, new automatic emergency steering, pre-collision brake assist, pre-collision throttle management, lane departure and sway warning, lead vehicle start alert, lane keeping assist, and lane departure prevention. Options include blind-spot detection with lane keeping assist and rear cross-traffic alert. It's a comprehensive offering that includes key features to keep you and your loved ones safe.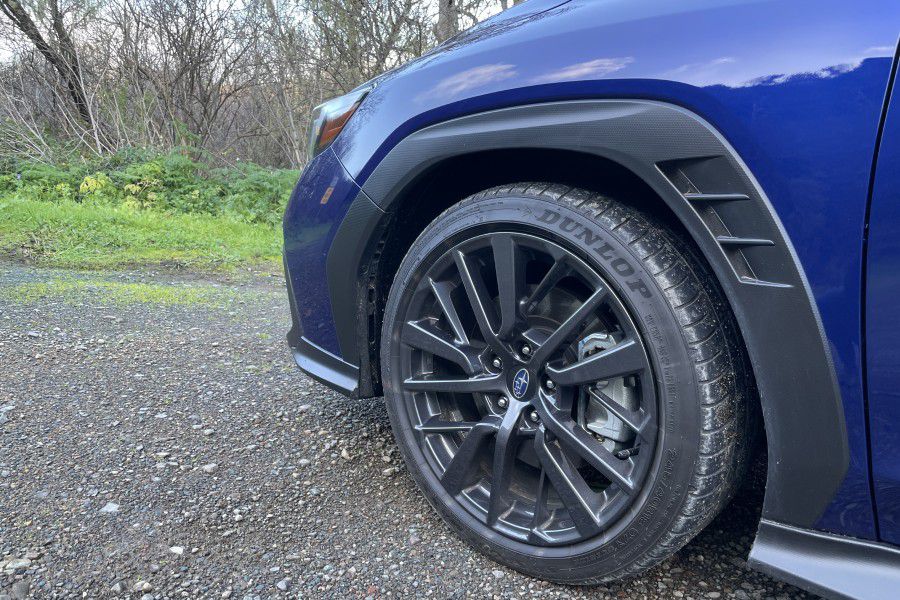 Photo by Nicole Wakelin
Final Thoughts
The 2022 Subaru WRX has long been a favorite for those who want a large helping of performance combined with the practicality of a sedan. There's seating for five, although the rear seats are on the snug side, with supportive and comfortable sport seats for front passengers. Materials are attractive and high-quality with eye-catching red accents that add lots of visual appeal. Infotainment is easy to use with good standard features and there's ample standard safety.
It has all the practical features covered, and it delivers on performance, too. It has a powerful and responsive engine that accelerates aggressively. This is combined with sharp handling that reacts quickly to driver inputs and a sports suspension system that keeps the WRX controlled during more vigorous driving. Those in the market for a compact performance sedan will find the 2022 Subaru WRX a strong contender.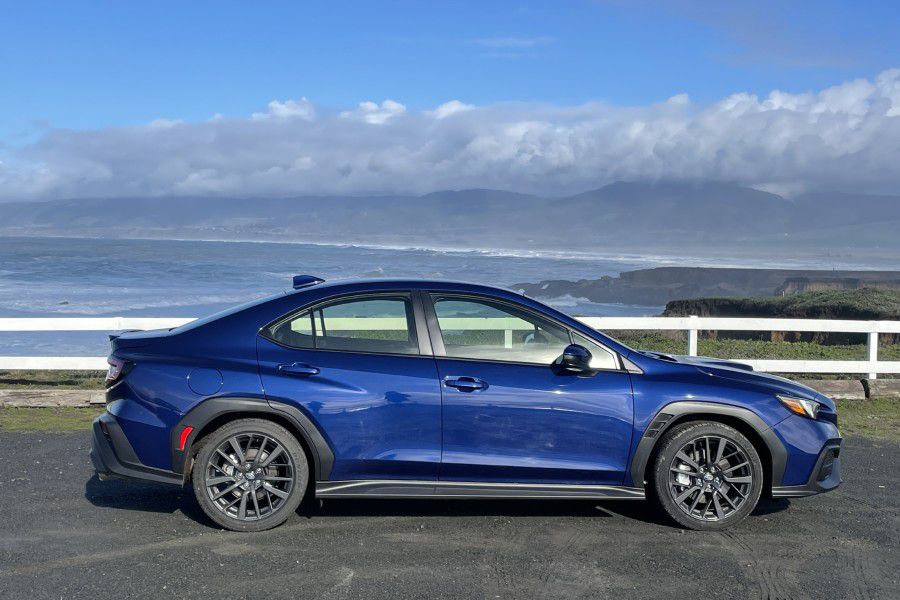 Photo by Nicole Wakelin