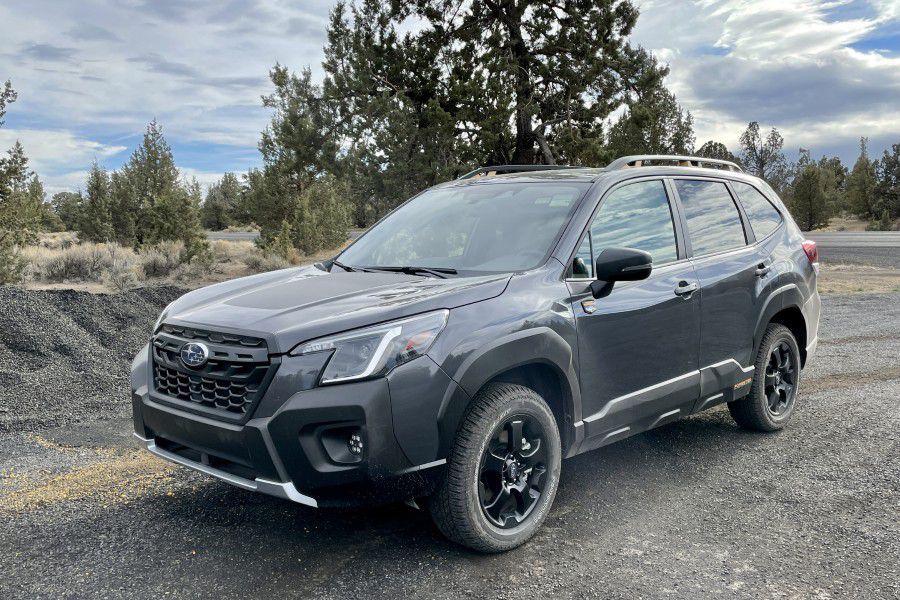 2022 Subaru Forester Wilderness Front Quarter ・ Photo by Nicole Wakelin
The 2022 Subaru Forester gets a refresh this year. This includes a new, bolder exterior design, new safety features, and the addition of the new Wilderness trim. While Subaru has long been known for building capable vehicles for the more adventurous, outdoorsy set, this new trim is part of an even more off-road focused lineup. It gets a higher ride height, more durable interior materials, and its own unique look.
What hasn't changed is the Forester's versatility. It has room for up to five people with good standard safety. There's plenty of space for cargo and the Forester can tow along larger items. Six available trims ensure there's a version of the Forester to fit every need and every budget with standard all-wheel drive. Let's take a closer look at the refreshed 2022 Subaru Forester to see if it's the right compact SUV for you.
Six Trims to Choose From
The 2022 Subaru Forester is available in a choice of six trims. The Base trim comes in at $25,195 with standard features including a 6.5-inch infotainment touchscreen, Apple CarPlay, Android Auto, 8.7 inches of ground clearance, and cloth upholstery. The Premium at $28,195 adds X-Mode for improved off-road capability, panoramic moonroof, and a 10-way power driver's seat. The Sport is priced from $29,765 with sport cloth upholstery, orange contrast stitching, paddle shifters, and new automatic emergency steering.
The new Wilderness trim at $32,820 gets 9.2 inches of ground clearance, water-repellent upholstery, and reverse automatic braking. The Limited at $31,875 adds a leather interior and power liftgate. Sitting at the top of the lineup is the Touring trim with a price of $35,295. This trim adds a 9-speaker Harman Kardon audio system, driver distraction mitigation, and heated rear outboard seats. It's a comprehensive lineup with a wide range of features.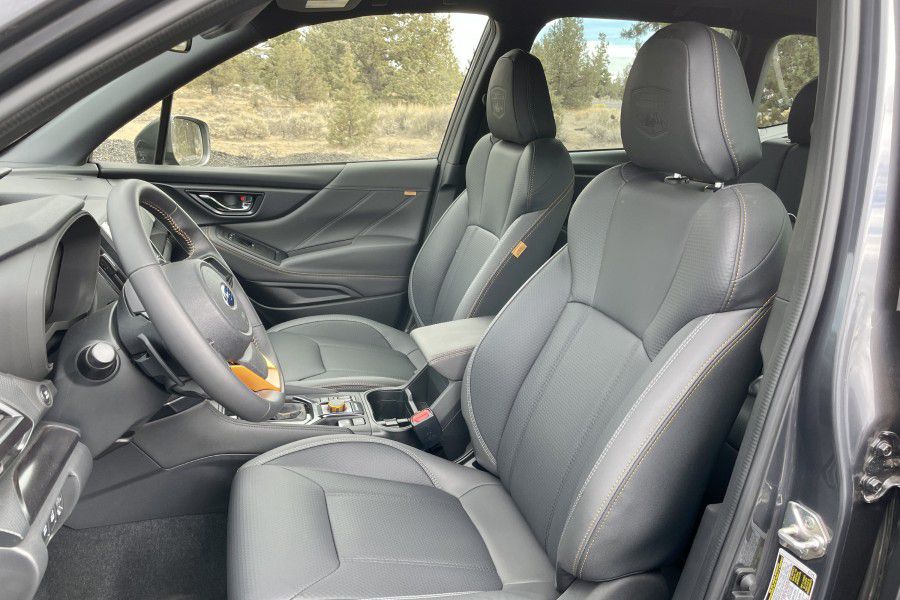 Photo by Nicole Wakelin
The Wilderness Trim Adds Off-Road Capability
The Wilderness trim made its debut on the Outback. Now it's the Forester's turn to get this off-road-focused trim. It includes a wide range of features that make heading off the beaten path easier than ever. There's 9.2 inches of ground clearance for driving over more challenging terrain with longer coil springs and shock absorbers. The suspension system is also specially tuned in the Wilderness to balance capability with ride comfort.
There are unique 17-inch wheels with all-terrain tires, larger wheel arch cladding, and a front skid plate for added protection. A ladder-type roof rack is ready to handle extra cargo and this trim can tow up to 3,000 pounds. Inside, water resistant seating surfaces are ready for the mess of outdoor adventures. Whether its camping with the kids or heading out for a hike, the Forester Wilderness is ready.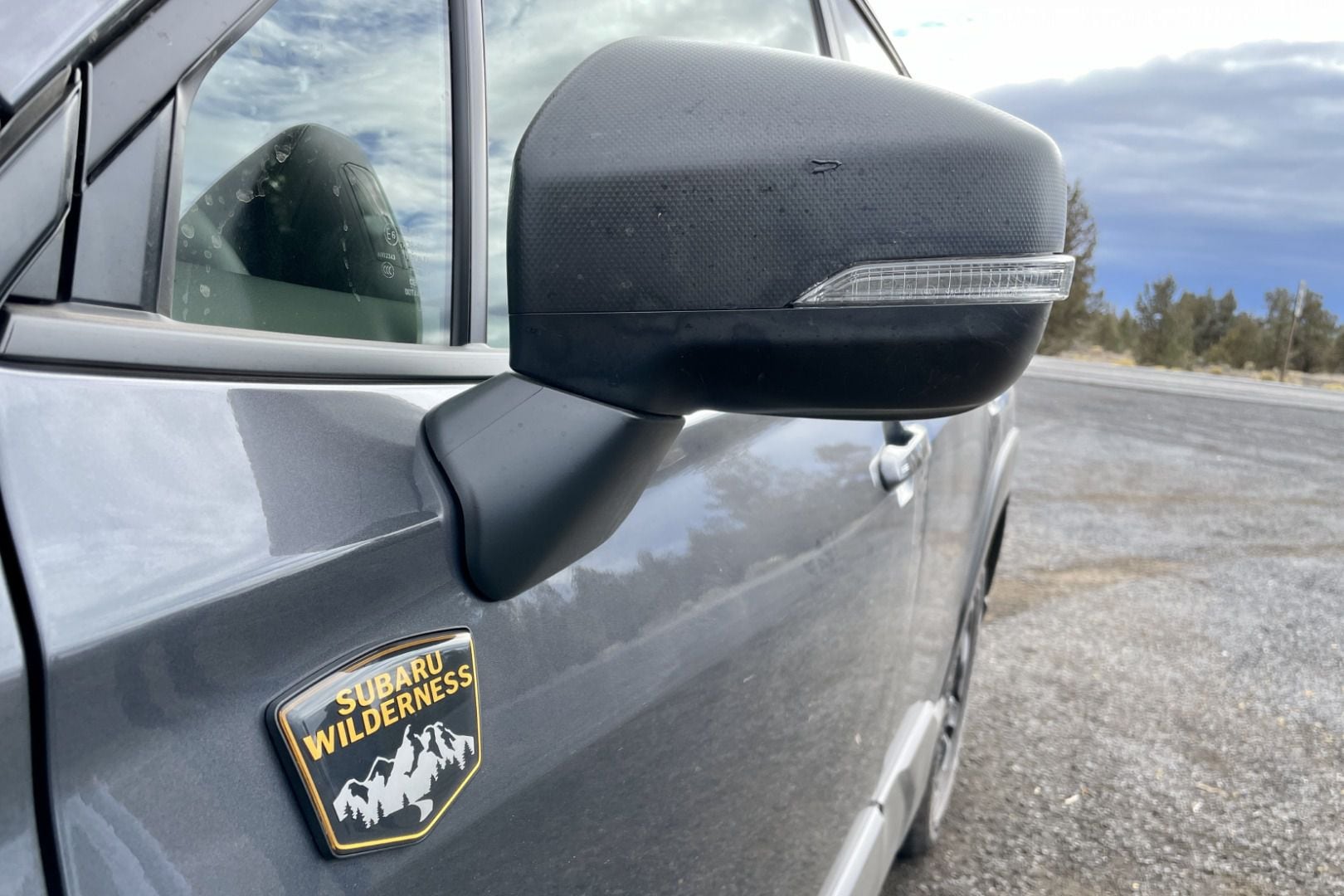 Photo by Nicole Wakelin
A Single Powertrain Option
Power for the full Forester lineup comes from a 2.5-liter 4-cylinder engine with 182 horsepower and 176 lb-ft of torque. This is paired to a continuously variable automatic transmission. It's a capable engine that easily gets the Forester up to speed, but it's not aggressive. There's enough power for highway merges, and it cruises comfortably, but there's not a lot of power leftover for passing slower vehicles. The transmission does its job with a minimum of noise intruding into the cabin unless you're heavy on the gas.
EPA-estimated fuel economy for the Forester is 26 mpg in the city, 33 mpg on the highway, and 29 mpg combined for the bulk of the lineup. That makes the Forester easy on your budget even as gas prices rise. Those numbers drop in the Wilderness trim to 25 mpg in the city, 28 mpg on the highway, and 26 mpg combined.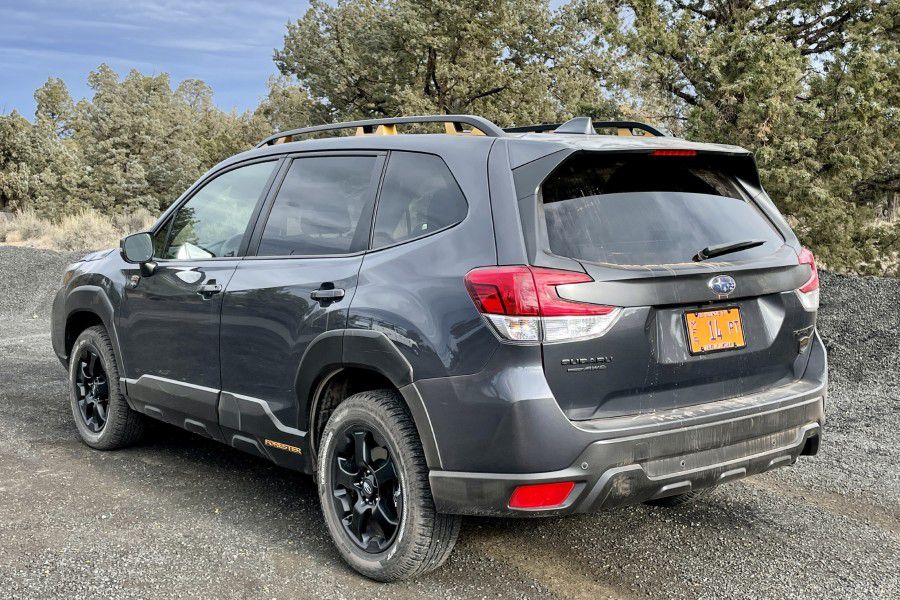 Photo by Nicole Wakelin
A Smooth Ride With True Off-Road Capability
The 2022 Subaru Forester is a compact SUV that delivers a more car-like ride. It's smooth and quiet, making it a great highway cruiser. It'll be easy for the kids to nap in the back seat on your next long-distance road trip. It handles well, but it's not sporty. There's some body roll if you make quick lane changes at highway speeds, but the Forester quickly recovers. There's a minimum of road and wind noise, but rough or broken pavement won't go unnoticed by passengers.
The introduction of the Wilderness trim means there's a better chance you'll be tackling the dirt in your Forester. You can do so with ease as this is a surprisingly capable trim level. There's good control when the terrain is challenging, and X-Mode with hill descent control makes it easier to handle steep hills. Off-roading is easy in the Forester.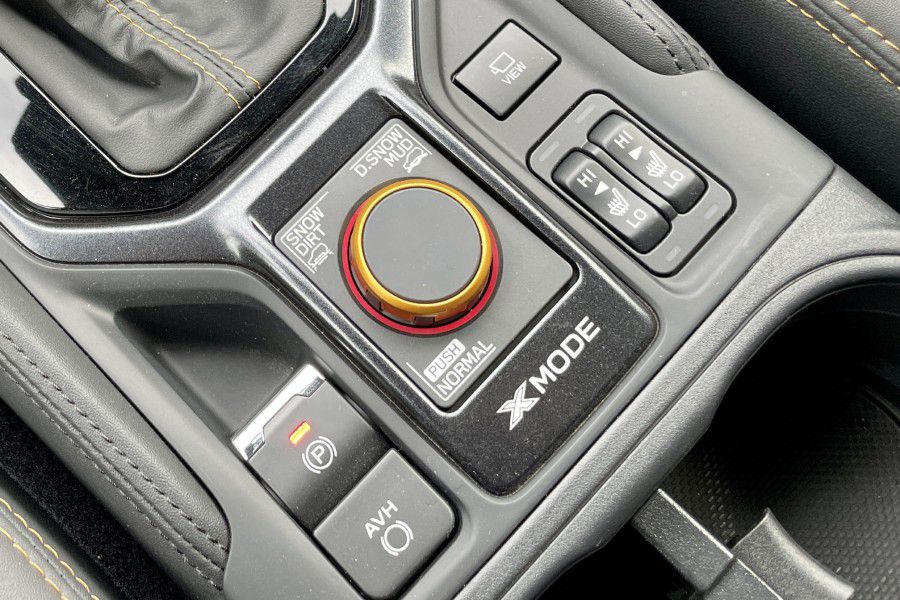 Photo by Nicole Wakelin
An Attractive, Durable Interior
The interior of the 2022 Subaru Forester is quite roomy. There's plenty of space for taller passengers to get comfortable with lots of headroom and, even in the rear seats, more than enough legroom. Front seat passengers get the best deal with power seats on higher trims, but no matter which trim you choose, those seats are supportive and great for long trips.
It's an attractive interior with quality materials that are durable enough to handle messes. Whether it's the kids spilling their drinks or you tossing in wet muddy boots, the Forester is ready. This is a compact SUV meant for active lifestyles. It manages to look good while still being tough. The Wilderness trim in particular with its water-resistant seating surfaces is a great choice for those who don't want to have to worry about interior damage.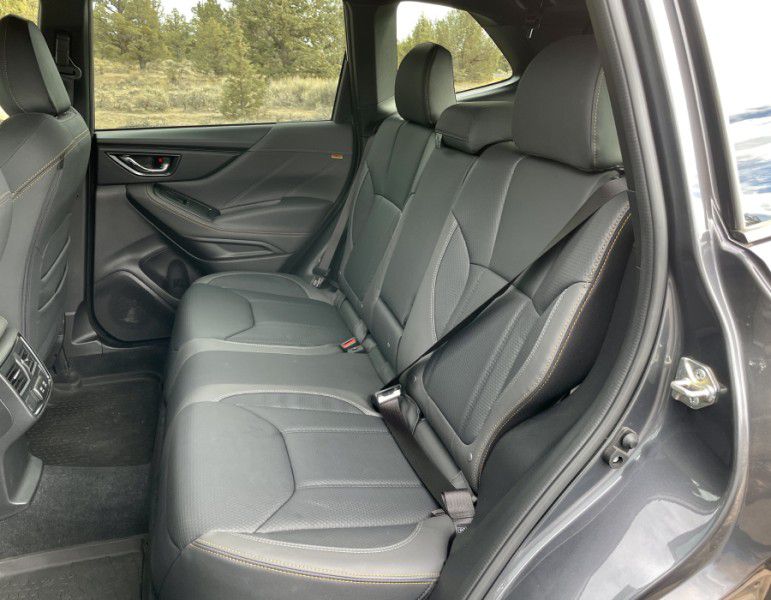 Photo by Nicole Wakelin
Room for all Your Stuff
One of the big perks to buying an SUV is its ability to carry cargo. It offers flexibility that simply can't be found in sedans. The 2022 Subaru Forester is ready to handle all your cargo needs. There's up to 28.9 cubic feet for all your stuff behind the rear seats, or 74.2 cubic feet with those seats folded. The tailgate opening is wide enough to manage bulky items with a low load floor to reduce the strain of lifting heavy cargo.
Standard towing is 1,500 pounds, and there's also a roof rack. The Wilderness trim offers a few improvements to those figures. It has a ladder-style roof rack that can support more weight an it's rated for towing up to 3,000 pounds. That added capability is ideal for those who plan to take a bit more along for the ride.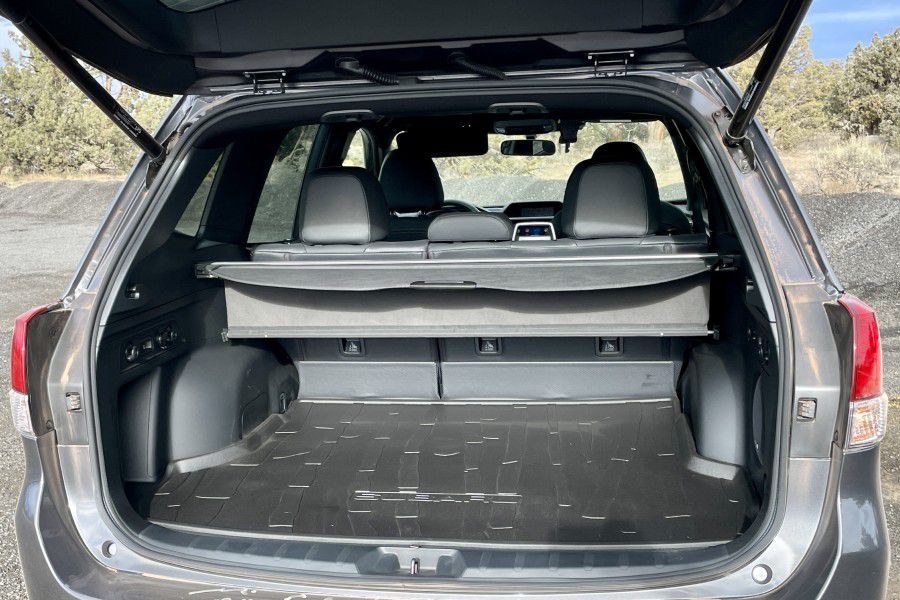 Photo by Nicole Wakelin
Intuitive Infotainment With Smartphone Connectivity
Base infotainment in the Forester includes a 6.5-inch touchscreen, Apple CarPlay, Android Auto, SiriusXM, AM/FM/HD Radio, CD player, and dual front USB ports. There's also a 4-speaker audio system. It's an easy screen to see, and it has good responsiveness. Furthermore, it has smartphone connectivity so everyone can stay connected with minimum distractions. Menus are logically ordered, and it's easy to find what you're looking for without having to dig through endless submenus.
As you move through the Forester lineup, the system gains features. There's an available 8.0-inch touchscreen, navigation, 4G LTE Wi-Fi connectivity, 6-speaker audio, and a 9-speaker Harman Kardon audio system. Those features become available early in the lineup, so you don't have to go all the way up to the Touring to get that premium audio or larger screen.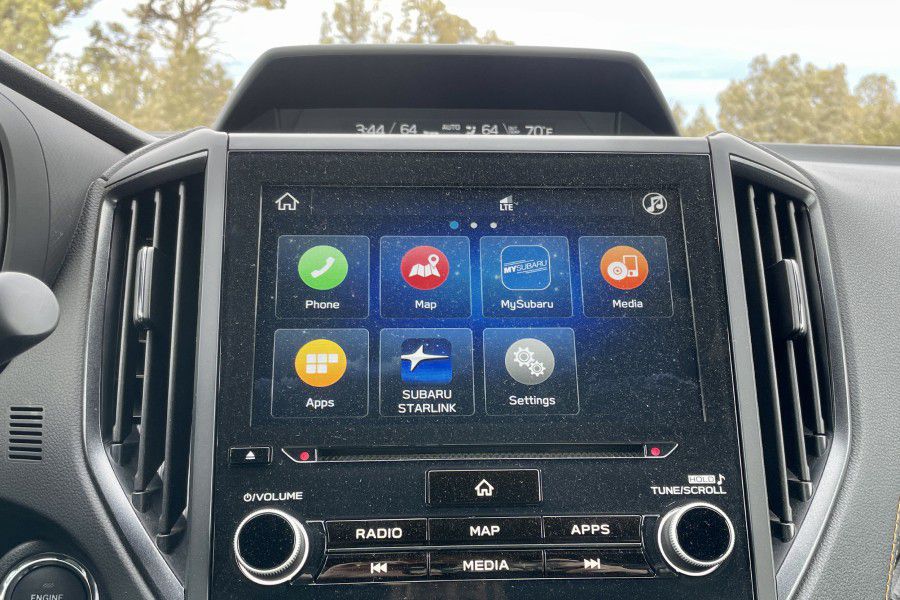 Photo by Nicole Wakelin
Advanced Safety Features Come Standard
The 2022 Subaru Forester has not yet been tested by either the National Highway Traffic Safety Administration (NHTSA) or the Insurance Institute for Highway Safety (IIHS); however, this generation of the Forester has been an IIHS Top Safety Pick+ for the last three years. Despite the lack of crash test results, there are a wide range of standard and available safety features to keep you and your loved ones safe.
Standard features include EyeSight Driver Assist with pre-collision braking, pre-collision throttle management, lane departure and sway warning, and advanced adaptive cruise control with lane centering. Available on select trims is reverse automatic braking, blind-spot detection with lane change assist, rear cross-traffic alert, and automatic emergency steering. It's a comprehensive offering that puts key features on base trims so they're in reach for those with more modest budgets.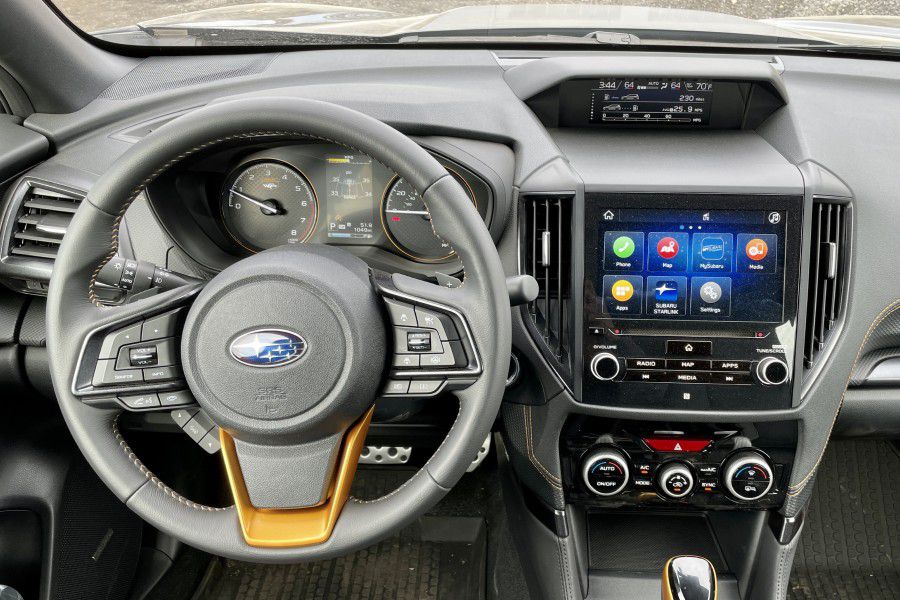 Photo by Nicole Wakelin
Final Thoughts
The 2022 Subaru Forester continues to be a compelling choice for those with more active lifestyles. It has a comfortable and spacious interior with room for five people and all their cargo. There's a roof rack for holding even more cargo and the Forester can tow. It's a versatile choice that makes it easy to pack for camping, biking, hiking, or whatever adventure you have planned.
The introduction of the new Wilderness trim gives the Forester added capability so you can do more and go further. There's also good standard safety and a solid infotainment system to keep you connected wherever you choose to roam. The 2022 Subaru Forester should be at the top of your list if you want a versatile and capable compact SUV with an interior that can stand up to the rigors of outdoor adventures.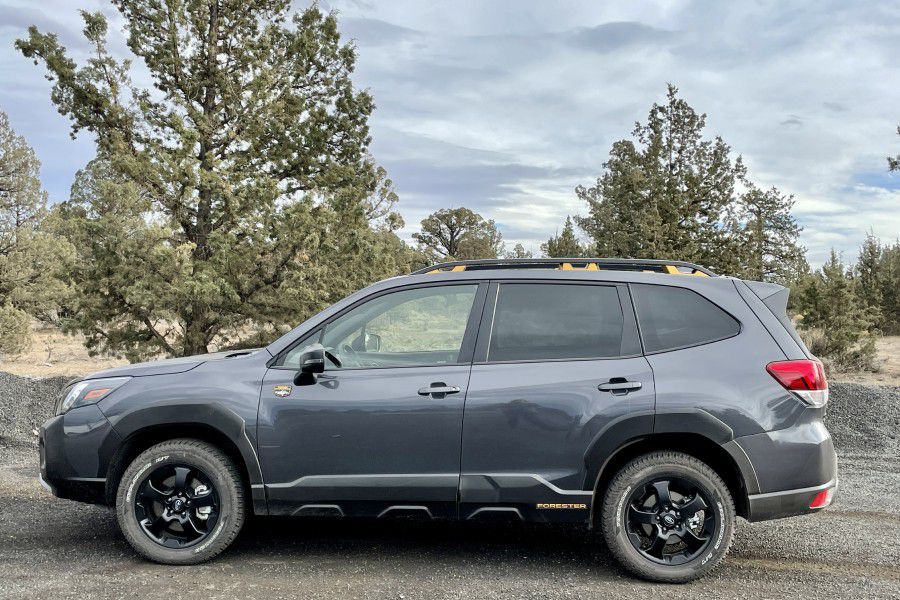 Photo by Nicole Wakelin