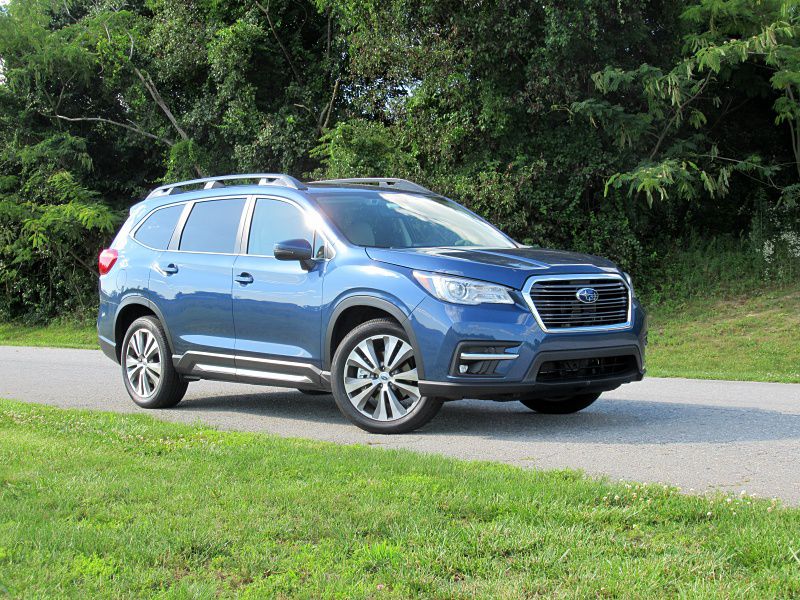 2021 Subaru Ascent ・ Photo by Brady Holt
Your family is growing, and that means it's time for a bigger family car. If you love a vehicle that looks and feels big, your options abound: SUVs and crossovers with three rows of seats that have massive interiors, big engines, luxury-car dashboards, and physically imposing designs. But if you want to seat up to eight passengers without feeling like you've parked a yacht in your driveway, it's time to consider the 2022 Subaru Ascent. 
The Ascent isn't the fanciest or flashiest mid-size crossover you can buy. It has a four-cylinder engine instead of most competitors' V6s. It's narrower than most of its competitors. And it's styled like the roomier Subaru that it is. Yet for family-friendly function and value — pricing starts at a reasonable $32,295 despite generous standard equipment — the Ascent could be just what some families are looking for. Keep reading to learn more about the vehicle's pros and cons to see if it's right for you. 
Gentle Style
Some big crossovers try to establish a "cool" factor, either by looking fast and fun or upscale and luxurious. And most Subarus have a different kind of cool factor: rugged functionality. Instead, the Ascent comes across mainly as gentle. 
The Ascent has soft and simple lines, big curved headlights and taillights, and a modestly chromed grille. The big sturdy roof racks are a Subaru staple, and from the front end, the Ascent does look like a taller Subaru Outback. But there isn't a lot of design flair, either to the vehicle's details or its overall shape. It looks tall and narrow, which it is. For a three-row crossover, it looks approachable and unintimidating. To some prospective buyers, that sounds like the plainest of vanilla. For others, the Ascent will represent a refreshing simplicity: an honest family car that doesn't pretend to be something else. Subaru hasn't changed the Ascent's design since it debuted as a 2019 model, but for 2022, it adds a new Onyx Edition with blacked-out exterior details.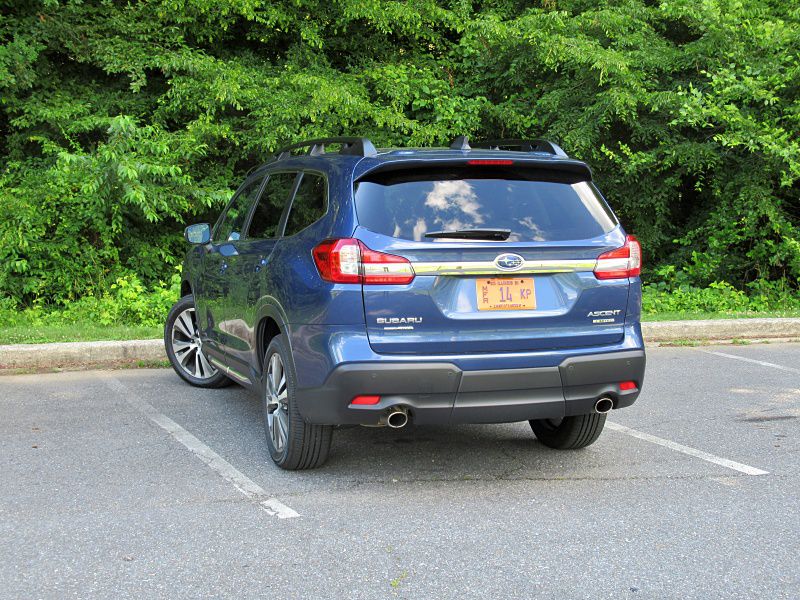 Photo by Brady Holt
User-Friendly Cabin
The all-business vibe continues to the Ascent's interior. The dashboard offers simple symmetry with a vertically flowing instrument panel, simple controls, and an unassuming 8-inch touchscreen infotainment system on most trim levels (the base model gets a tiny 6.5-inch unit). There's nothing flashy or high-tech here, but it's also much easier to use than the big 11.6-inch screen in the latest Subaru Outback. 
We have mixed feelings about the interior's build quality. Subaru throws in some high-grade materials, but we felt the insubstantial-feeling exterior door handles and clunky-feeling gear selector do more to set the tone. This is neither a luxurious SUV nor one that feels intentionally sturdy and basic — just a forgettable but generally unobjectionable cabin, as long as you're not too bothered by the cheaper touches. Aside from its more awkward touchscreen interface, we much prefer the Outback's interior, even though it costs thousands less. The Ascent's new Onyx Edition does provide a more classically Subaru vibe, with some more rugged cabin trim and two-tone StarTex water-repelling leatherette upholstery.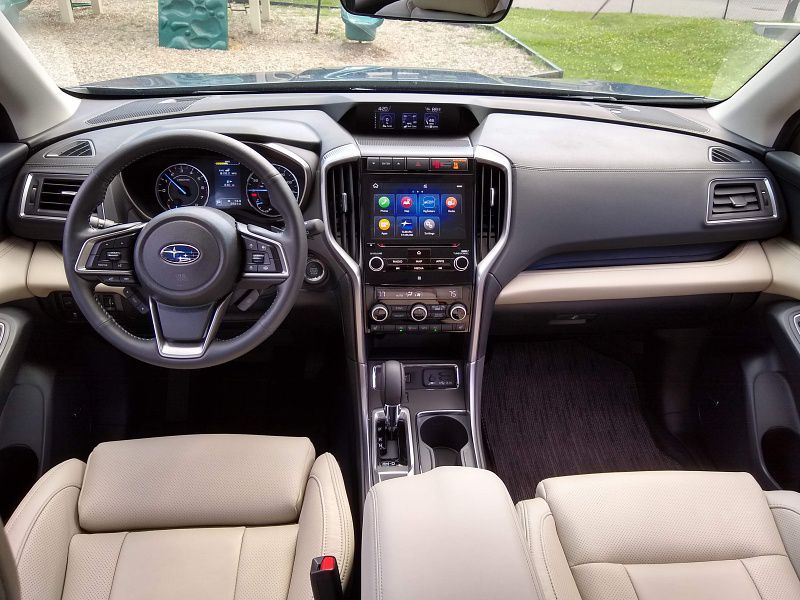 Photo by Brady Holt
Seating for Eight
Many three-row crossovers offer just two seatbelts in their third rows. This limits seating capacity to seven with a second-row bench seat and just six with second-row captain's chairs. The Ascent's three-passenger third-row means it can seat up to eight passengers (or seven with captain's chairs). We appreciate that flexibility, especially since the third row in the Ascent makes the most sense in a pinch anyway; as in most of its competitors, adults can squeeze into this Subaru's third row, but they'd prefer not to. Subaru sprinkles 19 cupholders and up to six USB ports throughout the cabin. 
Cargo space is class-competitive, too: a modest 17.8 cubic feet behind the third row, a more useful 47.5 cubic feet behind the second row, and 86.5 cubic feet with both rear rows folded down. The cargo hold is tall rather than especially long, meaning there's less floor space than in some competitors with similar specs. The Ascent is rated to tow up to 5,000 pounds, competitive for its class.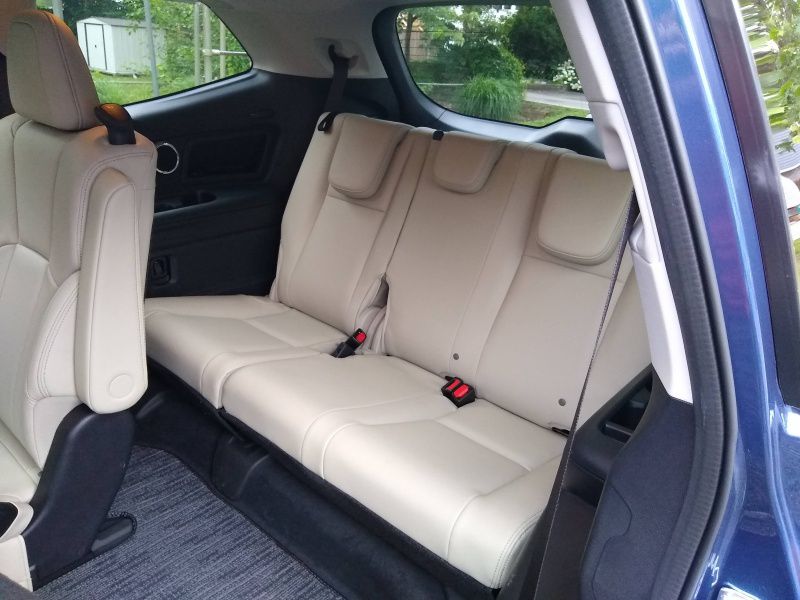 Photo by Brady Holt
Four-Cylinder Fuel Economy
While most three-row SUVs have V6s, the Ascent's only available engine is a turbocharged four-cylinder engine. It's a 2.4-liter with 260 horsepower and 277 lb-ft of torque, and it's paired with a continuously variable automatic transmission. Those figures are on the low side for this class, but not by a huge margin. We're more bothered by its noise than its actual speed, but that's not a huge problem either. A bigger issue is a touchy throttle, which makes it harder to accelerate smoothly at low speeds. 
The plus side to the smaller engine is above-average fuel efficiency. The EPA pegs most trim levels at 21 mpg in the city, 27 mpg on the highway, and 23 mpg combined, while the top Limited and Touring trim levels — weighed down with extra features — slip by 1 mpg. Those figures include all-wheel drive, which is included on every Ascent. Our Limited test vehicle managed an excellent 25 mpg.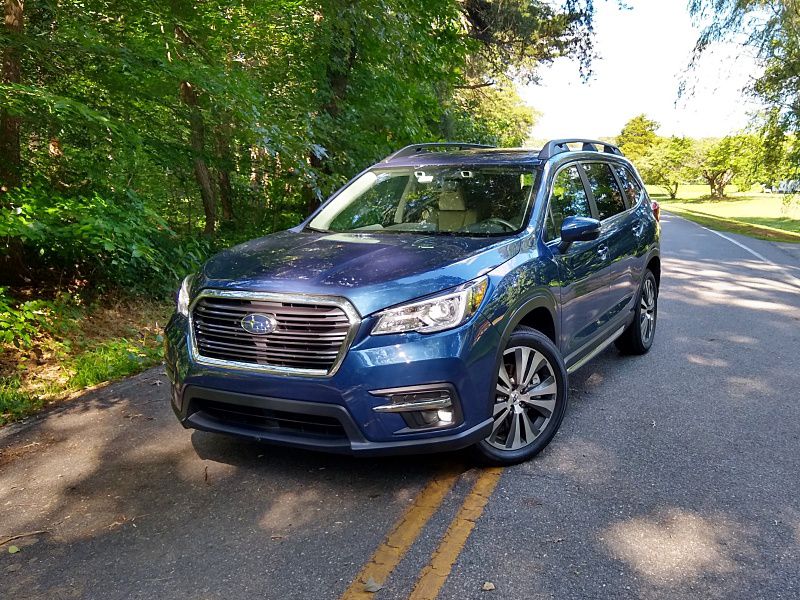 Photo by Brady Holt
Smooth Ride
The Ascent is designed for comfort rather than sporty performance, and that means a smooth ride. This isn't an SUV that will jostle you around, even with our test vehicle's big 20-inch wheels. 
At the same time, it also promises more off-road capability than the SUV-shaped minivans it competes with. It has an excellent 8.7 inches of ground clearance, Subaru's symmetrical all-wheel-drive system, hill-descent control, and "X-Mode" settings that optimize torque distribution for different types of slippery conditions. You won't challenge a Jeep on a boulder hill, but we'd trust the Ascent more than a Toyota Highlander or Honda Pilot amid snow or mud. Where the Ascent does come up short is its handling. The steering feels loose and disconnected, inspiring little confidence. The brakes feel soft, too. Even if you don't care much about driving excitement, you might appreciate a competing crossover's more planted experience. 
Photo by Brady Holt
Reasonably Affordable
The 2022 Subaru Ascent tends to cost less than similarly equipped three-row crossovers, especially if you'd be choosing all-wheel drive. AWD costs a couple thousand dollars extra on most SUVs, but it's standard equipment on the Ascent. 
The base $32,295 model includes a long list of standard safety features, along with tri-zone automatic climate control, 18-inch wheels, and hill-descent control. Most buyers will at least upgrade to the Premium ($34,795) for blind-spot monitoring, a power driver's seat, heated front seats, the 8-inch infotainment screen, and a leather-wrapped steering wheel. The new Onyx Edition brings a more affordable way to upgrade from cloth upholstery, bringing leatherette, a power liftgate, push-button starting, and a heated steering wheel at $37,995. The Limited, like our test car, starts at $39,595 includes those options along with genuine leather and heated second-row seats. Our test vehicle came to $43,595 with an optional 14-speaker Harmon Kardon sound system, navigation system, and panoramic moonroof. Prices max out at $45,445 for the Touring, with those options, upgraded interior and exterior trim, ventilated front seats, rain-sensing wipers, and a few more safety features. That's not cheap, but many competitors can top $50,000.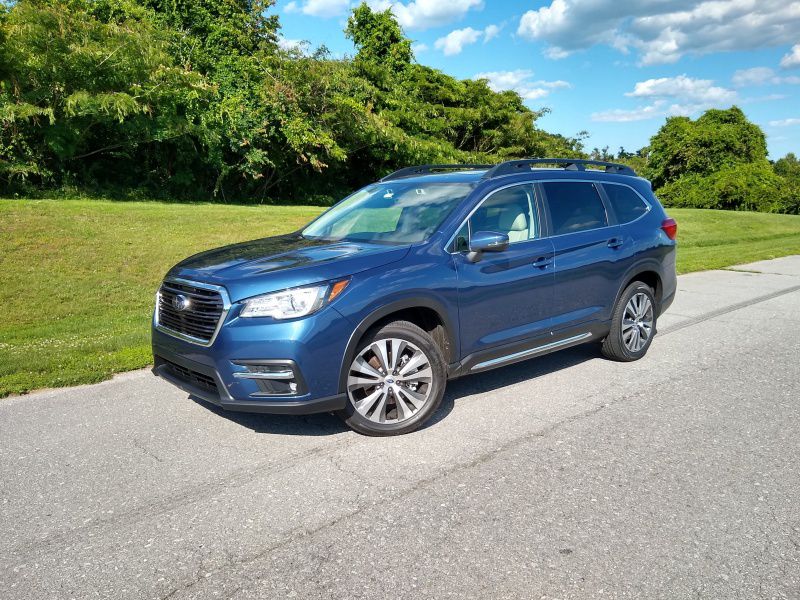 Photo by Brady Holt
Top Safety Pick
The Ascent earned the highest possible designation of Top Safety Pick+ from the Insurance Institute for Highway Safety. That reflects excellent performance in crash tests and collision-avoidance measures like its automatic emergency braking system and the illumination of its headlights. Even the base Ascent includes headlights that turn with the steering wheel to light up oncoming curves, along with automatic high beams. The Ascent earned a top five-star score from the National Highway Traffic Safety Administration as well. 
Standard safety features on every Ascent include forward automatic emergency braking, lane-keeping steering assistance, and adaptive cruise control, part of Subaru's EyeSight suite of driver aids. The base model is missing a blind-spot monitor, but this feature arrives for less money than some competitors' starting prices. Reverse automatic braking is standard or optional on all but the base trim level, too, and the Touring adds a forward-view camera and a rearview camera mirror. With plenty of safety, and most of it available on affordable trim levels, the Ascent's safety is a high point.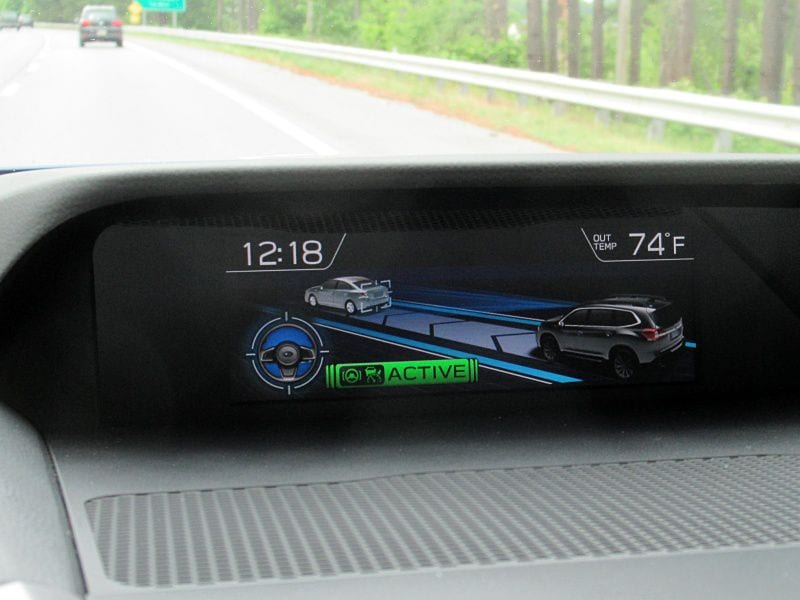 Photo by Brady Holt
Plenty of Competitors
The Ascent is hardly the only safe, comfortable three-row crossover you can buy today. Depending on your preferences, options abound. 
Our favorites in the class include the Hyundai Palisade and Kia Telluride, two siblings that marry family-friendly functionality and comfort, high-end decor, and affordable prices. Depending on the features you're interested in, they can be less expensive than the Ascent despite their additional spaciousness and refinement. But the Ascent gets better gas mileage, and it looks and feels smaller, and it has the same advantages over the pricier Honda Pilot. The Toyota Highlander is another popular pick for people who don't want an extra-massive crossover, and its available gas-electric hybrid powertrain is a fuel-sipping wonder. But the Ascent has more third-row legroom and costs thousands less. Meanwhile, if you're interested in off-road capability, the all-new Jeep Grand Cherokee L is the legendary brand's first three-row model in more than a decade; however, you'll pay a premium for its luxury-grade experience.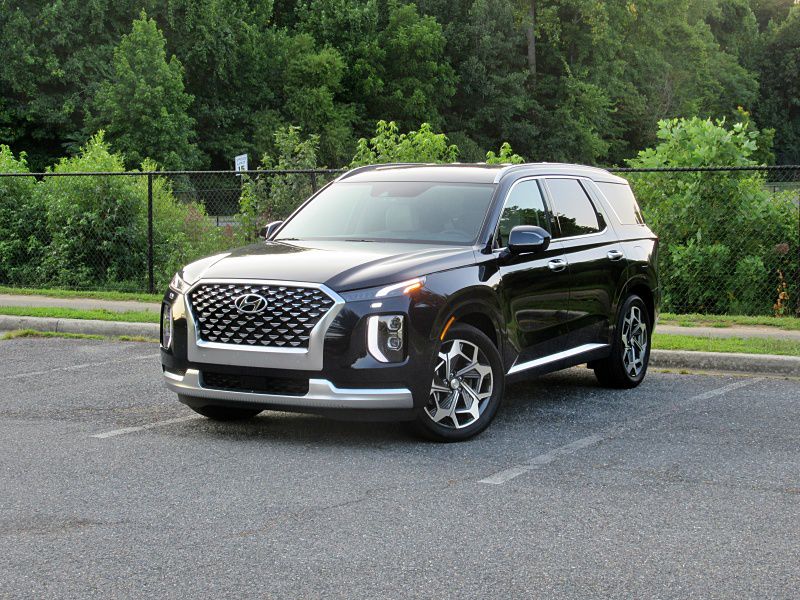 Photo by Brady Holt
Final Thoughts
The Ascent isn't the least expensive eight-passenger crossover you can buy. It's not the roomiest, the most luxurious, the sportiest, or the most capable. And few would consider it either conventionally stylish or filled with unique character. 
Still, the Ascent presents an appealing package for the right customer. It's roomy enough for even a large family without being terribly bulky or expensive. It gets good gas mileage for its size. And its unassuming nature will suit some folks better than an in-your-face SUV. We'd encourage you to check out some of the other great choices in this class, but the Ascent will be just right for many families.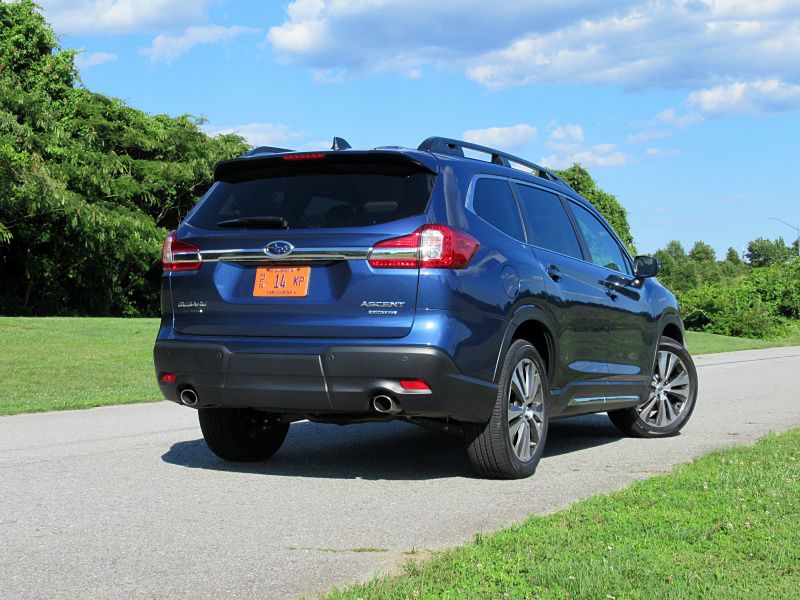 Photo by Brady Holt