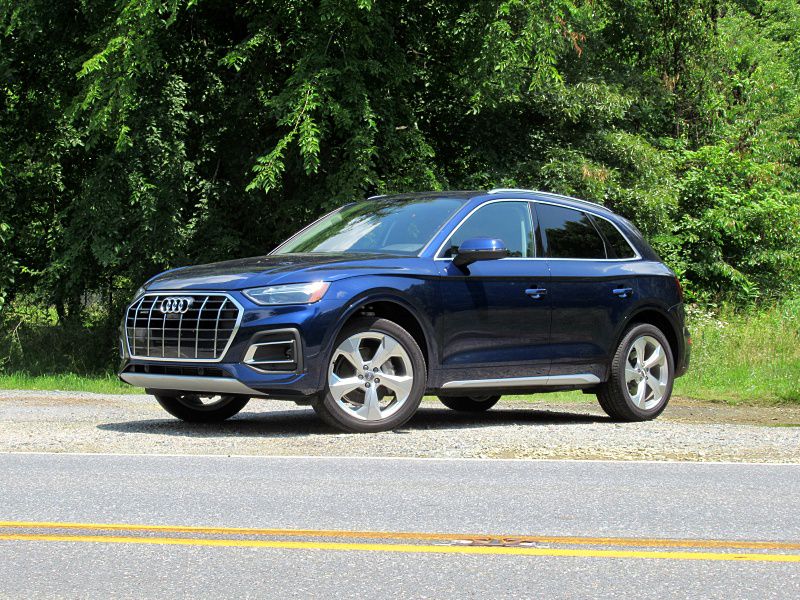 2021 Audi Q5 ・ Photo by Brady Holt
Modern compact SUVs have a lot of strengths. They're easy to drive and fuel-efficient, yet they have far more cargo space than similarly sized sedans. 
But while they're known for "car-like" ride and handling, they don't often drive like excellent cars. They're often comfortable, sure. They're even agile sometimes. But ordinary small crossovers lack the buttoned-down quiet composure of an outstanding sedan. And that's where the 2021 Audi Q5 comes in. It promises that type of high-end experience without the cumbersome bulk and higher price of a bigger vehicle. But it's just one of many compact luxury crossovers aiming for a similar combination of strengths. We spent a week in the updated 2021 Audi Q5, which starts at $43,300; and its SQ5 performance model, priced from $52,900, so we could share how it fits into that desirable market segment. 
Notable Upgrades
The current-generation Q5 debuted as a 2018 model, and the 2021 model year brought some notable updates. 
The most obvious change is a revised front end, which follows the trend set by the larger Q7 SUV and the compact A4 sedan. The grille is more rounded off than before, and it's dominated by vertical bars rather than horizontal ones. And the headlights, also slightly more rounded than before, no longer touch the grille. The rear has subtler tweaks: modified taillight coloring and the introduction of a chrome bar running between those taillights. The biggest change is on the inside: a brand-new 10.1-inch touchscreen infotainment system, along with a redesigned center console that provides a little more storage space. Audi also updated the base Q5 engine to provide a bit more power along with slightly better fuel economy, and it introduced a new Sportback body style.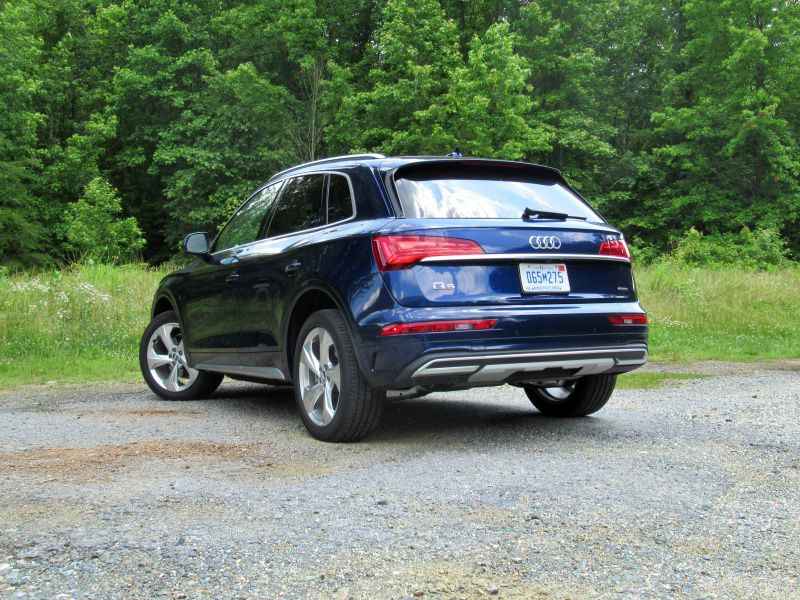 Photo by Brady Holt
A New Option for Extroverts
The conventional Audi Q5, like our test vehicle, is a conservatively styled vehicle. Rather than being splashed with decorative details, the Q5 exhibits what many buyers will consider elegant restraint. Still, others might want something more exuberant. And that's why Audi has introduced the new Q5 Sportback model this year, shown on this page. 
The Sportback is an "SUV coupe" version of the Q5, the equivalent to a BMW X4, Mercedes-Benz GLC Coupe, or Infiniti QX55. You'll also see echoes of a Tesla Model Y. The Sportback has the same front end as the regular Q5, but as the name implies, the back takes a sportier approach; the roof slopes down toward the rear of the vehicle to avoid a boxy SUV approach. The Sportback sacrifices some cargo capacity for style, and Audi also charges several thousand dollars extra (the amount varies by trim level) for the Sportback design. Obviously, it's not the practical choice, but the Sportback provides a more dynamic-looking way to get the Q5's other strengths. And like other SUV coupes, the Q5 Sportback does keep all four passenger doors.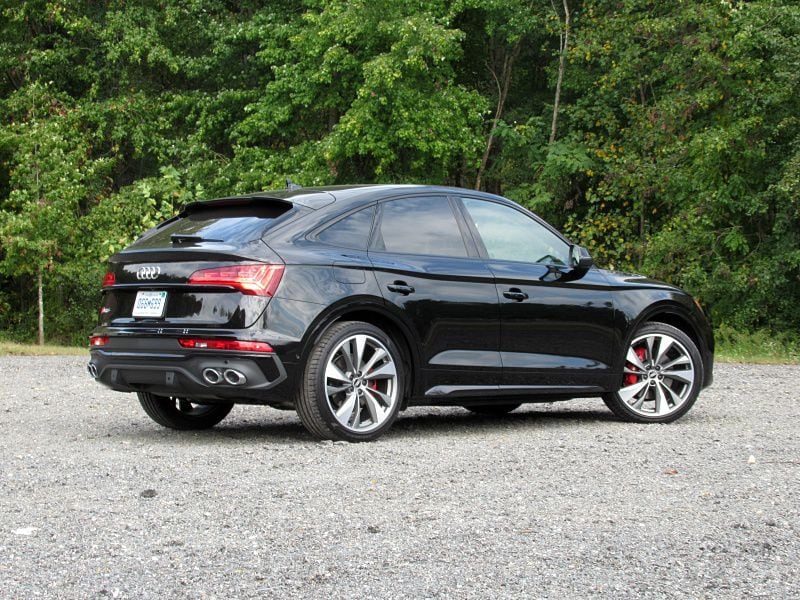 Photo by Brady Holt
Greatly Improved Infotainment
Last year's Q5 offered a choice between a tiny 7-inch infotainment screen and a just-OK 8.3-inch unit, and it lacked touchscreen inputs. The 2021 Q5 brings Audi's next-generation touchscreen infotainment system with a generous 10.1-inch touchscreen. We found it a big improvement, especially since the Q5 — unlike some other Audis — retains most of its physical buttons and knobs as well. It may not be as visually striking as the all-digital center stacks in an Audi Q7 or A6, but the Q5's approach marries up-to-date technology with everyday usability.
The rest of the interior is pretty familiar. The Q5 isn't as meticulously detailed as some Audis, with a few larger panel gaps and lower-end materials than you'd find in most of the brand's vehicles. Still, the overall ambiance is hard to fault, and we continue to love Audi's perfectly damped buttons and knobs. It's a regular reminder of the effort and expense the company put into making the Q5 special. We also remain fans of the "Virtual Cockpit" digital instrument cluster; while replacing analog gauges with a screen has become commonplace, Audi still does it better than the rest, with greater customization and sharper graphics.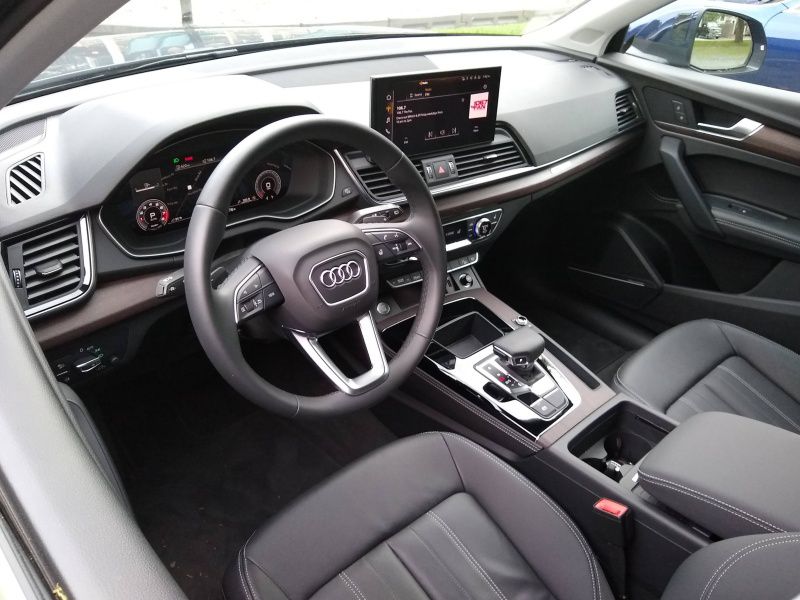 Photo by Brady Holt
Usefully Spacious
The Audi Q5 isn't the roomiest compact crossover you can buy. Like many of today's luxury models, it has generous front-seat accommodations but less rear-seat and cargo room than similarly sized mainstream models like the Honda CR-V or Nissan Rogue. 
Four adults will fit fine in the Q5, though a large center floor hump makes it awkward to fit a fifth. Meanwhile, there's 25.8 cubic feet of cargo space behind the rear seat and 54 cubic feet with the rear seat folded down. Those figures are class-competitive though not class-leading; you'll have the useful amount of cargo space and flexibility associated with any SUV, and there's room for plenty of suitcases with the rear seat in place. But some competitors give you more volume. Surprisingly, the new Q5 Sportback has similar cargo figures to the conventional model: 24.7 cubic feet behind the rear seat and 51.9 cubic feet with the seat folded. Floor space is identical for everyday cargo needs, but you may feel the difference if you're trying to stack anything higher or carry something large and bulky.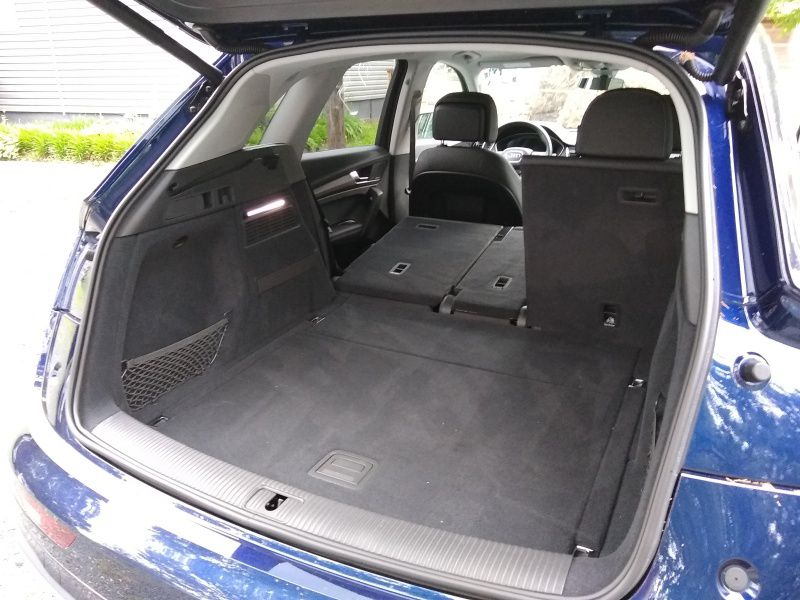 Photo by Brady Holt
Steady Composure
If you've ever heard an SUV described as "car-like," the Q5 epitomizes that terminology. You quickly forget that you're sitting up higher as this Audi tackles corners with easy aplomb. That puts the Q5 a cut above many crossovers that feel comparatively disconnected from the road. However, it drives like a pleasant, refined car rather than an overtly sporty one. Everything is under control, but even when you fiddle with its adjustable driving modes, the light steering provides an easygoing character rather than a thrilling one. 
The vehicle is also available in a performance-oriented model called the SQ5, which has a bigger engine and sport-tuned suspension. That gives it higher handling limits, but in our experience, the SQ5's character remains similar to the base Q5 in everyday traffic conditions. That is to say, you know that it's capable, but it doesn't thrill you. The good news is that every Q5 version, even the SQ5, handles bumps smoothly.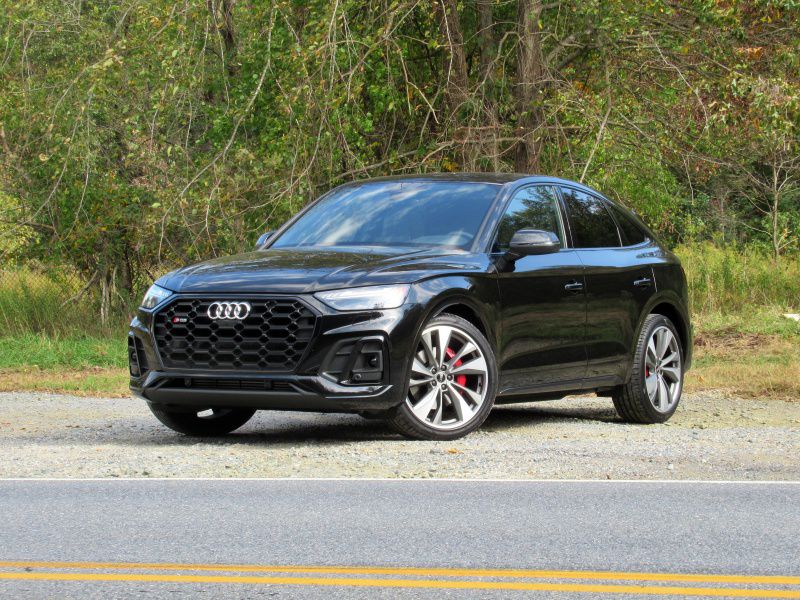 Photo by Brady Holt
Economical Base Engine
The standard Q5 uses a 2.0-liter turbocharged four-cylinder, paired to a seven-speed dual-clutch automatic transmission. This year, Audi bumped its horsepower from 248 to 261; torque remains at 273 lb-ft. Despite the extra power, EPA ratings improved slightly to 23 mpg in the city and 28 mpg on the highway, which is good for this class. You can also get a 362-horsepower Q5 plug-in hybrid that can travel an estimated 19 miles on solely electricity, then averages 27 mpg after that. 
The SQ5 performance model has a 349-horsepower turbocharged V6 and an eight-speed automatic transmission. This engine is understandably quickly and richer-sounding than the base four-cylinder. It gets EPA ratings of 18 mpg in the city and 24 mpg on the highway, a fairly steep penalty from the base engine but in line with the Mercedes-Benz AMG GLC43. The BMW X3 M40i is thriftier, though. Audi doesn't sell an extra-fast Q5 version to rival the BMW X3 M, Mercedes-Benz AMG GLC63, or Alfa Romeo Stelvio Quadrifoglio — but given the Audi's more sedate demeanor, we think that's a reasonable decision.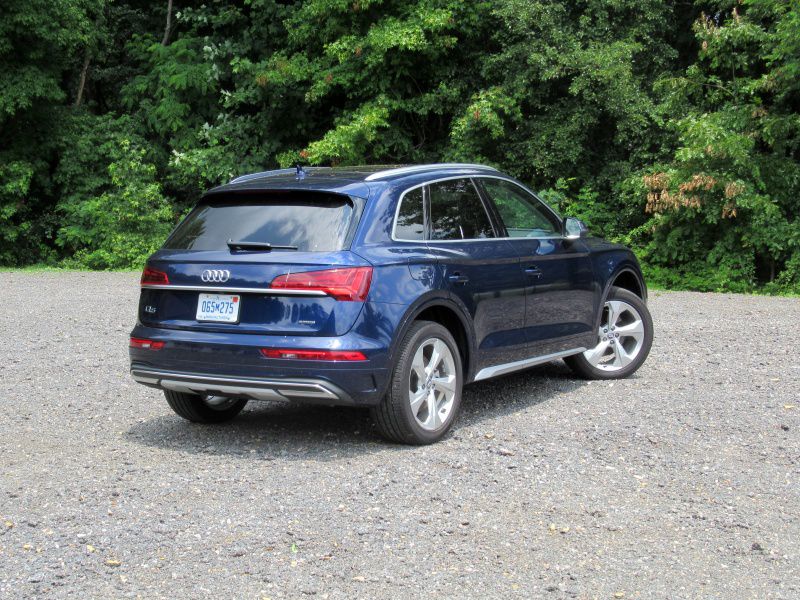 Photo by Brady Holt
Class-Competitive Prices
The Q5 has a higher starting price than many of its competitors: $43,300 for the base "Premium" trim. That rises to $47,800 for the Q5 Sportback, $51,900 for the Q5 55 TFSI e plug-in hybrid (or $45,188 after a $6,712 federal tax credit), and $52,900 for the SQ5. 
Audi makes up for that in part by providing lots of standard features even on the base model. These include all-wheel drive, genuine leather upholstery, the full-size 10.1-inch touchscreen, a 10-speaker stereo, tri-zone automatic climate control, a wireless smartphone charger, a power liftgate, and safety features that include automatic emergency braking and blind-spot monitoring. It's easy to push even the standard Q5 well past $50,000 if you want features like adaptive cruise control, lane-keeping steering assistance, a navigation system, a sunroof, and ventilated front seats; equipped with these features and a few more add-ons, our midlevel Q5 Premium Plus test vehicle rang in at $53,040. Still, that's not unreasonable these days for a well-equipped compact luxury crossover, and you can get a lot of Q5 for the money if you're careful with the options list. Our top SQ5 Prestige came to $73,990 — also competitive considering its high horsepower and long list of features.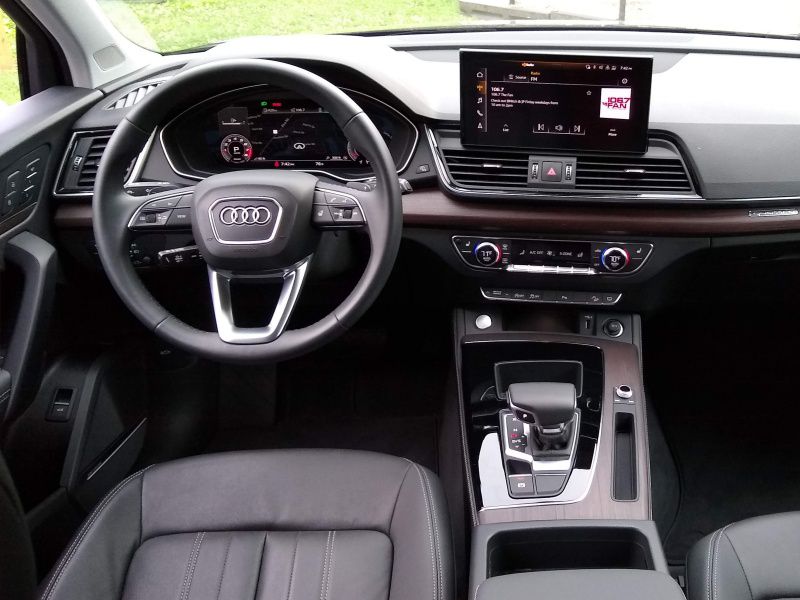 Photo by Brady Holt
Competitors to Consider
The Q5 faces a slew of competitors in the compact luxury crossover segment. At the top of the list is the BMW X3, which has a roomier interior and sharper handling; it tends to cost more, though, and the Audi has more dazzling interior technology. There's also the flashier but less spacious Mercedes-Benz GLC. 
Meanwhile, several otherwise compelling vehicles lack the Q5's extra dose of driving composure, including the Acura RDX, Lincoln Corsair, and Volvo XC60. These well-rounded vehicles offer more for the money on paper, and for many buyers, it will make sense to save money by choosing them over the Audi. None of them is especially sporty, but nor is the Q5, and all of them are reasonably quick and agile. If you value sporty performance, our top picks in this segment are the Alfa Romeo Stelvio, Porsche Macan, and BMW X3.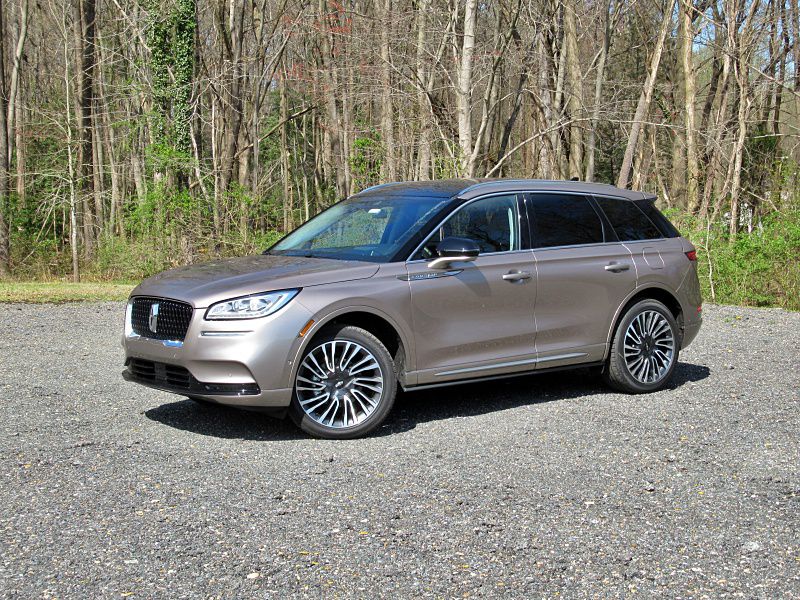 Photo by Brady Holt
Few Flaws
Overall, the Q5 combines a fault-free driving experience, a high-tech and well-finished interior, and a usefully spacious cabin. It's a thoroughly competent vehicle even by the standards of its competitive market segment, and its generous standard equipment keeps it less crazy-expensive than some other luxury SUVs. The plug-in hybrid offers gas-free driving for short trips, the new Sportback model lets you select additional stylistic pizzazz, and the new infotainment system brings the cabin up to date. 
True, the Q5 doesn't jump out at you for flashy styling or invigorating driving manners. But if you're looking for a compact luxury crossover that quietly does pretty much everything well, don't miss the 2021 Audi Q5.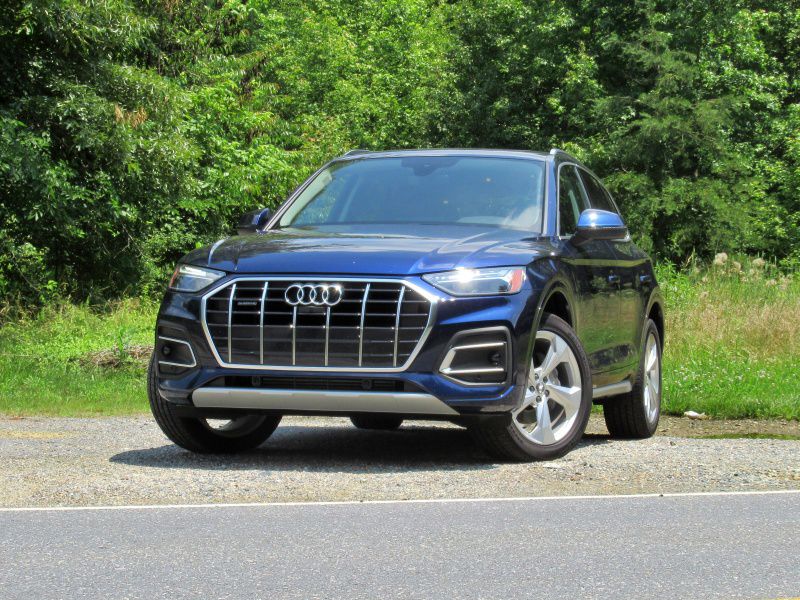 Photo by Brady Holt