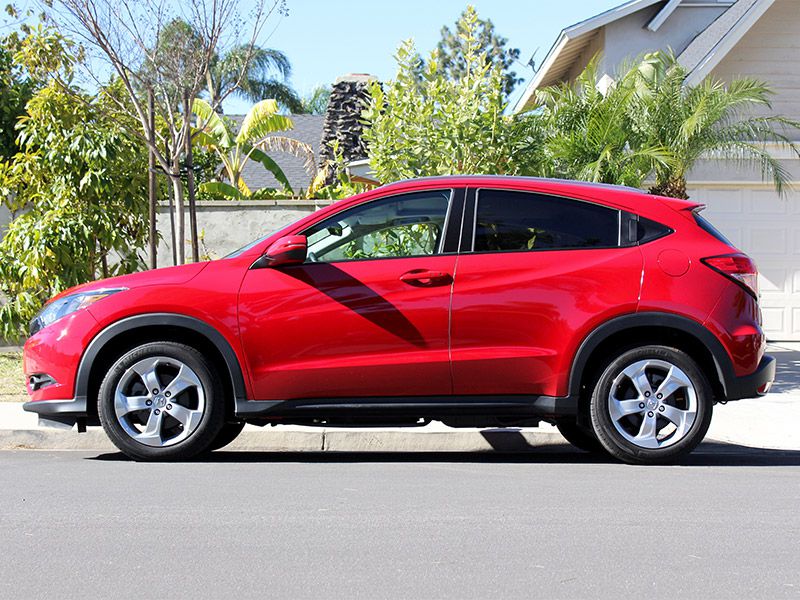 2017 Honda HR V exterior profile ・ Photo by Miles Branman
Car buyer tastes have shifted, apparently, for good. Practicality, efficiency, and price are every bit as important to the modern consumer as ever, but people just don't seem to want a low-down driving position anymore. That rules out the once-favorite sedan. In its place, the nebulous "crossover" has risen to power.
Just what is a crossover? For a time, one could at least separate a crossover from an SUV by looking at its platform. SUV meant body-on-frame architecture (durability, ruggedness) and crossover meant unibody platform (lighter, more agile). Beyond that distinction, anything with a minimal amount of extra ride height compared to a sedan or hatchback could be considered a crossover. But wait; now even the term "crossover," has been dirtied, likely from overuse. Instead, automakers have taken to calling their high-riding models "SUVs," regardless of construction.
Confused? You're not alone. So let's forget the labels for now and return to our initial observation. Consumers want a higher driving position, and just about every automaker has a solution.
Fitting In
The American market has only known the HR-V since 2014, but the nameplate was first used on a Japanese-market compact model in 1996. Like the first generation, the current HR-V is based on a B-segment platform, which also underpins the Honda Fit. Despite its subcompact chassis, the HR-V is a lateral move for those considering the Civic. As Honda's smallest crossover, the HR-V was created to undercut the CR-V on price while maintaining the brand's reliable, fun-to-drive personality. Clever packaging gives the HR-V a modest scale from nicely equipped to loaded, but even the highest trim purposefully skips technology reserved for Honda's premium models.    With the HR-V, CR-V, and Pilot, Honda's crossover lineup offers a high-riding alternative for every sedan segment. Down the road, expect the Japanese automaker to bolster its range with a style-focused model to rival Toyota's upcoming C-HR and capture a new demographic.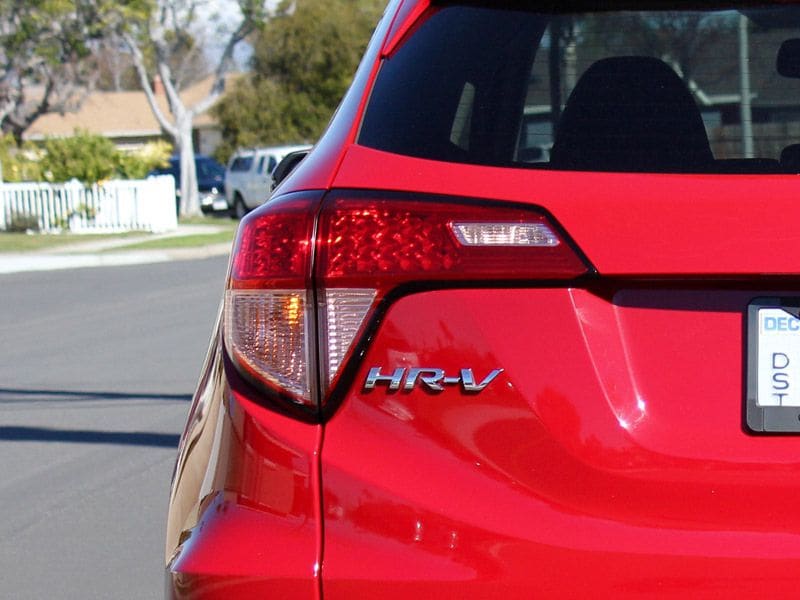 Photo by Miles Branman
Sleek Inside and Out
Unlike some of its more artistic competitors, the 2017 Honda HR-V keeps the styling simple but handsome. Angular headlights flow into a U-shaped grille, forming a pointed snout. A well defined character line tracks over the front wheel arches and meets a second angle that begins at the C-pillar. By hiding the rear door handles within the black C-pillar plastic, the HR-V delivers an attractive a 2-door coupe aesthetic. Chromed 17-inch wheels add a premium touch. Inside, a minimalist layout with heavily touch-based functions looks better than most models in the segment. Thanks to steering wheel-mounted controls for volume, cruise control, and a quick-select menu, drivers will only need to take their eyes off the road to adjust climate control functions. Unfortunately, without physical knobs or buttons, it will take a second to confirm your inputs have been received. Honda's LCD touchscreen infotainment system is straightforward, though far from what we'd call "vivid."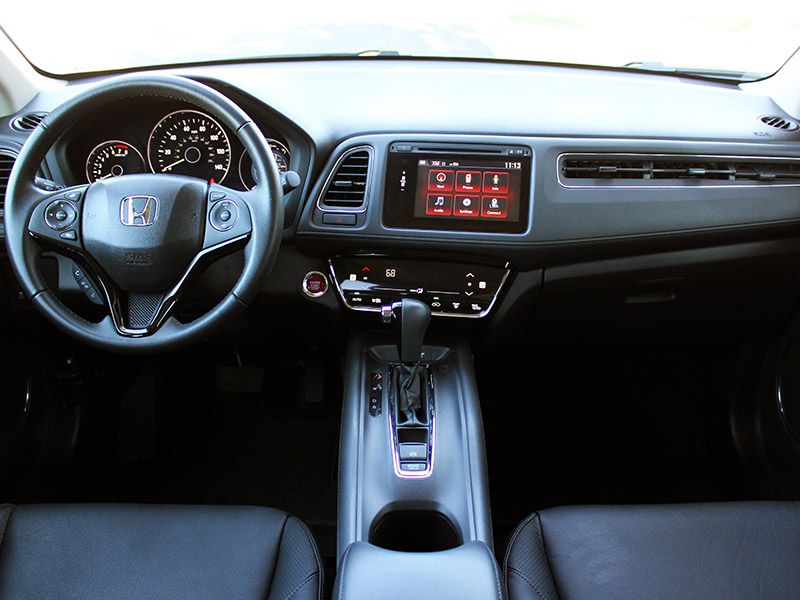 Photo by Miles Branman
Making Room
Like the Jeep Renegade, Honda's mini crossover offers an astounding amount of versatility, interior volume, and comfort. Leather or not, the HR-V's seats are supportive for long hauls. Though it would be torture to stack three full-size adults on the rear bench, two of them would have plenty of legroom and headroom. Without rear seat passengers, the HR-V's "magic seats" stow to create 58.8 cu. ft. of cargo capacity. Even with the rear seats in place, the HR-V affords generous rear shelf space. We managed to fit a Costco run's worth of purchases on the parcel shelf without disturbing the 60/40 split-folding rear bench.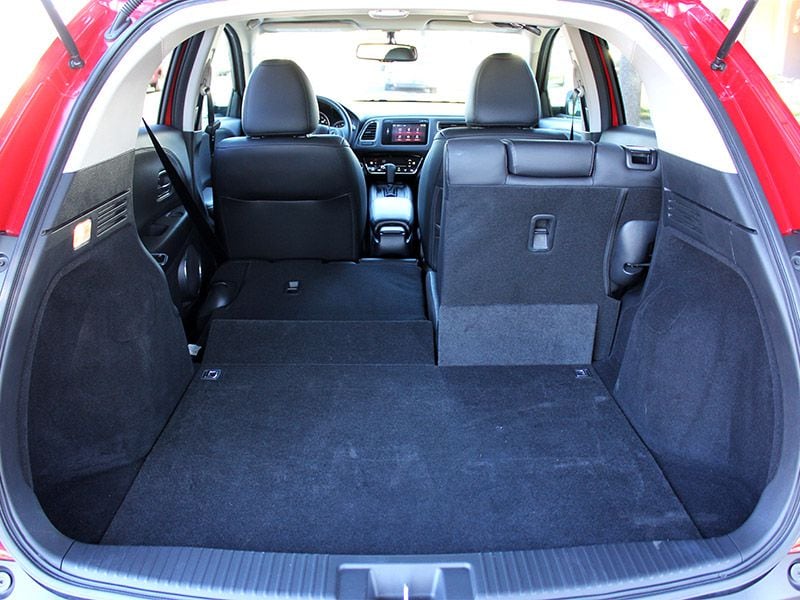 Photo by Miles Branman
Some Momentum Required
The HR-V is many good things, but quick isn't one of them. At 3000-ish pounds, the all-wheel-drive HR-V couldn't borrow the much lighter Fit's anemic powertrain, but the 1.8-liter 4-cylinder found under the crossover's hood is far from potent. Base models send 141 horsepower and 127 lb.-ft. to the front tires via a 6-speed manual gearbox, while AWD variants of the HR-V must accept the droning CVT (continuously variable transmission). Set aside 9.5 seconds for the HR-V to get to 60 mph, and be prepared for a whole lot of complaining from the engine/CVT combo. We did not have a chance to test the 6-speed manual, but while Honda's standard transmissions are excellent, it's hard to get around the lack of torque. Fortunately, the HR-V makes up for its output with stellar suspension tuning and a willing chassis. Roll through corners is contained well and despite an electric-assist steering rack, the HR-V communicates well what its front tires are doing.   All things considered, the HR-V's focus on handling more than speed is forgivable.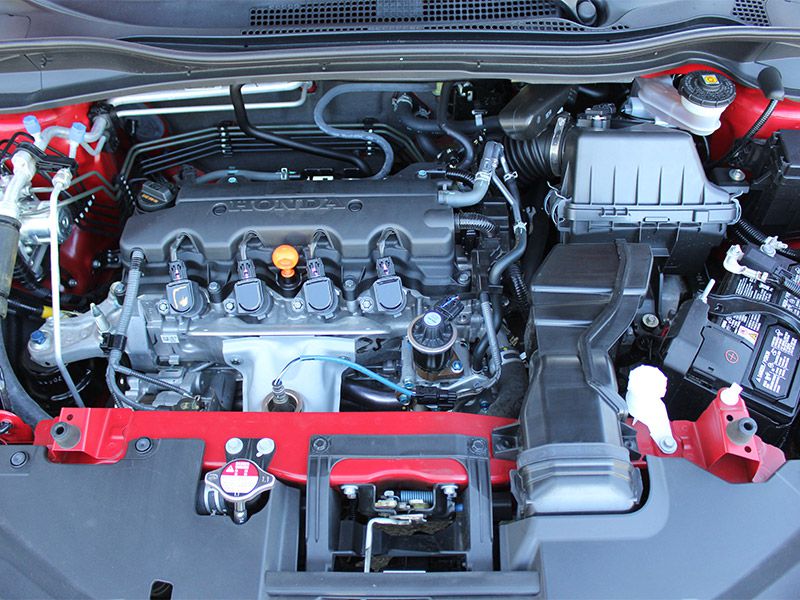 Photo by Miles Branman
Gas Whisperer
The 2017 Honda HR-V's wheezing powertrain isn't able to match its turbocharged rivals in performance, but it does yield impressive fuel economy. Heavier all-wheel-drive models return EPA fuel economy of 27 mpg in the city, 32 on the highway, and 29 combined. But we saw even better figures in real-world testing. Even hammering the throttle (as one often must do in the HR-V), we covered 455 miles on a single tank (the HR-V has a smallish 13.2-gallon capacity). Better still, the HR-V only requires 87-octane gas, while some competitors demand premium fuel. With its legendary reliabity and frugal engine, the HR-V should be an inexpensive daily driver.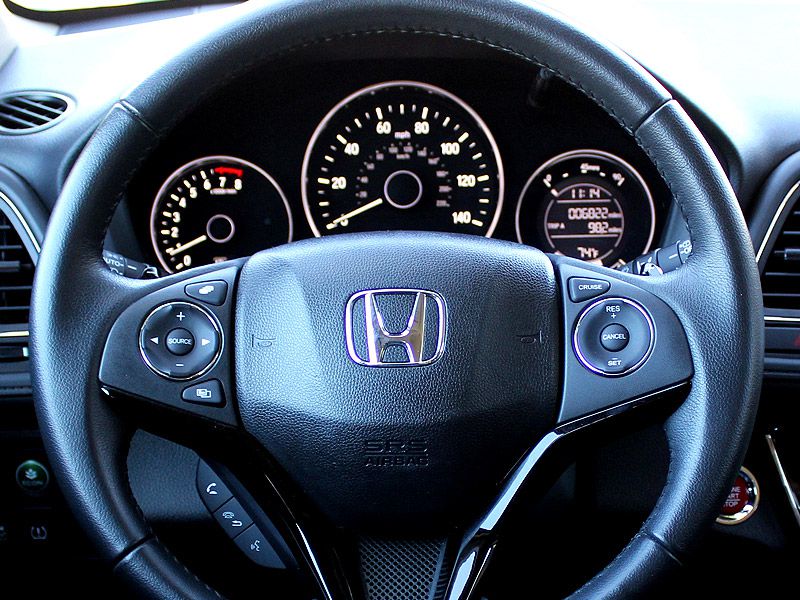 Photo by Miles Branman
Safety
It's difficult to make a small car safe, especially in the company of large trucks and heavy SUVs, but modern safety technologies can help. Unfortunately for the HR-V, Honda has withheld its HondaSensing features from the options list. That means even the range-topping trims do without automatic braking assist and lane-departure warnings, among other driver aids. There's a good chance a mid-cycle refresh next year will add these features, but it's a glaring absence for now. As a small caveat, the HR-V comes standard with a backup camera and LaneWatch—a monitor for passenger-side lane changes—can be added. In crash tests, the NHTSA gave the HR-V a 5-star overall rating, but the IIHS offered a mix of "good" and "acceptable" ratings for varied impact tests.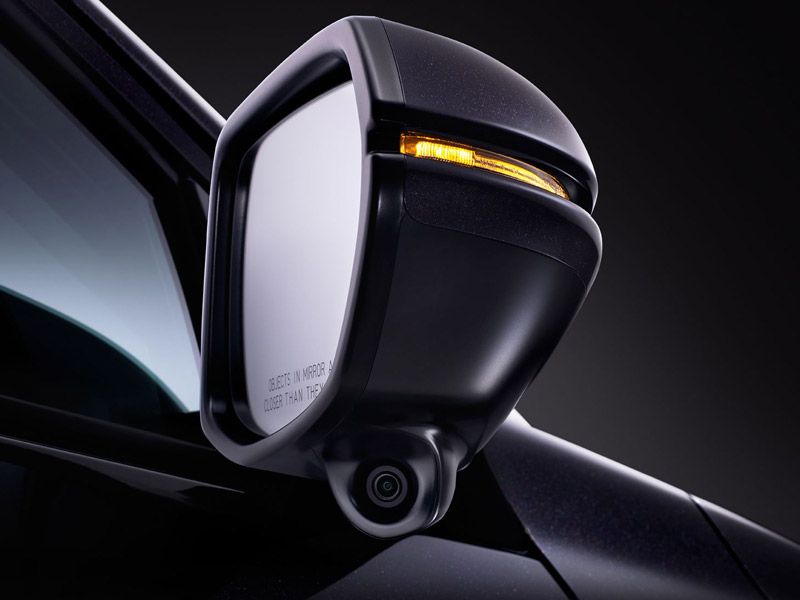 Photo by Honda
Highs and Lows
Highs: -    Excellent fuel economy -    Spunky handling -    Remarkable cabin versatility -    Handsome design Lows: -    Sluggish engine -    Droning CVT -    Lacks modern safety tech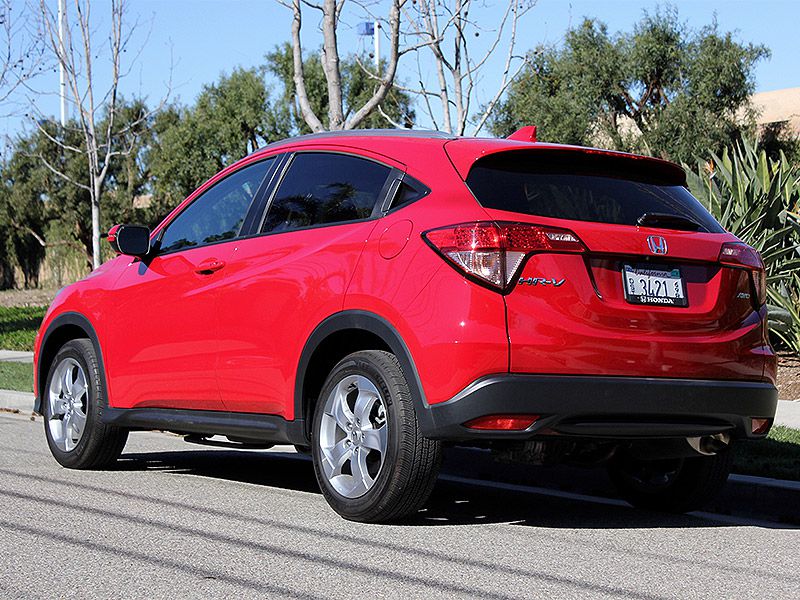 Trims and Pricing
Some automakers make the buying process downright painful with oddly bundled features or extensive lists of standalone options. Honda doesn't play by those rules. The HR-V is offered in just three trims: LX, EX, and EX-L Navi. The most affordable Honda HR-V is priced from $19,465 and includes 17-inch alloy wheels, a rearview camera, Magic Seats, a USB port, and Bluetooth. Moving up to the $21,525 EX trim adds a 7.0-inch infotainment screen, Pandora radio, a power sunroof, heated front seats, keyless entry and ignition, Honda LaneWatch, heated side mirrors, text message functionality, and a second USB port. Finally, the EX-L offers leather seats, a leather-wrapped steering wheel and gear selector, roof rails, and Navigation for $24,950. If you can do without the leather seats and are willing to use your smartphone's turn-by-turn navigation, the EX grade offers the best value by far.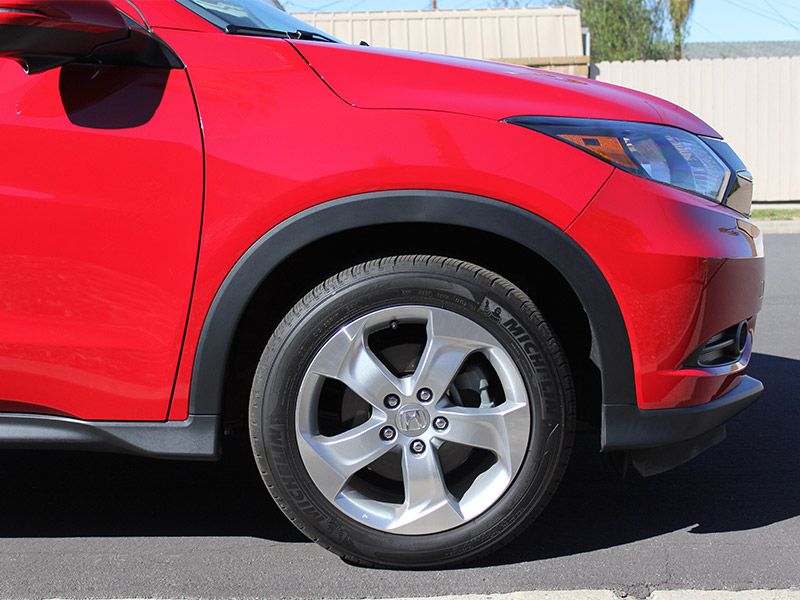 Photo by Miles Branman
Stiff Competition
If the Honda HR-V shared the subcompact crossover segment with just one or two competitors, it would be an easy sell, but there are in fact six direct, competent rivals. Kia's Soul can only loosely be considered a crossover but it has managed to poach sales from just about every entry-level vehicle segment. Nissan's Juke helped establish the segment and remains the quirkiest and most exciting to drive. Chevrolet's Trax is probably the most boring option, but it's also one of the cheaper choices. Jeep's Renegade is by far the most capable off-road of all the small crossovers, and it's funky design adds appeal. Sharing a platform with the Renegade, Fiat's 500X has somewhat middling exterior styling and driving dynamics. Finally, Mazda's CX-3 dominates the aesthetic category and is Zoom-Zoom quick in the corners. On the fringes, Buick's Encore and Mini's Countryman tackle the slightly upscale end of the mini crossover camp.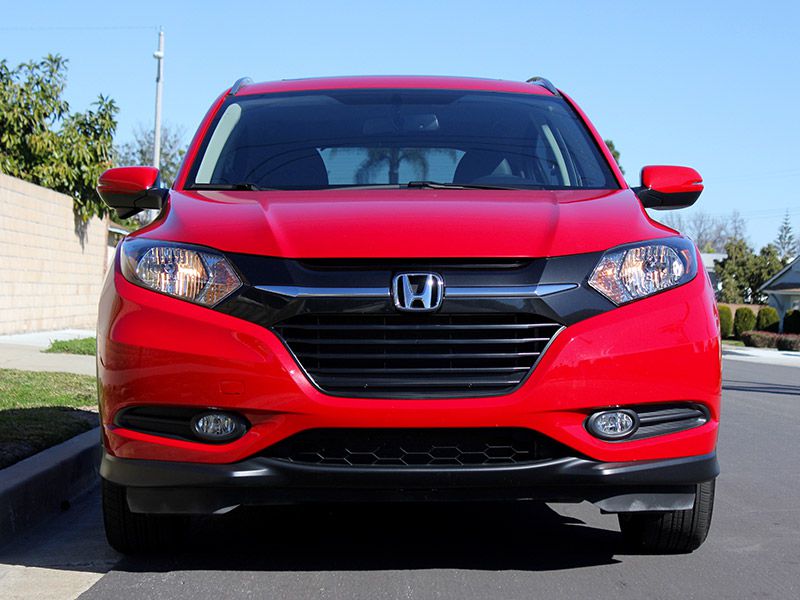 Photo by Miles Branman
Our Take
Despite the long list of challengers, Honda's HR-V makes a strong statement. At $21,500, the HR-V is attractive, loaded with goodies, efficient, and almost certainly reliable. It won't turn heads and it won't blow you away with its performance, but for 95 percent of customers, those characteristics fall toward the bottom of a must-have feature set anyway. Unlike some of its more specialized competitors, the HR-V targets the meat of the market. For a lesser-known brand, that might be a death wish, but Honda's badge comes with an inherent quality that floats the HR-V toward the top of the pack.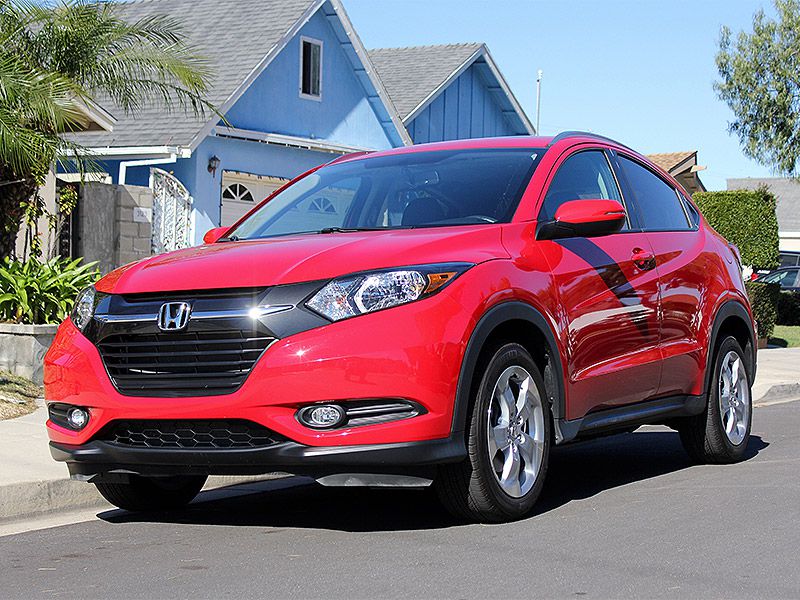 Photo by Miles Branman