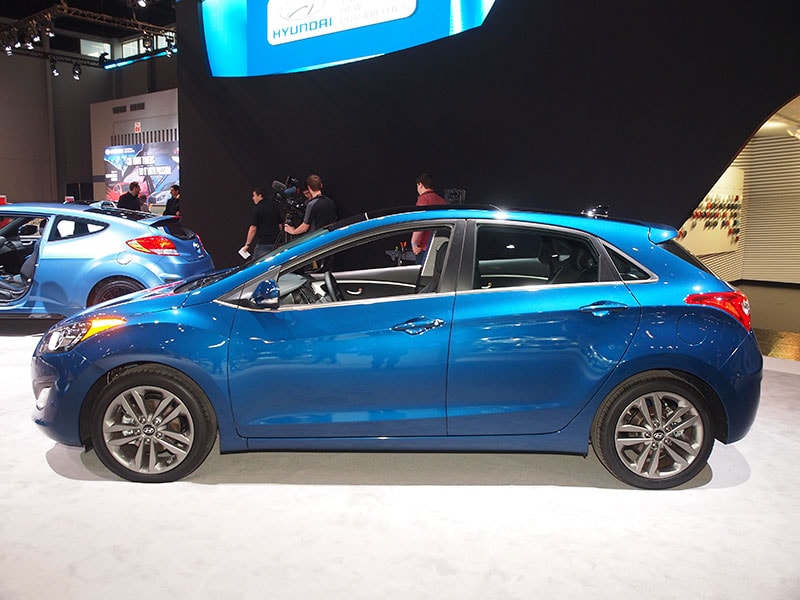 Likely heralding changes for the rest of the compact Elantra family, the 2016 Hyundai Elantra GT—the lineup's five-door hatchback, boasting more cargo room than a Mazda3 or VW Golf, made its world premiere at the Chicago Auto Show with a new look, newly available technology, and a premium feature that is new to the segment, too.
But Hyundai also hearkens returns to its high-value roots by launching the upgraded Elantra GT this March at an MSRP of $18,800—a price point that's unchanged from that of the 2015 model.
Why the 2016 Hyundai Elantra GT Matters
The compact car segment has become extremely competitive in recent years, and customers have noticed. In fact, in January, despite relatively low fuel prices, compact car sales actually jumped a steep 16.1 percent, outpacing the growth rate of the industry despite the market's overall double-digit gain. At the same time, Elantra sales were down by 20.1 percent.
The 2016 Hyundai Elantra GT represents a first step in the brand's compact turnaround plan while also providing a body-style option that brands like Honda, Nissan and Chevy—without five-door hatchbacks in this segment—can't match.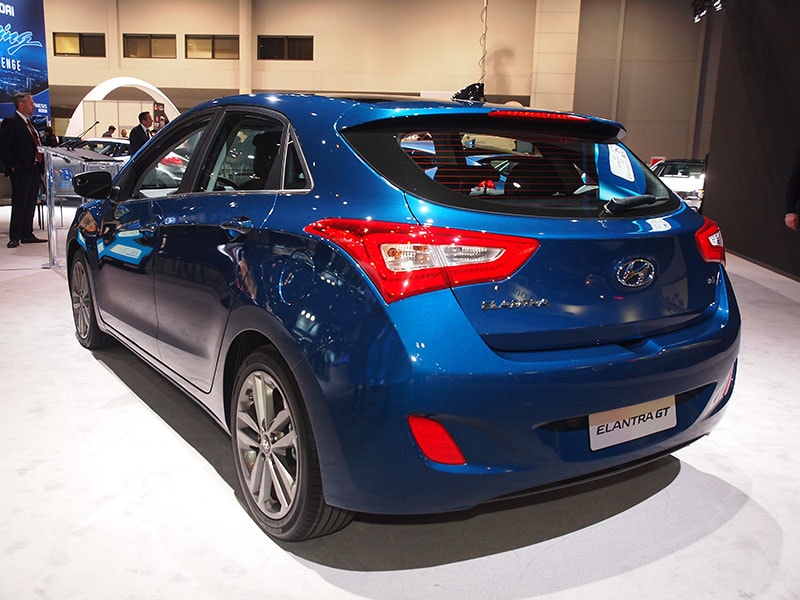 2016 Hyundai Elantra GT: What's New
The changes for the 2016 Hyundai Elantra GT are subtle but effective. For example, the car shows a new grille at the front, with straight horizontal slats in an upscale argent color, then gets restyled 17-inch alloy wheels as well, although those are optional.
Then there's a breakthrough in the cabin, as the 2016 Hyundai Elantra GT becomes the first mainstream compact to offer ventilated front seats. Of course, the car has been a seating leader for some time now, already boasting standard heated front seats, along with available enhancements like a 10-way power-adjustable driver's chair (with powered lumbar support) and leather seating surfaces.
Owners also will be able to order Hyundai's next-generation technologies for navigation, HD radio, and integration with Apple's Siri hands-free service, along with the latest Blue Link telematics. New for Blue Link are features like Google-powered destination search and remote-start capability with climate control.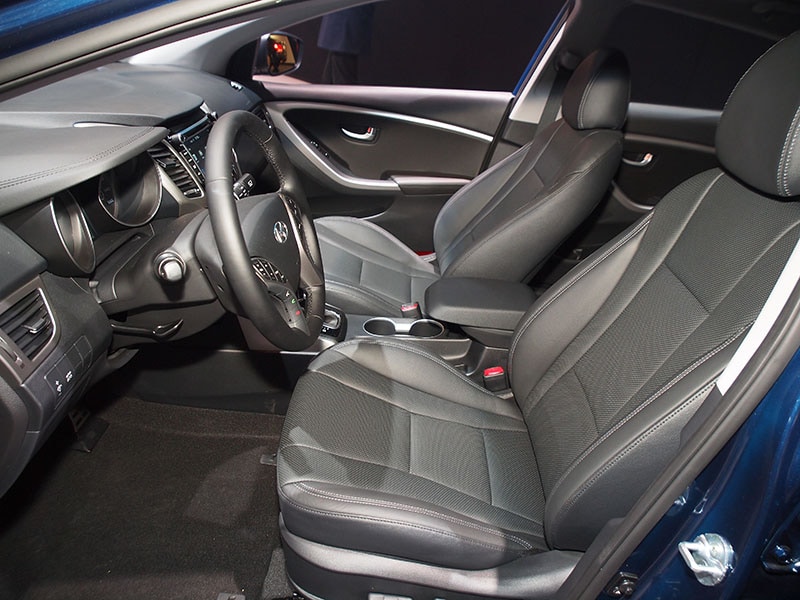 2016 Hyundai Elantra GT: What Autobytel Thinks
The thinking here is that the 2016 Hyundai Elantra is best considered a high-value, hot-hatch sleeper, with its secret weapon being a 2.0-liter, four-cylinder engine capable of churning out 173 hp and 154 lb.-ft. of torque. True, that's not exactly GTI territory, but those numbers do represent output bumps of 28 hp and 24 lb.-ft. of torque over the starter Elantra sedan, with the GT packing standard front and rear stabilizer bars and further offering a sport-tuned suspension.
There's even a standard six-speed manual transmission (that's complemented by a six-speed automatic with "SHIFTRONIC" manual-shifting functionality).