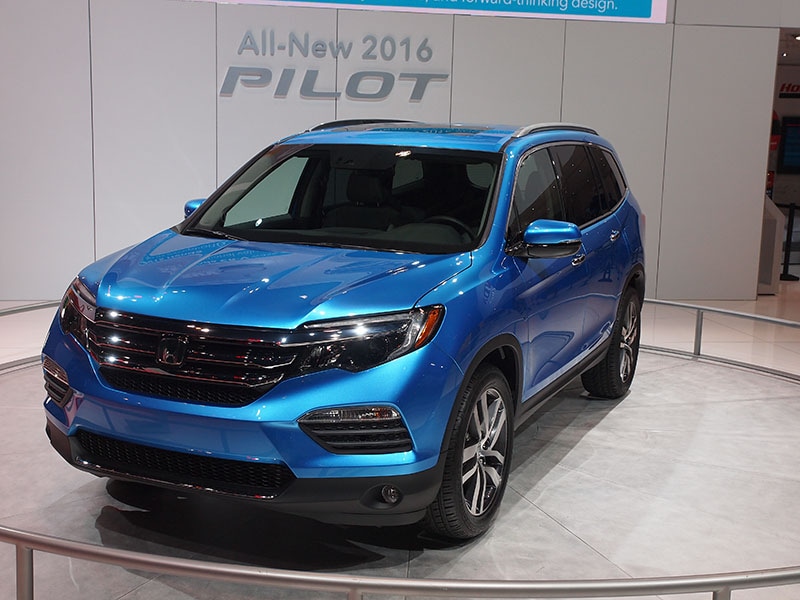 It's been a long time since the Honda Pilot was given any kind of serious attention from the automaker's product planning team, and the 2016 model remedies that oversight by way of a complete redesign. Intended to invigorate Honda's presence in the full-size crossover segment, the 2016 Pilot has been significantly modernized compared to its predecessor.
Why the 2016 Honda Pilot Matters
The Honda Pilot had fallen far behind its rivals in the large people mover segment, and although it wasn't a bad vehicle by any means, last year's model simply wasn't competitive on fuel mileage, power, or features.  The 2016 Honda Pilot addresses each of these important areas while preserving the crossover eight passenger capacity, once again vaulting Honda into the large SUV conversation.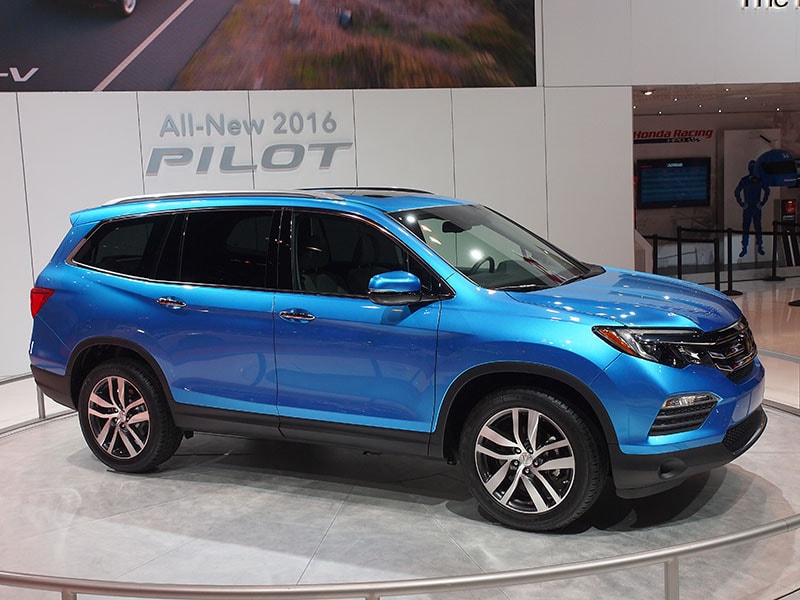 New 2016 Honda Pilot: What's New
The 2016 Honda Pilot is longer and lighter than the model that came before it, with as much as 300 lbs of mass cut from its platform, depending on which model is ordered. It's also significantly more svelte in the styling department, with its boxy dimensions concealed under curvier sheet metal. Inside, the second row of seating adopts a one-touch tumble feature to make it easier to get to the vehicle's third row, and there are a host of USB ports, active safety features and luxury gear lurking on the Pilot's options list.
Honda has substituted a new 'EarthDreams' V-6 for last year's six-cylinder engine, and while both units displace 3.5-liters, it's fair to say that the new Pilot will offer more than the 250 horses found in 2015. We don't know for sure because Honda is being tight-lipped about output, however, the same engine is offered in Acura's MDX platform trim where it produces 290 horsepower and 267 lb-ft of torque. Given the presence of a cylinder-deactivation system that drops the crossover down to three cylinders, as well as a choice between seven-speed and nine-speed automatic transmissions, it's safe to assume that the 2016 Pilot will not only be more robust than its predecessor, but that it will also be much more efficient. All-wheel drive remains optional with Honda's big crossover, although it's not the same performance-oriented system found the related Acura MDX.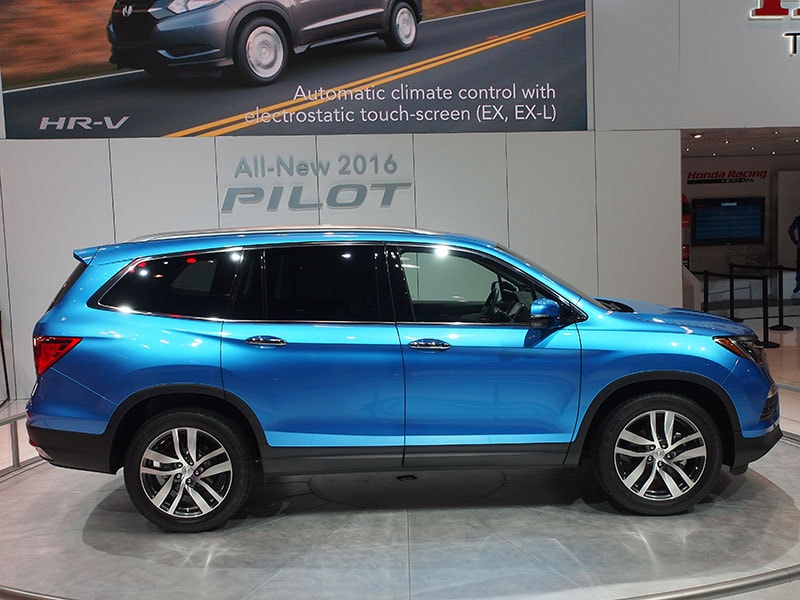 New 2016 Honda Pilot: What Autobytel Thinks
The 2016 Honda Pilot can't hit dealerships soon enough, as the new model is far more in step with what modern full-size crossover shoppers are looking for. The Pilot offers a minivan alternative to those uninterested in the stodgier Odyssey, and its available all-wheel drive makes it a stronger choice for families living in the northern half of the country. If the Honda Pilot drives anything like the Acura MDX that preceded it, then Honda won't have any trouble moving inventory.