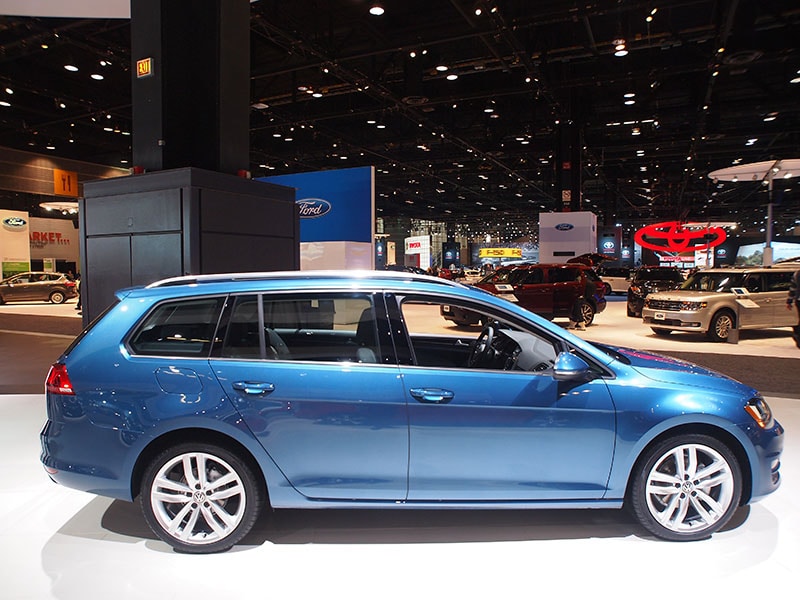 The 2015 Volkswagen Golf SportWagen is the newest member of the VW Golf family, and while it also represents the next-gen evolution of the older Jetta SportWagen, this fresh entry is bigger, more efficient and more technologically advanced than its predecessor, offering features like Fender premium audio, forward collision warning, LED daytime running lamps, and the automaker's Post-Collision Braking System and Climatronic automatic air conditioning.
On the other hand, the Golf SportWagen will be less expensive, too. In fact, with an MSRP of $21,395, the car will arrive this April with a content-adjusted sticker price some $700 lower than the last Jetta wagon.
Why the 2015 Volkswagen Golf Sportwagen Matters
As the only affordable compact wagon offered in the United States, the 2015 Volkswagen Golf SportWagen is sort of the segment's canary in a coalmine: A successful launch could induce other brands to join the fray, which would provide more choice for customers. Chevrolet, for example, already offers a rival Chevy Cruze wagon for European markets.
For buyers themselves, the car will provide an important, efficient alternative to small crossovers, as well as the same enjoyable driving dynamics baked into the rest of the VW Golf lineup. Which, remember, was named Autobytel's 2015 Car of the Year.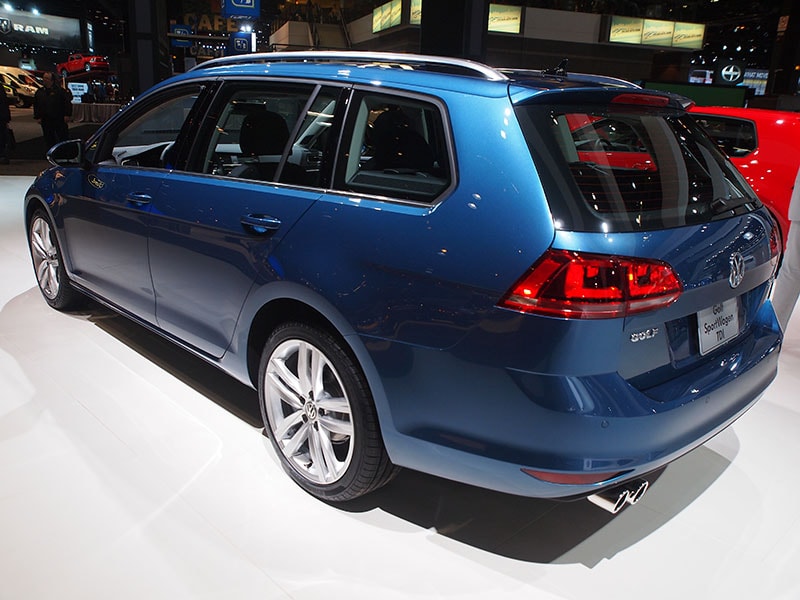 New 2015 Volkswagen Golf SportWagen: What's New
The big news for the 2015 Volkswagen Golf SportWagen is its capacious cargo hold. VW promises 30.4 cubic feet of usable space behind the second row of seats, with owners able to fold down the rear back rests to benefit from 66.5 cubic feet of room. At that point, the Golf SportWagen serves up more cargo space than similarly sized crossovers like the Mazda CX-5 or Chevy Equinox.
Additionally, the Golf edition brings two new engines to the SportWagen range. The standard unit is a 1.8-liter, four-cylinder turbo that makes 170 hp and 200 lb.-ft. of torque, with VW projecting an EPA high point of 36 mpg. As a premium choice, the Golf SportWagen will provide a 2.0-liter, four-cylinder TDI engine that relies on clean-diesel technology to make 150 and 236 lb.-ft. of torque, while also delivering up to 43 mpg highway.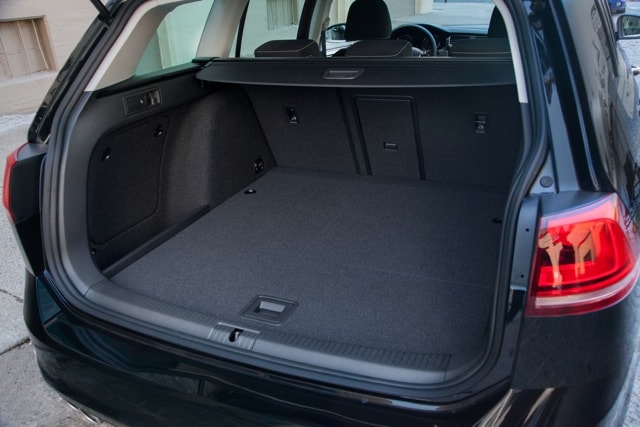 New 2015 Volkswagen Golf SportWagen: What Autobytel Thinks
Don't underestimate the value of the name change here with the 2015 Volkswagen Golf SportWagen. By leveraging the popularity of the current-generation Golf roster, VW should be able to get a lot more folks interested in a good-looking, fun-to-drive car that is equal parts efficient and versatile. There's also a strong chance that the SportWagen will join the four-door Golf as an IIHS Top Safety Pick, then offer all of the other goodies found in the Golf group, including navigation, touch-screen infotainment and the VW Car-Net suite of connectivity services.
Autobytel's initial verdict: Count on the Sportwagen to spearhead a wagon renaissance in this country.