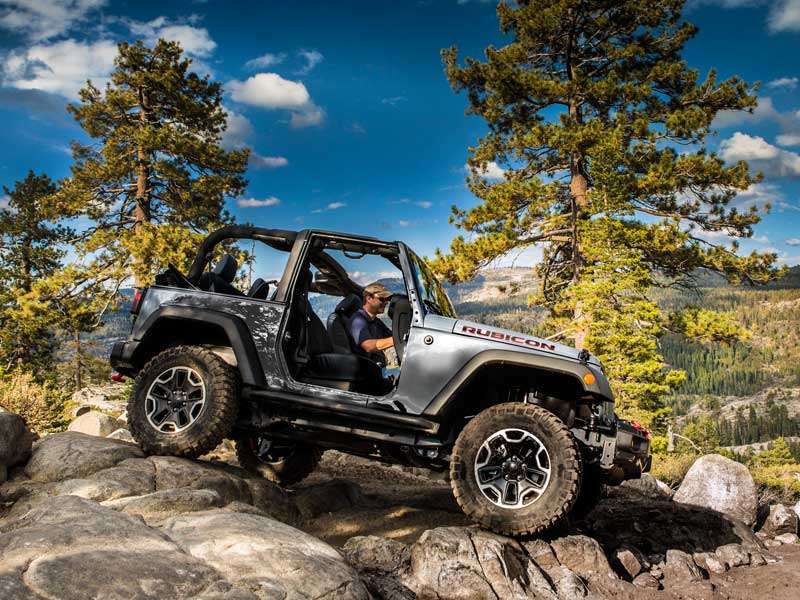 2015 jeep wrangler ragtop
With the 2015 Jeep Wrangler now at dealerships, the September sales story for the Wrangler roster was a familiar one: After another 13,955 deliveries, marking a 16 percent increase in volume versus September 2013, the Wrangler has posted its ninth monthly sales record in a row. That kind of consistency also is evident in the year-to-date sales numbers, which show that the 2015 Jeep Wrangler finished September by raising YTD volume 12 percent, on 134,068 deliveries.
On the other hand, although the 2015 Jeep Wrangler is continuing the momentum of its immediate predecessor, the brand didn't stand pat when it came to fresh features for the new model year. Pricing did rise $200, so that the 2015 Jeep Wrangler starts at $22,595, but customers enjoy more standard features, too, including an eight-speaker audio setup with enhanced sound bar and a "Torx Tool Kit" that makes it easier to remove the vehicle's top, doors, and bumper end caps for the full-on Wrangler driving experience. There also are a number of new premium upgrades available, ranging from a 552-watt Alpine audio system to a new tire/wheel package for the Wrangler Sport with 16-inch black steel wheels and 31-inch Bridgestone Dueler tires.
Yet the 2015 Jeep Wrangler wasn't the best-selling Jeep last month. That honor goes to the Jeep Cherokee, for the second straight month, thanks to 14,639 sales in its first September on the marketplace.
The Jeep Patriot and Compass keep chugging along as well. Both have set multiple monthly sales records so far in 2014, and both did so again in September. In fact, the Patriot led the brand in terms of sales growth, recording a 51 percent spike in volume and 9,117 deliveries; the new September benchmark for the Compass is 4,666 sales, following a 4 percent volume advance last month.
The Grand Cherokee was the only Jeep to finish in the red in September, when its volume slipped 14 percent on 12,854 sales.
All told, the 2015 Jeep Wrangler and friends combined for 55,231 sales and a 47 percent jump in volume, with both marks leading the Chrysler Group in September.