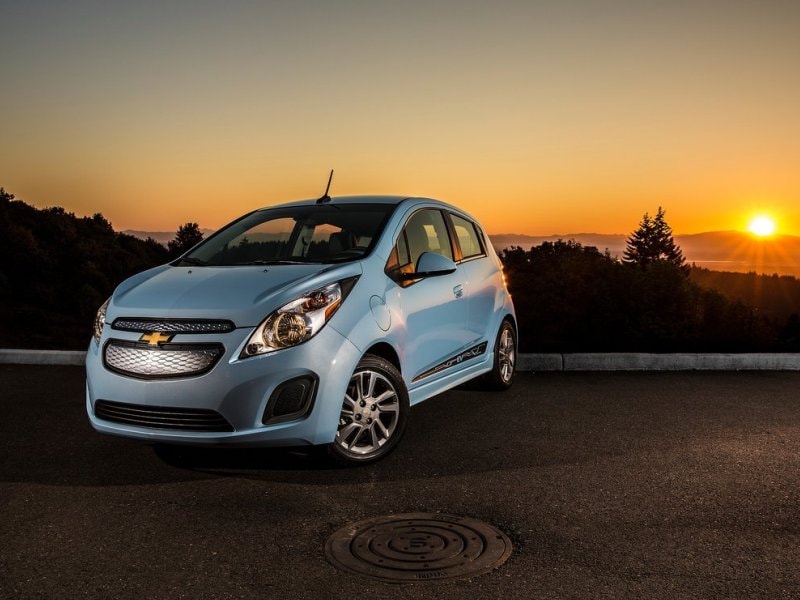 2014 chevy spark ev
With the 2015 Chevrolet Spark now at dealerships adding to the total sales of the Bowtie brand's city car recently topped 1 million units on a global basis. That volume has come at a fairly fast clip, too, with the car originally launching just five years ago, for the Indian market, as the Beat. A surprising driver of that growth: U.S. drivers.
Although some thought the Spark was too small to become popular in this country—and it remains the only mainstream-branded city car in the nation—the United States actually represents its second-biggest marketplace, behind only South Korea. And while the 2015 Chevrolet Spark did lose some ground in September sales-wise, its year-to-date volume total of 30,937 units marks an industry-beating 9.2-percent advance over the same nine months in 2013.  
Chevy also points out that the 2015 Chevrolet Spark, along with its subcompact and compact siblings, helps attract a new kind of customer to local dealerships. As explained by Alan Batey, executive vice president of Global Chevrolet: "Our small cars—Spark, Sonic and Cruze—attract more new car buyers to Chevrolet than any other vehicles in the lineup, with more than 60 percent of buyers never owning a Chevy before."
The Sonic and Cruze also join the 2015 Chevrolet Spark in showing some fairly strong sales momentum. The Sonic, for example, has delivered 77,947 units and an 11.9 percent gain in volume through the end of September, with the Cruze posting 208,114 sales in that time, backed by a 6.3 percent jump in volume. (It's further worth noting that the Cruze just wrapped up a particularly hot September, when demand spiked by 44.7 percent on 18,415 deliveries.)
Perhaps uncoincidentally, all three are among the many Chevy products offering both a mobile wi-fi hotspot and 4G LTE connectivity for the new model year.