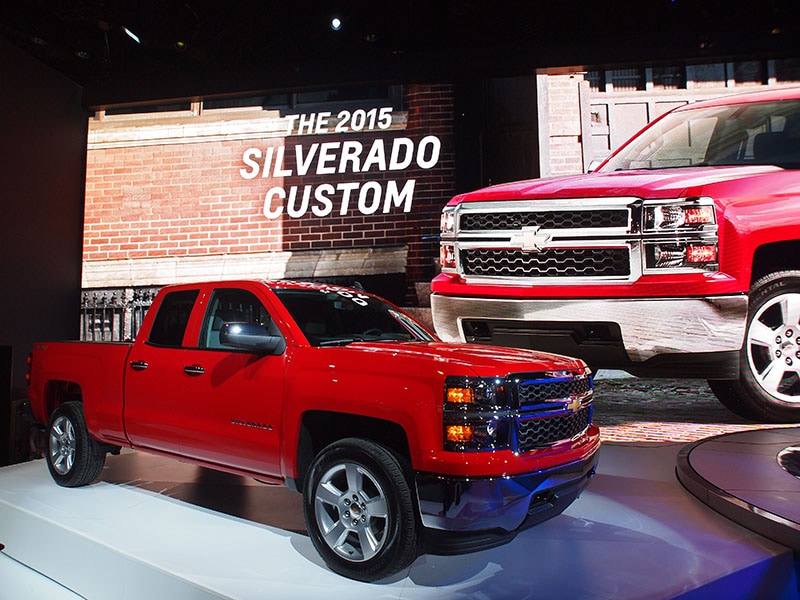 The 2015 Chevrolet Silverado Custom is ready to capitalize on the increased demand for style-conscious trucks, but instead of following the typical trend of upgrading an already upper-level model, this new Chevy offers custom cool to the more cost conscious customers.
In this case, that means offering the Custom package on the rear-wheel-drive, double-cab LS trim—with the 5.3-liter V8 and color-keyed carpeting that are "expected to be popular choices," according to Chevy—for an MSRP of $33,820. Adding Chevrolet's rugged 4X4 system brings the bottom line to $37,800.
In terms of timing, dealers will begin taking orders for the Silverado Custom models beginning this month.
Why the New 2015 Chevrolet Silverado Custom Matters
With Ford introducing its brand-new F-150, and Ram continuing to tout its 28-mpg diesel, Chevy needs special editions like the 2015 Chevrolet Silverado Custom to help keep its trucks fresh in consumers' minds.
The bottom line about the 2015 Chevrolet Silverado Custom, straight from Sandor Piszar, marketing director for Chevy Trucks: "The economic recovery has led to booming sales of high-end pickups like the Silverado High Country. But there are also millions of customers in the heart of the market who want a great looking, well-equipped truck at an affordable price. The Silverado Custom is a truck they can be proud to own and proud to drive."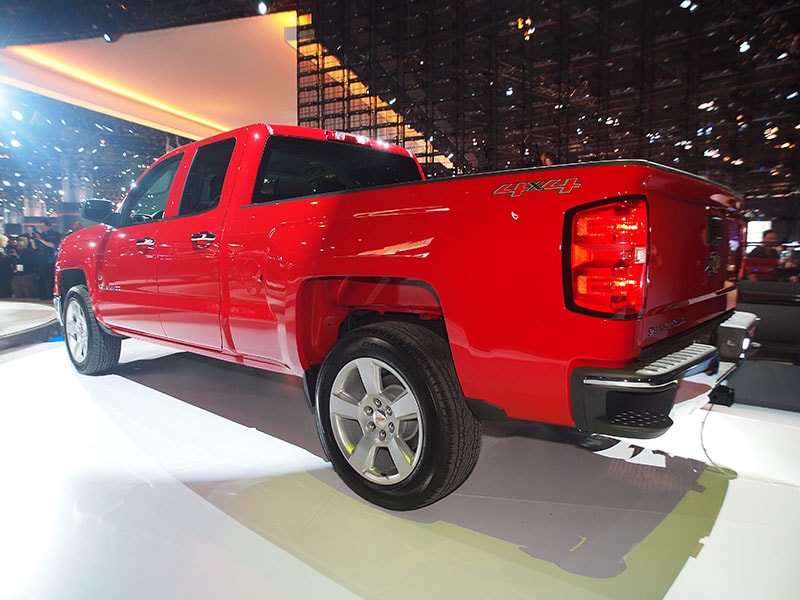 New 2015 Chevrolet Silverado Custom: What's New
Bright chrome accents are a key feature of the 2015 Chevrolet Silverado Custom, which wears chrome bumpers, chrome mirror caps, a chrome grille surround and chrome door handles, too. Then, for an additional boost in exterior style, the truck rides on massive 20-inch aluminum wheels. But while the outside of the vehicle shows off some serious style enhancements, the cabin remains ready for action with features like a 40/20/40 split-bench, power windows and door locks, a tilt steering wheel, and four full-size doors.
Also, even though the Silverado Custom isn't positioned as an up-level truck, it does come standard with a Chevy MyLink infotainment system and a complimentary trial subscription for the OnStar 4G LTE connectivity service (including a mobile wi-fi hotspot).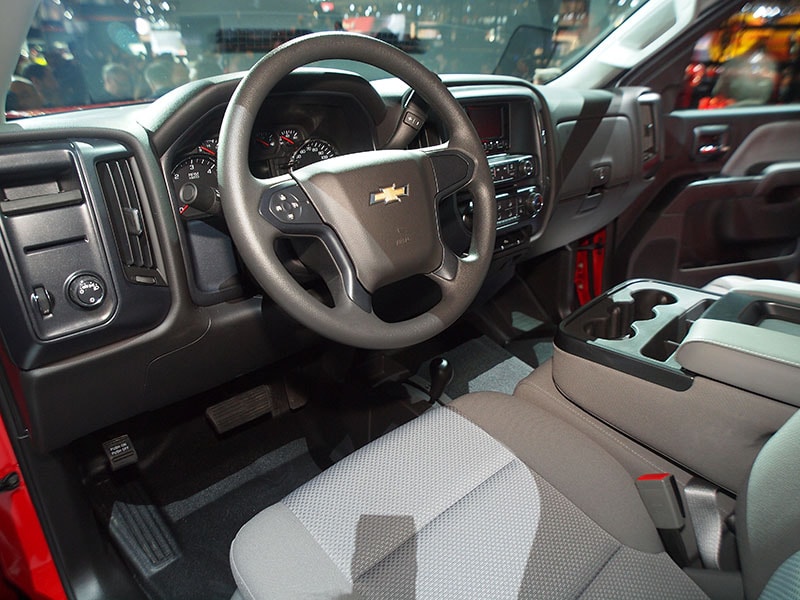 New 2015 Chevrolet Silverado Custom: What Autobytel Thinks
Last year, Chevy sold more than 500,000 Silverados for the first time since 2007, and the truck then kicked off 2015 with a further 24.8 percent jump in volume. That's some serious momentum, and although low fuel costs certainly help, so does Chevrolet's continued attention to a truck that just launched as an all-new model for the 2014 model year.
The 2015 Chevrolet Silverado Custom builds on that success with packaging designed specifically for the heart of the marketplace, with Autobytel predicting another Bowtie bull's-eye.