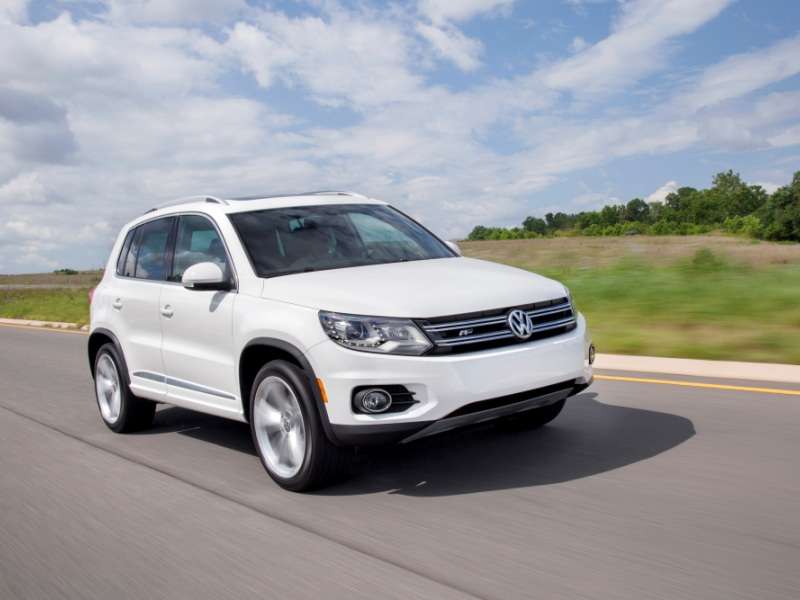 The 2014 Volkswagen Tiguan is a vehicle that's often lost in the compact SUV shuffle.  At first glance, it's hard to understand why - this stylish and comfortable people mover features a roomy cabin and good power for its class thanks to VW's devotion to four-cylinder turbocharged drivetrains.  I had the opportunity to drive the Volkswagen Tiguan R-Line down the coast of northern California from San Francisco to Big Sur, and then back again, and I used my time behind the wheel to try and puzzle out why the Tiguan was so often overlooked - when I wasn't being distracted by the gorgeous scenery surrounding Highway 1, of course.
Enough Power To Go Around
The stretch of Highway 1 that I selected as the proving grounds for the 2014 Volkswagen Tiguan R-Line included long, straight stretches of freeway mixed in with twisting, up-and-down climbs along the rocky shore of the Pacific.  Suffice it to say, I had plenty of opportunity to exercise the Tiguan R-Line's 2.0-liter turbocharged four-cylinder motor, which is standard across the board for the compact SUV.  200 horsepower and 207 lb-ft of torque answered the call of my right foot with minimal lag and a respectable willingness to push the not-so-light SUV forward, and the six-speed automatic transmission (a six-speed manual is also available) was equally stout.  It would be a stretch to label the Tiguan 'quick,' and there are competitors that feel more robust with the pedal down, but loaded up with luggage and passengers the VW never presented a problem climbing up the hills outside of Monterey.  All-wheel drive is included free of charge with the crossover.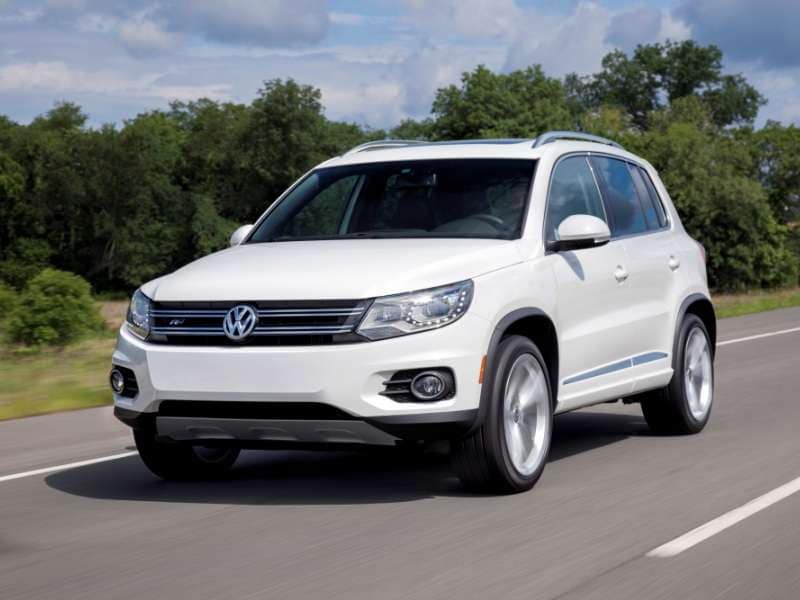 Comfortable, Yet Competent
As with the Golf hatchback platform on which it is based, the 2014 Volkswagen Tiguan manages to combine better-than-average handling with a suspension system that is equally adept at tuning out the shocks and bumps associated with rough pavement.  Not that there are all that many potholes on Californian roads, but I was impressed with how calm and serene the Tiguan felt at speed with cruise control engaged, contrasted against its willingness to dive deeper into a corner than I might have thought possible once the route regained its twisty form.  If the turbocharged mill under its hood offered up a bit more power I would have been able to push the Volkswagen even harder - there's clearly a lot left over in the Tiguan's chassis (and the R-Line model's grippy 19-inch tires and stiffer-than-stock suspension ) waiting to be exploited.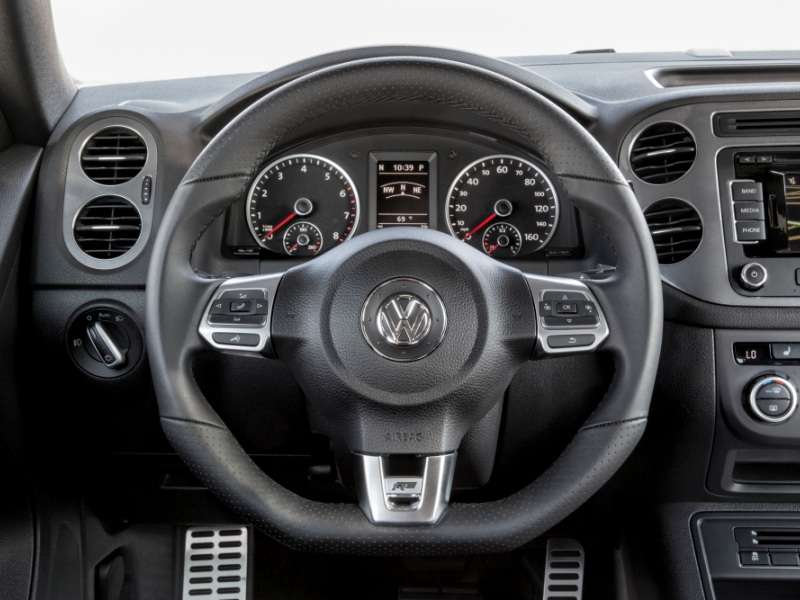 Room To Spare
Although the Tiguan might be based on the Golf, there's a bit more room to take advantage of within its taller passenger compartment.  Second row passengers enjoy reclining seats along with the ability to slide back and forth in search of the optimal balance between legroom and cargo space.  There's only a bit more of the latter inside the SUV compared to the Golf, but I was able to haul a full video rig along with a week's worth of luggage with me during my drive without having to stack anything.  56.1 cubic feet of total room with the rear seat folded isn't class-leading, but it's still quite useful for young families.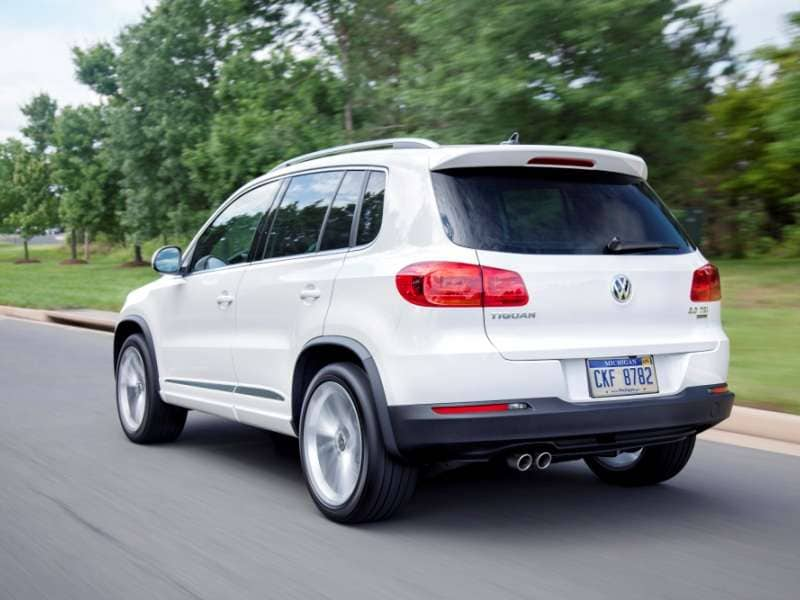 Luxury Character, But Lacking In Features
Volkswagen has gone out of its way to impart the 2014 Tiguan R-Line with an interior that nips at the heels of the luxury segment - at least in terms of trim and materials.  Leather seats, soft-touch plastics, and a clean and simple dash design work to create a cabin that feels more upscale than most of its rivals.  Unfortunately this is balanced out by a lack of tech equipment, including an older and less versatile navigation system in my top-spec tester, a difficult-to-use entertainment system, and no active safety equipment to speak of. 
This is the area where the Tiguan falls the farthest behind the competition, and its exacerbated by the significant price gap that exists between a fully-loaded version of the SUV and that of say, a Ford Escape.  You can pay over $5,000 more for the R-Line VW without touching the features delivered by the Blue Oval model, which is a hard pill to swallow for all but the most devoted Volkswagen fans.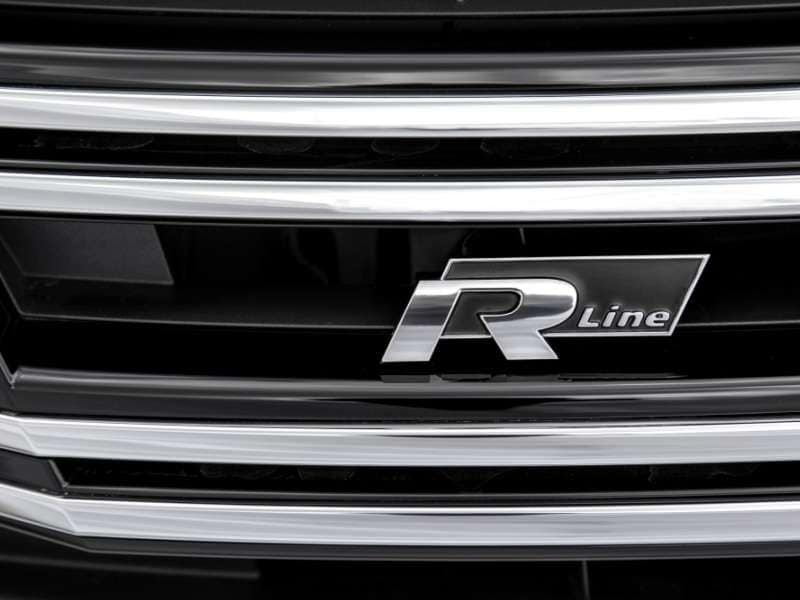 Pricing Blues
At the end of my 500 miles with the Volkswagen Tiguan, I was forced to conclude that it's this pricing disconnect that represents the biggest obstacle between the SUV and mainstream acceptance.  While the lightly-equipped base Tiguan might be affordable at just over $23,000, paying close to $37,000 for the R-Line model that I drove simply doesn't make sense when contrasted against competing options from Ford, Mazda, Toyota, and Honda.  This is doubly-true when comparing the Tiguan to other SUVs on a feature-to-feature basis.  It's a shame that so many shoppers won't get a chance to experience the Volkswagen's excellent comfort and agility simply because it's been priced out of the game.