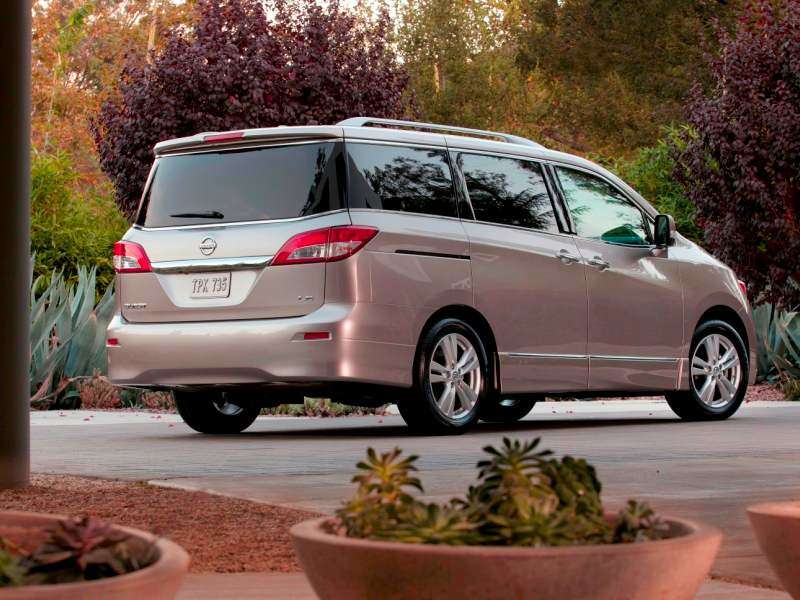 There's been a major upset in the most recent J.D. Power rankings, which show the 2014 Nissan Quest as the highest-rated minivan in the country in Power's Automotive Performance, Execution and Layout (APEAL) study. The annual report analyzes what owners like best about their new rides during the first 90 days of operation, and were this year based on feedback from more than 86,000 drivers. 
Now, needless to say, this may come as a bit of a shock to the rest of the minivan marketplace, where Honda, Toyota and the Chrysler Group dominate sales. Just consider the year-to-date sales numbers for the six fullsize minivans that are still extant in this country:
Dodge Grand Caravan—72,066 units, up 21.2 percent
Chrysler Town & Country—69,876 units, up 17.7 percent
Honda Odyssey—63,297 units, down 4.8 percent
Toyota Sienna—62,291 units, down .4 percent
2014 Nissan Quest—6,370 units, down 8.3 percent
Kia Sedona—3,576 units, up 39.6 percent
(The VW Routan managed 1,102 sales through June of this year, but will not be back for the next.)
And frankly, it's hard to understand the disconnect between the 2014 Nissan Quest's popular appeal—or lack thereof—and its J.D. Power APEAL. The Quest certainly offers a competitive combination of pricing, performance and technologies, as well as a fairly distinctive design for the current model year, and it will get a bit of fine-tuning for the next one, too:
Mated to a 260-hp, 3.5-liter V6, the standard continuously variable transmission in the Quest has been refined for a higher EPA line of 19 mpg city/26 mpg highway (+1 mpg)/22 mpg combined (+1 mpg).
A bigger, 5.0-inch color audio display replaces the 4.3-inch setup on the 2014 Nissan Quest.
The range-topping model of the Quest has been renamed the "Platinum" edition and will add Nissan's Moving Object Detection system.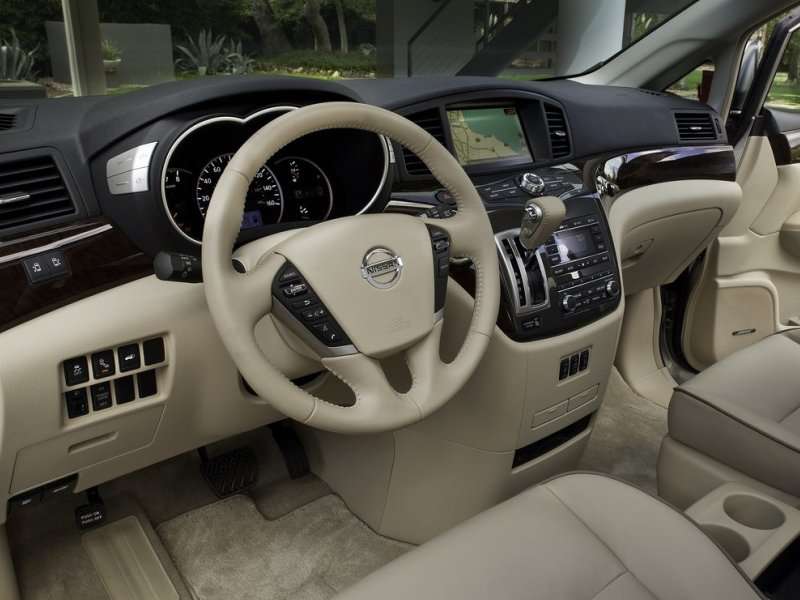 A little less surprising—but no less impressive—is the fact that the Rogue joined the 2014 Nissan Quest as an APEAL award-winner this year, in the Compact SUV segment, while the Nissan Sentra was recognized as a top-three finisher in another very competitive category, the Compact Car segment.