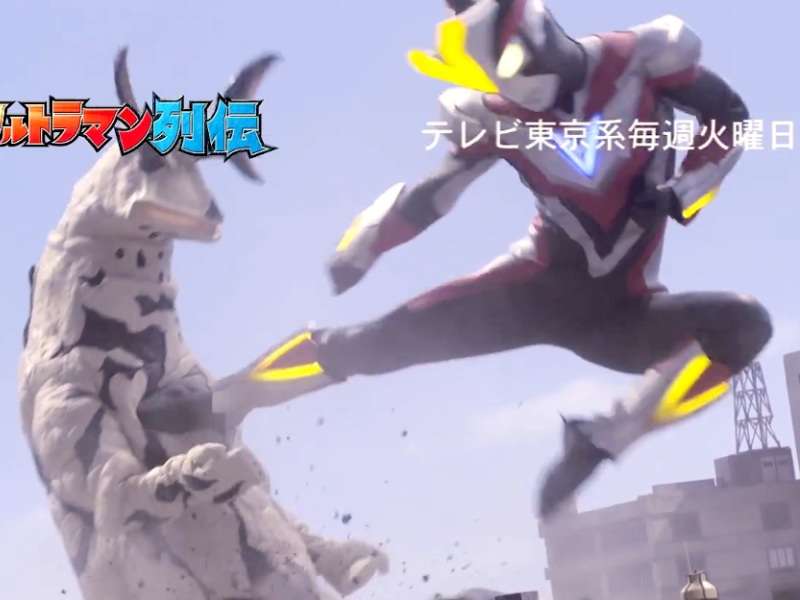 Fondly remembered by monster-movie mavens of a certain age in this country, and a beloved pop-culture icon in his home nation of Japan, Ultraman will be back to save the world this summer, with some help from the 2014 Nissan LEAF and e-NV200.
Now, you may not think that a space giant who stands just over 130 feet tall and weighs in at 70 million pounds would require much in the way of help, but note: While Ultraman's arsenal includes a wide range of super weapons and an advanced knowledge of martial arts, he can only survive on our planet for three minutes at a time; it seems that Earth's polluted atmosphere blocks out the solar rays that Ultraman needs to live, and if he spends more than 180 seconds here, he won't.
Which helps explain why his team of human helpers—aka, the UPG (Ultra Party Guardians)—includes both a 2014 Nissan LEAF and an e-NV200 in its fleet for the new "Ultraman Ginga S" series. After all, both vehicles go about their business without producing the tailpipe emissions that take such a toll on Ultraman's endurance. The 2014 Nissan LEAF, for example, delivers an EPA-certified all-electric driving range of up to 84 miles on a single charge. Meanwhile, the e-NV200, the electrically powered version of Nissan's increasingly popular NV200 compact commercial van, just launched in prototype form for U.S. testing in Portland, Oregon.
Said Toby Perry, Nissan's director of EV Marketing in the U.S.: "Oregon has been a top five market for Nissan LEAF sales in the U.S. due to proactive policies at the state level to encourage EV adoption, as well as robust charging infrastructure championed by the state and others. If we determine that e-NV200 fits into the U.S. commercial vehicle market, we expect that Portland would be a leading driver for sales as well."
The 2014 Nissan LEAF, of course, is on sale at dealerships now, with the new television show "Ultraman Ginga S" slated to premiere in July—in Japan, anyway.