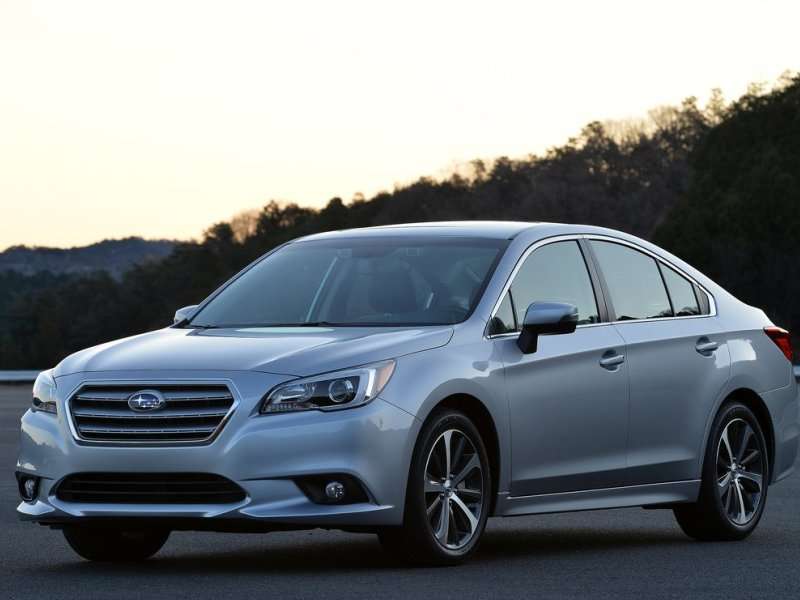 With the distinction of being the largest auto show in the United States, the Chicago Auto Show benefits from new model debuts made at both the Detroit and Los Angeles shows earlier in the season. The third in the series of the four major annual American International Auto Shows, the Chicago show—while by and large lighter on the glitz and glitter of its siblings—is nonetheless a highly significant event.
At Chicago, manufacturers usually debut models that, while they don't have the star power of the cars shown in Detroit and Los Angeles, still command a place of respect in the overall hierarchy of automotive offerings. In other words, rather than fire breathing sports cars and ultra-plush luxury models, Chicago's yield generally serves the mass market.
From what we've seen so far, the Chicago show will have some interesting new products to consider this year; among them electric vehicles from Kia and Volkswagen, an all-new version of one of Subaru's primary models, and an example of diesel power going where it has never gone before—in the U.S. market at least.
2014 Chicago Auto Show Preview: BMW 740Ld xDrive
BMW has announced its flagship 7 Series model will be offered with diesel power in the United States for the first time ever. Slated to go on sale in the spring of 2014, the top dog diesel in the BMW lineup will run the company's turbocharged 3.0-liter inline six-cylinder diesel engine producing 255 horsepower and 413 ft-lbs of torque. The car will be the long wheelbase version of the BMW 7 Series (making it perfect for livery duty) and will feature an all-wheel drive powertrain, fed by BMW's eight-speed automatic transmission. Fuel economy numbers have yet to be announced, but numbers in the 25 miles per gallon range in the city and 36 on the highway are being bandied about. Given this is the big BMW we're talking about here, those are some pretty significant digits. Acceleration to 60 from zero is expected to be somewhere in the six-second range. BMW has also announced the price; $82,500 plus $925 in destination charges for a total base MSRP of $83,425.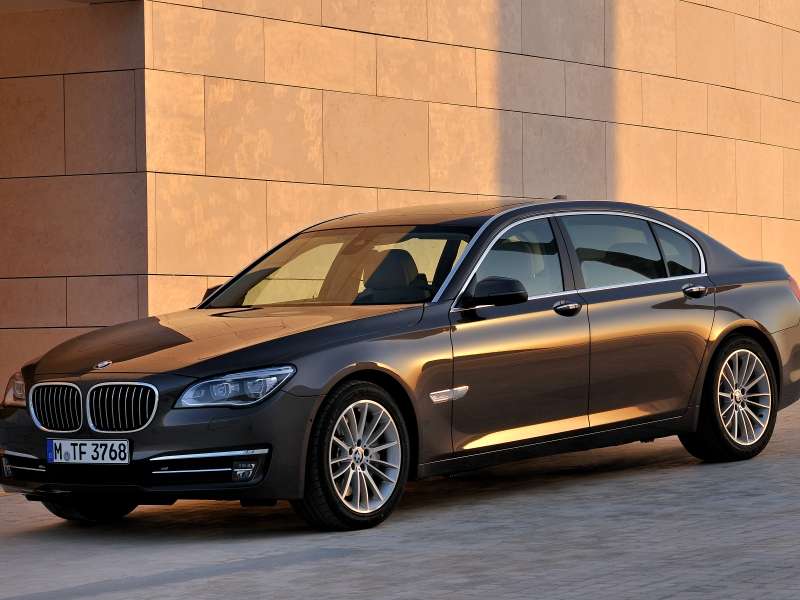 2014 Chicago Auto Show Preview: Chevrolet City Express
Developed in partnership with Nissan, the 2015 Chevrolet City Express is essentially a rebadged Nissan NV200. Chevy's first truly compact van; the City Express is expected to compete with models like Ford's TransitConnect. While we have yet to get specifics on its powertrain, it is not unreasonable to expect the specifications attributed to the Nissan will carry over to the Chevrolet as well. That model runs a 2.0-liter inline four-cylinder engine producing 131 horsepower and 139 ft-lbs of torque, teamed with front-wheel drive and a continuously variable automatic transmission. While you won't see the City Express doing heavy duty hauling chores, its 123 cubic feet of cargo space should be perfectly suited to light deliveries for flower companies and the like. Fuel economy and utility will be the five-door Chevy's primary calling cards. The Nissan is rated at 24 miles per gallon in the city and 25 on the highway. Let's also keep in mind the Nissan NV200 has been certified for taxicab duty in New York City.Could be the Chevy will get some of that action too.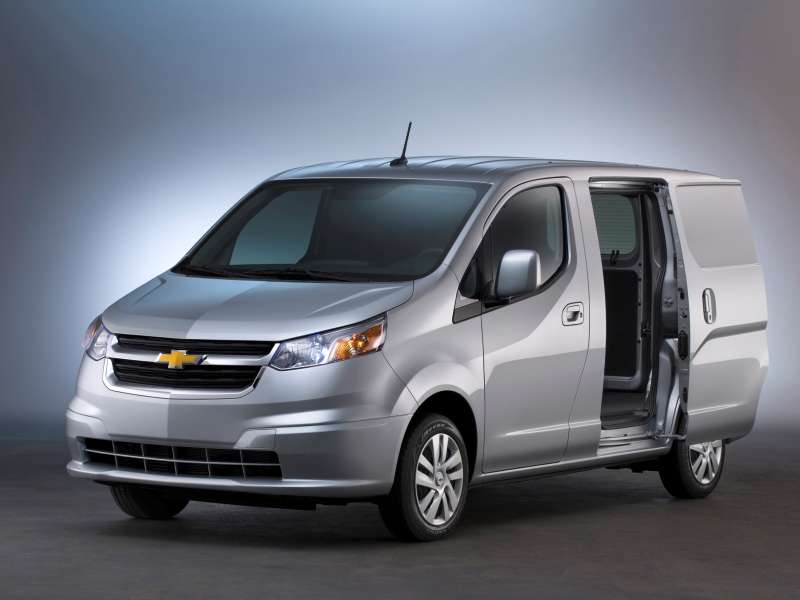 2014 Chicago Auto Show Preview: Chevrolet Reaper
Announced at the North American auto dealer's Association convention in late January, the Chevrolet Reaper will take a page from the Ford F-150-based Raptor's playbook when it debuts in McCormick Place later this week. To get its Raptor Reaper on track, Chevy tapped noted Corvette tuner Ken Lingenfelter to produce an awe-inspiring version of the 2014 Chevrolet Silverado. Lingenfelter specified a 550-horsepower supercharged V8, 20-inch beadlock wheels, a Fox racing suspension system, a high clearance bumper, and a reinforced skidplate. If it sounds like the Reaper is being readied for Baja, well it's really not that farfetched a notion. The look of the truck is very close to that of the Silverado, but with a very specific sense of purpose. Base price is estimated to be somewhere in the $55,000 range.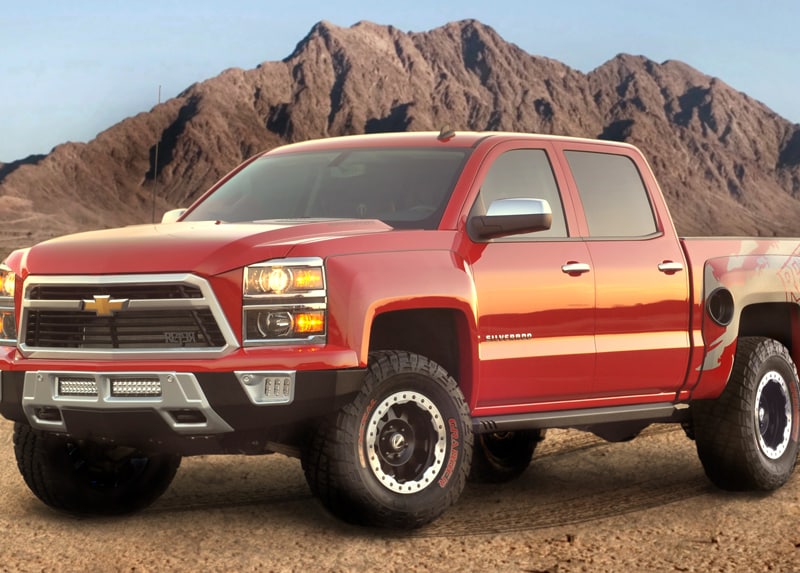 2014 Chicago Auto Show Preview: Dodge Journey Crossroad
While the Dodge Journey has been around for a little while now, it's never really offered the look of a true SUV. Given it was aimed at the suburban crossover market when it debuted, this is understandable. However, now the model has been on the market for a while, the Dodge boys figure it won't hurt to "butch" the Journey up a bit. To get there, Platinum chrome exterior trim has been generously applied to the exterior of the Journey for its roof rails and side sills. Smoked headlight and taillight covers and a set of black 19-inch wheels further lend themselves to the upped aggressiveness quotient of the Journey Crossroad look. The interior trim has also been darkened down, and leather seats have been specified as standard equipment. Ditto Chrysler's 8.4-inch Uconnect video interface. And yes, if you've read closely, you'll get this is primarily a cosmetic situation. The current engines and powertrains offered for the Journey will be fitted to the Crossroad version of the Journey with no changes. Pricing will start at $24,995 plus $995 in destination charges ($25,990 total) for the four-cylinder/front-wheel drive version of the 2014 Dodge Journey Crossroad. The V6 engine with all-wheel drive is available as an option.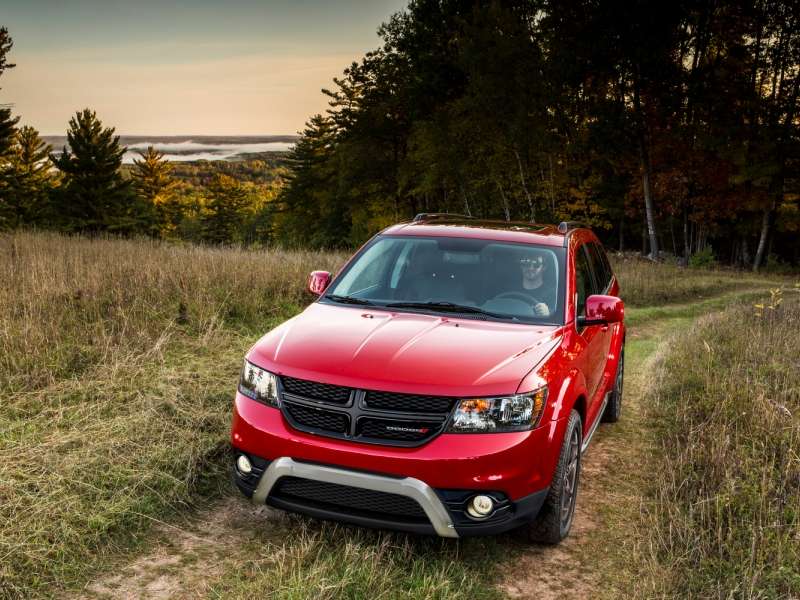 2014 Chicago Auto Show Preview: Hyundai Veloster
Word is, Hyundai will show the production version of the next iteration of its reverse halo model, Veloster, at the 2014 Chicago Auto Show. While we have no official word on what it will be exactly, at the L.A. Auto Show Hyundai had the R-Spec version of the Veloster with performance potential finally approaching the look of the car. We're hoping Chicago will bring an even more potent version of the Hyundai. A car with looks like this deserves all the power and agility with its parent company is capable of endowing.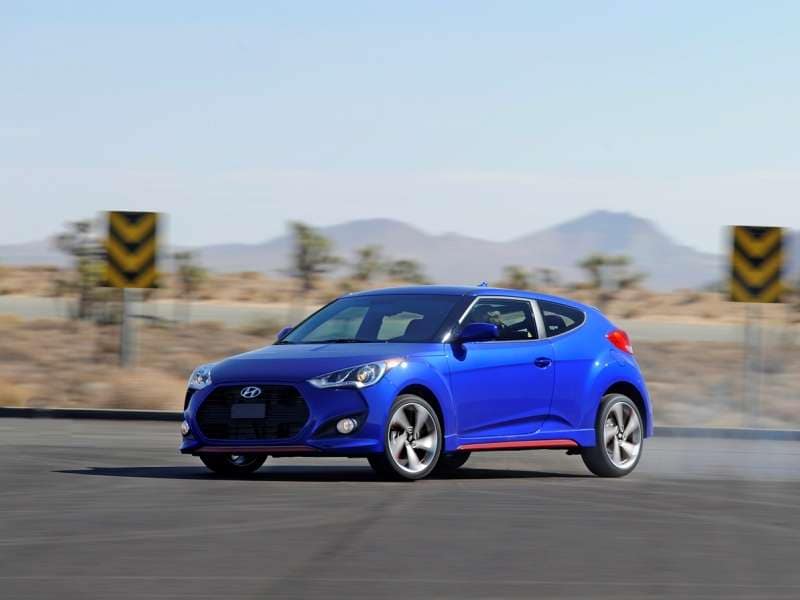 2014 Chicago Auto Show Preview: Kia Soul EV
While it won't be Kia's first electric offering, it will be Kia's first electric offering outside of Korea. What we know so far is the Soul EV will be powered by a 27 kWh li-ion battery pack feeding an 81 kW electric motor. What does all of that mean in gasoline-speak? Roughly, 109 horsepower and 210 ft-lbs of torque. According to Kia, we can expect the Soul EV to accelerate to sixty from zero in under 12 seconds and achieve a top speed of somewhere around 90 miles per hour. Kia's engineers tell us the Soul EV has a range of approximately 120 miles on a full charge and is capable of recharging from near depletion in five hours from a 240-volt level-2 charging system. A 100 kW DC quick charging station will accomplish the task in 25 minutes. Recycled materials were used to construct the Soul EV's interior components and a virtual engine sound system will be employed to alert pedestrians to its approach. For all intents and purposes, the Soul EV is similar in appearance to the gasoline-powered Soul models; the only differentiating visual features will be badging and its 16-inch alloy wheels.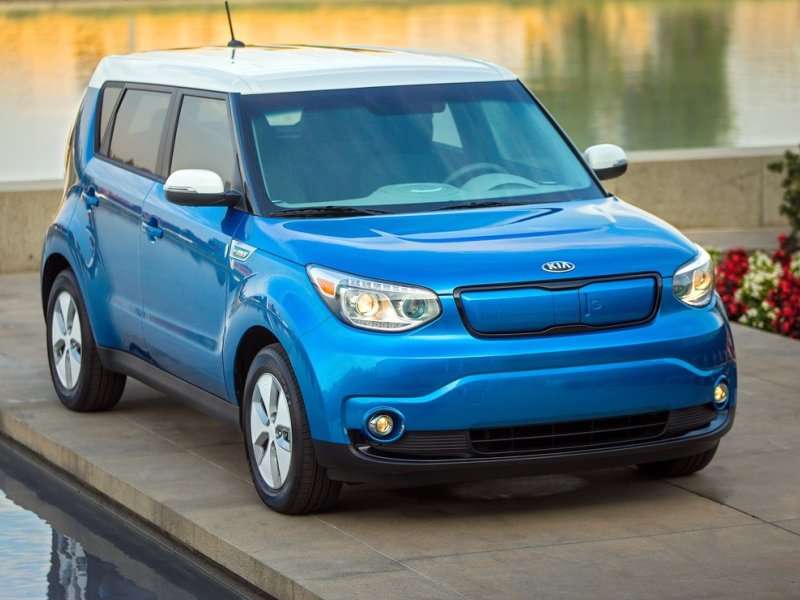 2014 Chicago Auto Show Preview: Lincoln Navigator
When it comes to domestically produced luxury suvs, the Lincoln Navigator is the one started it all. That first Navigator also proved Americans would pay a significant premium for a plushed-up SUV, even if it were little more than the parent company's full-size model with a luxury badge and a cushy feature set. Thing is the Navigator did it so well, Cadillac dealers started complaining to GM because they didn't have a similar offering. Eventually, the Escalade was introduced and promptly stole the Navigator's thunder. The Lincoln has been playing catch up ever since. For 2015, Lincoln is trying again, but this time it's coming to what has always been a V8 party with a V6 playlist. Granted Ford's turbocharged and direct-injected 3.5-liter V6 is capable of 370 horsepower and 430 ft-lbs of torque, but you can bet Escalade salespeople all over America will be leaving that part out when they tout the Cadillac's V8 over the Lincoln's V6. Rationality seldom comes into play in sales wars folks. The good news is, if they can get people to sit in the new Navigator, Lincoln salespeople will have a pretty good shot at keeping them there, as the new interior treatment for the big Lincoln suv is one of the nicest on the market.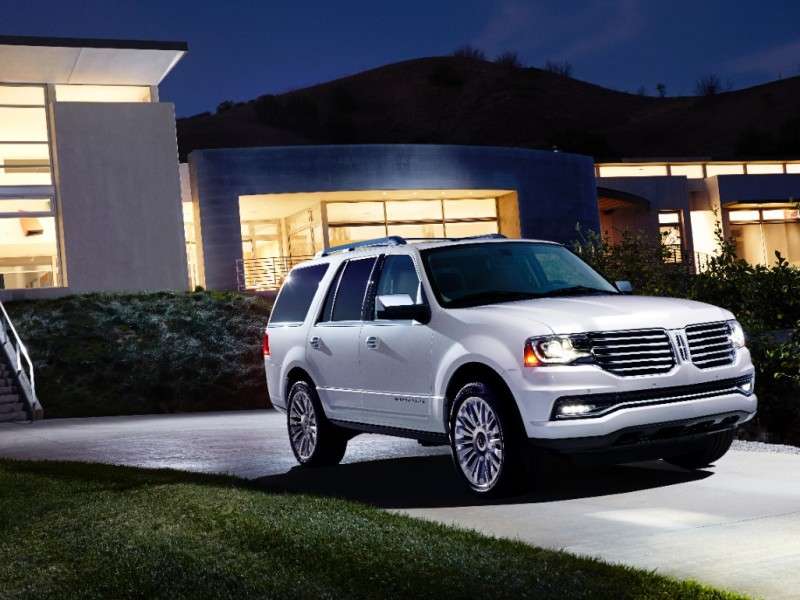 2014 Chicago Auto Show Preview: Toyota Camry Hybrid SE Limited Edition
As far as we're concerned, this is one you can file under questions somebody might ask—but for the life of us we're really at a loss to tell you who it'd be. But apparently, there is a segment of the market out there, who, while they really appreciate the fact the Camry Hybrid is comfortable, reliable, and delivers remarkable fuel economy, has been resisting buying one because well; it just didn't look sporty enough. Now, given Toyota has an office full of people whose job it is to suss these things out, we're going to be cool about what we say here and let you decide for yourself. As you have by now surmised, this car is essentially an exercise in repackaging. To that end it features a full body kit comprised of a unique front fascia, a reworked headlight treatment, a set of side rockers, a new rear bumper and lower valence, and a rear spoiler. Completing the metamorphosis is a set of 17-inch alloy wheels wearing low profile tires. We're told it's truly a limited edition offering, as only 5000 copies are planned. Oh, and it gets a unique badge too—of course. The base price has been announced at $24,845. If you want to add a moonroof and Toyota's Display Audio system with navigation, you'll need to come up with another $2,215.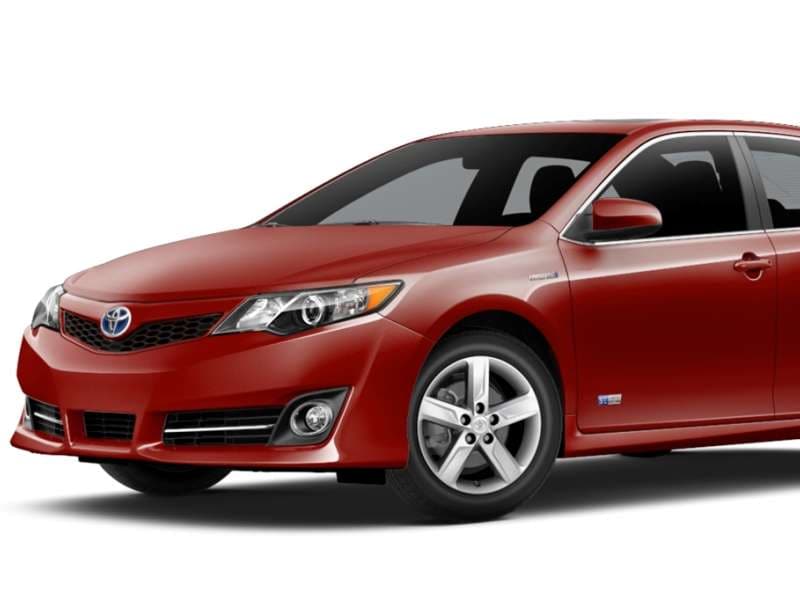 2014 Chicago Auto Show Preview: Subaru Legacy
Pictures of Subaru's flagship Legacy model have already been leaked, and while the look of the car is a bit less dynamic than we'd hoped it would be, the model is still quite handsome. We haven't been told much yet about what to expect in the way of features and powertrains, but based on the Impreza, WRX, and STi introductions we've seen so far, we're pretty confident predicting the powertrains will continue largely unchanged. This means the 2.5-liter horizontally opposed four-cylinder engine will return as the base powerplant with 173 horsepower. Subaru's fitted a CVT to its WRX performance car for 2014, so you can bet the Legacy will continue to rely upon that technology to route power to the Legacy's drive wheels as well. On the tech front, we've been apprised of the updated Subaru EyeSight system. Now with a pair of stereo color cameras integrated with adaptive cruise control, lane departure warning, and pre-collision braking, the system can bring the car to a complete stop at speeds under 30 mph if an obstacle is detected and the driver fails to brake in time to prevent a collision.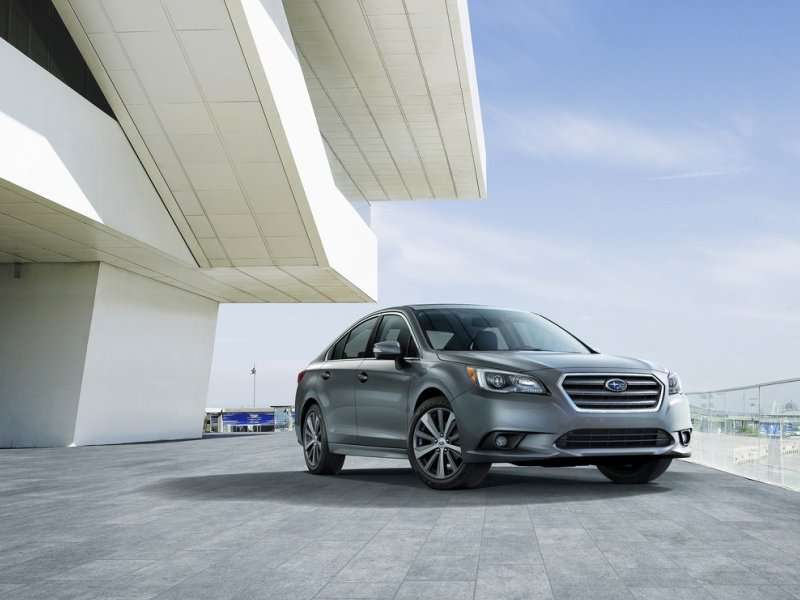 2014 Chicago Auto Show Preview: Volkswagen e-Golf Electric
VW's first EV for the American market will feature a 115-horsepower electric motor capable of generating 199 ft-lbs of torque at throttle tip-in. Zero to 60 is estimated at 10.2 seconds and top speed is electronically limited to 87 miles per hour. Volkswagen developed both the eGolf Electric's motor and single-speed transmission in house. The 323-volt li-ion battery pack is liquid-cooled, has a capacity of 24.4 kWh, and resides underneath the floor of the electric Golf beneath the seats and in the central tunnel (typically occupied by the exhaust system of the gasoline-fired Golf models). You'll be able to pick out the electric Golf when you see it on the streets by dint of its unique aluminum-alloy wheels, LED headlights, C-shaped LED daytime running lights, and the solid strip running across its grille.