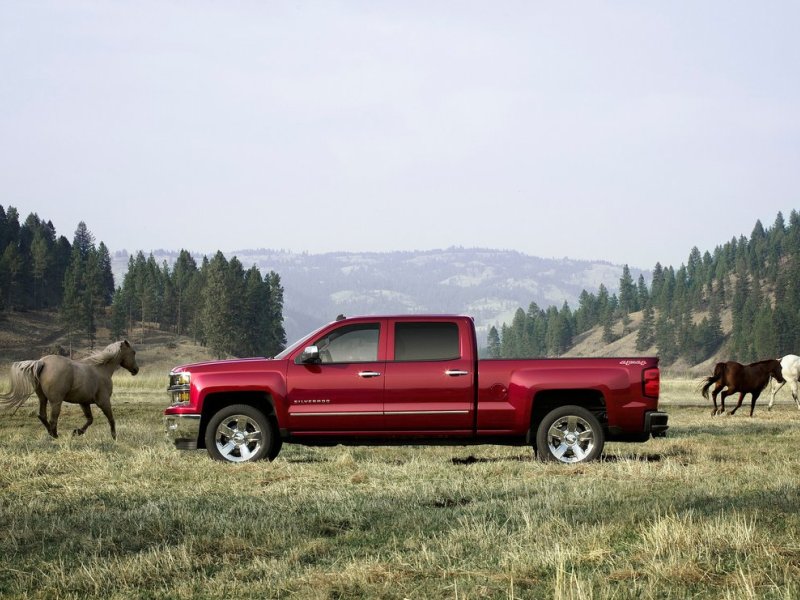 2014 chevy silverado
The 2014 Chevrolet Silverado 1500 helped deliver a rather unique performance in September, when the Silverado lineup raised volume by more than 50 percent and also sold more than 50,000 units. The exact numbers here: a 54.4 percent jump in demand that was backed by 50,176 sales. 
To put those results into context, the Ram roster did manage a 30 percent jump in deliveries last month, but with about 13,500 fewer sales than the 2014 Chevrolet Silverado 1500 and friends. And while the F-Series closed the September sales books with nearly 60,000 deliveries, it did so while volume slipped by 1 percent as compared to the same month last year. Also, while the 2014 Chevrolet Silverado 1500 may have been the star of the show last month for Chevy, it had some help from a supporting cast that included:
Backed by 2,467 sales, the Chevy Corvette enjoyed a steep volume increase of 196.9 percent.
The Chevy Cruze, which competes in the compact class against the likes of the Honda Civic and Toyota Corolla, advanced volume by 44.7 percent on 18,415 sales.
In the compact crossover segment, the Chevy Equinox delivered 17,266 units and an 11.8 percent growth rate.
The Chevy Sonic subcompact enjoyed a 13.5 percent spike in demand on 8,328 sales, outselling competitors ranging from the Honda Fit to the Ford Fiesta.
Nearly matching the growth of the Silverado was the brand-new Chevy Suburban, which turned a 50.1 percent increase in volume into 4,101 deliveries.
The Chevy Traverse also reaped a big-time sales surge, courtesy of 7,821 sales and a 45.1 percent improvement in volume as compared to September 2013.
Commercial customers helped the Chevy Express van grow sales by 17.3 percent, after 6,142 deliveries, but note: Overall retail sales for the Chevrolet brand grew by 18.9 percent in September.
The Chevy division as a whole delivered 153,873 units in September to mark a 20.4 percent increase in volume.