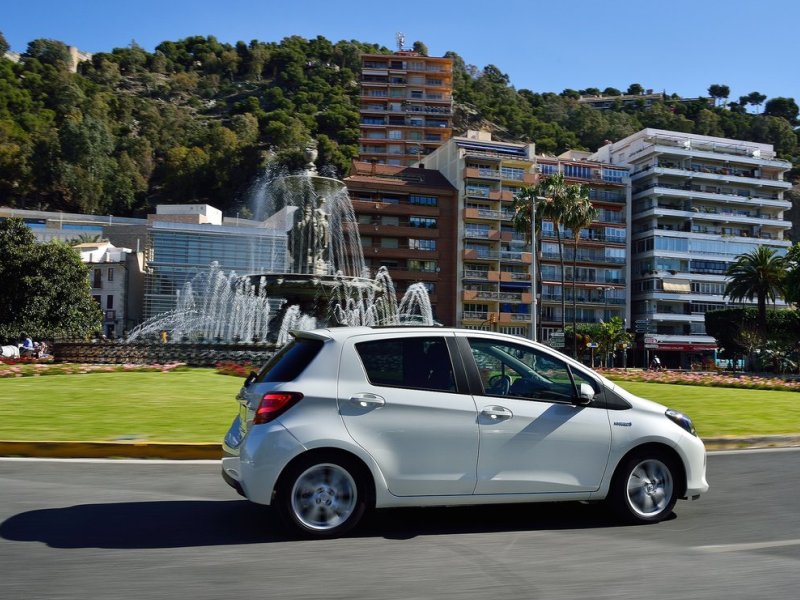 2016 Toyota Yaris
There's a new generation of sub-subcompact cars on the marketplace today, with each one showing that smaller dimensions don't necessarily require smaller expectations. Instead, the 10 Great Very Small Cars for 2015 serve up many of the same amenities as the bigger entries, it's just that they do so with—generally speaking—lower starting prices, higher fuel-economy ratings and nimbler driving dynamics than many of their bigger rivals.
Further, showing the wide range of choices available, our list showcases entries from mainstream and luxury brands, with sophisticated powertrains (including all-electric and hybrid setups) and some of the industry's hottest technologies (like 4G LTE connectivity with mobile wi-fi service).
What they all have in common, however, is that they are noticeably shorter in length than the traditional subcompacts, which are usually right around 160 inches long in their hatchback configurations and about 170 inches with sedan body styles.
2015 BMW i3
The BMW i3 may not look like a traditional BMW, but that's because it isn't: It's the first all-electric vehicle from the brand and boasts BMW eDrive technology to provide an EPA-certified 81-mile EV driving range. But at the same time, that powertrain doeS provide relatively snappy acceleration, especially in urban driving, where the i3 can run from 0-35 mph in just 3.7 seconds. Need more range? BMW also offers the i3 with a range-extending gas engine that enables a full 150 miles of driving distance (under a mix of all-electric and hybrid power).
On the other hand, the i3 is all BMW when it comes to premium features, with standard navigation, iDrive Controller and 6.5-inch touchscreen, as well as a roomy-ish four-door cabin that can fit up to five.
The MSRP of the 2015 BMW i3 is $42,400, but remember, the car does qualify for numerous state and local EV tax incentives.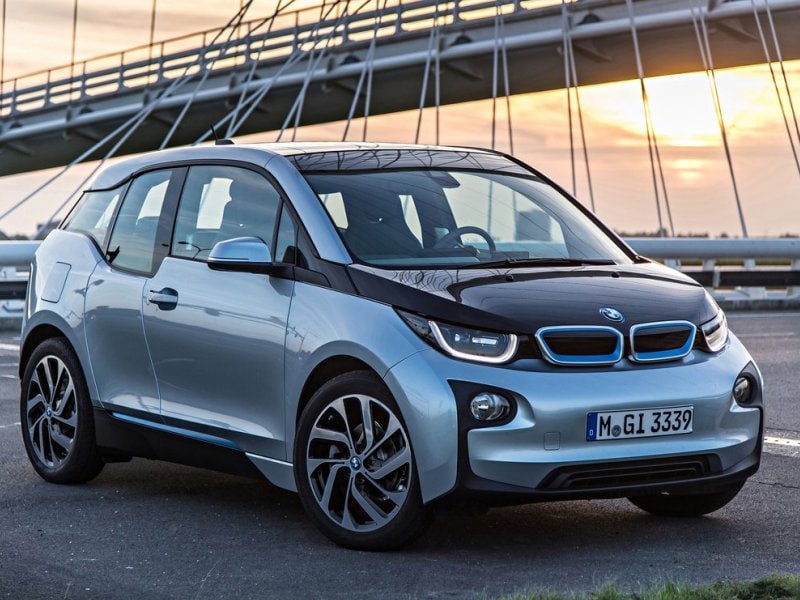 2015 Chevrolet Spark
The tiny Spark is a big winner for Chevy, putting up three straight years of sales growth. Certainly helping matters is pricing that starts at just $12,270, fuel economy marks of up to 31 mpg city/39 mpg highway/34 mpg combined, and plenty of both style and substance. Of particular note—along with the Spark's Top Safety Pick rating from the IIHS—is that the Bowtie brand is bringing OnStar 4G LTE service to the Spark for 2015. Providing both a mobile wi-fi hotspot and improved connectivity performance for features like the available in-dash navigation app, it's all covered as part of a three-month, three-gigabyte trial data package.
Also, despite its length of just 144.7 inches, the four-door Spark can fit up to 31.2 cubic feet of cargo space (with its rear seats folded), and despite its practical nature, it offers premium upgrades including heated leatherette seating surfaces, a leather-wrapped steering wheel and a wide palette of eye-catching colors.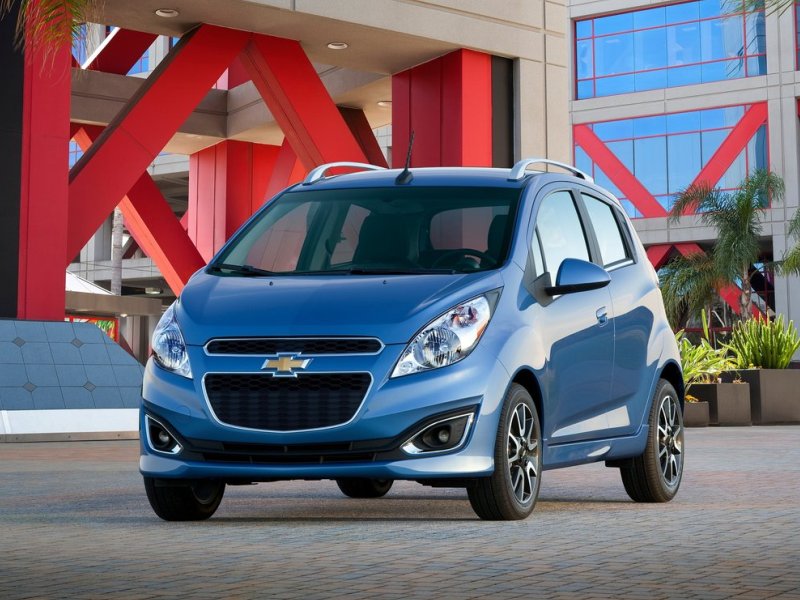 2015 Fiat 500
The Fiat 500 coupe comes in at more than a foot shorter than the Chevy Spark, with a length of 139.6 inches, but it makes up for its physical size by offering a large family of separate choices for small-car owners. There's the standard 500, of course, with an MSRP of $17,145, hallmark Italian styling and EPA grades of up to 40 mpg, but there's also multiple trim levels, a Cabrio convertible version, a turbo edition, a turbo Cabrio, the high-performance 500 Abarth, an Abarth drop-top, and, with limited availability, the all-electric 500e.
The roster also grows yet again this year, thanks to the stylish 2015 FIAT 500 Ribelle limited edition that wears extensive Rosso (red) and Nero Puro) gloss black exterior accents.
There's almost as much available technology, too, highlighted by Beats audio, TomTom navigation and the BLUE&ME hands-free communications system.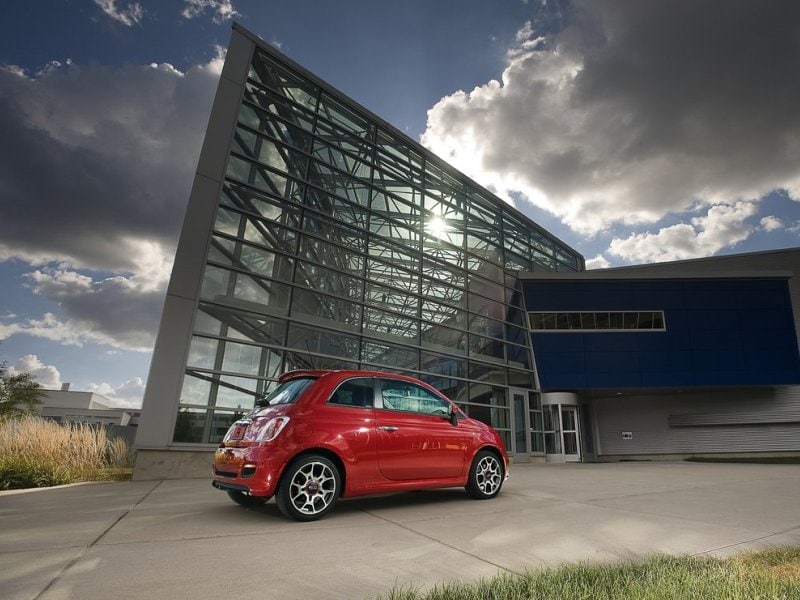 2015 Jeep Wrangler
Okay, technically, the 2015 Jeep Wrangler isn't a car, but it is very small. The two-door Wrangler proper—not the four-door Unlimited—is a mere 152.8 inches in length. Needless to say, it's also the most offroad-capable of the entries listed here, boasting available all-wheel drive and impeccable trail-handling credentials. A number of special editions are available here as well, highlighted by the Freedom Edition that brings a $250 Jeep donation to the USO with every purchase.
Owners may be surprised at the Wrangler's recent upgrades, though. In recent years, Jeep has put much effort into making the vehicle a more livable choice for everyday driving, with the latest additions including a newly standard eight-speaker audio system and a newly available, more premium Alpine setup that rocks 552 watts of power.
The MSRP of the 2015 Wrangler opens at $22,795, with that price of admission also covering a standard 3.6-liter Pentastar V6 engine that makes 285 hp and 260 lb.-ft. of torque.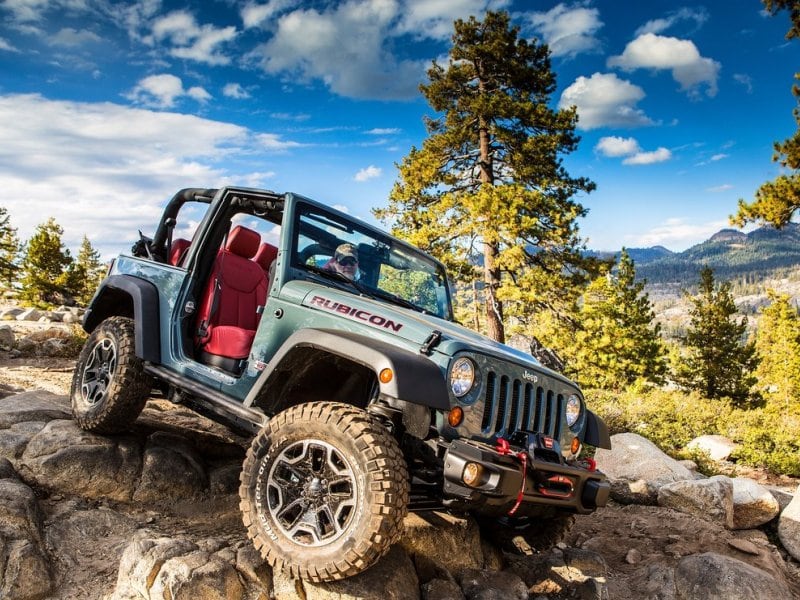 2015 MINI Hardtop
A natural pick for our list is the 2015 MINI Hardtop, although, to be sure, it's actually one of the bigger choices, with a length of just beyond 151 inches. But it's also one of the more premium picks, from its standard TwinPower turbo engine to its available full LED lighting to its cutting-edge connectivity and driver-assistance features. Speaking of which, those include a camera-based Driving Assistant that enables adaptive cruise control and automatic braking, along with a rearview camera and parking assistance.
Still, the real differentiator of the MINI Hardtop is its driving dynamics. Engineers have taken full advantage of its size to ensure owners get all the benefits of its go-kart-style handling, which has been enhanced for the new generation with a multi-mode Dynamic Damping Control, Additionally, folks can move up from the standard MINI—with an MSRP of $20,700, to the hi-po Cooper S that ups the output ante to 189 hp.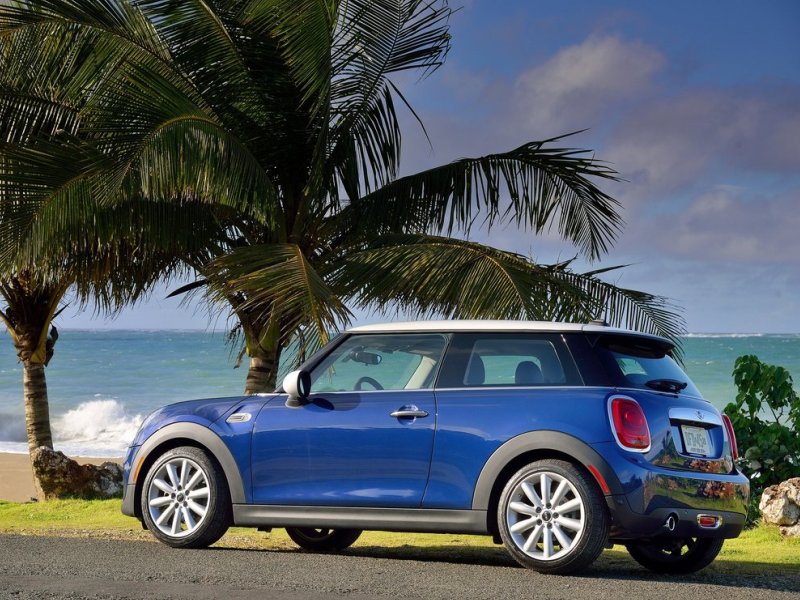 2015 Mitsubishi Mirage
Mitsubishi saw some notable sales momentum in the 2014 calendar year, and the small Mirage was a large part of it. Showing off a highly affordable starting price of $12,995, the Mirage boasts the highest fuel-economy marks in the country for a non-hybrid, gas-powered car. The top line for the car: 37 mpg city/44 mpg highway/40 mpg combined, although that is with the available CVT; the standard 5-speed manual delivers an EPA line of 34/42/37. Then, adding to the high-value package here, is an extensive warranty-protection plan—highlighted by a 10-year/100,000-mile powertrain coverage—and must-have standard features like air conditioning, audio with a USB port, and power windows/doors/exterior mirrors.
Seven standard airbags help provide passenger protection, while the 148.8-inch MIrage also can be stuffed with a 7-inch touchscreen, navigation, a rearview camera and a Bluetooth hands-free phone setup.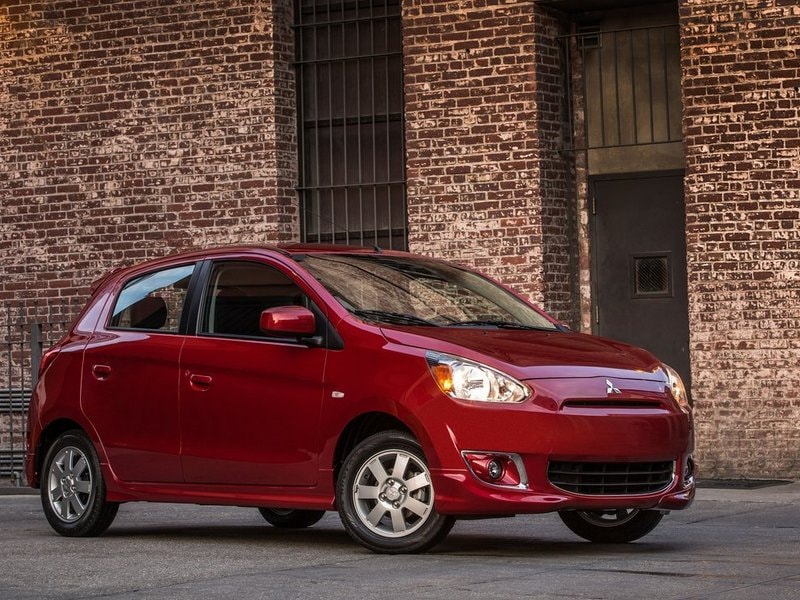 2015 Scion iQ
With the Scion iQ likely entering its final season of production, the rush is on to get into this distinctively designed three-door hatch—priced from $16,435—before the rest of the market wises up.
After all, the 2015 iQ was thoroughly designed with compact comfort in mind, from a flat gas tank to a physically downsized a/c system to its unique, 3+1 seating plan. This configuration provides two standard seats up front and one in back, but in an offset arrangement that also leaves room for either a child or extra cargo.
City dwellers also will love the agility of the iQ, which is a bare 120.1 inches long and showcases a turning circle of 26.5 feet, as well as its frugal powertrain. Packing a 1.3-liter engine that makes 94 hp and 89 lb.-ft. of torque, and a continuously variable transmission, the iQ turns in EPA grades of 36 mpg city/37 mpg highway/37 mpg combined.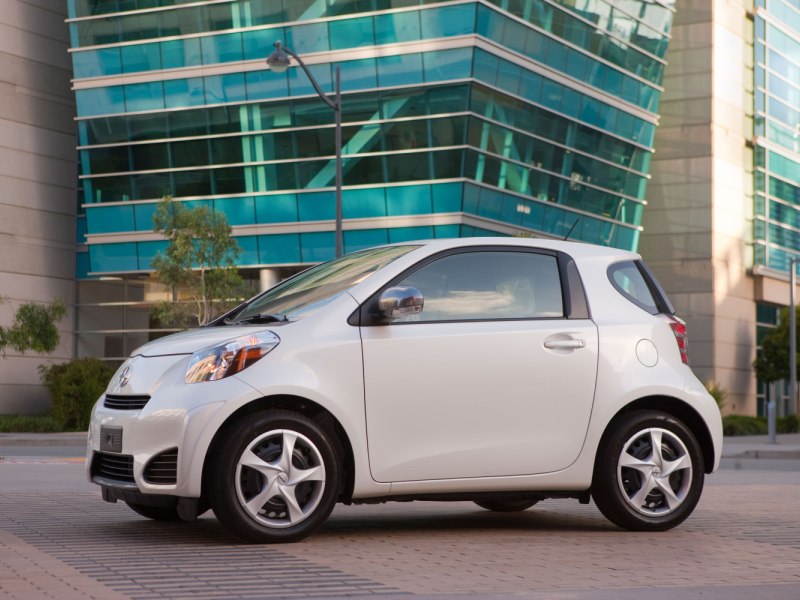 2015 Smart Fortwo
The 2015 Smart Coupe reigns as the absolute smallest of our Great Very Small Cars, with a length of only 106.1 inches—literally half the size of some of the industry's big pickups.
Now, it is important to note that an all-new Smart Fortwo will debut later this year, leveraging a full overhaul from its Mercedes-Benz parent company, but the 2015 model should still hold some serious appeal for city drivers.
For example, the EPA rates the 2015 smart fortwo as capable of 36 mpg in combined driving, and although the starter model is a bare-bones affair, with an MSRP of $13,720, the "Passion" version does welcome air conditioning, a panoramic sunroof, power windows, powered and heated outside mirrors and a "smart" radio with USB and auxiliary input ports, all for $14,930.
There's also a convertible model on tap, as well as, in some areas, the Smart "electric drive" with a 68-mile EV driving range.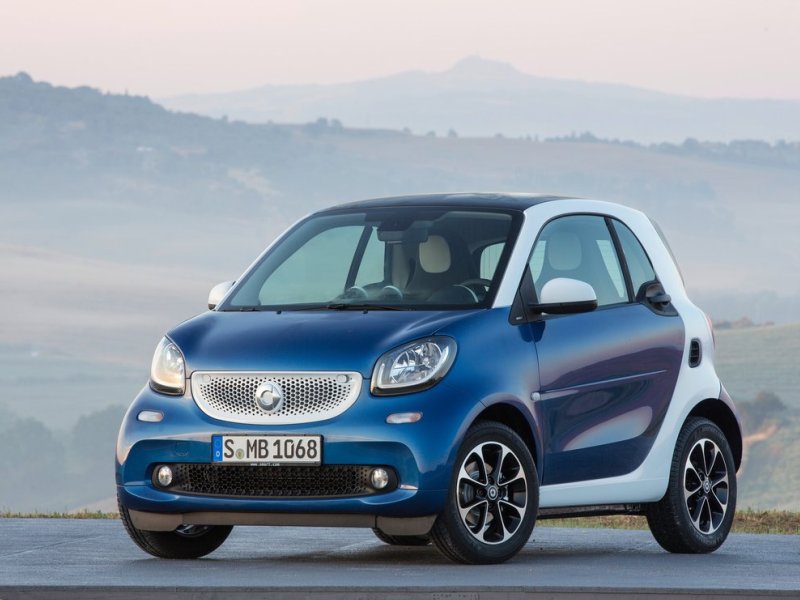 2015 Toyota Prius c
As folks may recall, the "c" in the Toyota Prius c stands for "city," and this member of the Prii portfolio is indeed a fine choice for that urban driving. Consider: The five-door hatchback provides tidy dimensions for parking, with a length of 157.3 inches, but Toyota also touts a class-above cabin size that reveals a total of 104.5 cubic feet of interior volume. And the brand additionally rolled out a significant appearance upgrade for the current model year, complete with LED exterior lighting, to provide an added dash of flair for today's style-conscious urbanites.
The Prius c lives up to its family's reputation for fuel economy, too, by ringing up EPA scores of 53 mpg city/46 mpg highway/50 mpg combined; no other unplugged vehicle is more efficient.
The entry point to the 2015 Toyota Prius c is $19,540, with the range-topper starting at $24,475 and boasting technologies like a full Entune audio system with navigation and app integration.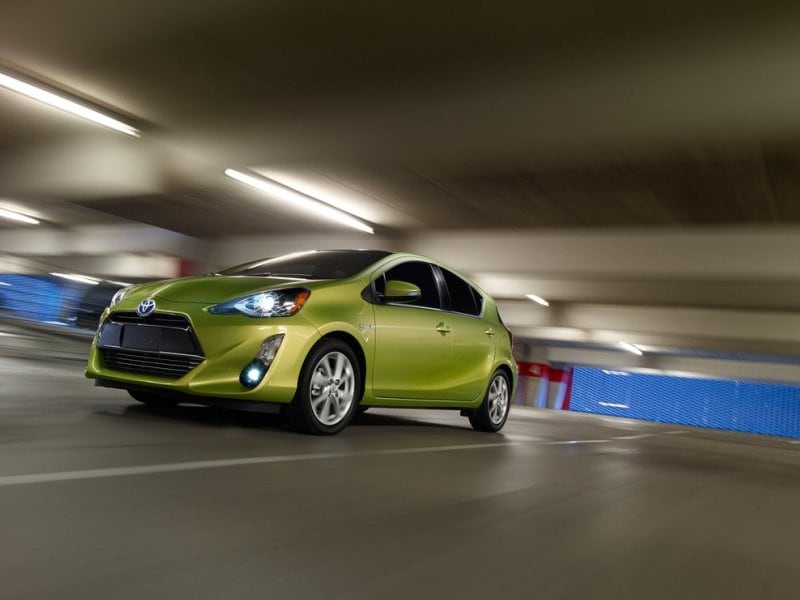 2015 Toyota Yaris
The Yaris is an outlier here, since it's the Toyota brand's traditional subcompact entry, but it still fits under our 160-inch length limit. The difference-maker? Toyota sells the Yaris as a three-door and five-door hatch, while the other brands offer only sedans and/or five-door models.
As a result, owners of the three-door Yaris enjoy all the benefits they'd expect from a Toyota subcompact, but in a vehicle that's 4.5 inches shorter in length than, e.g., a Honda Fit. Even better, they'll also enjoy a thorough redesign for 2015 that included a full array of nine airbags, standard Entune audio and available navigation, as well as major enhancement in fit, finish and attention to detail throughout.
Currently on sale starting from $14,845—and introducing an "urban-cool" SE grade—the Yaris rounds out our list of Great Very Small Cars by combining a 106-hp four-cylinder engine with EPA scores as high as 30 mpg city/37 mpg highway/33 mpg combined.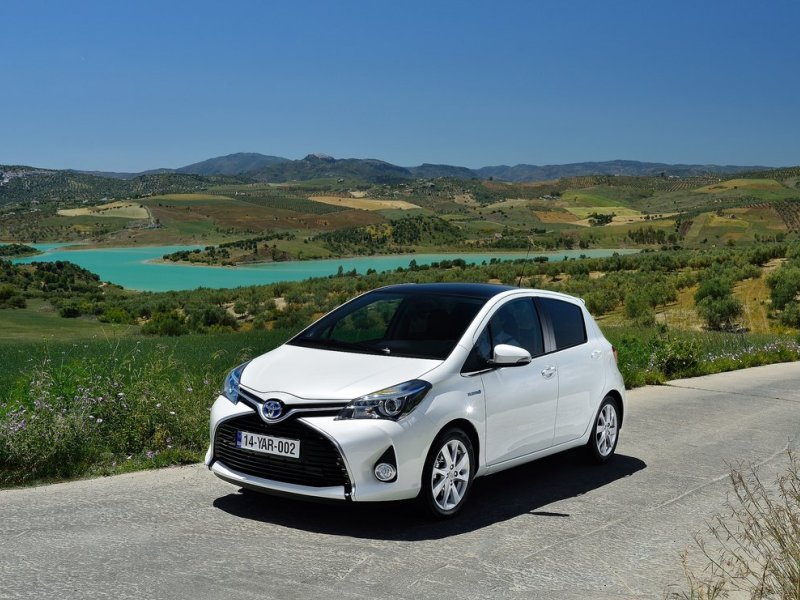 Photo by Toyota