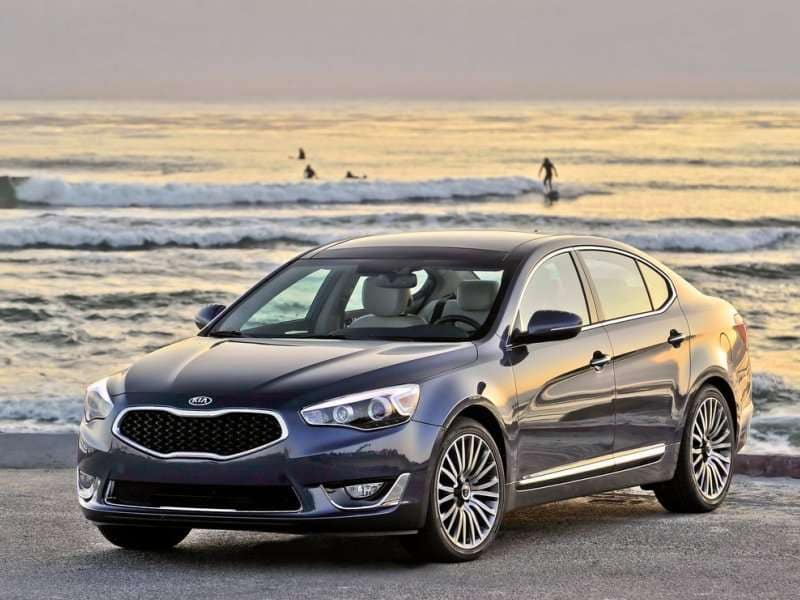 2015 Kia Cadenza with water-repelling front side windows and 19-inch alloy wheels ・ Photo by Kia
With more than 280 separate nameplates currently available in the automotive marketplace, it's no surprise that some of them are vehicles with low sales that are still worth a look for buyers. Just consider the choices here: None garners much more than 1,000 deliveries per month—70,000 fewer than accounted for by the Ford F-Series in August alone—yet all offer their own unique advantages.
2015 Alfa Romeo 4C
Naturally, an exotic, Euro-style sports car like the 2015 Alfa Romeo 4C is among the low-volume vehicles that are still worth a look for customers. But the situation in August 2015—the most recent month that figures were available when this was written—indicates exactly how exclusive this Alfa really is: The 4C saw a mere 75 deliveries that month, while the rival Porsche Cayman collected 497—even though the Alfa owns a big-time performance bonus right out of the box. The entry Cayman can run from 0-60 in 5.4 seconds, backed by a 2.7-liter six-cylinder engine that makes 275 hp and 213 lb.-ft. of torque. The standard 4C is faster to 60 than its Cayman competitor by a 1.3 seconds, thanks to a 1.75-liter four-cylinder turbo that produces 237 hp and 258 lb.-ft. of torque—and that's with a standard twin-clutch automatic transmission; the Cayman comes with a manual.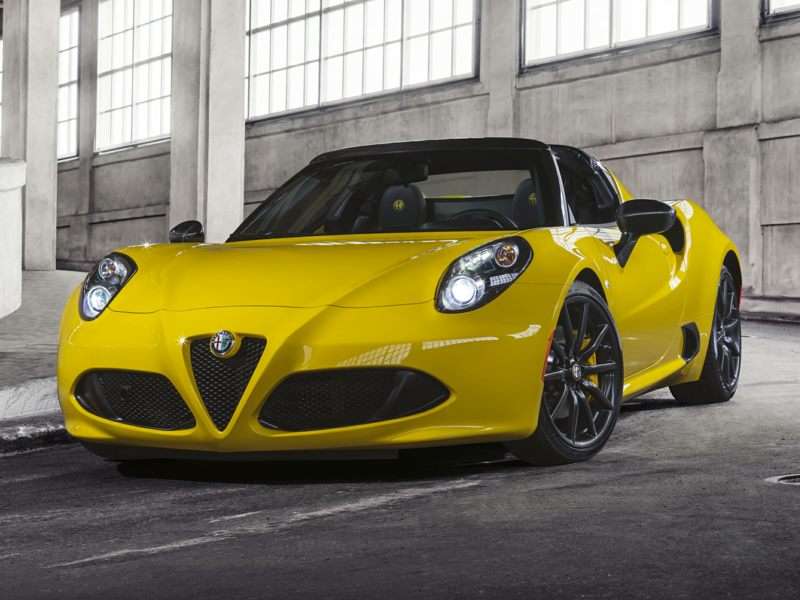 Photo by Fiat Chrysler Automobiles
2016 Fiat 500L
The 2016 FIAT 500L may be considerably larger than the 500 proper in terms of size, but that extra room hasn't translated into extra sales. In fact, during our baseline month, and despite being a niche product itself, the 500 outsold its larger sibling by more than 670 percent. That left the 500L with a monthly total of 305 sales. On the other hand, there aren't any other good cars with low sales numbers in the Pope's U.S. driving fleet, so the 500L does have that blessed benefit. Additional highlights include 68 cubic feet of maximum cargo capacity as well as standard premium features such as BeatsAudio, a turbocharged engine and a distinctive Italian design. The 500L also builds on that style for 2016 with the return of the Urbana Trekking edition. Created for city-friendly adventures, it offers a red roof for a second available two-tone exterior theme.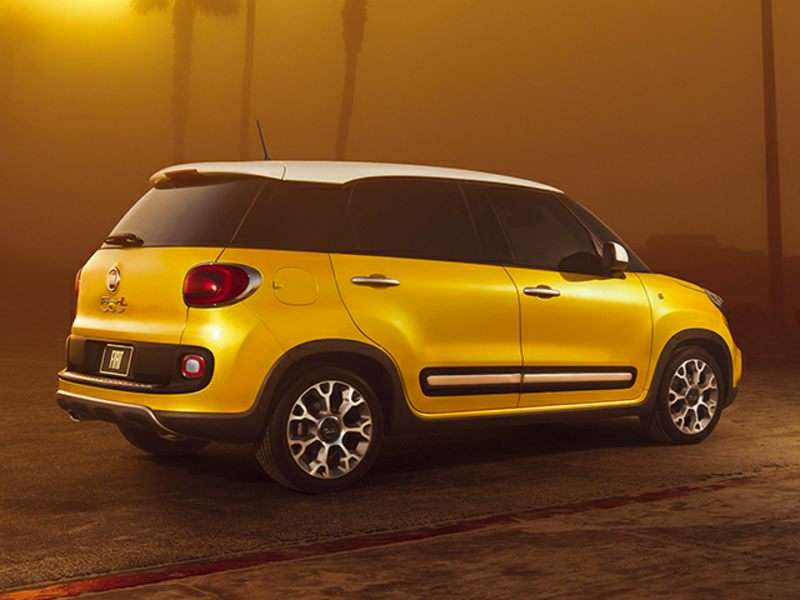 2016 Chevrolet SS
Next up is a modern-day take on the classic American-branded RWD performance sedan. No, not the Dodge Charger, of course, since the four-door muscle car is in the top quartile for sales so far this year. We're talking about the 2016 Chevrolet SS, which, for all its fun-to-drive characteristics and cutting-edge technologies, had an August sales total that was 5 percent that of the Charger. But this fast car is one of those slow sellers that's still worth shopping for, especially if you're interested in high-speed Internet access: Like many Chevy products, the SS provides 4G LTE connectivity and a mobile wi-fi hotspot. Then, for speed of a different kind, the car relies on a 6.2-liter V8 for 415 hp, 415 lb.-ft. of torque and 0-60 acceleration of "about five seconds." The Bowtie brand also has upgraded the car for the new model year with standard navigation, functional hood vents and more.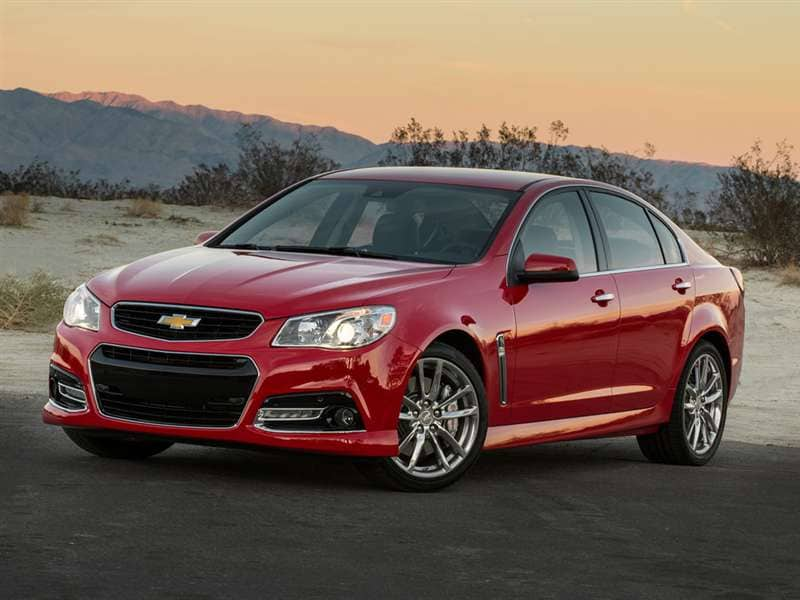 Photo by Chevrolet
2016 Scion tC
The 2016 Scion tC is a veritable best-seller compared to other slow-selling vehicles that are still worth buying. After all, the tC continued to lead the brand in sales as of this writing, when it was still averaging more than 1,500 deliveries per month. Further, although its underpinnings may be a bit dated by this stage, the sporty coupe is still a blast to drive; nor has Scion stopped boosting standard content for the car. As a result, the 2016 tC features a new standard Pioneer audio system boasting eight speakers, a 7-inch touchscreen, voice recognition, an iPod-compatible USB port, and Bluetooth hands-free-calling and audio-streaming functionality. Meanwhile, entry and ignition go keys-free with a newly standard Smart Key with push-button start. Scion designers also have improved the cabin with a bolder, silver accent for the door handles, along with a leather-wrapped shift knob and re-styled center-console cover.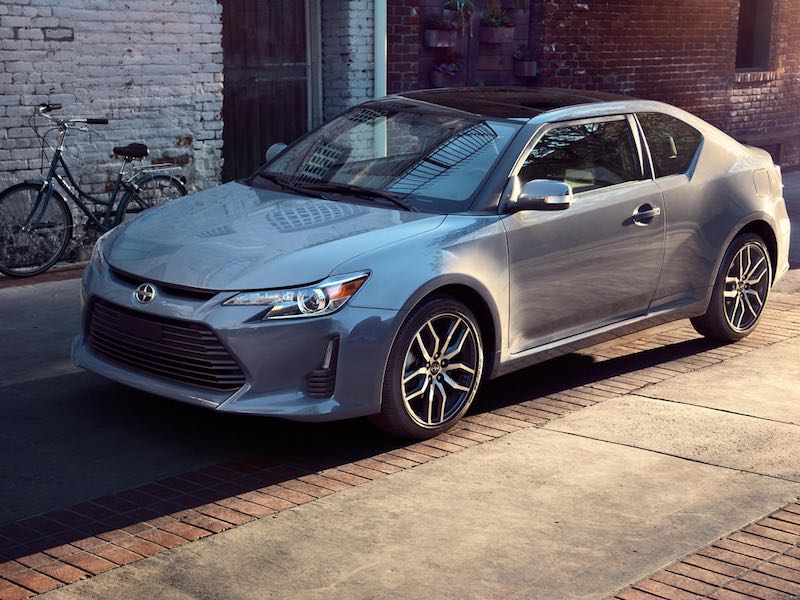 Photo by Scion
2016 Nissan Quest
It's hard to figure: Nissan is firmly established as a top mainstream brand, enjoying robust sellers in a variety of family-friendly vehicle categories. Yet its minivan languishes in last place in that segment, with about a quarter of the sales of its closest competitor in August 2015. That being said, the low demand for the 2016 Nissan Quest certainly seems at odds with its high levels of standard and available equipment. Indeed, its MSRP of $26,530 covers air conditioning with rear-seat HVAC vents and second-row climate controls, Nissan's Intelligent Key with push-button start, powered first- and second-row windows, a multi-function steering wheel, plenty of cargo space, and a particularly low step-in height that makes it easier for small children to get in and out. It's that attention to innovation that makes the Quest one of the vehicles with low sales that customers should still consider.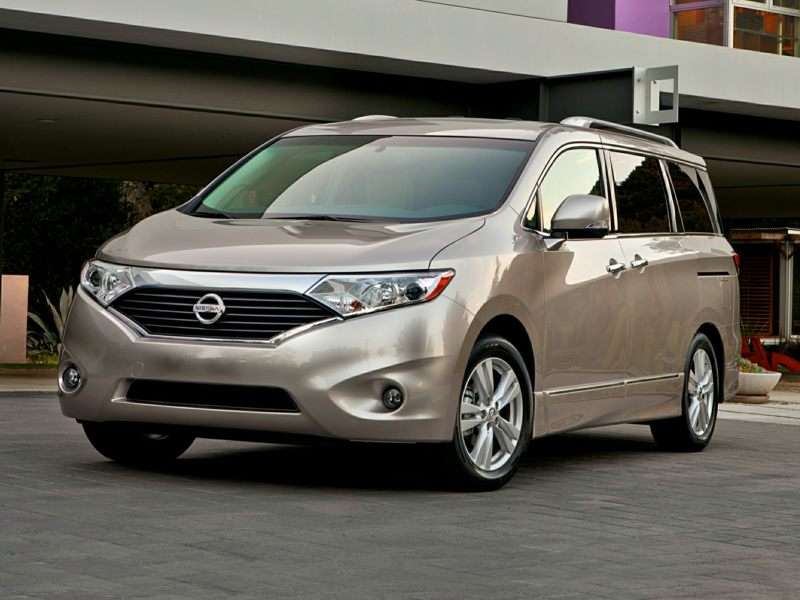 Photo by Nissan
2016 Chevrolet Volt
Because most U.S. customers seem uninterested in the latest fuel efficiency breakthroughs, there are quite a few electrically enhanced vehicles with low sales that are still worth buying, with one of the freshest being the 2016 Chevrolet Volt. Representing a brand-new generation for GM's extended-range electric vehicle, the revised Volt will venture into the marketplace with significant increases in all-electric driving range, overall driving range and premium content with the latter highlighted by Apple CarPlay smartphone integration; Chevy is in the process of developing Android Auto capability for the Volt later in the 2016 model year. Yet the heart of the matter is the car's new propulsion system, touting a two-motor design that's 12 percent more efficient than the past version—even as it serves up 19-percent stronger off-the-line acceleration. Now, the company did make a couple of noticeable cuts to the Volt, but because they involved curb weight and pricing, customers shouldn't mind.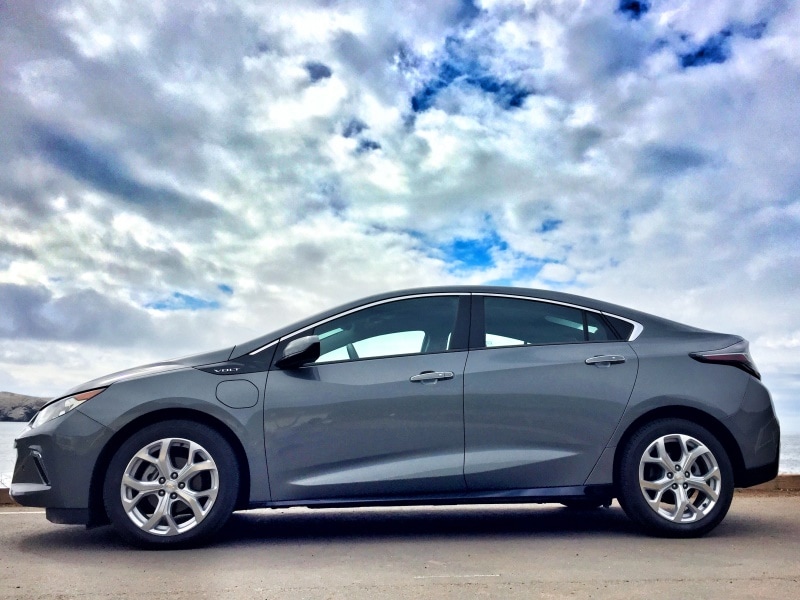 Photo by Lyndon Bell
2016 Volkswagen Eos
After nearly a decade at dealerships, the VW Eos is about to ride off into the sunset. Before it goes, however, it's getting a steep price cut of more than $4,000, which lowers the MSRP of the brand's power-retractable hardtop convertible to $31,995. Just don't expect that to boost sales for the 2016 Volkswagen Eos, since the brand already has discontinued two of the three trims from 2015, and it will only manufacture the "Komfort" model as part of a very limited production run. In other words, customers shopping for slow-selling vehicles that are still worth checking out can count on the Eos for an open-air option, complete with a standard power-operated sunroof built right into the car's hardtop. Also, to be 100 percent clear, the Eos is no part of the VW's diesel debacle: It's motivated by a 200-horsepower turbocharged gas engine that gets the car galloping with 207 lb.-ft. of torque.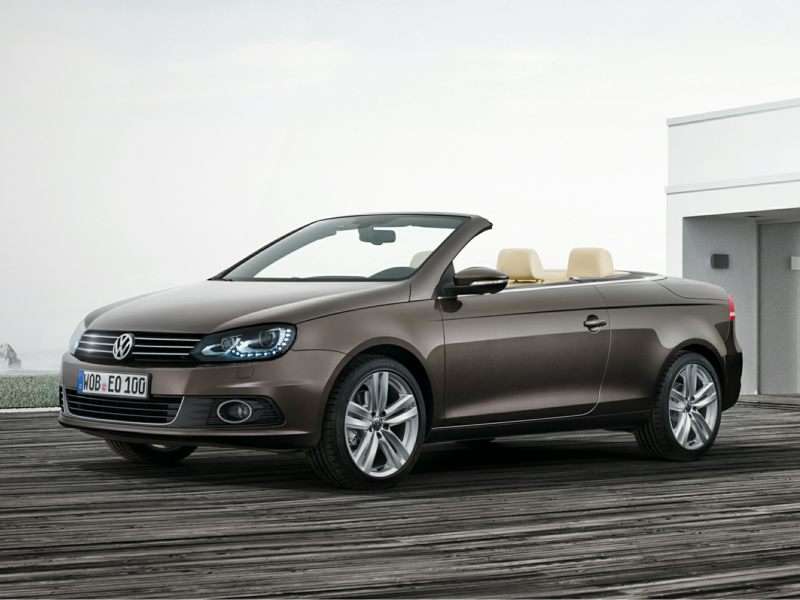 Photo by Volkswagen
2016 Toyota Yaris
The Nissan Quest isn't the only one of the mainstream vehicles with low sales that's worth buying today. The 2016 Toyota Yaris is in a similar situation: Two thirds of the way through the 2015 selling season, the Toyota Camry was the No. 1 midsize sedan in the country, the Toyota Corolla was the No. 1 compact, and the Yaris was… dead last among the eight mainstream subcompact nameplates. And that's despite being the only choice in the segment to sell in both three- and five-door hatchback body styles. True, the Yaris is a bit off the pace when it comes to fuel economy and features, leveraging a 1.5-liter, 106-hp engine for an EPA line that tops out at 30/37/33. But it does supply all the necessary standard content for daily driving, with standard Entune display audio as an added attraction.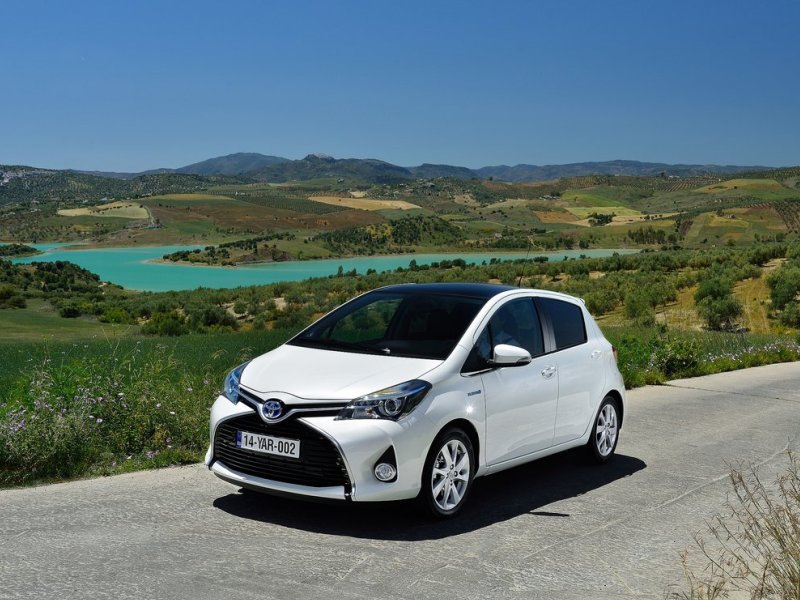 Photo by Toyota
2016 Mazda CX-3
Shoppers also should keep in mind that they're not limited to older vehicles with low sales that are still worth buying. Sometimes, newer models can fit the bill, like the 2016 Mazda CX-3. It counted fewer than 700 deliveries during its launch month, but that tally will no doubt rise as more folks find out about the zoom-zoom brand's subcompact crossover. There's a lot to discover, too, as the all-new CX-3 furnishes nearly all of the features that have made the compact CX-5 so popular, but in a more nimble package and with a lower MSRP. Perhaps most impressive is the CX-3's available suite of i-Activsense safety measures, encompassing adaptive cruise control, lane departure warning, rear cross traffic alert, a blind spot monitor, automatic high beams, and both Smart Brake Support and Smart City Brake Support. Moreover, the only reason that a rearview camera isn't on that list is because rear-vision technology is standard on the CX-3.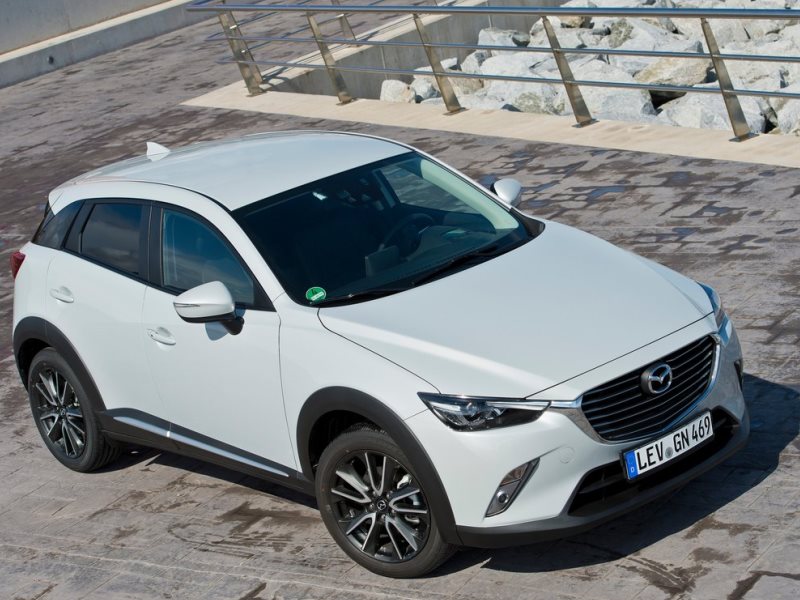 Photo by Mazda
2015 Kia Cadenza
It makes sense that there are more luxury vehicles with low sales that are still worth shopping for, since out-and-out popularity isn't a requirement in the upper reaches of the industry. Take the 2015 Kia Cadenza. The full-size premium sedan notched the highest score ever achieved in the AutoPacific Ideal Vehicle Awards, but its sinking sales figures were down to 322 units in August 2015, when the car's monthly volume slipped below that of the brand's more expensive K900 flagship. Thus, while the Cadenza isn't as utterly ultra-luxurious as the range-topping Kia, it did out-point the latter—and the rest of the field—in those AutoPacific honors. This is due in large part to the fact that it provides a wealth of upscale amenities, from a standard 550-watt audio system to heated and ventilated leather seating to a plethora of occupant-protection measures; and it's also priced more than $15,000 below the starting point of the K900.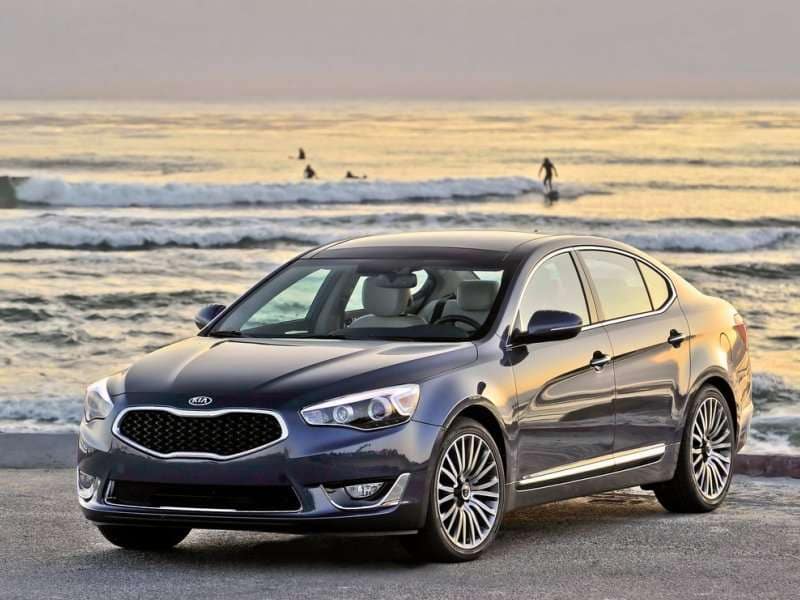 Photo by Kia