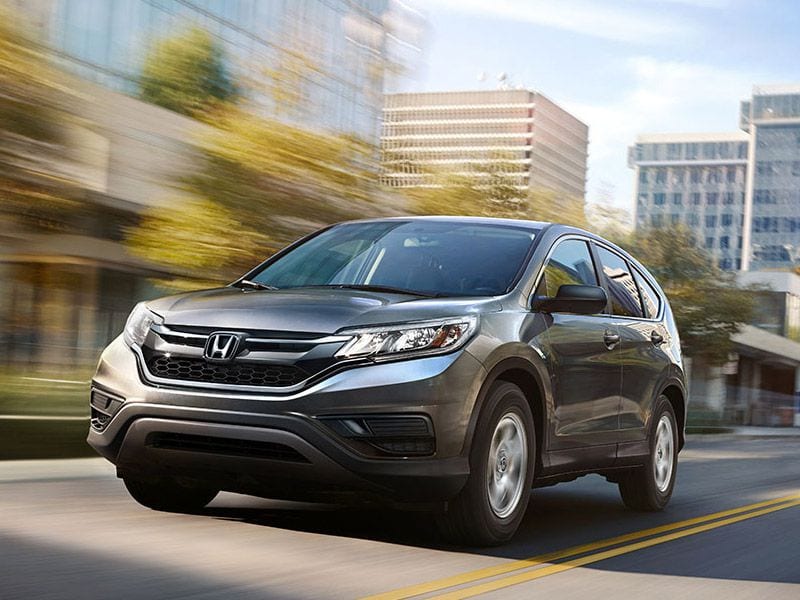 2016 Honda CR-V ・ Photo by Honda
Shopping for a used crossover? It's a great time to look for something a little more efficient than your current vehicle. And, believe it or not, there are plenty of options available if you want to add one of these versatile car-based SUVs to your driveway. In most cases, we've listed the most recent model years for each vehicle, but in some cases, older models were notably more efficient. As always, buying used is a "your mileage might vary" situation, so do some research — you can probably expand the search a couple model years back and still get the same benefits. Now, here are 10 used crossovers with some of the best gas mileage ratings on the market, as chosen by Autobytel editors.
1) 2012 Ford Escape Hybrid — 34/31 MPG
With EPA fuel economy ratings of 34 MPG in the city and 31 MPG on the highway, the 2012 Ford Escape Hybrid is one of our 10 used crossovers with best gas mileage. In its final year, the Escape Hybrid came powered by a 155-horsepower gasoline engine paired with a 94-horsepower electric motor, a combination that provides strong acceleration. Be warned, though — when the Escape Hybrid was new, it was plagued by reviews complaining about its cheap interior materials. The Escape Hybrid's platform-mate, the Mercury Mariner Hybrid, was discontinued in 2010 but gets the same stellar fuel economy ratings. Potential buyers should consider including the Mercury in the search for a better range of prices and conditions.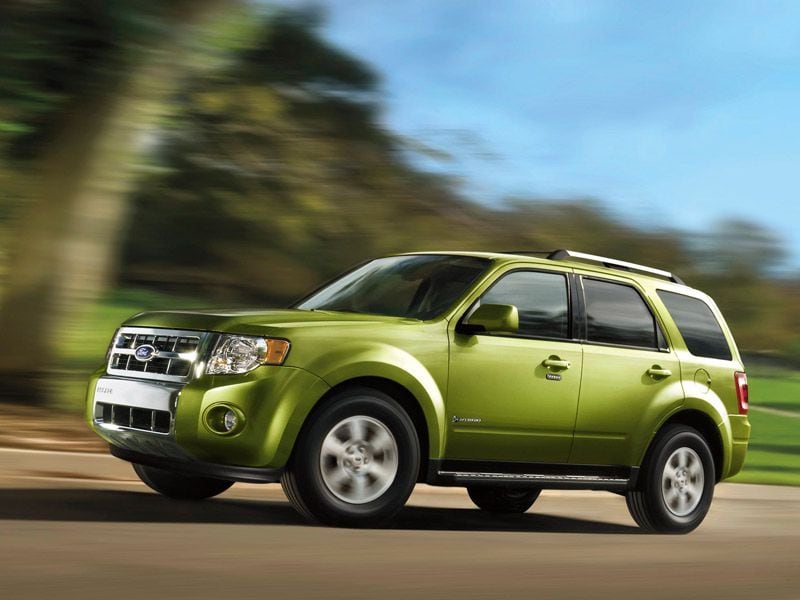 2) 2015 Subaru XV Crosstrek Hybrid — 30/34 MPG
Subaru's vehicles are typically somewhat efficient, especially considering that they all come with all-wheel drive, yet their EPA ratings are many times compared to those of front-drive competitors. And the Subaru XV Crosstrek Hybrid is the best of the brand's lineup, with fuel economy ratings of 30 MPG in stop-and-go traffic and 34 MPG on the highway. The Crosstrek Hybrid provides 160 horsepower from its gas-electric drivetrain, and it's a competent all-weather commuter. The Crosstrek Hybrid has some drawbacks — for example, it's more of a beefed-up wagon than an actual crossover, which results in less cargo space than many competitors. But overall, it's one of our favorite of our 10 used crossovers with good gas mileage.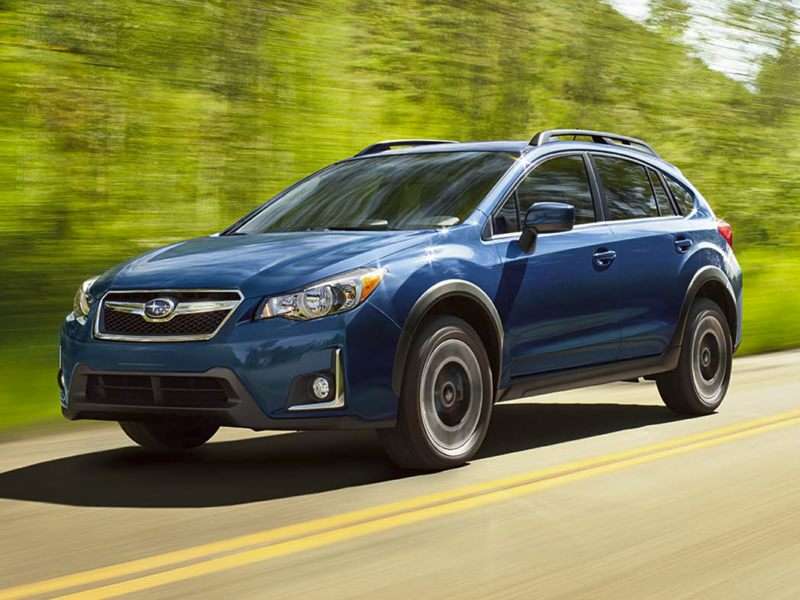 3) 2014 MINI Cooper Countryman — 28/35 MPG
MINI Coopers aren't seen as efficient, but the 2014 MINI Cooper Countryman might be an exception to the rule. This compact crossover SUV can achieve fuel economy returns of up to 28 MPG in the city and 35 MPG on the highway, earning this sporty car a spot on our list of the used crossovers with the best gas mileage. There are a few caveats, though. You have to stick with the base model, which provides 121 horsepower, and only the manual transmission gets these EPA ratings. Also, the MINI Cooper Countryman requires premium fuel, which will likely erase any actual savings. Still, if you want MINI styling but can't afford to repeatedly stop at the gas pump, the Countryman's your best bet.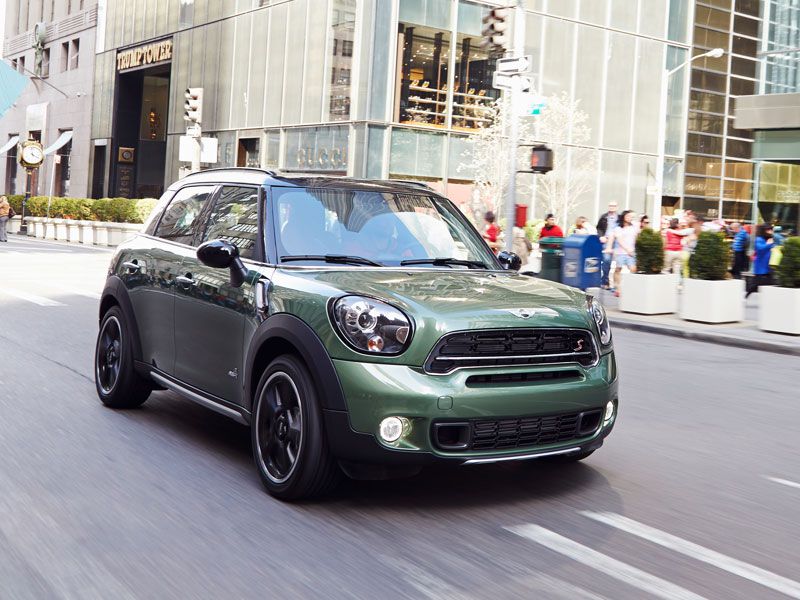 Photo by MINI
4) 2015 Nissan Juke — 28/34 MPG
Nissan's funky little hatchback SUV is one of the most distinctive-looking options on our list of 10 crossovers with the best gas mileage, and it's also quite a fun car to drive thanks to its spirited and nimble handling. Nissan powers the Juke with a turbocharged 1.6-liter 4-cylinder that makes 188 horsepower — that's plenty to power the little car, and it's rather efficient as well, rated at fuel mileage of 28 MPG city and 34 MPG on the highway when paired with its continuously variable transmission. However, it is worth noting that the Juke takes premium gas, so a fill-up will cost a little more upfront but will also last a bit longer.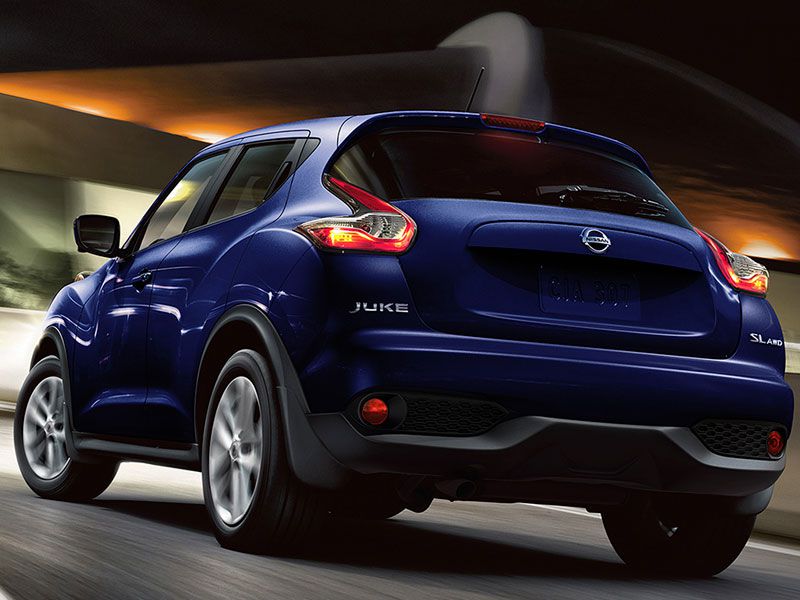 Photo by Nissan USA
5) 2015 BMW X3 — 27/34 MPG
If you want a luxury used crossover with decent gas mileage, the BMW X3 is probably your best bet. It's one of the most upscale options in our list, and one of the most efficient, with its 27 MPG in the city and 34 MPG on the highway when equipped with the optional 180-horsepower turbodiesel engine. This model is called the xDrive28d, and it's got all-wheel drive along with its turbocharged power and a long list of available luxury features. Altogether, the BMW X3 xDrive28d is quite a compelling package, but if it's hard to find a used one, the base model of the X3 also provides good fuel mileage and should be a bit easier to track down.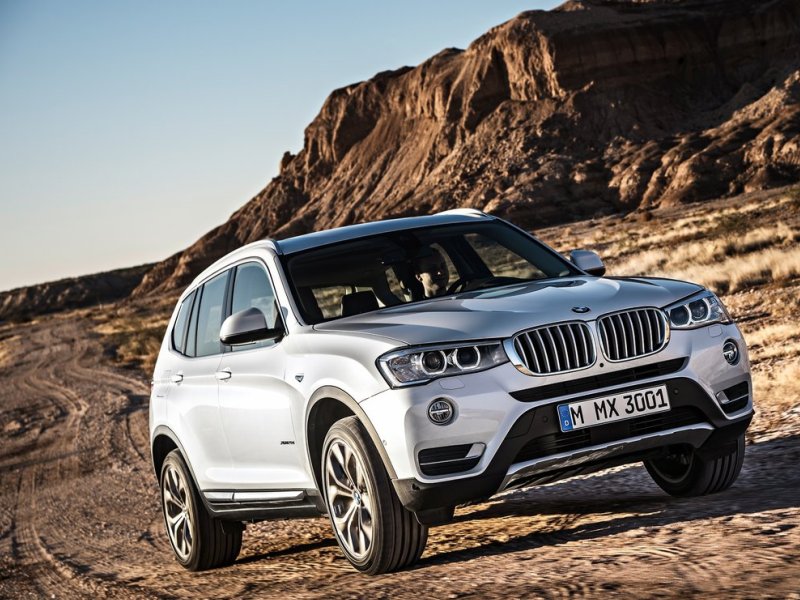 6) 2015 Honda CR-V — 27/34 MPG
Honda's efficient and affordable CR-V is next up on our list of 10 used crossovers with the best gas mileage. This compact SUV is a strong value all around in terms of performance, equipment, and passenger comfort, and rewards buyers with fuel economy ratings of up to 27 MPG in stop-and-go traffic and 34 MPG on the highway. The CR-V's base 4-cylinder engine, which produces 185 horsepower, isn't the fastest or peppiest available, but it's a worthwhile tradeoff for fuel savings. For the 2015 model year, a more efficient continuously variable transmission replaced the automatic, yielding a good boost in fuel economy, but really, an older CR-V is also a good choice.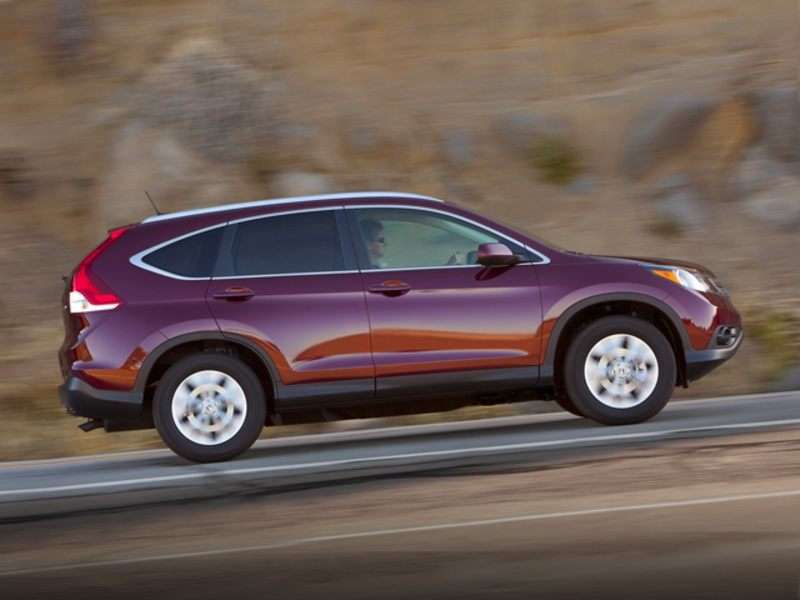 7) 2015 Mazda CX-5 — 26/35 MPG
Mazda's CX-5 is another example of a used crossover that's fun to drive and also provides some of the best gas mileage in the class. Most of the CX-5's fun comes from the fact that it features athletic handling that makes it feel like a much smaller vehicle than it is. When a vehicle is tuned for smooth steering and tight turns, even a 155-horsepower 4-cylinder engine can be fun. However, if you can afford to spring for the Mazda's larger engine, a 184-horsepower 4-cylinder, you'll only be sacrificing 1 MPG in city fuel economy. If you can fit that into your budget for a used crossover, it's well worth it.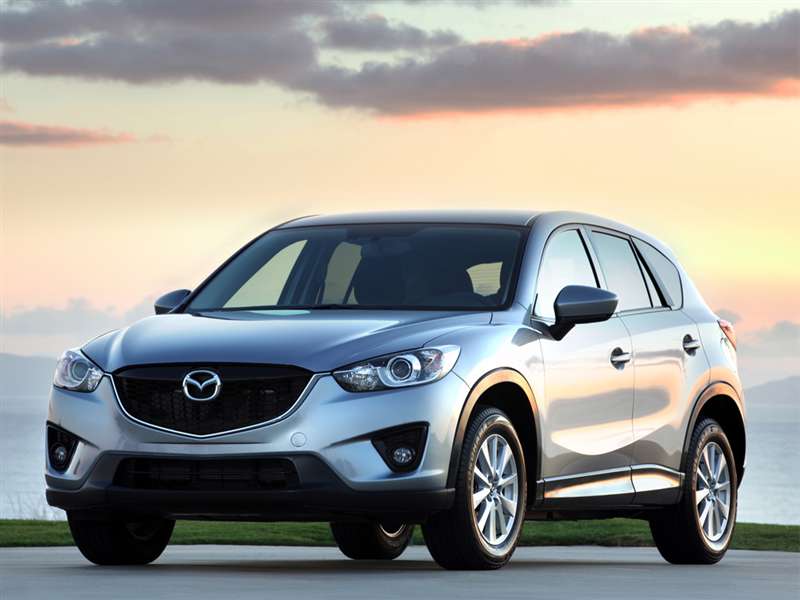 8) 2015 Nissan Rogue — 26/33 MPG
Nissan takes another spot on our list of 10 used crossovers with the best gas mileage — this time, it's with the Rogue, a compact SUV that's a little less out-there than the Juke in terms of styling, but is a strong example of the brand's practicality. The Rogue is a good choice since it brings a more upscale feel than many of its competitors, without compromising the vehicle's versatility. Case in point: the Rogue's 170-horsepower 4-cylinder engine allows its drivers to pass and maneuver with ease, yet it's a fuel-sipper, too. Five passengers can ride comfortably in the Rogue, and the interior accommodations are a little swankier than some shoppers might expect at this price point.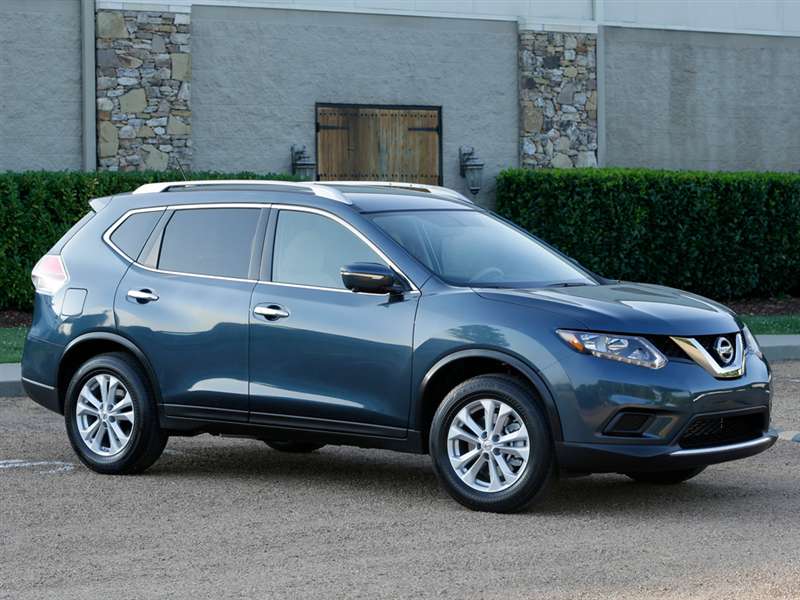 Photo by Nissan
9) 2015 Buick Encore — 25/33 MPG
The Buick Encore is another used crossover that proves you can get some of the best gas mileage in the class without sacrificing the comforts of an upscale vehicle. The Encore is a 138-horsepower option that yields fuel mileage of up to 25 MPG in the city and 33 MPG on the highway, although you'll have to forego the all-wheel drive models. The Encore's cabin is a little larger than it looks, providing room in the backseat area even for adults, and the ride is smooth, quiet, and comfortable. Slightly older versions of the Buick Encore will return similar strong fuel economy, but stick with the 2015 model if you want a standard mobile Wi-Fi hot spot.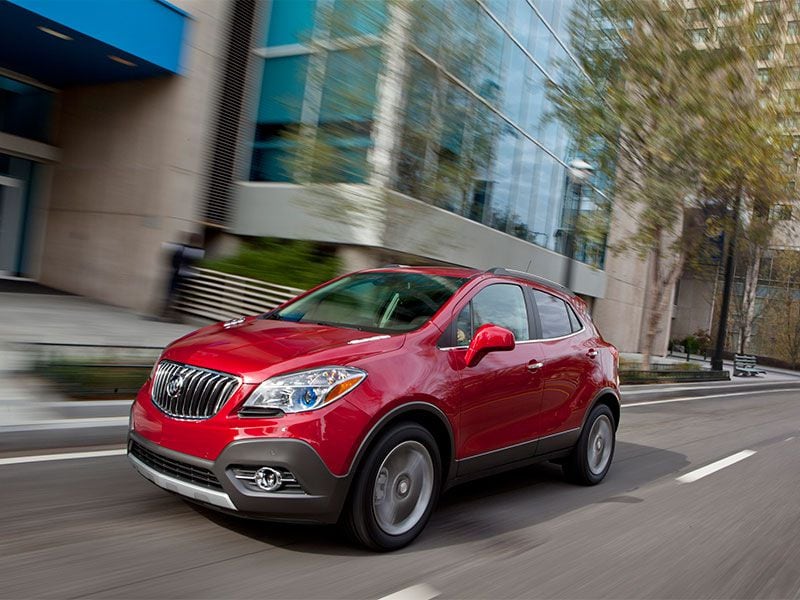 10) 2009 Saturn VUE Hybrid — 25/32 MPG
If you made it to the end of our list of 10 used crossovers with the best gas mileage and were surprised by the relative lack of hybrid options, you're not alone. Though there were a couple hybrids mentioned along with a turbodiesel, by and large, most of the efficient crossovers on the used market are of the traditional gasoline variety. Here's a rare exception, the 2009 Saturn VUE Hybrid. If you're shopping for a used crossover on a budget and see one of these, don't be fazed by the fact that it's from a discontinued brand. The Saturn VUE Hybrid is a versatile and pleasant-driving vehicle and offers fuel economy of up to 25 MPG city and 32 MPG highway.